Name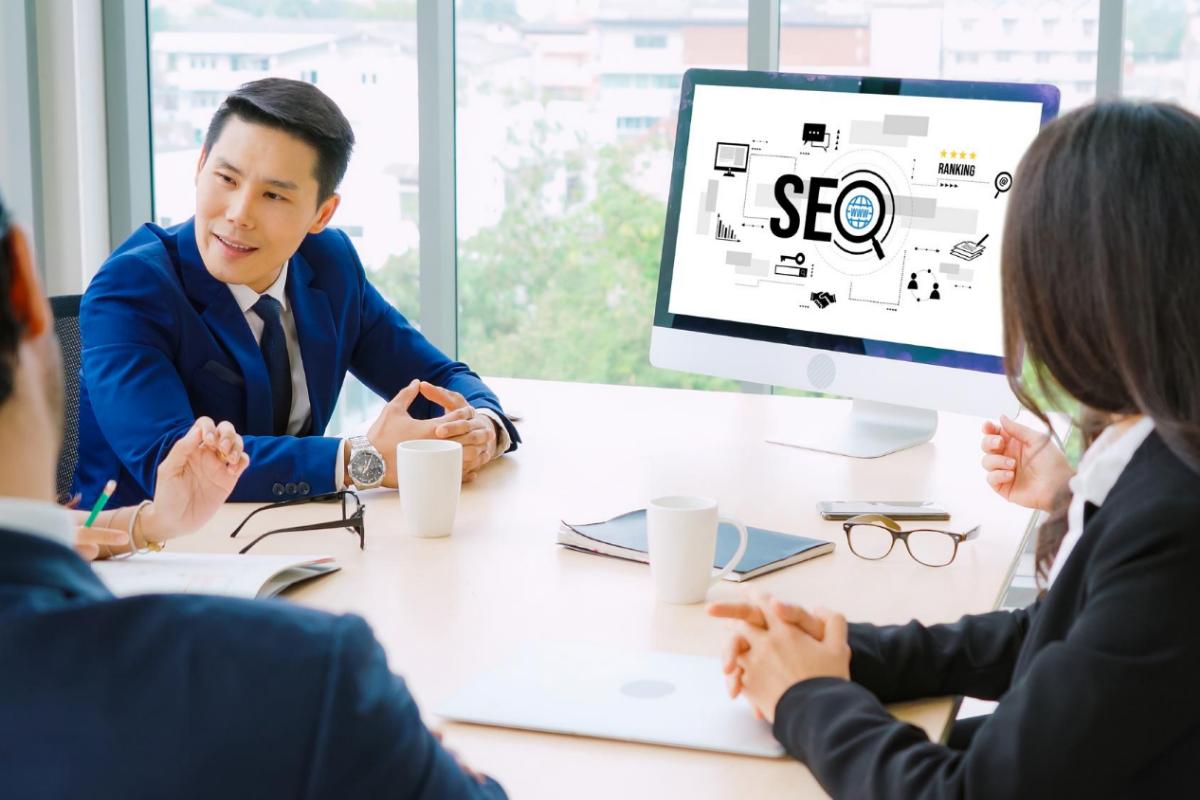 In a perfect world, search engine optimization (SEO) is something you can manage on your own for your company. You understand your business best, so you should know how to make it observable in the digital world, right? But that's not really the case. SEO is often time-consuming and useless if you are unaware of the latest SEO best practices. In addition, Google revises its algorithm constantly – so a sound strategy is only part of the problem. Remaining updated with these modificat...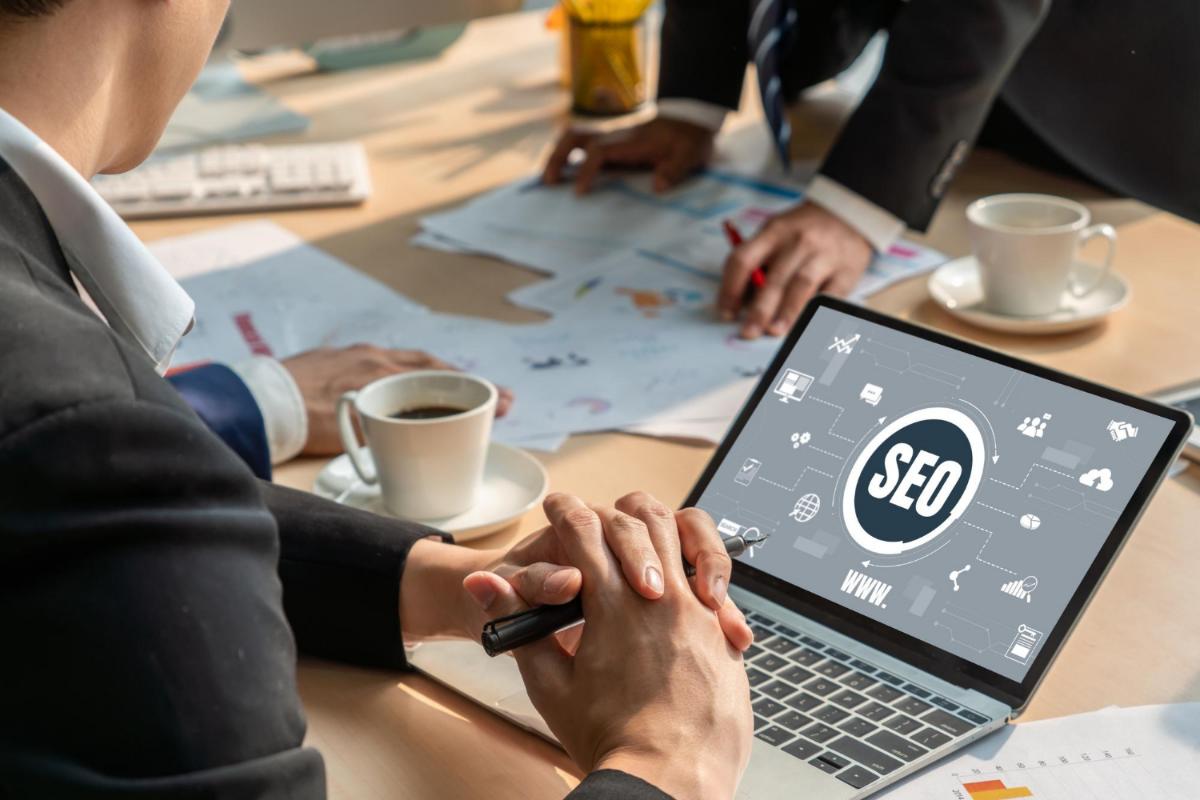 As an attorney, you should understand that search engine optimization (SEO) is critical for your success. First, you need to get the word out about your law firm by executing a practical approach that can lure new clients. Achieving this can be difficult, particularly if you lack the time or resources to handle it yourself. This is where SEO in Orlando comes in handy. If you partner with the right SEO agency, you'll want to remain with them for the long haul. A professional SEO agency can...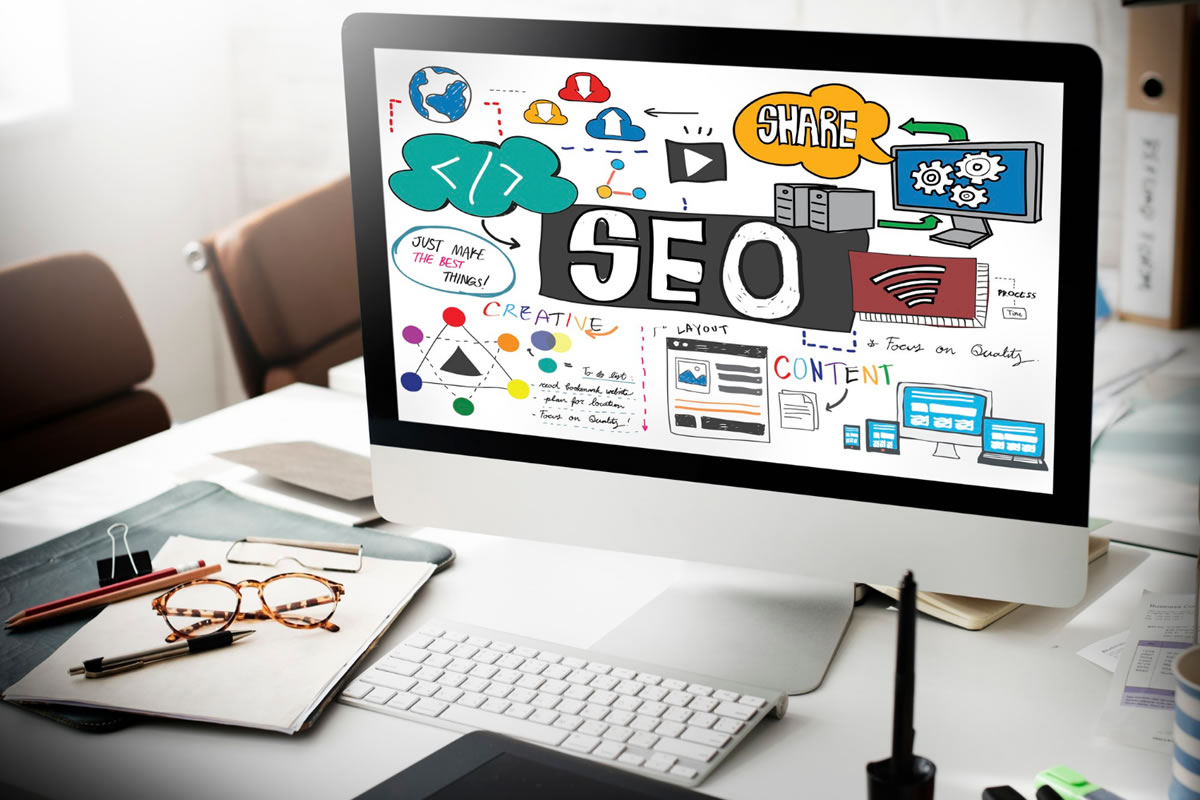 Whether you are a business owner with a brick-and-mortar location or you have an exclusively online business, you may still want to promote traffic to your website. Websites are a great way to spread information about your business, draw in new customers, or even make more money with a few clicks. When you invest your time in SEO strategies, you can grow your online presence in an organic way. As one of the top SEO companies in Orlando, we have a team of experts that understand everything fro...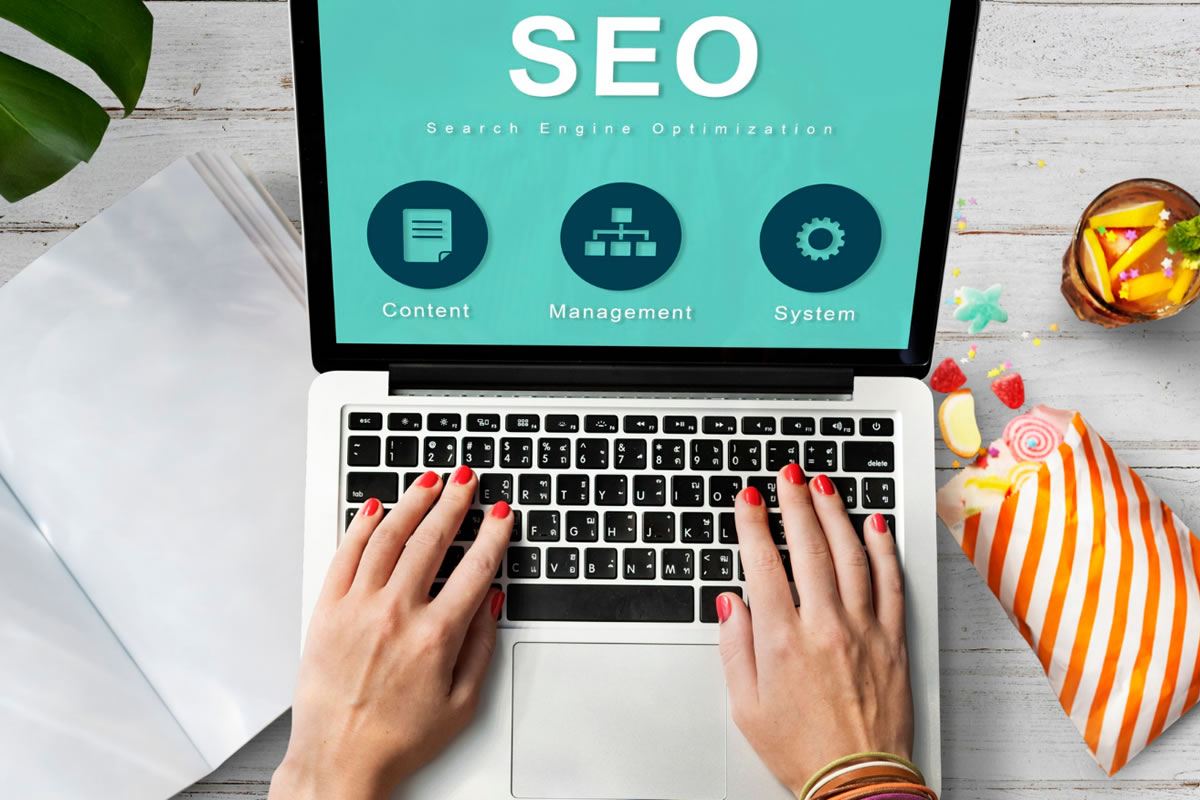 While it may seem cost-efficient to manage your own content and blogs, it might not be the best for you. It is easy to want to do everything for your company. After all, you did build it yourself and may feel like you need to control all aspects of your business. Well, as you know, internet presence is key in today's society for success. If you have a blog, website, and proper SEO to enforce them, you are on the right track, but you may benefit from the expertise of our experts in SEO in ...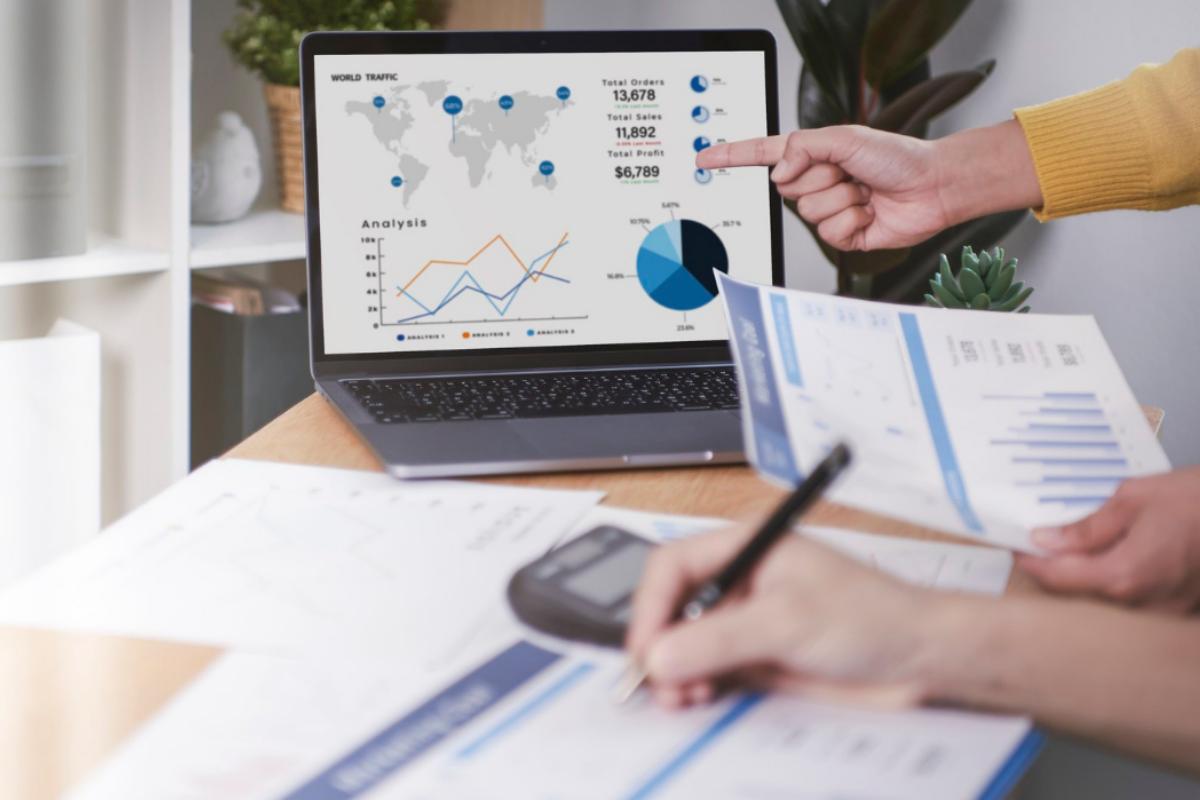 Deciding which firm fits your needs isn't always straightforward. The guide below will assist you in your search for the agency that will bring you to the top of the search engine results pages. Request SEO Case Studies & Client Samples Request to see examples of websites they have optimized and the keyword rankings they have allowed these websites to achieve. Ideally, you're scrutinizing for current examples and offering reasonable progress right now, not la...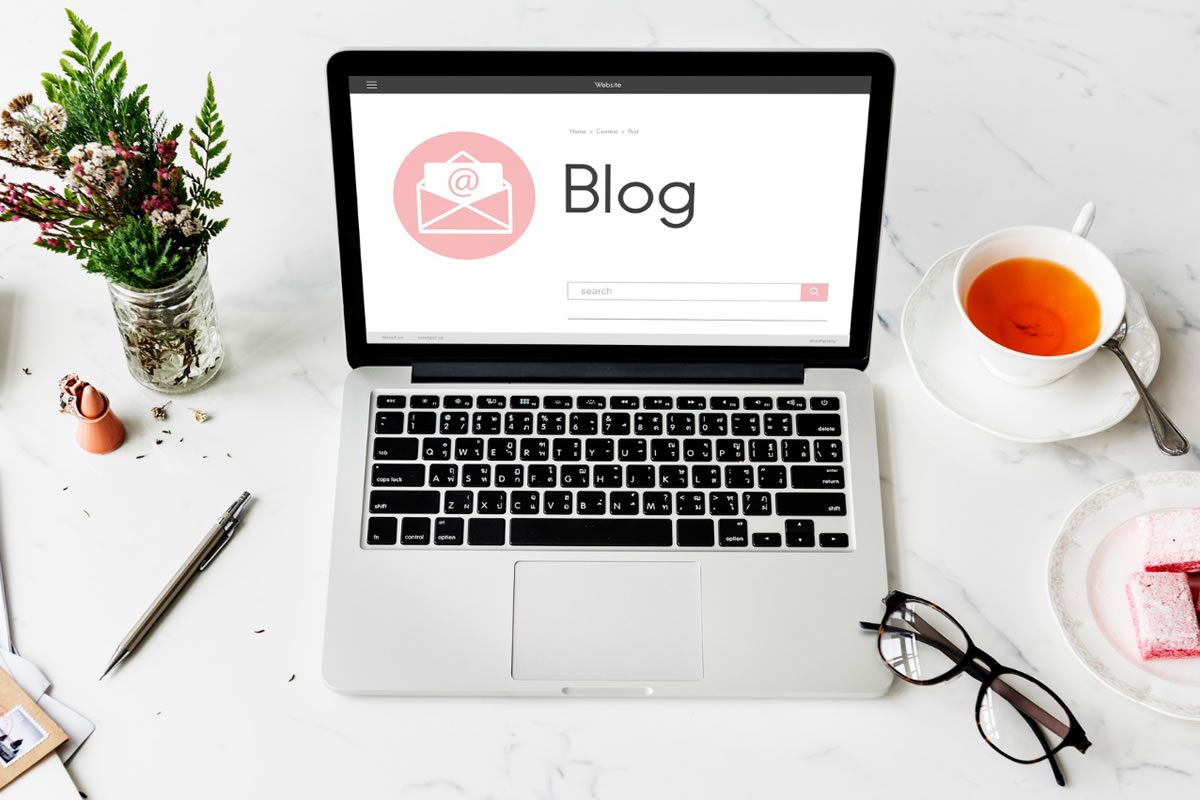 Ascending the search engine ladder demands a bit more than just publishing your posts. To pop up among those initial search results, you first need to be familiarized with this critical acronym: SEO, or search engine optimization. It means making your website readily readable and accessible by search engine bots so that your pages appear for relevant searches. What's more, your content should be regularly updated and contain distinctive, helpful information readers can't locate elsewh...
Having a strong digital marketing strategy is essential for growing your business in 2022. With the rise in internet users and desire for immediate access to products and services, it is important that your company rises to meet these new demands. As one of the top SEO companies in Orlando, we work to create web marketing strategies that work for every goal and budget. Building your website, creating blogs, and improving your SEO strategies are just a few ways that you can boost your online p...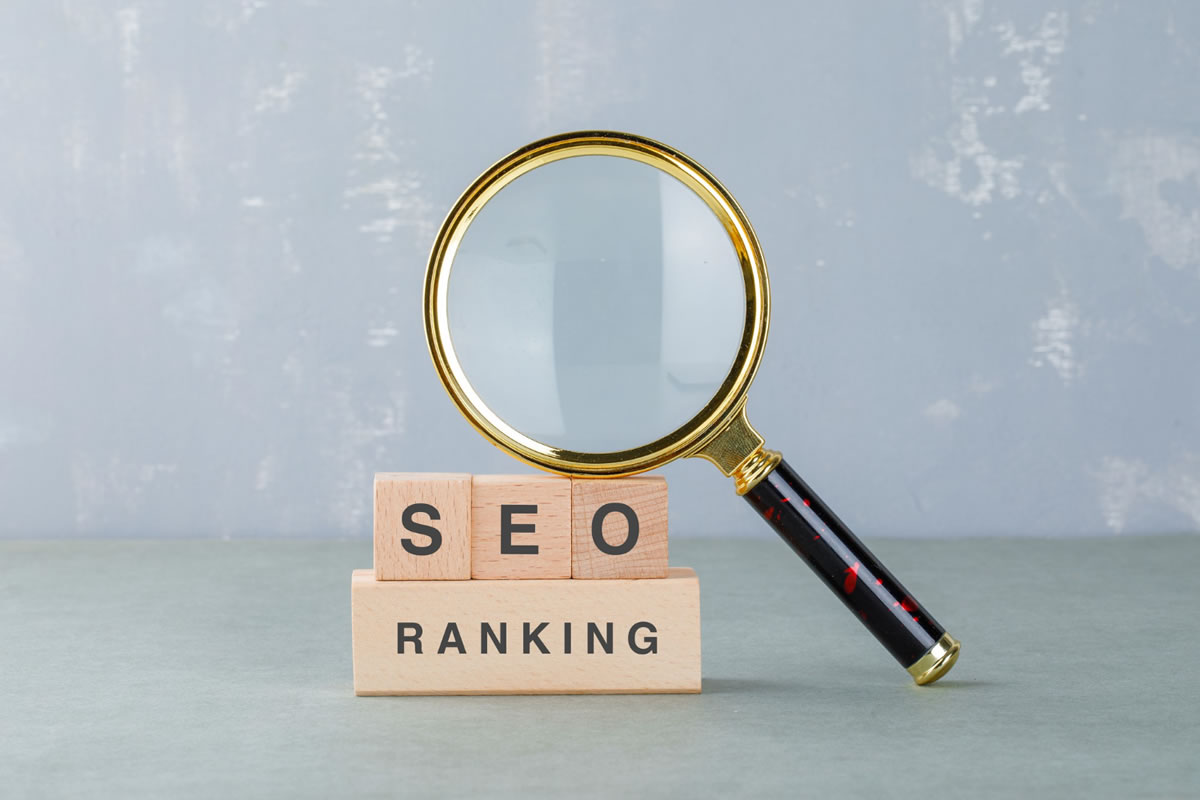 Are you tired of being buried on the last few pages of your search queries when you look for your business? Search engine optimization is not only important for ranking on search engines, but it is essential for exposure to your online target audience. When you optimize your business website with SEO in mind, you can boost your visibility and online presence, making it much more likely that your customers can find you. When it comes to SEO in Orlando, we know best. Our company creates, design...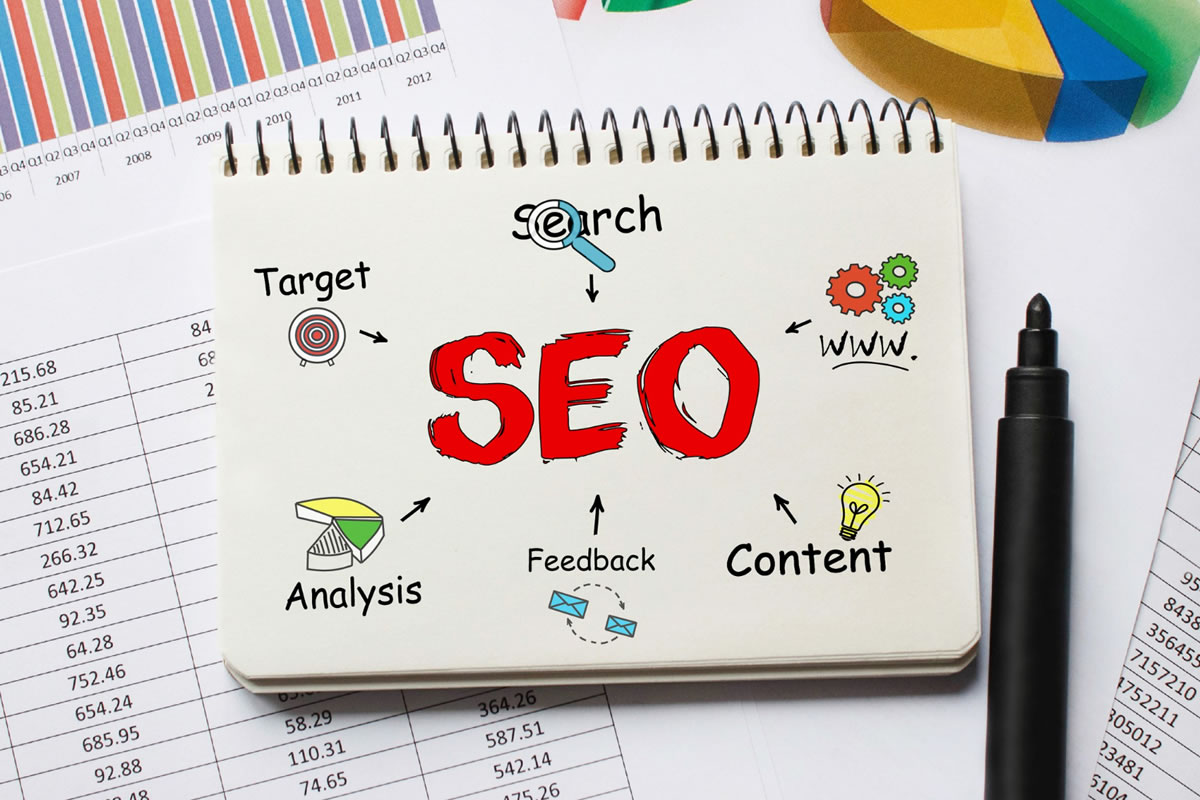 Brands require SEO first, as it is the most feasible and cost-effective manner to both understand and gain customers in critical moments that matter. This year, the demand for SEO advanced to an all-time high. As consumers moved en masse online, even the most conventional businesses discovered the need to accelerate the transition to digital. Many labels and businesses understand that they require SEO for their digital properties and the advantages they will obtain from the SEO work...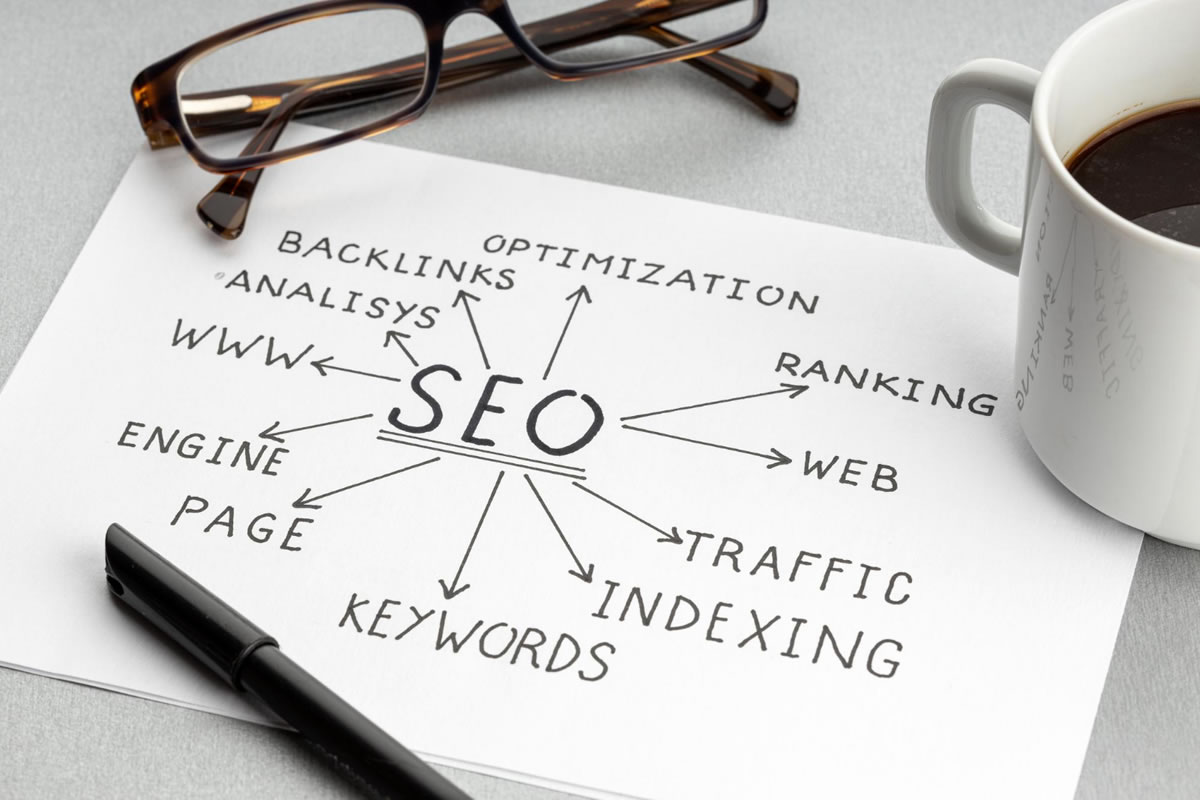 Whether you're a new graduate, looking for a career transformation, or just interested in what SEO professionals do every day, here are a few good reasons to get excited about a career in SEO in Orlando. It's the most significant driver of website traffic Google is definitely the main traffic driver for many sites. Of course, there are anomalies. Some businesses are built through social media. But most merchants and service providers use search engines to appear ...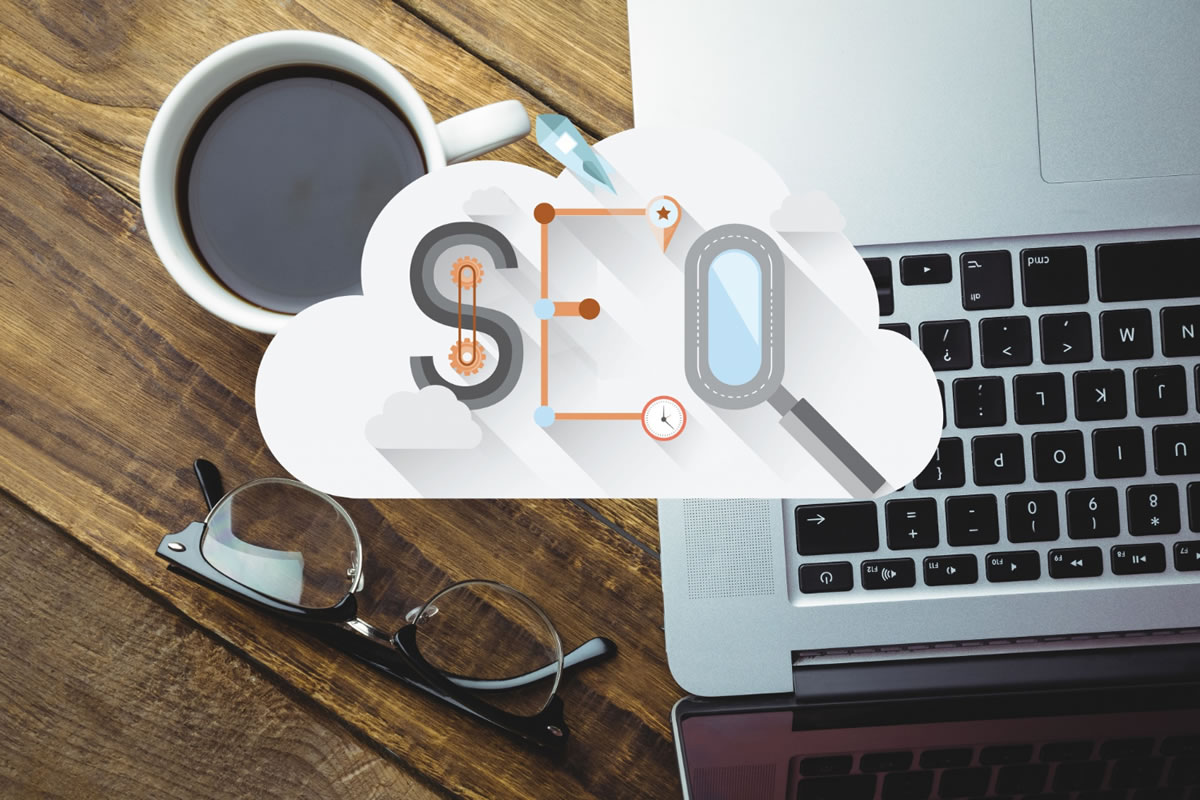 You've probably heard of Search Engine Optimization (SEO). If you haven't already, you can get a quick Wikipedia description of the term. Still, understanding that SEO in Orlando is the approach of influencing the visibility of a site or a web page in a search engine's unpaid listings doesn't actually help you answer essential questions for your company and your site, such as: How do you, for you or your company's website, optimize your content for improv...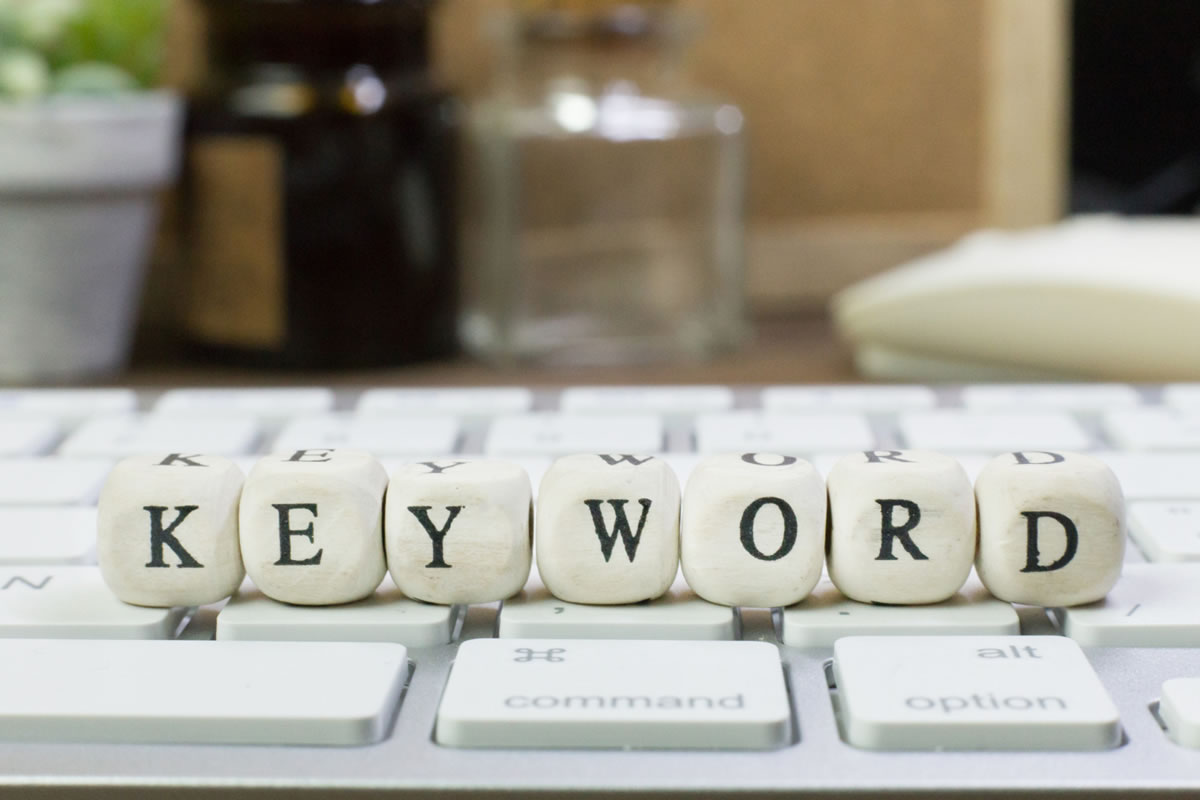 The first stage in search engine optimization is really to decide what it is you're optimizing for. This implies determining the terms individuals are searching for, also known as keywords, that you desire your site to rank for in search engines like Google. Sounds straightforward enough, right? I want my candy bar company to show up when people look for "candy bars," and perhaps when they type in something like "buy candy bars."Unfortunately, it's not entirely tha...
If you are looking for ways to be a better web designer, you can bet that there is plenty of advice to help. Whether you have created countless websites or just starting your journey as a web designer, there are always ways to improve your skills. Our experts on web design in Orlando recommend these tips to help you hone your craft and improve your design work. Get experimental Put your creative energy on display and make something out of the norm. Push yourself to creat...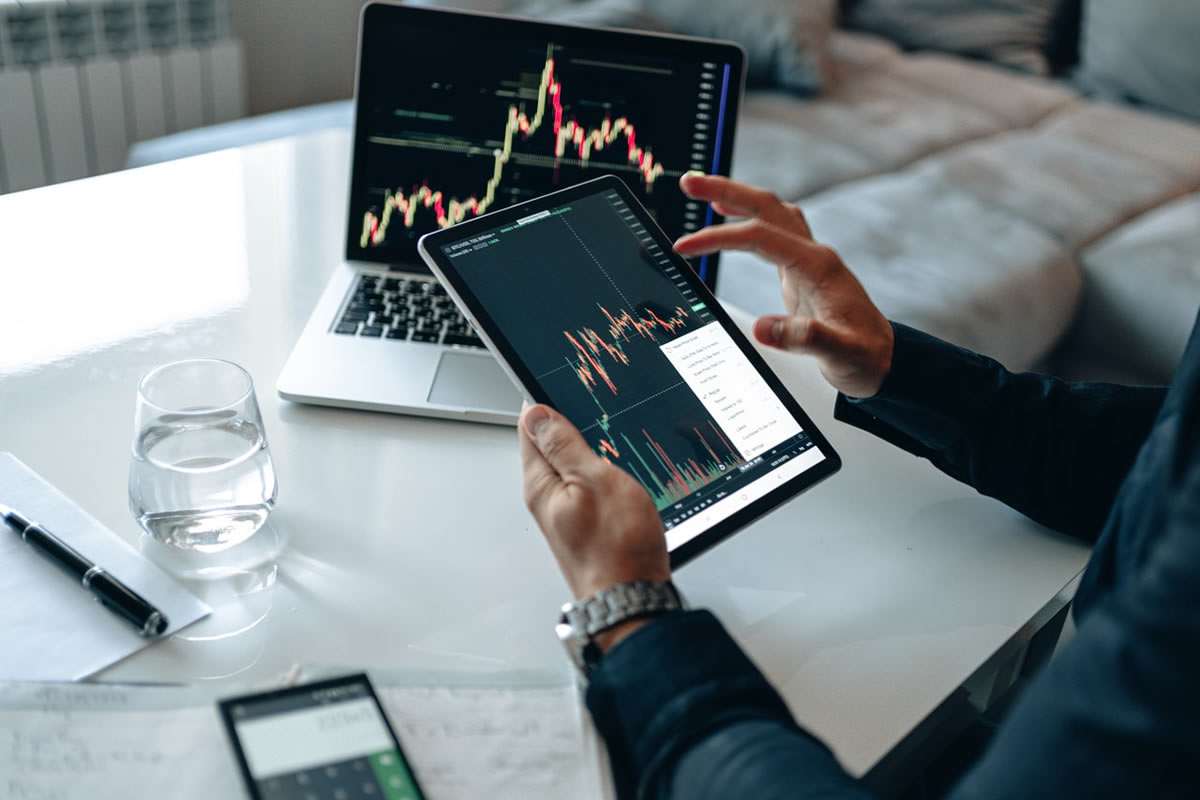 SEO companies in Orlando often focus on ensuring their sites are technically sound, have a robust link-building strategy, and create high-quality content. However, these strategies could never be as effective without looking at things from a broader strategic lens. In other words, it is critical to take a step back and examine what you do and why you do it to achieve the results you are looking for. Therefore, our experts want to give you a closer look at tailoring SEO strategy with searchers...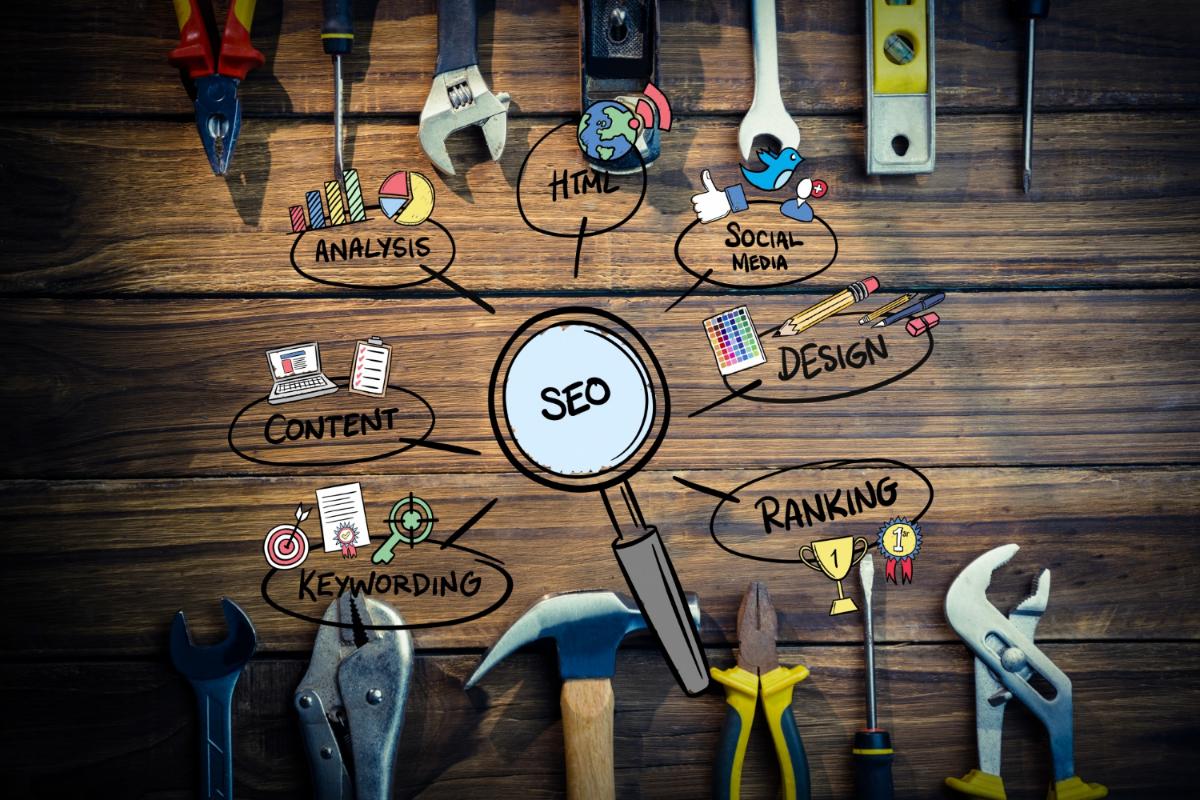 Long-form content is continually overshadowed by other more attractive or visually engaging forms of content. This is true on Twitter, conference decks, case studies, and blog posts: Flashy and exciting content draws more attention. Of course, you can make long-from content flashy and exciting with the right resources and expertise. But executing at this level of skill repeatedly is challenging to achieve. You should not understate long-form content's value because it can do so ...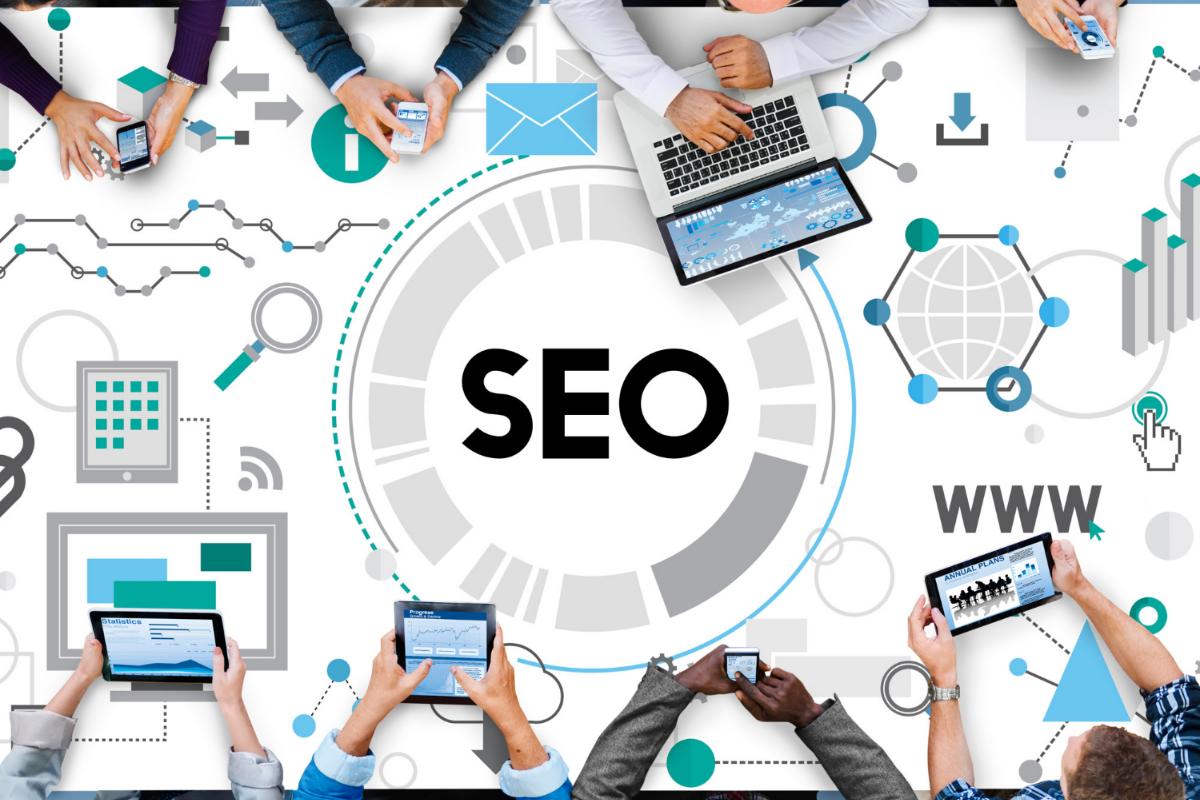 Climbing the search engine ladder ranks means more than just publishing your blog posts. First, you will need to become acquainted with search engine optimization to appear among the top search page results. This requires making your site accessible and easily read by search engine bots, so your pages are listed for relevant searches. In addition, you should regularly update your content with useful, unique information that readers can't locate somewhere else. Whether you are adding a blo...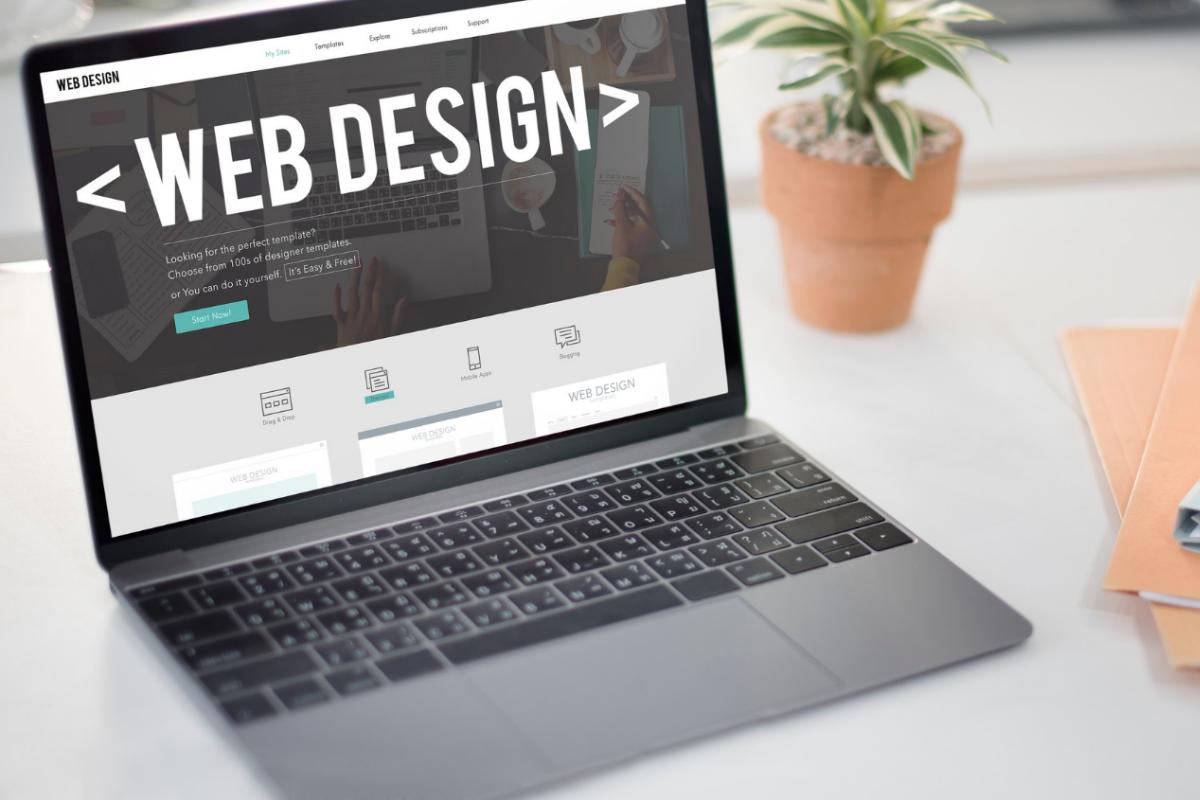 Web development is an ever-changing industry. Therefore, there are zero excuses for slacking off as a developer. On the contrary, it is essential to constantly improve your skills and learn to stay ahead of the game to remain relevant to the industry. If you are anything like us, you have likely looked at your code and contemplated ways you can enhance it. Of course, everyone knows that practice is essential, but there are additional ways to boost your web development skills. Our experts on w...
Web marketing in Orlando is an integral part of the business startup process. Success through effective marketing requires the proper marketing tools. A group of on-brand, flawlessly designed marketing elements will assist you in creating hype around your business, getting the word out about your services and goods, building your credibility, and connecting with your clients and customers. Unfortunately, many business owners are not confident about what those tools are. Our experts present th...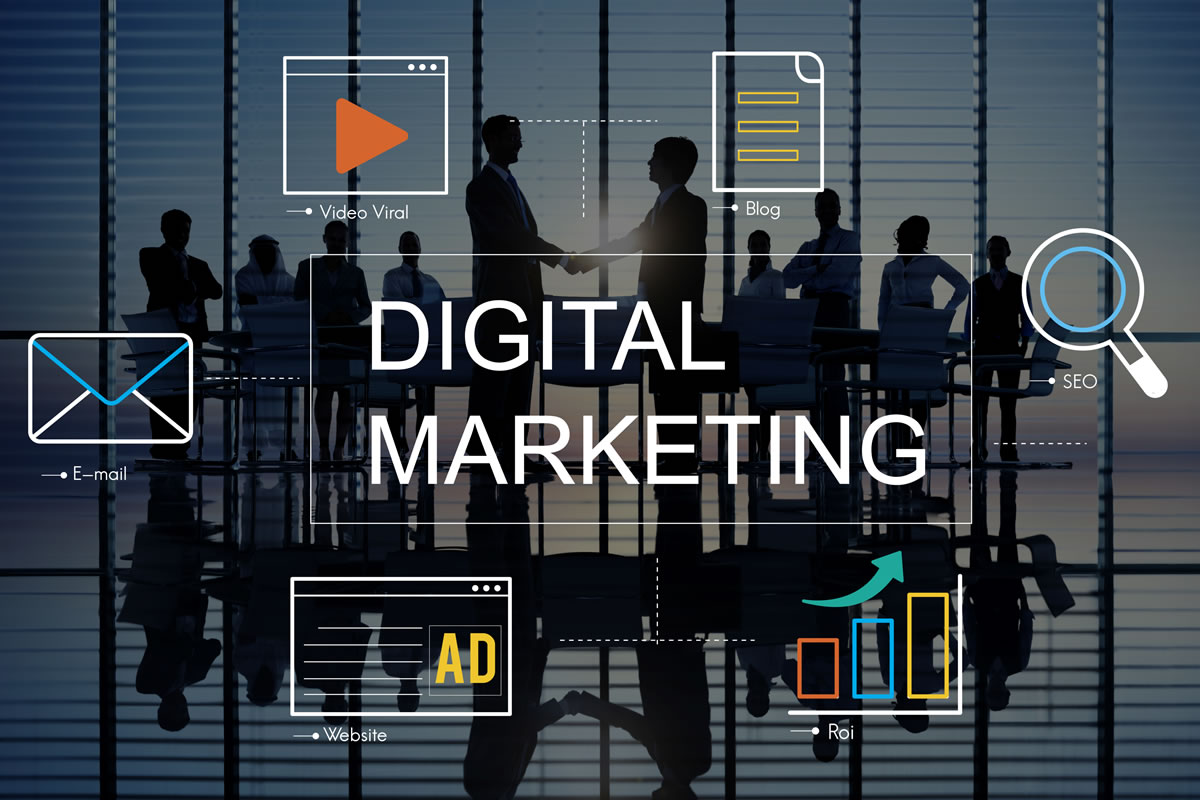 Having a solid digital footprint on the internet is essential to business success in today's digitally driven world. Therefore, incorporating a robust digital marketing strategy is necessary to define a company's marketing plan. Vital money generation opportunities, brand visibility, and new customer acquisitions will likely be harmed without a strong digital marketing plan in place. Our experts on SEO in Orlando present the following essential elements of your company's digital...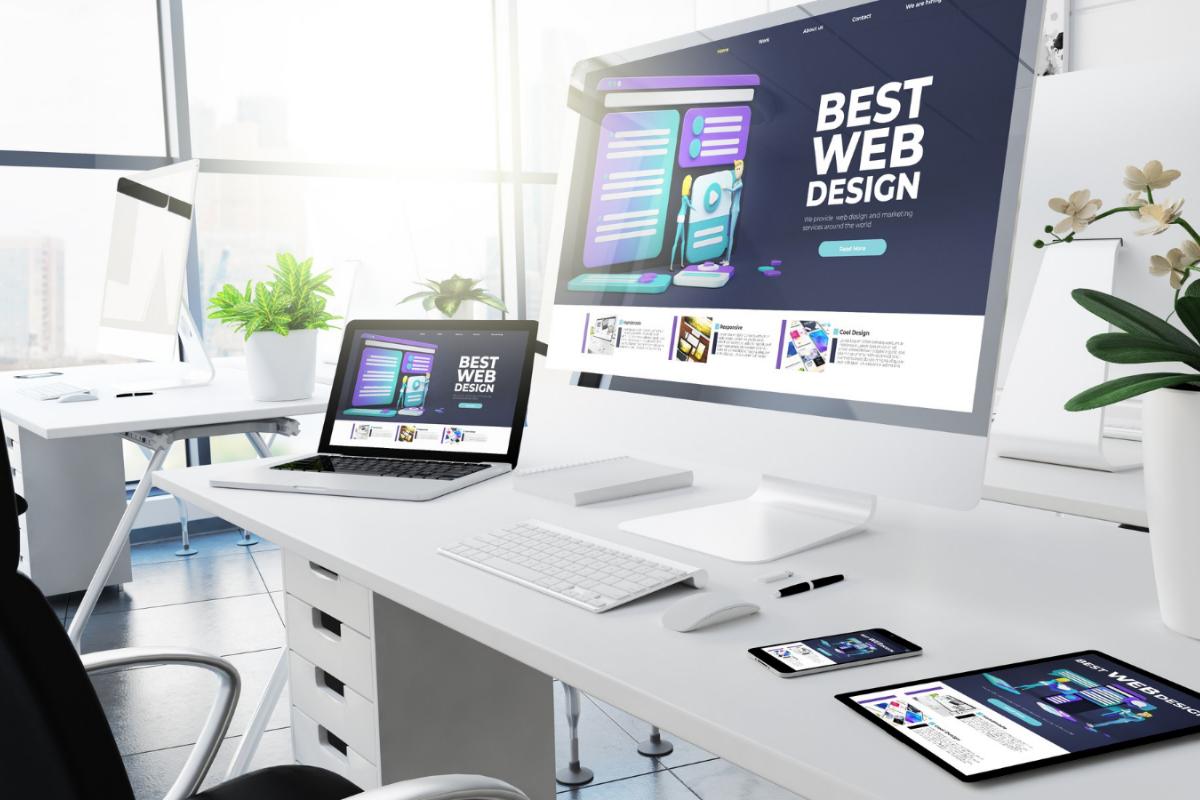 Business to business (B2B) services are integral to managing a company. Business owners are always looking for ways to improve their commercial property and attract more customers, and there are plenty of professional solutions available to this end. Our experts offer these B2B services every company needs. Credit card processing services Many a conspiracy theorist will rant and rave about how the powers that be are trying to make cash obsolete. Whether you believe their...
When redesigning or creating a website for your company, you may ask yourself why web design matters. The truth is that website development and design is about far more than just looking great. It is one of the most critical factors contributing to whether your user has a good or shoddy experience when browsing your site, directly impacting your brand's prevailing impression. Here, our experts will discuss why you should invest in a superb web design in Orlando and how it can continue to ...
As members of the human race, we pride ourselves on quickly adapting and changing with the times. Keeping this in mind, when our world changed from a place of face-to-face connections to internet connections, so did the business world. There was really no way to avoid it. Our digitally navigated lives have provided us no alternative but to acclimate to transforming technology. As a business person, web development in Orlando is essential. For your company to spawn heightened busines...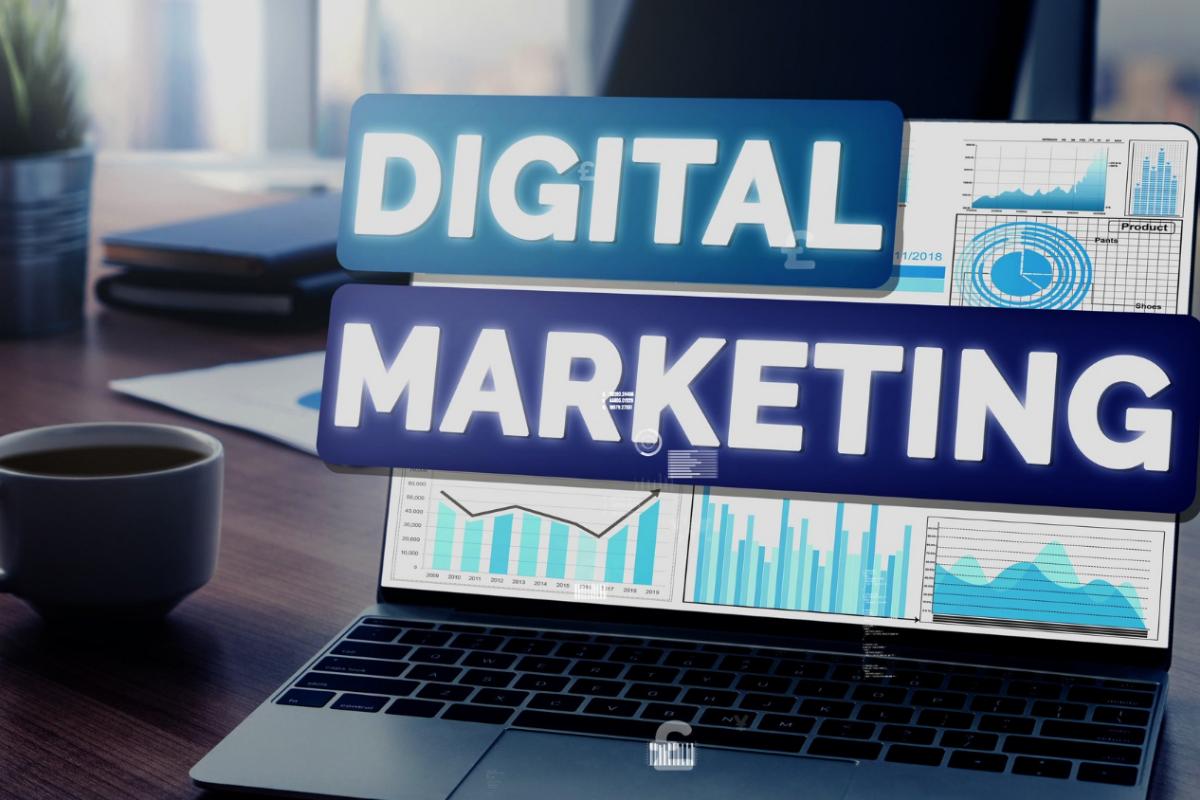 In 2021 more than 4.6 billion people worldwide used the internet. That is nearly half of the population of the world. Whether in its contemporary or conventional forms, marketing works to reach as many clients as possible. In the past, businesses mainly focused marketing efforts on print advertisements, billboards, and TV commercials because that's where customers were found easily. But today, the easiest way to reach a majority of your target audience is through internet usage. This guid...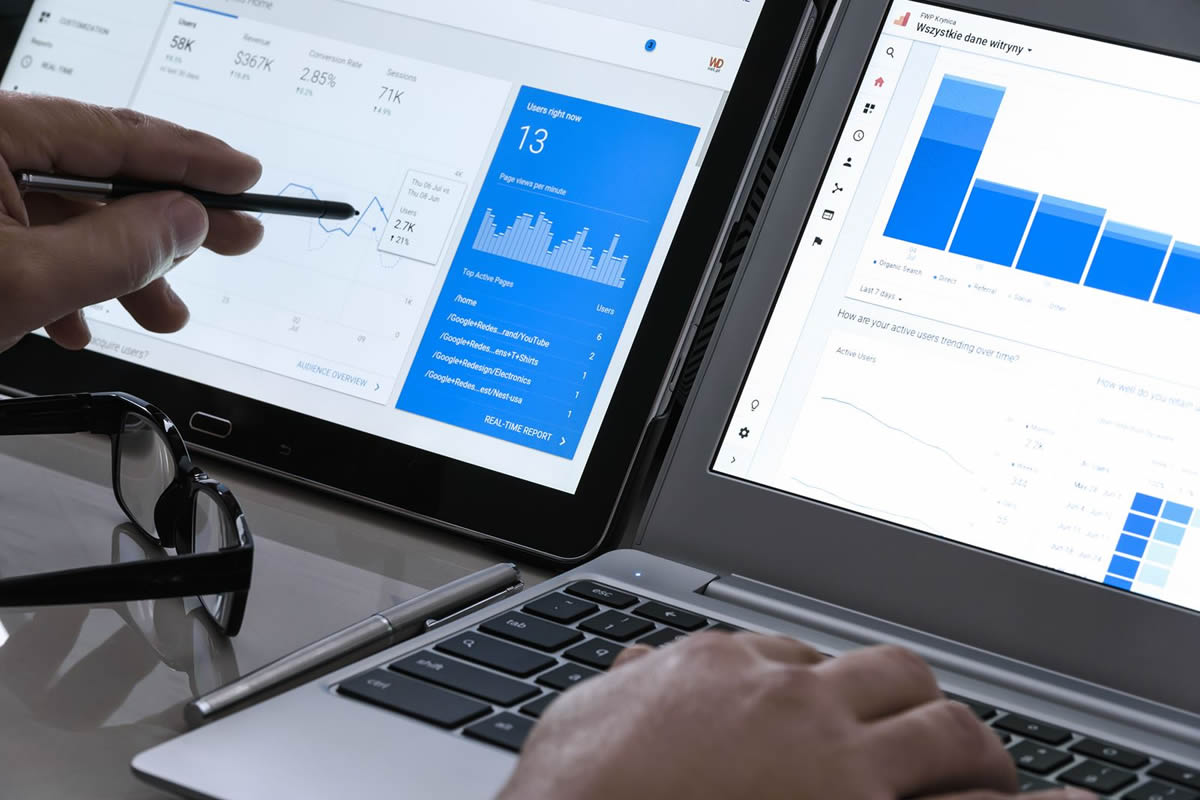 Search engine optimization is a set of practices designed to improve web pages' positioning and appearance in organic search results. A great SEO strategy is necessary for improving the quantity and quality of your website traffic because organic search is the best way for people to discover and access online content. Why SEO in Orlando is important Understanding SEO's value helps to break down its definition into three parts: Organic search results...
Nearly 70 percent of users prefer seeing a beautifully designed website instead of a simple, plain one when given 15 minutes to read the content. Therefore, it is crucial to understand the essentials of web design to build the best website possible for your business. Various elements make for quality web design in Orlando. Our experts offer these key elements to work into your web design: Easy navigation Users want to access information easily and quickly when they visit...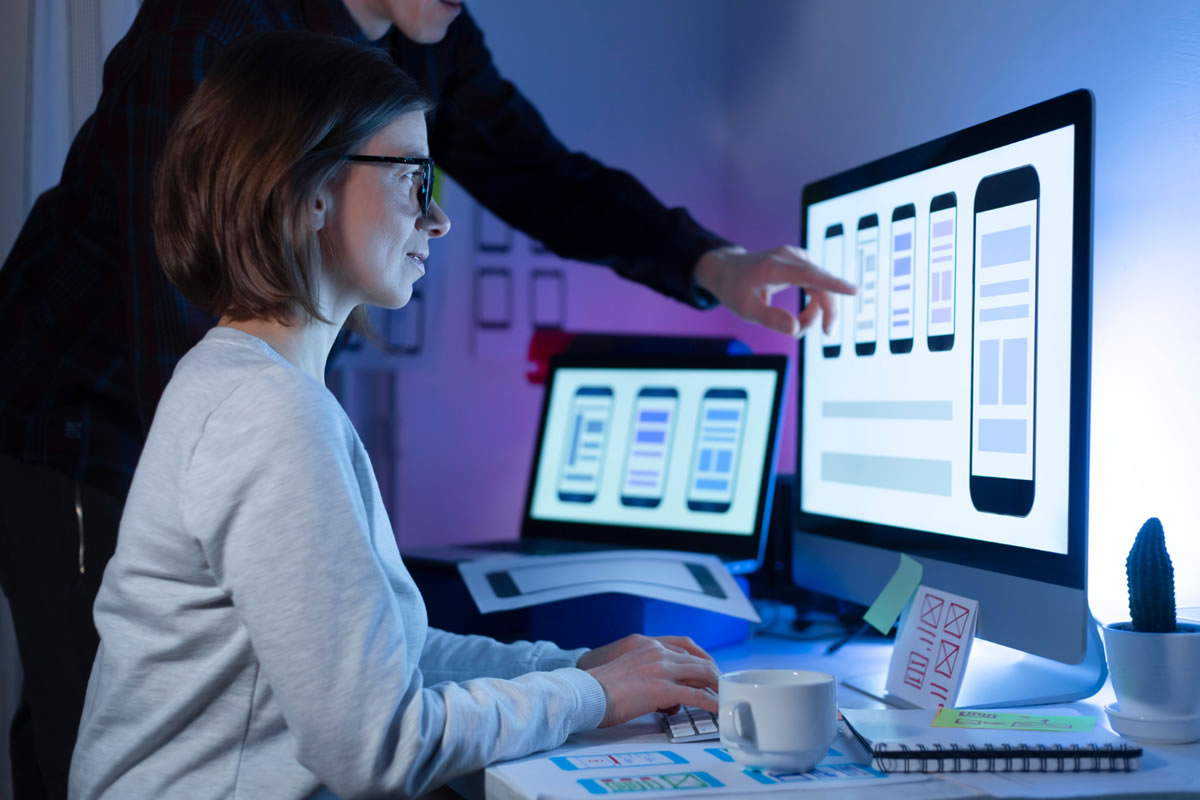 Congratulations! You have decided to hire a web design company to build a new business website. This is an exciting time for any business owner but can also be tricky. You want your web development company to take the time to understand your business goals and audience so they can produce a website for you that is beautiful and user-friendly. Experts offer these crucial questions that web design companies should ask every client: Can you describe your business in a few short senten...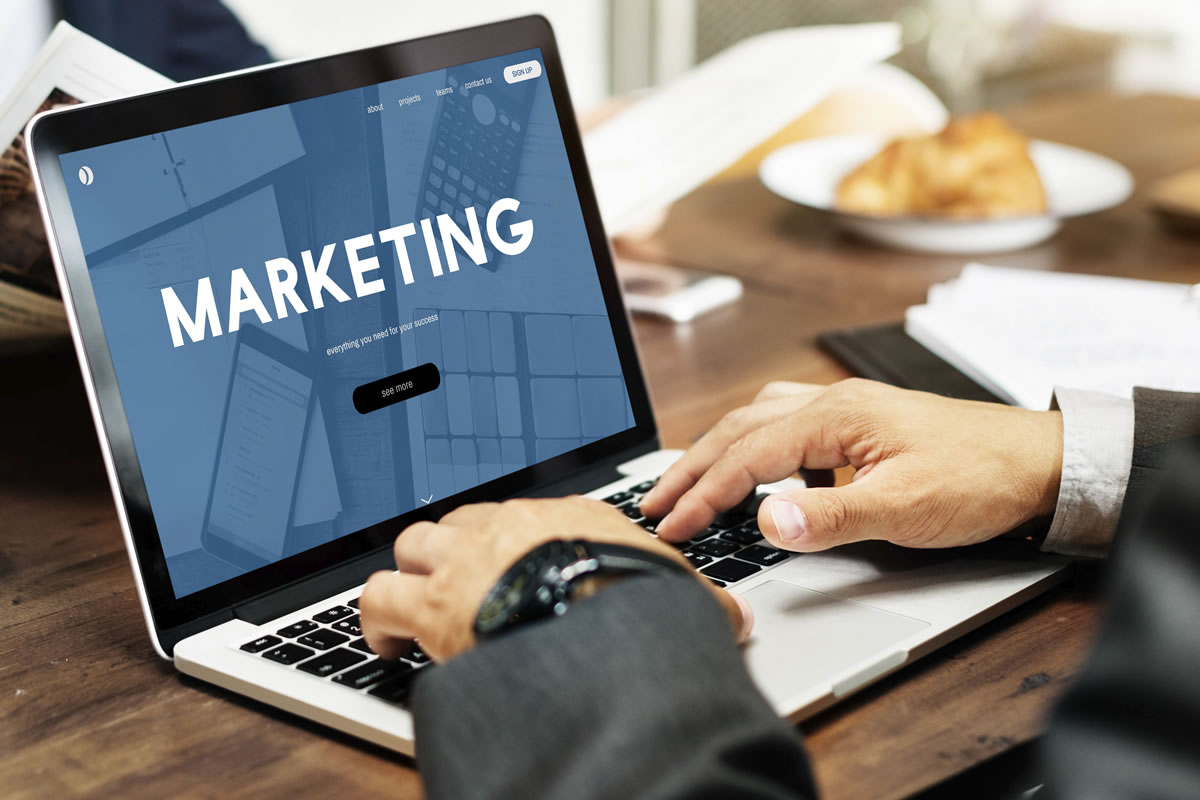 Your best marketing tool is your business website. A site with valuable content and great visuals can easily set you apart from competitors and increase revenue, even when you usually rely on referrals from customers. Therefore, it is crucial to know how you can ensure that visitors can locate your website and be aware of what they are searching for right now. Website marketing If you want to bring in more users to your site, you must promote your business through web ma...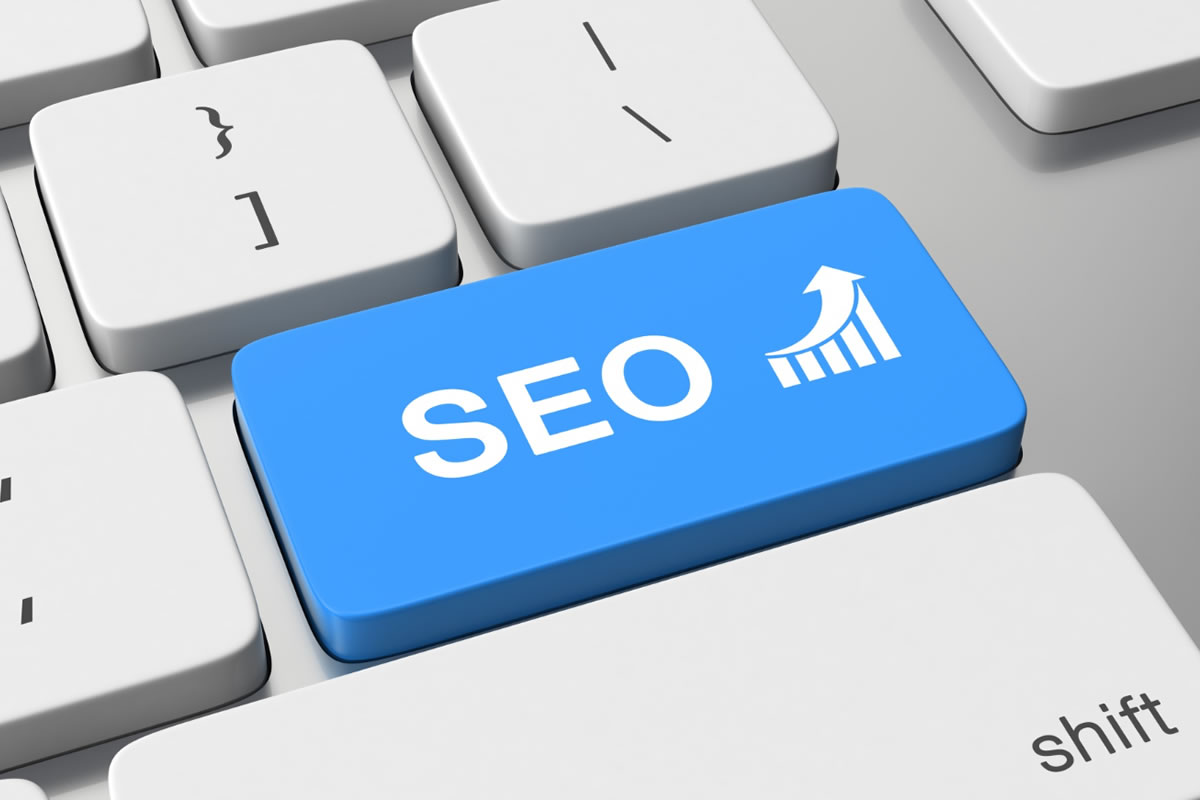 Search engine optimization practices are an essential part of success for any business. Experts offer these success suggestions on improving SEO in Orlando and allowing your website to rank higher on search engine results: Publish authoritative and relevant content. There are no substitutes for quality content, as it is the number one driver of search engine rankings, primarily when focusing on SEO marketing. You can improve your site's relevance and authority by pos...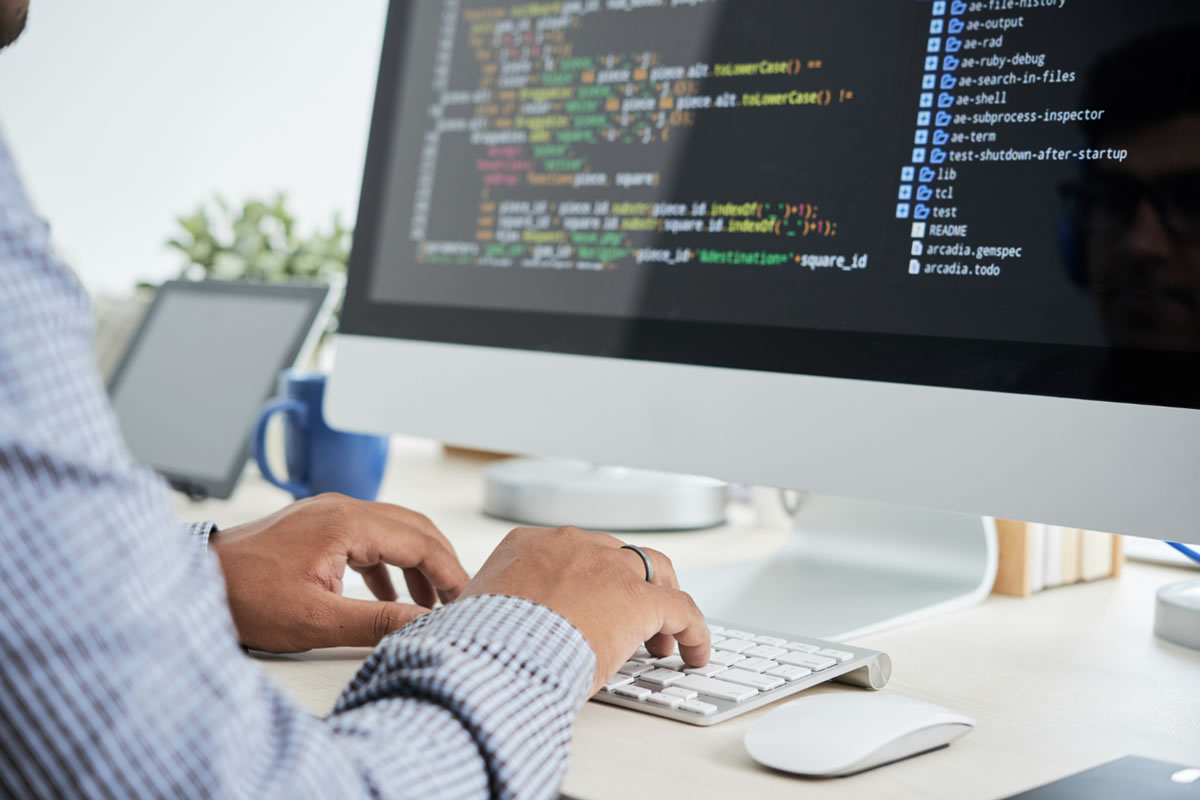 If your business is in the market to redesign a current website or create a whole new website, you're likely wondering how to choose the right web design agency. Choosing from web design companies in Orlando is a monumental decision because they will be responsible for developing and designing your business's website, which is always how your customers determine their first impressions about your business. Experts offer these tips on choosing a web design agency that will fi...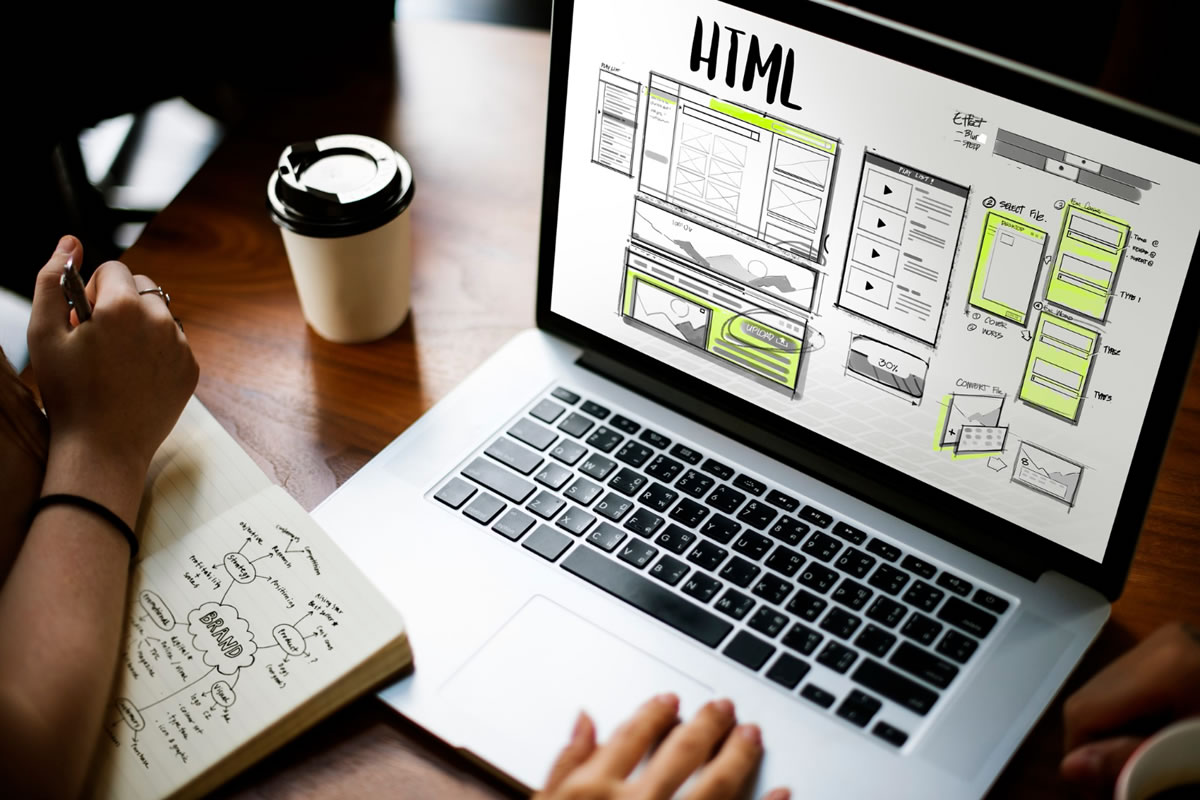 If you are considering redesigning your website, you may wonder about the importance of website design. Does your website's design affect your business and audience? Experts offer these 4 reasons that web design in Orlando is essential: First impressions matter When an audience clicks on your website, they will find their first impression of your business. Within seconds they will have judged your business based on what they see on your page. It is crucial to positiv...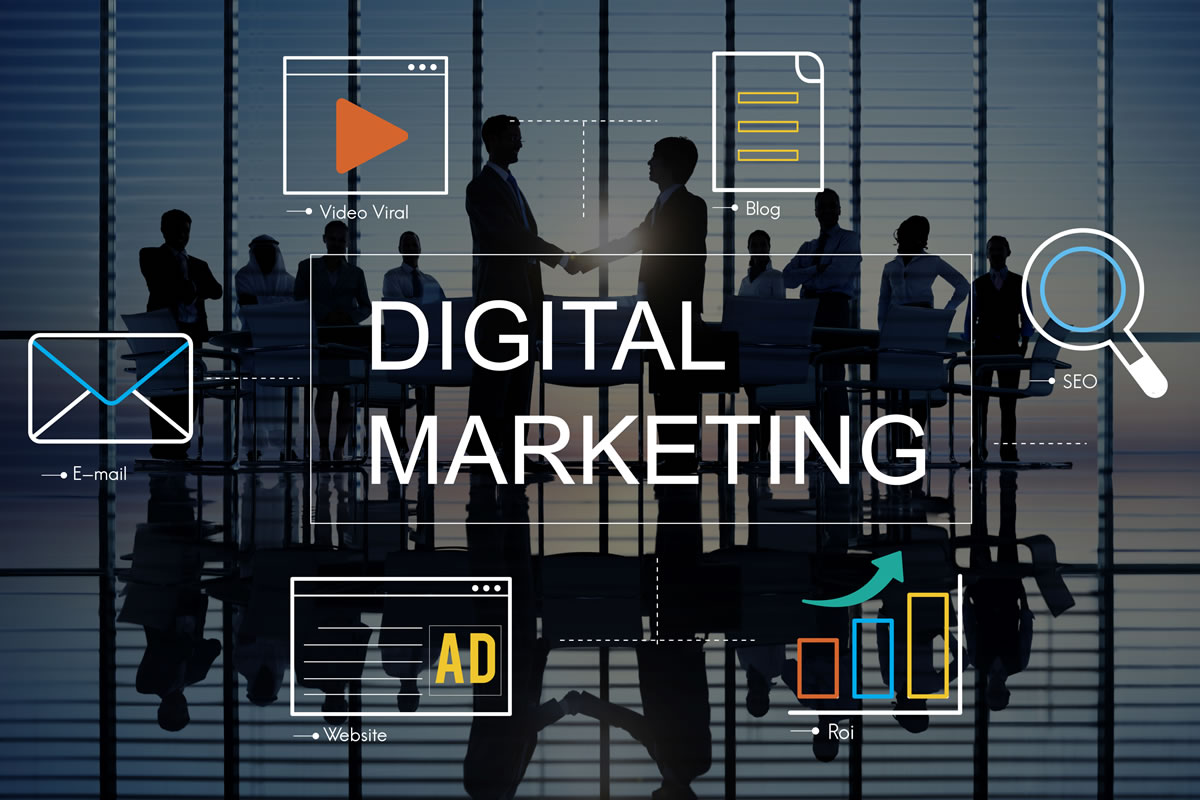 Digital marketing is effective in all industries and is essential for connecting a customer with a business. On Google, it can connect businesses with ideal customers through SEO practices. Likewise, social media marketing connects customers with businesses through social media, and email marketing connects businesses with customers through email. Digital marketing is vital for any business that wants continued growth. Experts offer these 7 benefits of digital marketing for business...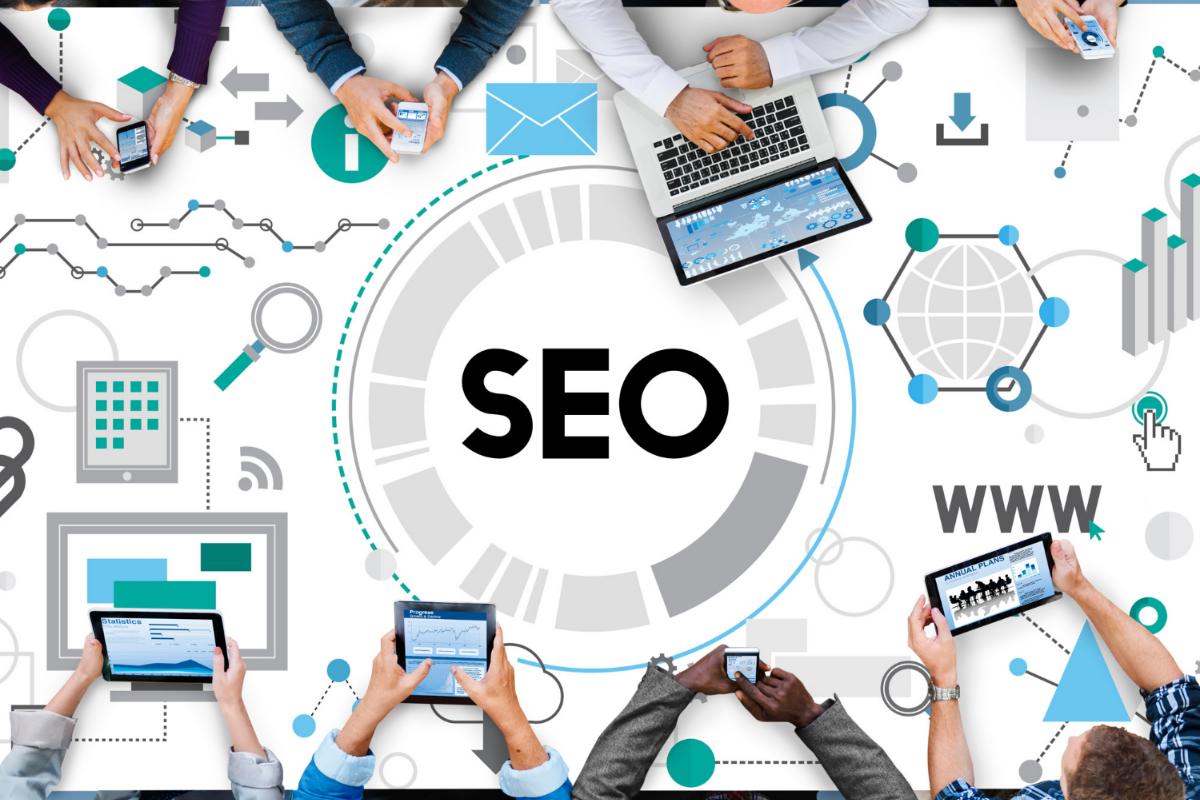 Most business owners are educated on the value of SEO and why it is essential for their business website. However, many business owners only understand the definition of search engine optimization but don't fully understand why search engine optimization is so necessary for businesses today. The value of SEO reaches far beyond search engines and even impacts companies that do not have websites. Experts offer these four reasons every business owner should know about search engine...
The benefits of having a website are numerous for big and small business owners. The internet influences the world around us in countless ways, and with people spending innumerable hours of a day on the web, it is helpful for every business to create an active web presence. Unfortunately, only a percentage of smaller firms have a website, likely because they are not familiar with the profitable benefits of having one. For questions about additional advantages of website creation, REK Marketin...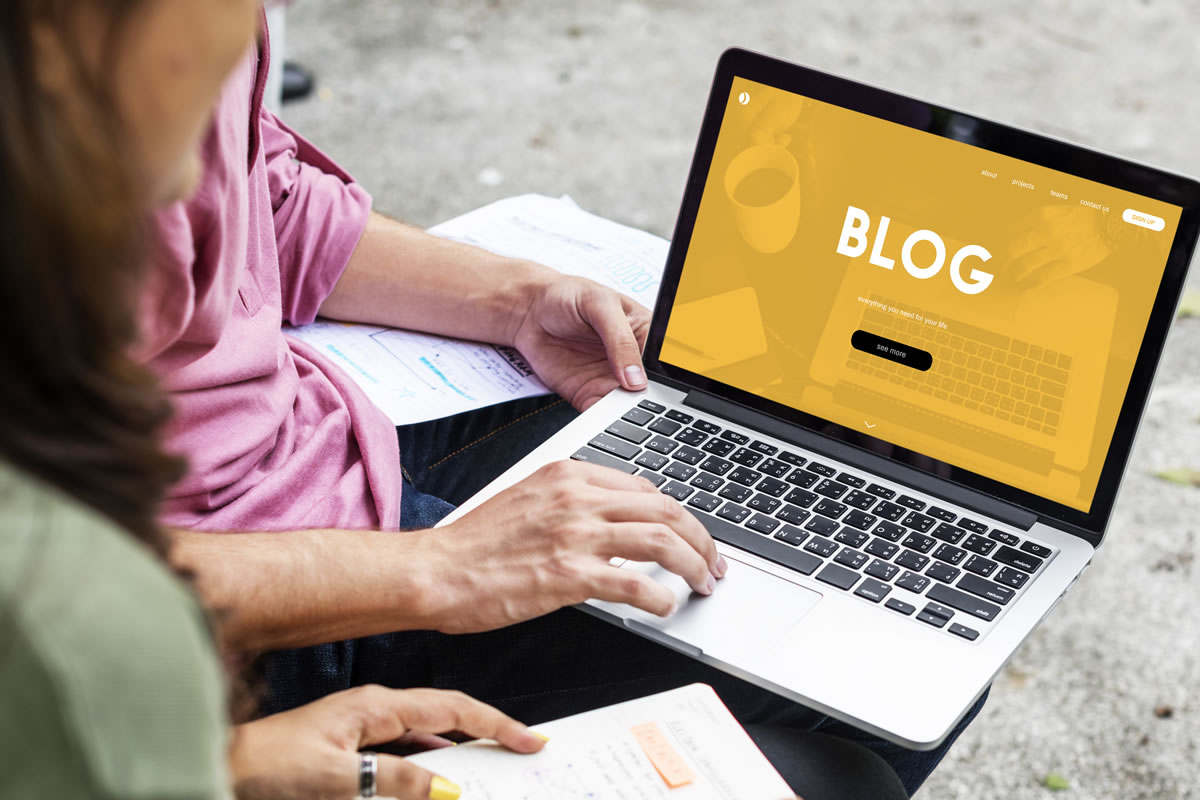 Blogs have saturated the internet since the coining of the term in 1999, shortened from the original weblog term introduced in 1997. Blogs are written commentary on a specific topic written in a format that makes it easy for people to read and participate. In the mid-90s, the recurring nightmare of traditional media was that the high speed and low cost of online information circulation would result in a tidal wave of new, Web-only news sources that would threaten their monopoly on a...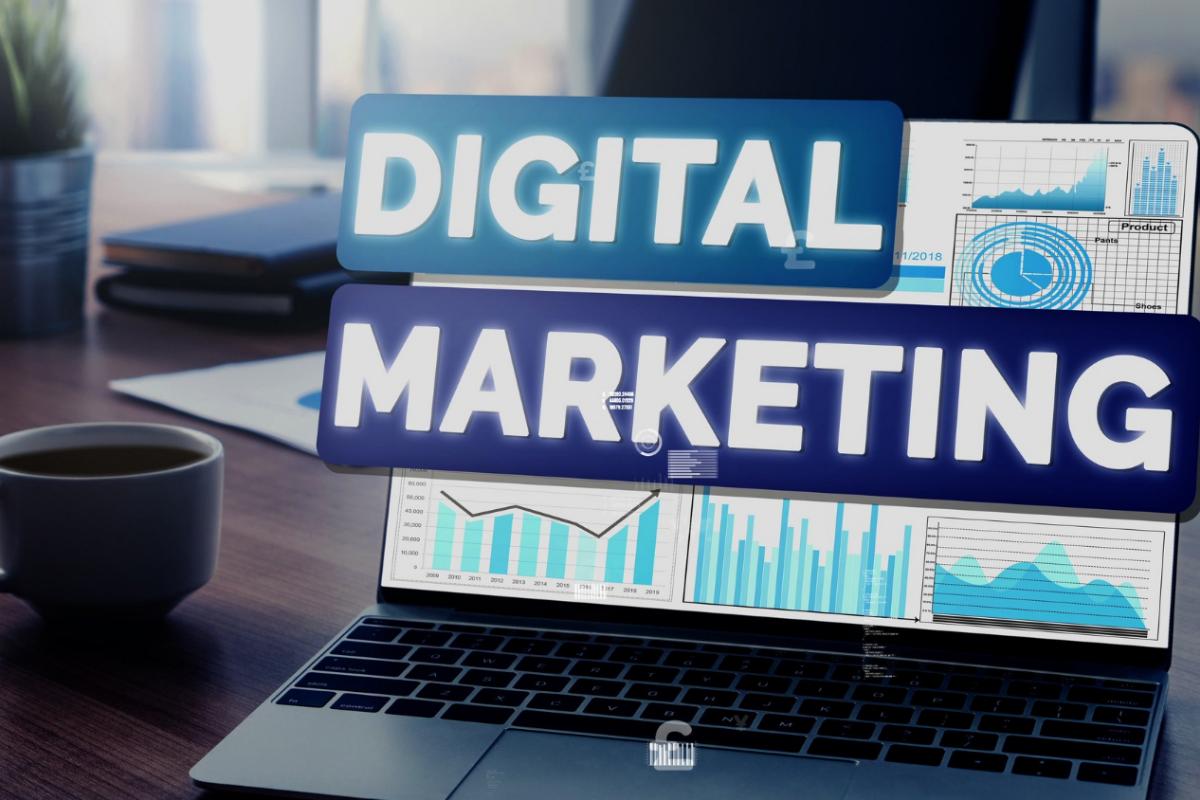 Businesses are spending more money than ever on online advertising. Online advertising spending has long overtaken traditional marketing methods like radio ads, cable television ads, billboards, and B-2-B magazine ads. As a result, businesses that avoid online marketing are likely to perform less successfully than their counterparts moving advertising dollars to create an online presence. But it is vitally important for companies to present online advertising to consumers effectively. REK Mar...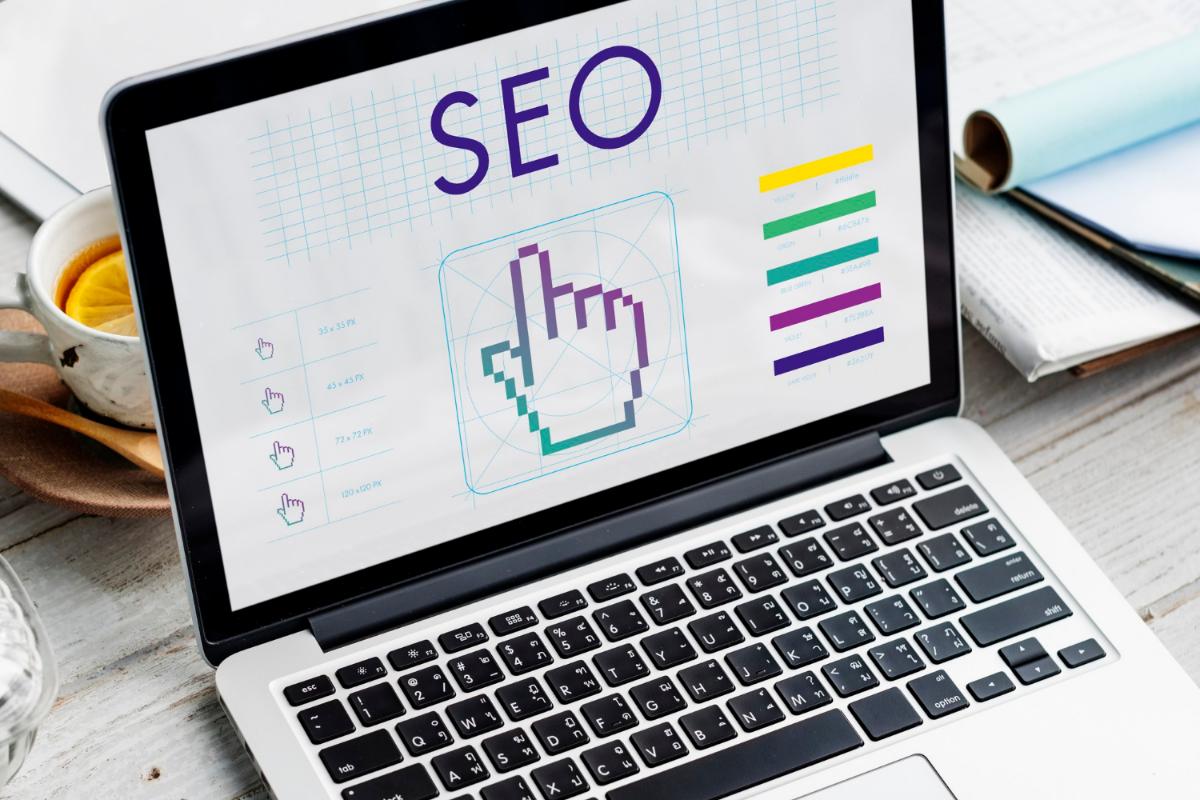 Running a successful business today almost exclusively requires some level of expansion into the digital world. It is nearly impossible for a business to survive without a robust online presence and social media following. Most companies today pay more attention to their online stores than their physical ones. It has become common to encounter stores with a substantial virtual presence, while their physical counterparts consist of nothing more than warehouses to store their goods. This move t...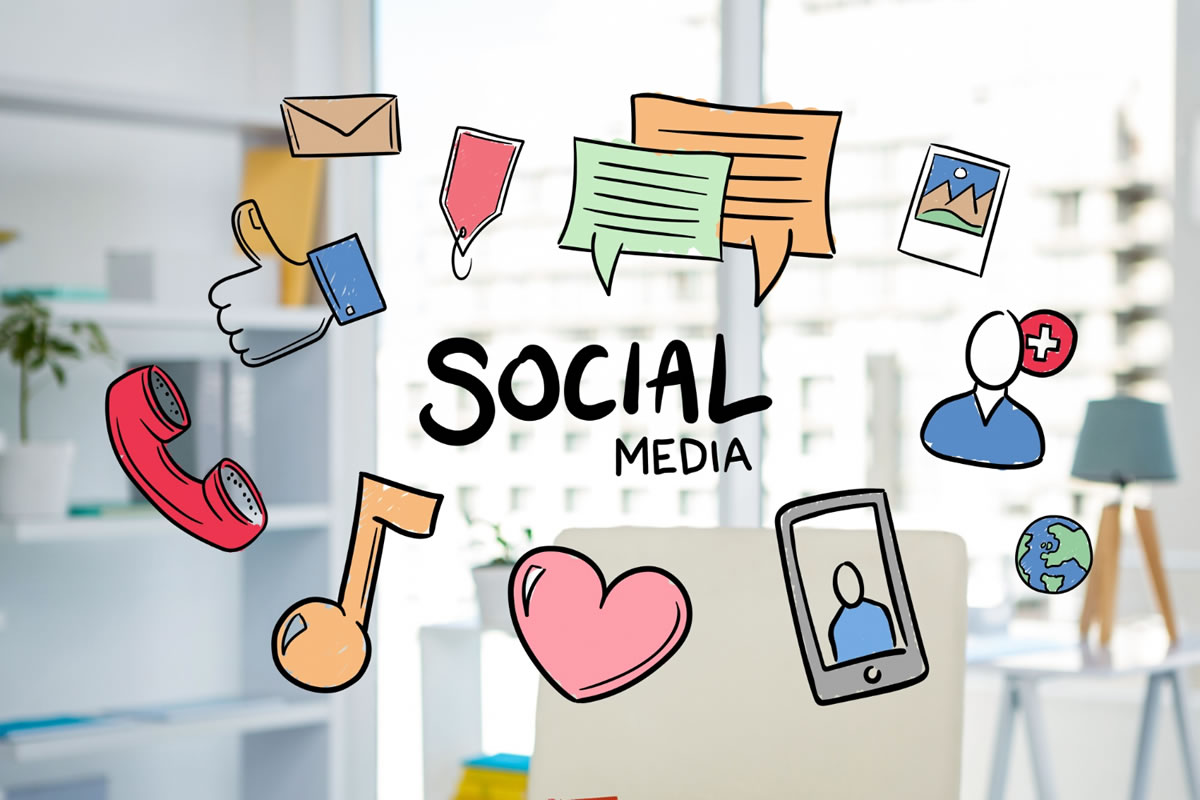 Marketing is vital to the continued success of every business. Small businesses often have some level of marketing strategy in place, but there is always room for improvement as marketing is an ever evolving landscape. As marketing tactics continue to change, it only makes sense for small business marketing strategies to advance too. Small businesses who do not invest in consistent marketing growth often experience a loss in profit and customer base. This can damage any business, bu...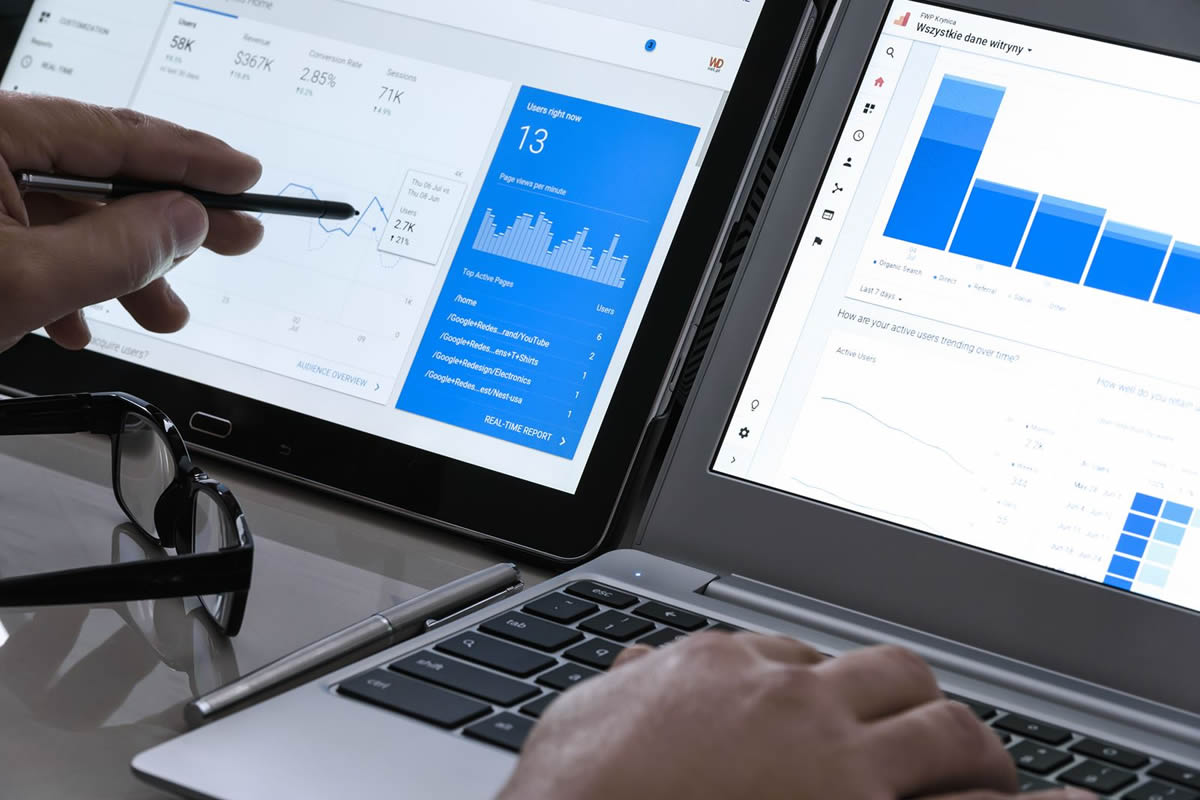 Owning a business can be incredibly rewarding. You have the ability to make your own hours, you can be as creative as you want to with your business module, and your capacity to expand is limitless. As a business owner, the world is your oyster – as long as you make sure that you know how to manage all of the paperwork, get yourself out there, and build a name for yourself so that potential clients are aware of who to call when they need that particular service/that you exist. ...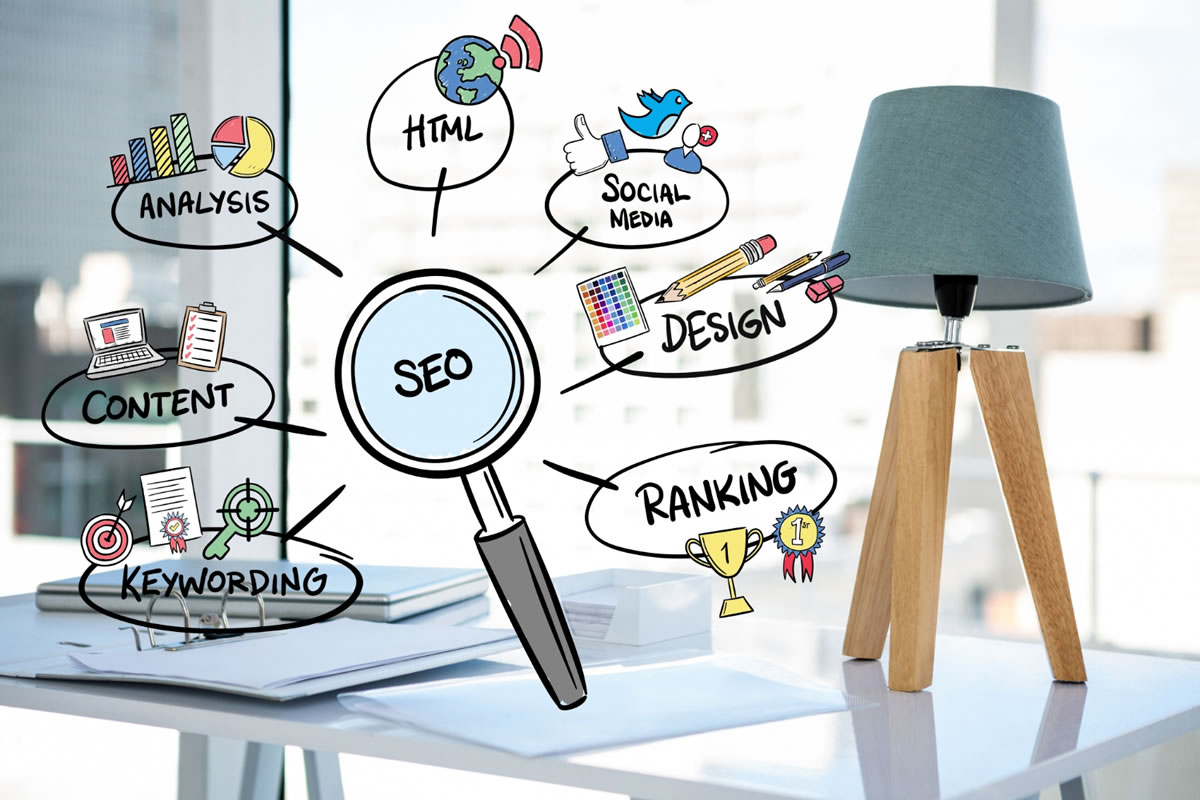 As soon as you begin your online marketing journey you will need to learn about SEO and how you can use it with your business. You will start to see numerous articles about SEO and how it applies to marketing. SEO stands for search engine optimization. This is the way that search engines decide what results to return. By understanding how it works, you as a business owner can take advantage of this to send potential customers to your site. It's a tool you can use in your missi...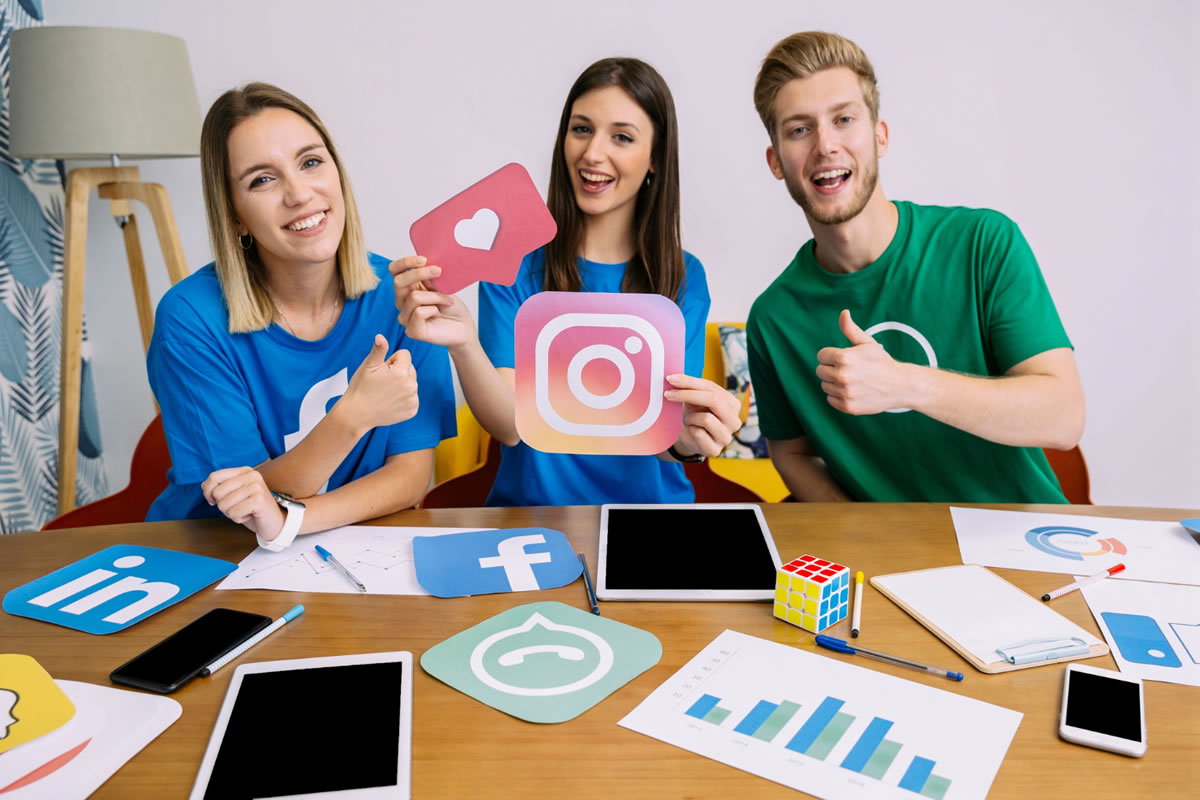 Your website will not grow without any traffic. You need users and visitors in order to receive sales, get views, and increase conversion rates. Without traffic, your website will be stagnant and underutilized. As experts in web marketing in Orlando, we understand the ways to drive traffic to your website so that you can start gaining traction online. All these methods involve not paying the expensive price tag of online ads. These are a few ways to improve your ...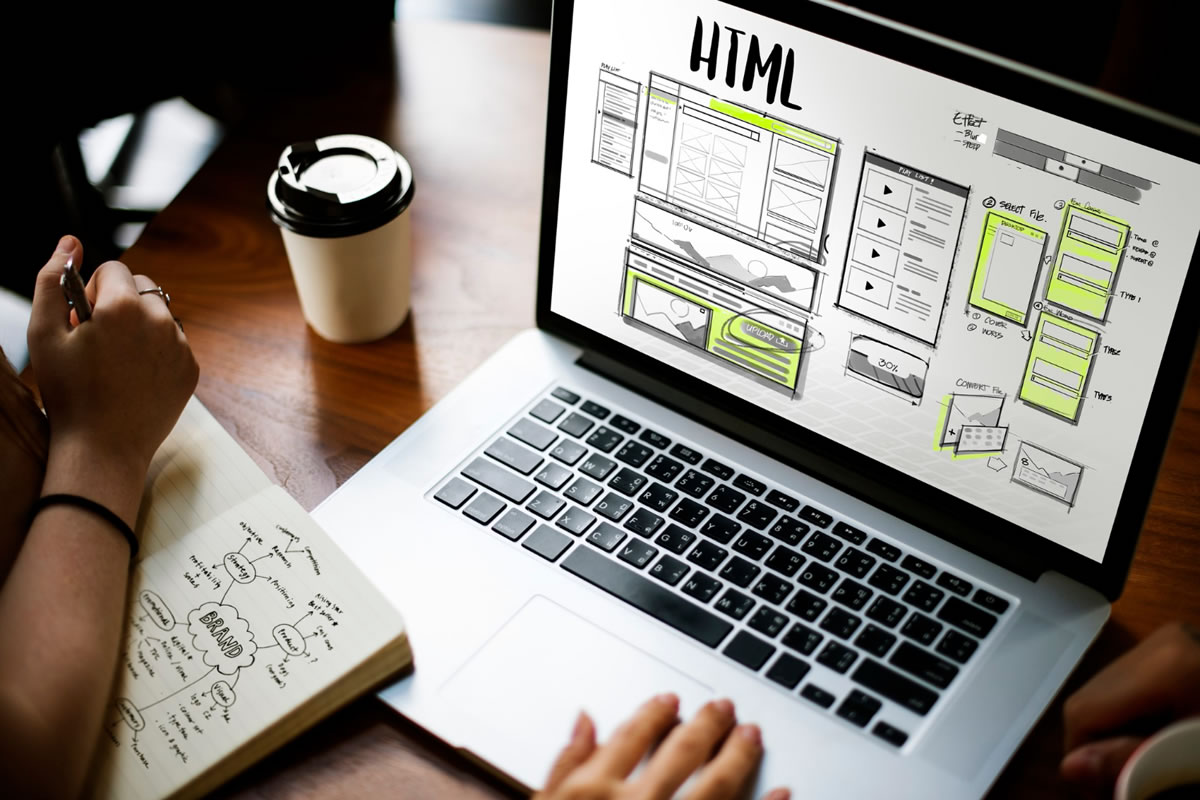 Web design is no easy task. It requires awareness to search engine optimization, design elements to add style and appeal, and back-end operations to increase speed and function. When you are designing your own website, you may feel like you are constantly learning new techniques, strategies, and information about web design in Orlando. However, when you follow certain tips, you can learn how to make your website a success. These are a few ways to improve the design and...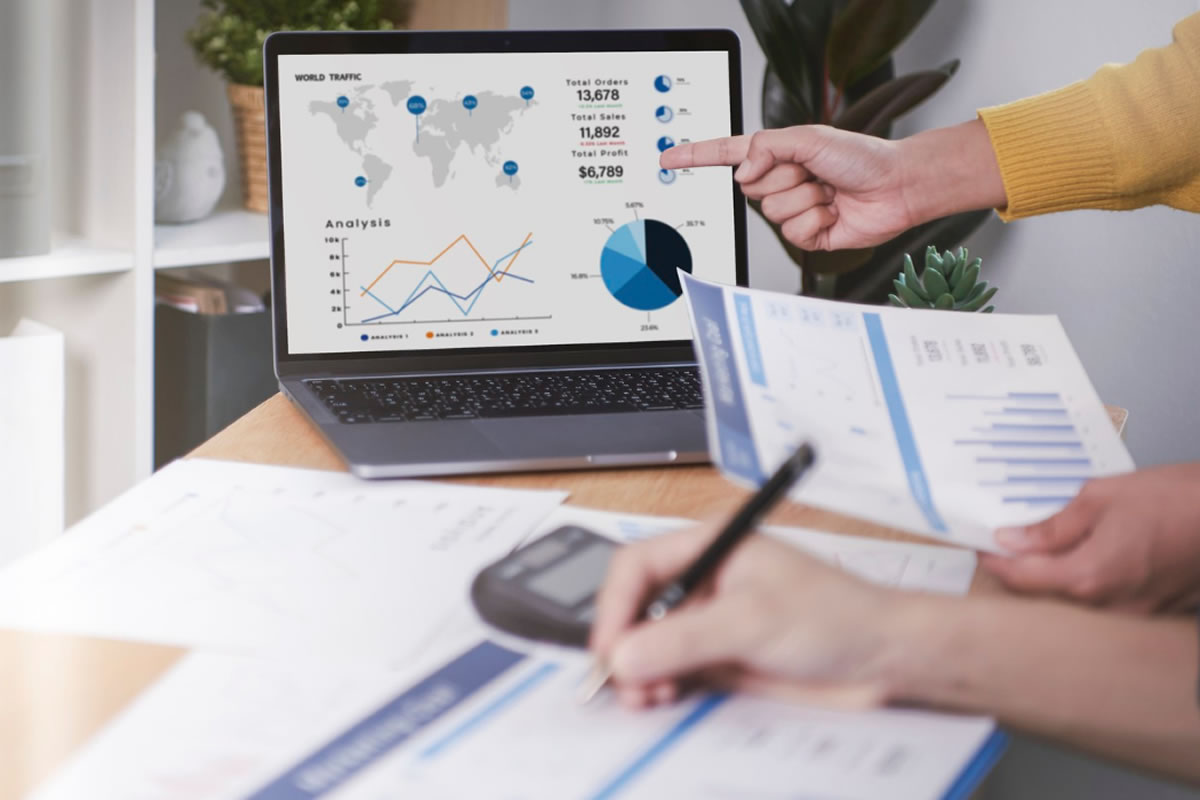 As the commercial world is changing, so should your web marketing techniques. It's critical to stay on top of the changing environment and technological advancements to make web marketers' work more accessible. As experts in web marketing in Orlando, we help build, optimize, and run small business websites so that you can grow online. These are a few tips that will help you improve your web marketing efforts. Optimize Your Website Pick a domain name b...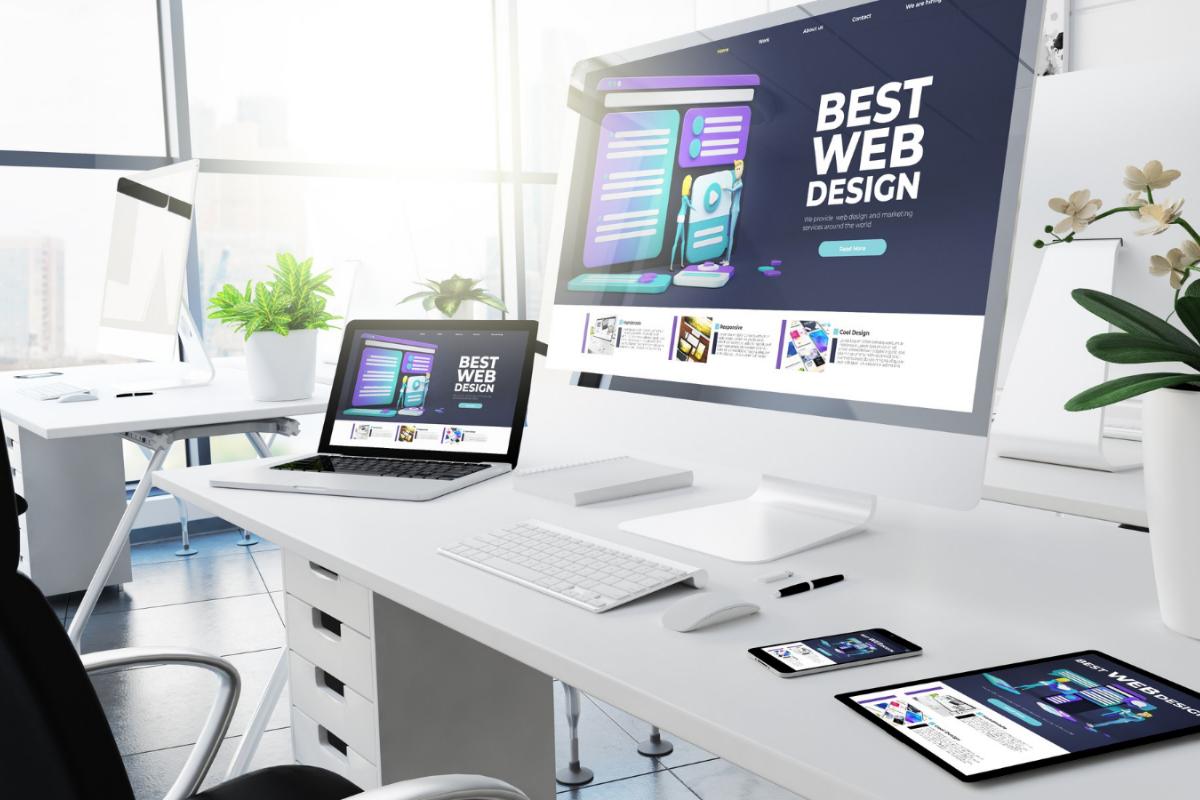 Are you finally ready to start a small business website to bring more traffic through your doors? Do you want to find more ways to reach your potential customers? Having a business website is essential in bringing in business, even when your doors are closed. The internet is a perfect platform for you to market your goods and services, inform your customers about new products or alerts, and spread the word about your business in general. Websites have almost become one...
Are you worried about the ranking of your website that is still not good despite all the efforts? If yes, then there is a strong chance that you are unaware of some facts about SEO and do not follow them. Search engines and especially Google, used to change their policies frequently. Therefore, you need to know and practice them for improving your site's traffic. As experts in web marketing in Orlando, we are here to help you better understand SEO and how to improve it. These...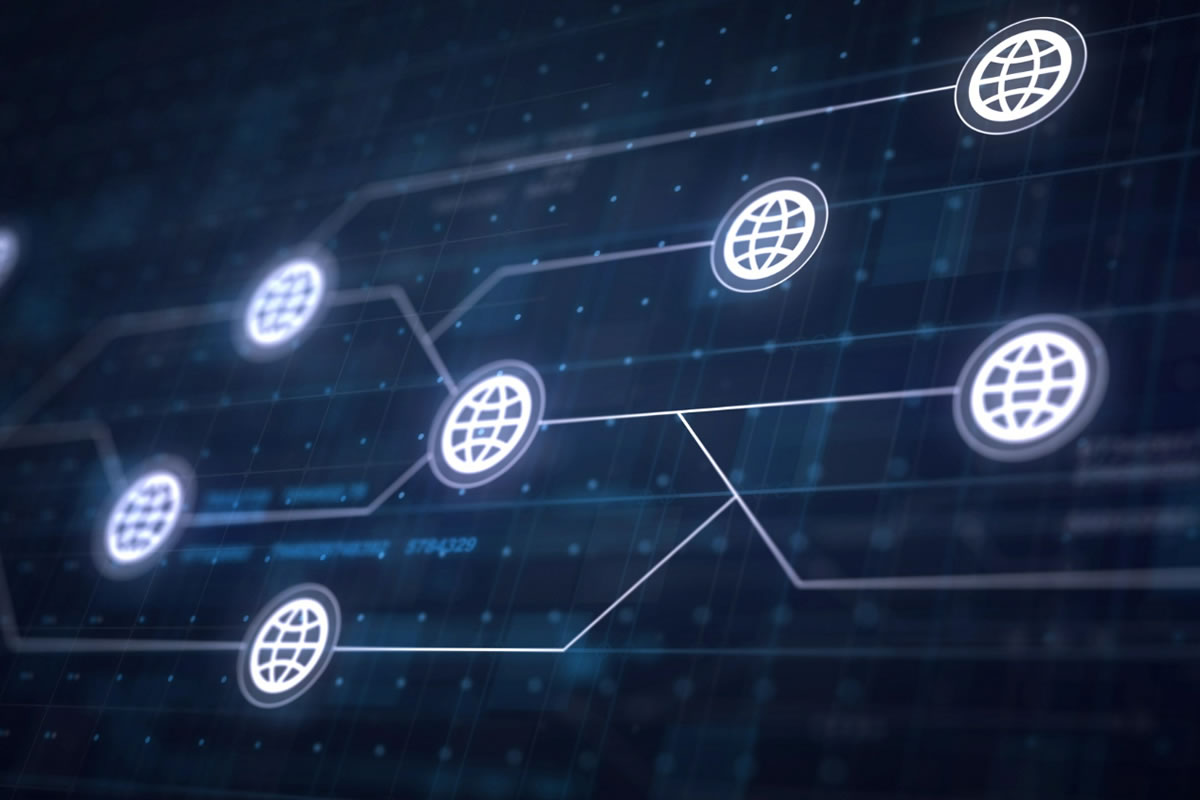 Creating the website is somehow a convenient task but bringing your website to the first page on Google is a challenging task, and it demands your undivided attention and consistent hard work. Therefore, it is highly significant to keep yourself updated about the latest policies of search engines. As one of the top web design companies in Orlando, we are here to offer you some insight into the process. There are a few tips to help you drive organic traffic to your business ...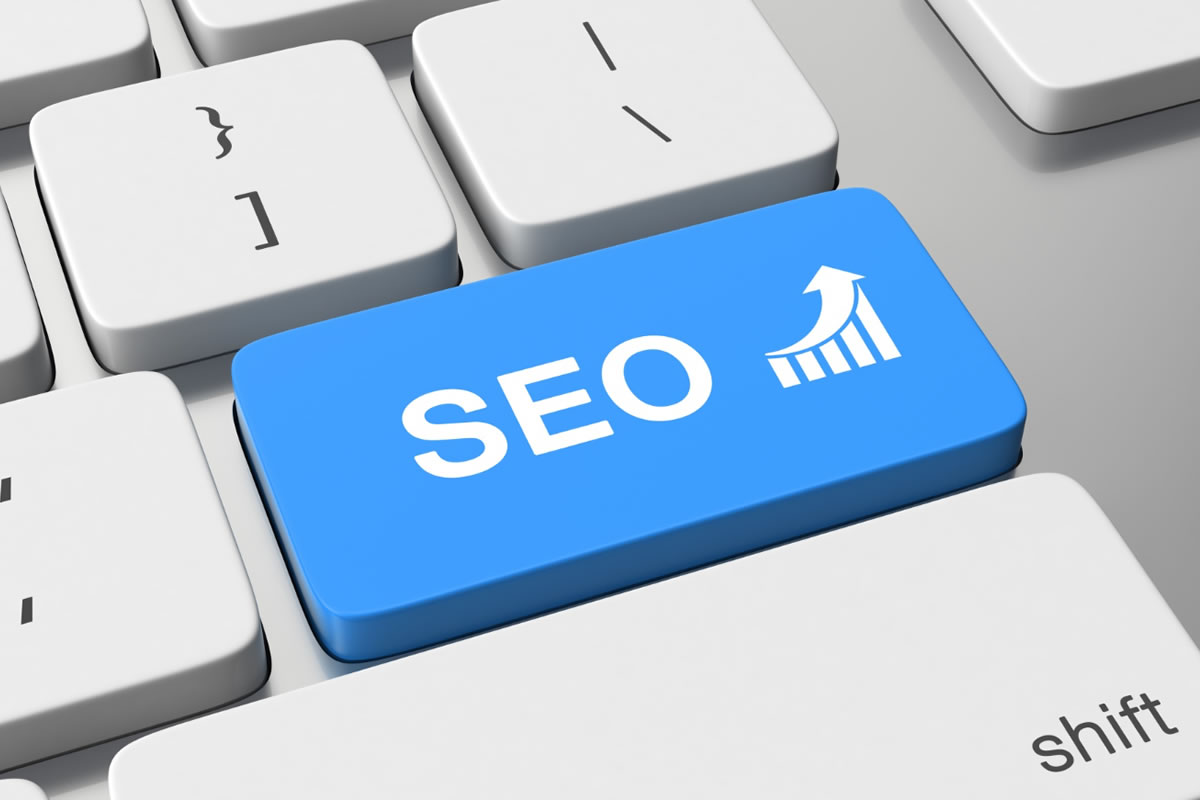 In today's digital marketplace, many consumers use search engines such as Google, Bing, and yahoo to find products and services they require. Similarly, business owners have now taken this option more seriously as a marketing channel. Leveraging SEO in Orlando is essential to enhancing the visibility of your brand's website and, as a result, increase its organic traffic rating. These are a few ways to improve your website's SEO score. Improve Site Speed...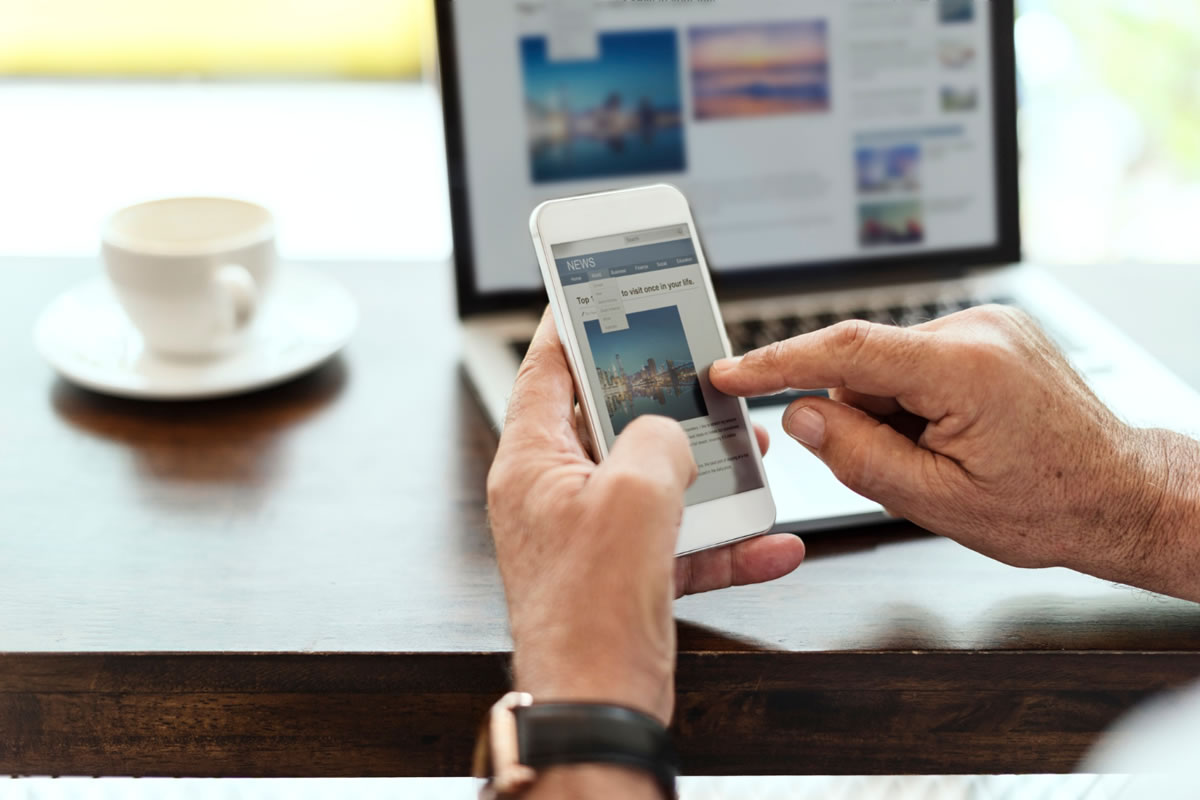 Nowadays, it is almost impossible to start a successful business without the help of the internet. In fact, it becomes one of your most important tools to spread information, market, and gain customers for any business. Web development in Orlando can be a challenge, especially for those who are learning on their own. However, it is possible for even the most novice web developer to start building an online presence for their business. These are a few ways to start buil...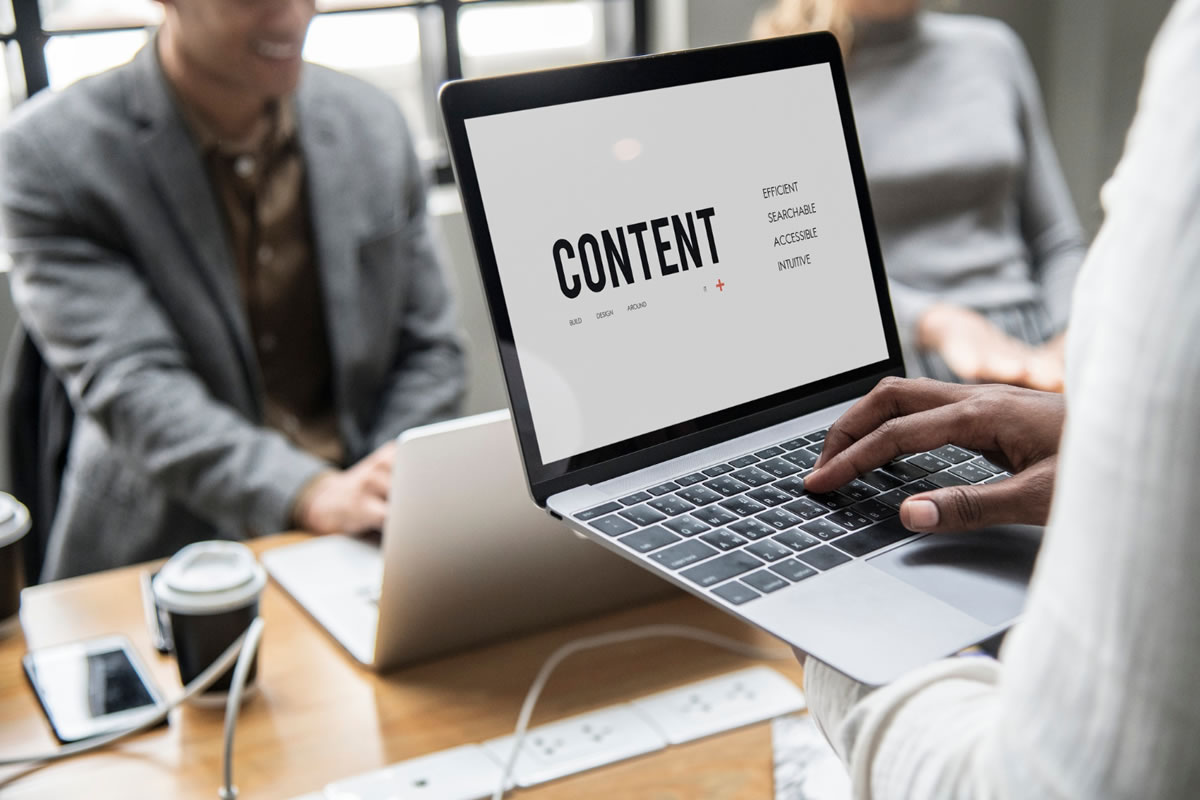 Content marketing, specifically when it comes to online marketing, is one of the best methods to drive traffic and create leads for more customers. When you invest time, resources, and energy into content marketing, it can be the most effective advertisement method that creates leads. To do this properly, you need to strategize. Talk with the professionals in web marketing in Orlando to discuss everything from platforms your plan to utilize, format of your content, frequency...
Web development involves creating websites, writing code, understanding the backend, knowing tricks and tips to drive traffic, and much more. Because web development in Orlando can be tricky, you will want to immerse yourself around the right people and practice coding as much as possible. As you learn more about web development, your skills and knowledge will only expand. These are a few tips to follow when you are looking to improve your web development skills and grow as ...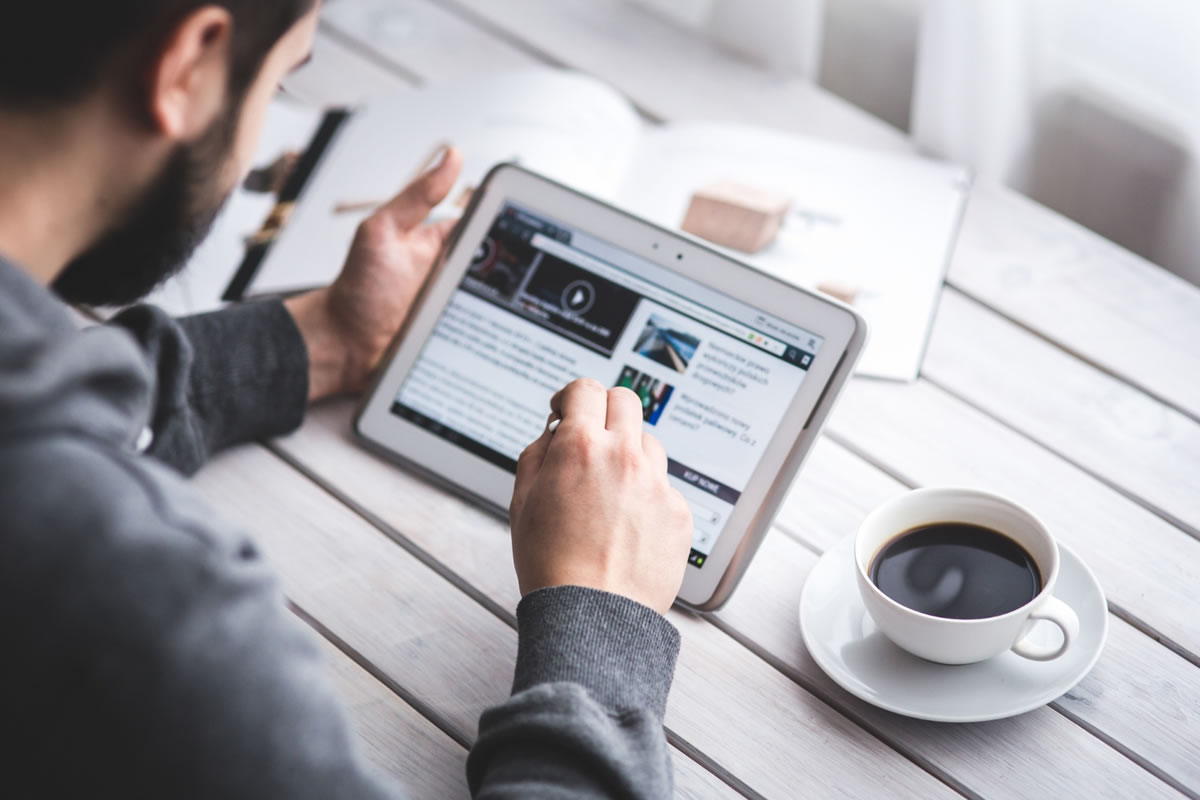 Are you tired of hearing crickets when you check on your business website analytics? Do you have a difficult time driving more people to your site each day? Business websites are essential in gaining more customers and increasing your presence in the community. These platforms allow you to provide more value to your customers by always being present, available, and connected with your users. Building your website, however, may be more complicated for the novice web dev...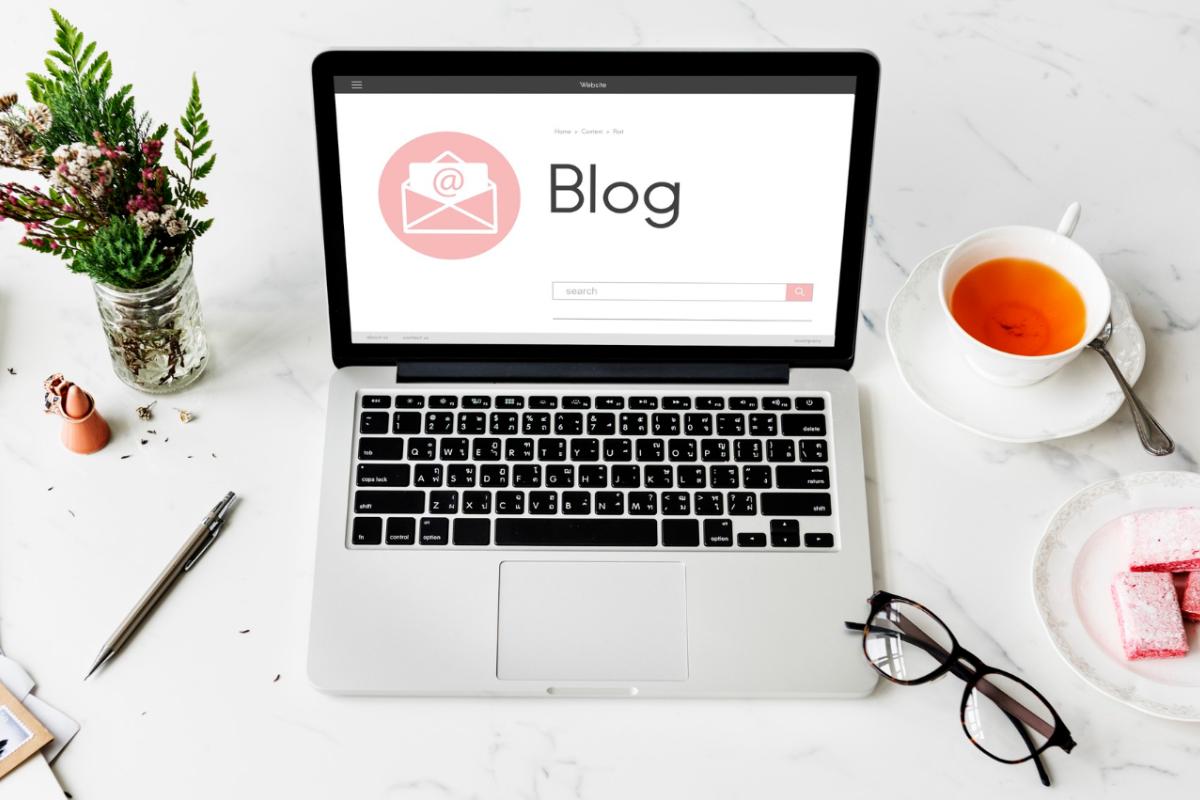 Do you want to increase the traffic to your business website? Do you want to draw in your target audience with appealing and fresh content? One of the best ways to boost your business website is to add a blog with fresh and relevant content for your visitors. Blogs have become a popular way to reach your target audience on a routine basis and provide them with quality and expert information related to your niche. Providing value to your customers with your blog can go ...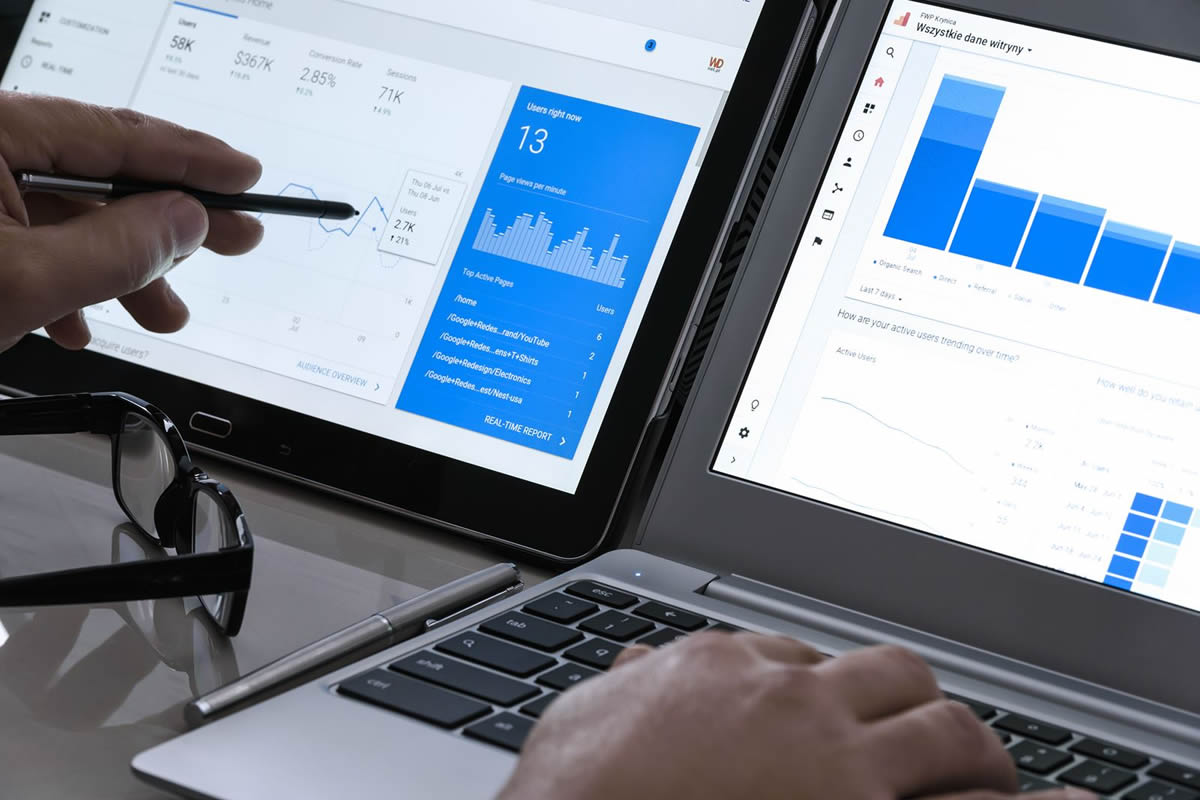 Are you wondering how to build your website so that customers want to visit? DO you have trouble implementing the right web marketing strategies to gain website users? Building a business website can be a daunting task, as there are many different aspects, features, and strategies to consider. From visual design elements to backend SEO in Orlando, there are so many aspects you will need to learn. Let's start with SEO. A website's SEO is perhaps one of...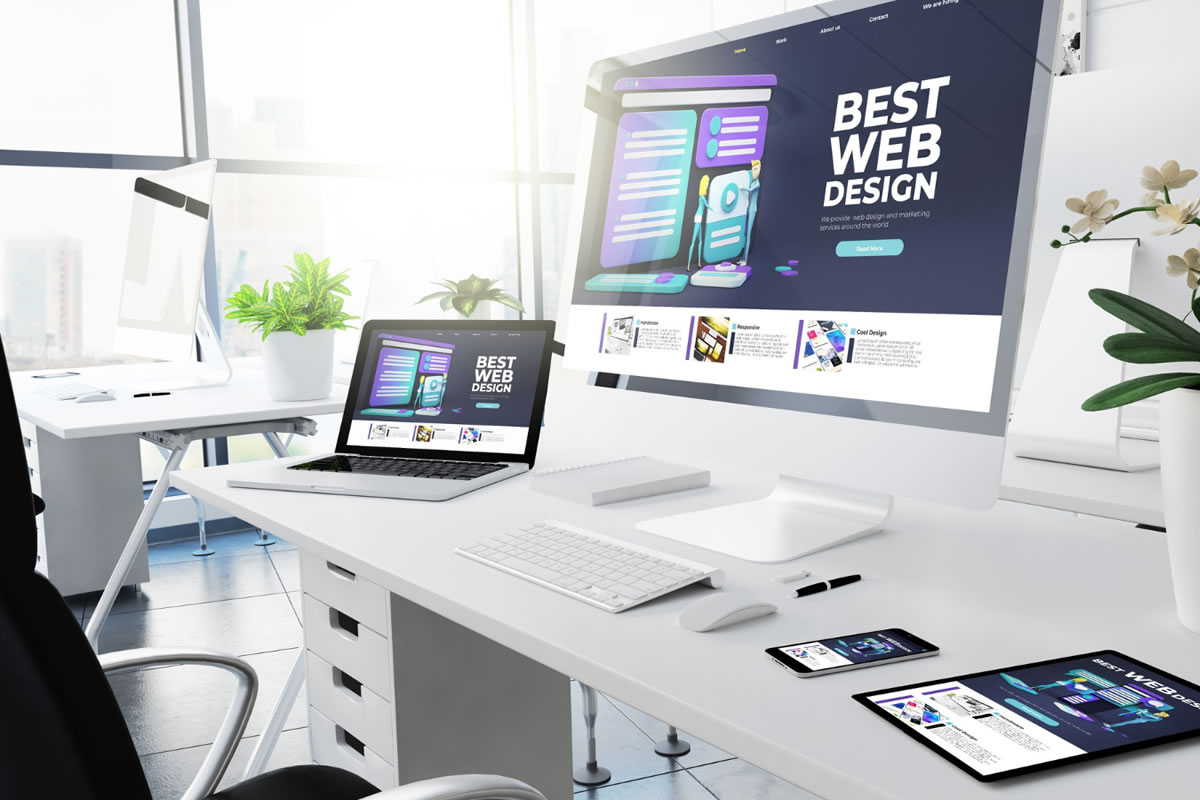 Every business plays a vital role in the modern economy, seeking to solve a problem while also adding value. Nowadays, websites for any goods or services are the current version of a company's first impression. In research done by the Missouri University of Science and Technology, it takes only 2.6 seconds for a person's eyes to focus on a specific piece of a webpage after it loads. That's why consumers can make split-second decisions on whether to stay on a site or go on to...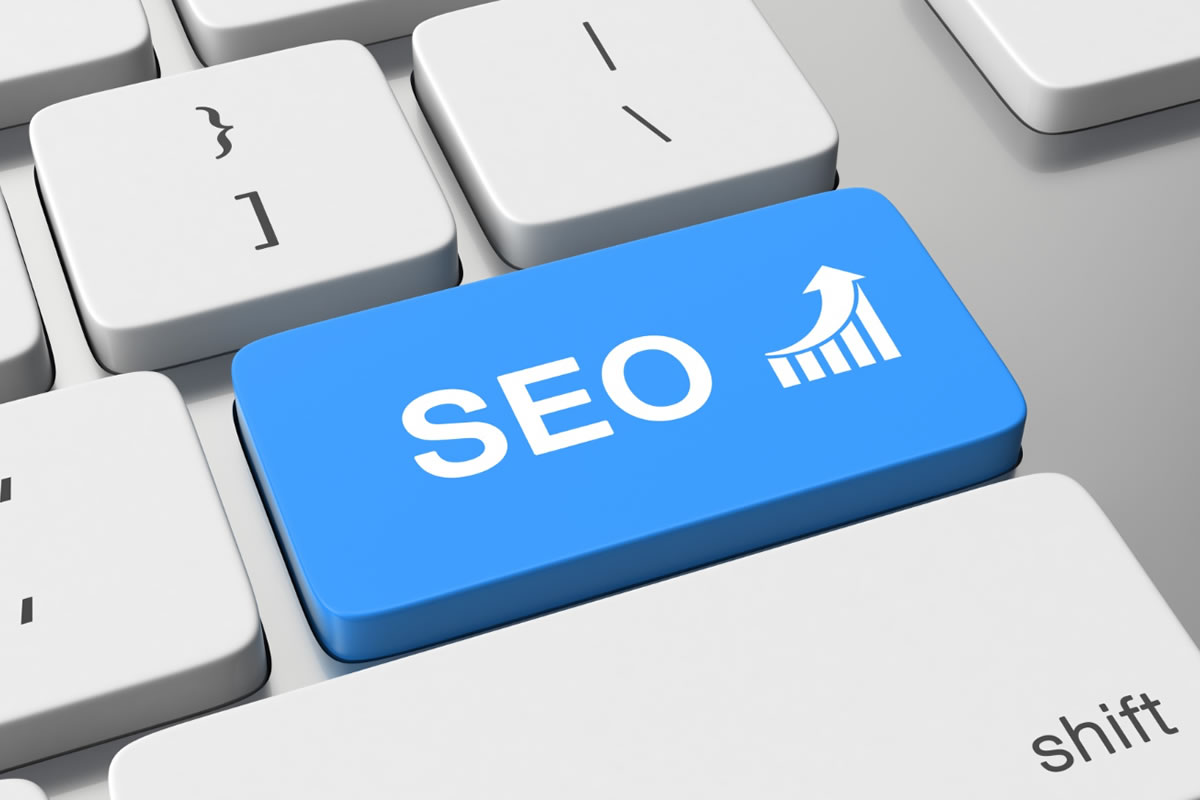 Are you trying to improve your online presence for your business? Do you need to invest more time and energy in designing your business website and developing your social media profiles? In today's day and age, a strong online presence is necessary for business growth and success. With the help of the professionals in web design in Orlando, you can gain more traction and have higher conversions to boost your business. These are a few of the online marketing...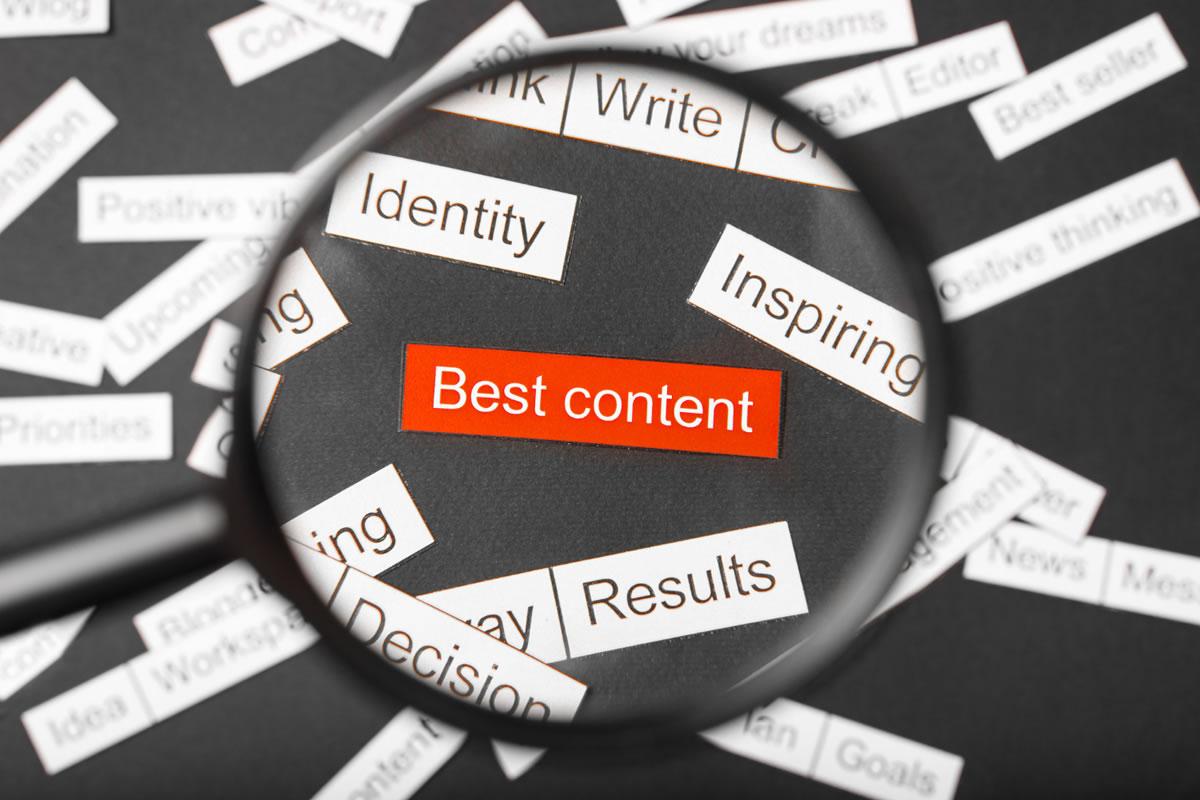 Are you struggling to gain traction on your social media profiles? Do you have a business website that gets hardly any visitors? Web development in Orlando, web design, and content marketing all work together to improve your online presence and visibility. When you dedicate your time to learning about how online marketing works and the benefits it can have on your business's success, you will start to see its positive effects on your revenue. These are a few thin...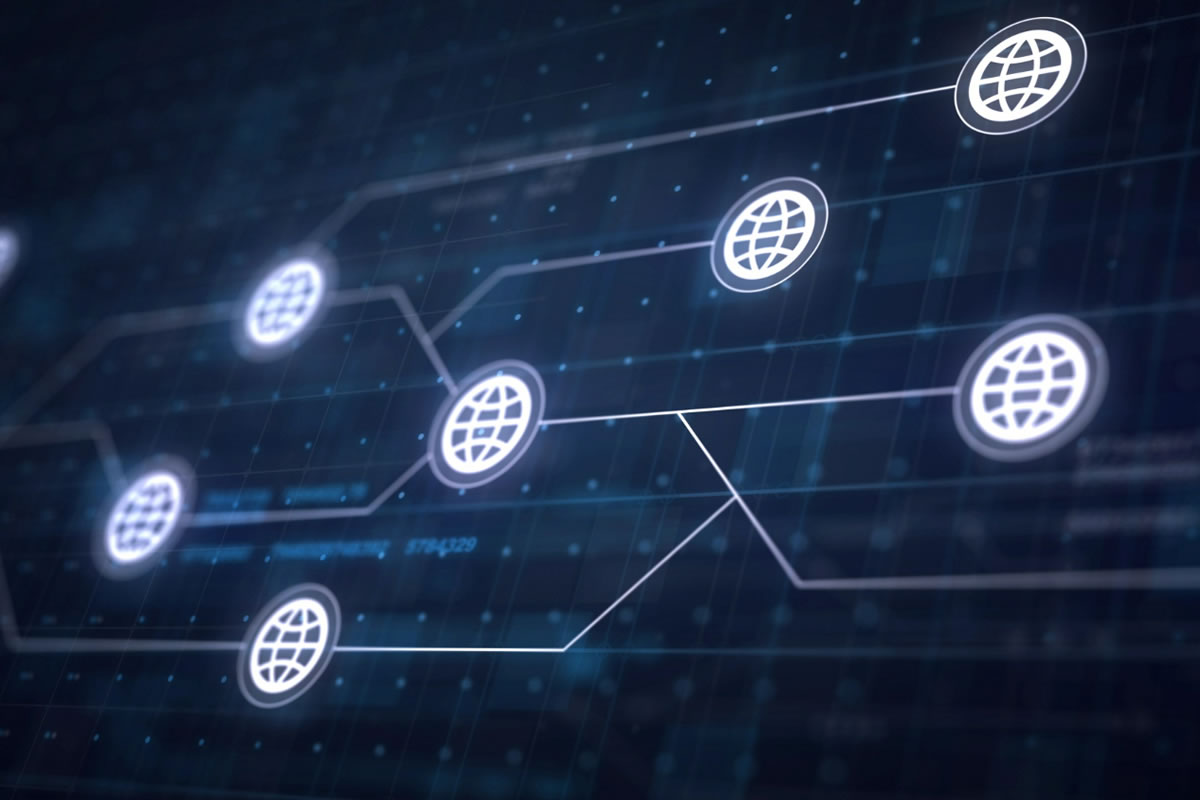 If you are sitting down to work on creating your business website, you are likely seeing the term SEO all over the internet. SEO, or search engine optimization, indicates the ability for search engines to locate and highlight your website when search queries are being done. The higher your SEO score, the higher you will rank when people search for your relevant topics and keywords. As a company that specializes in SEO and web development, we help many companies create websit...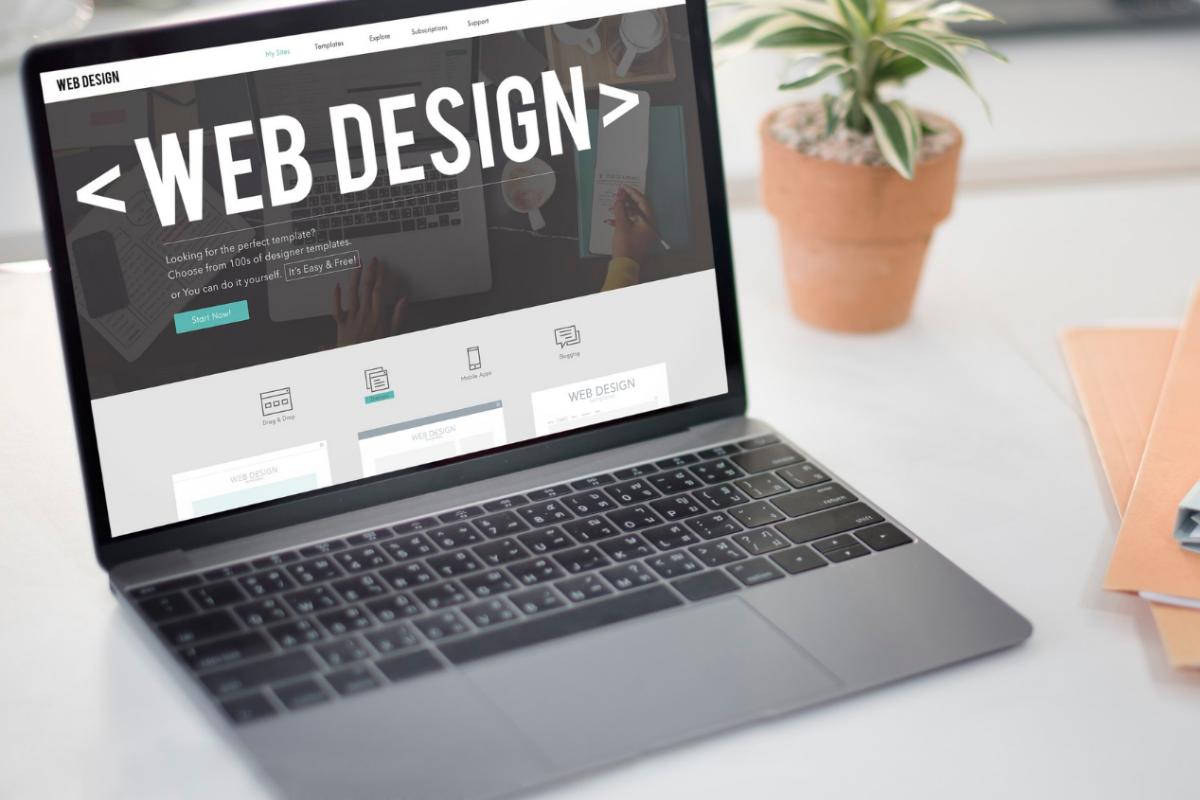 If you have a business, whether it is big or small, you need to have a website. It is an important way to reach out to your audience and bring in more conversions. These conversions will be seen not only online, but in physical locations as well. However, simply having a website isn't always enough. You need to have it optimized and design properly to gain the attention needed to put you on the map. There are a few tips from the professionals in web design in Orlando that can help y...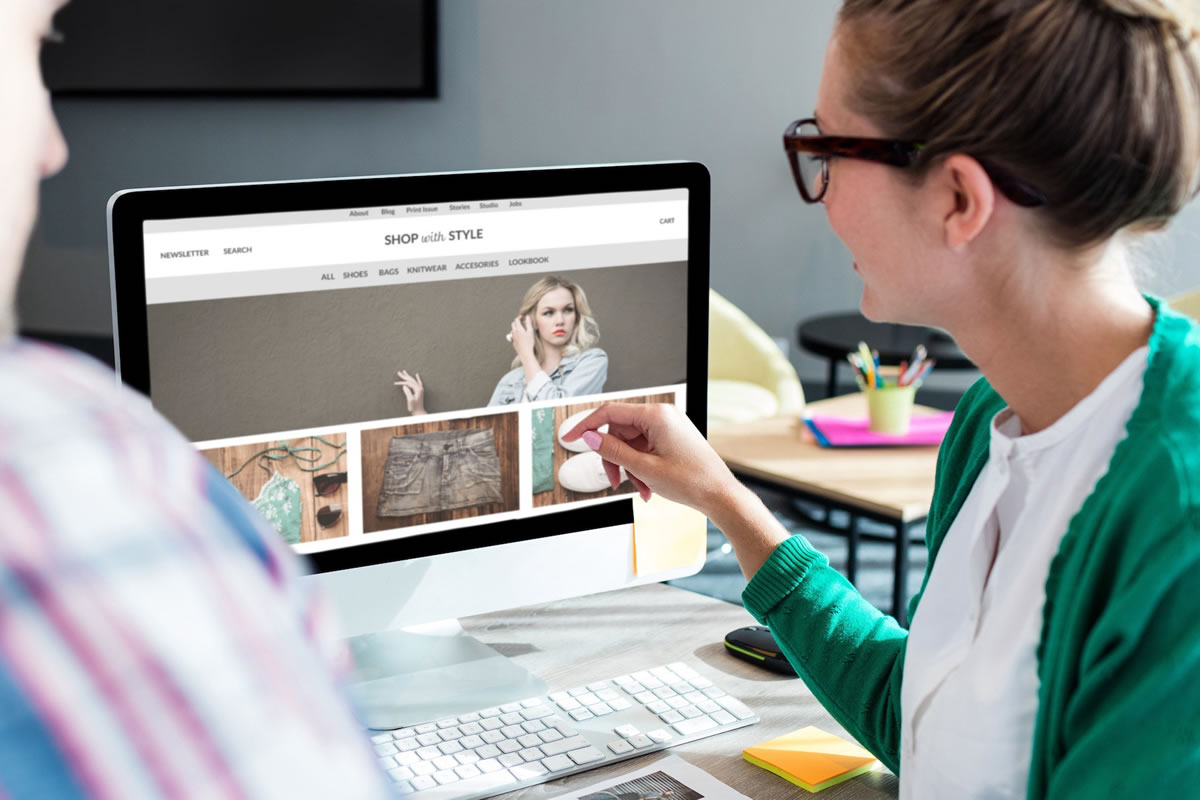 Developing and keeping up with your small business website is no easy feat. It requires technical skills, creativity, writing skills, and an awareness of your marketing strategies. Understanding all of these aspects is essential in creating a business website that has everything to make it successful. When it comes to web design in Orlando, you need to consider the overall appearance and structure of your website. There are a few reasons why the design of your website ...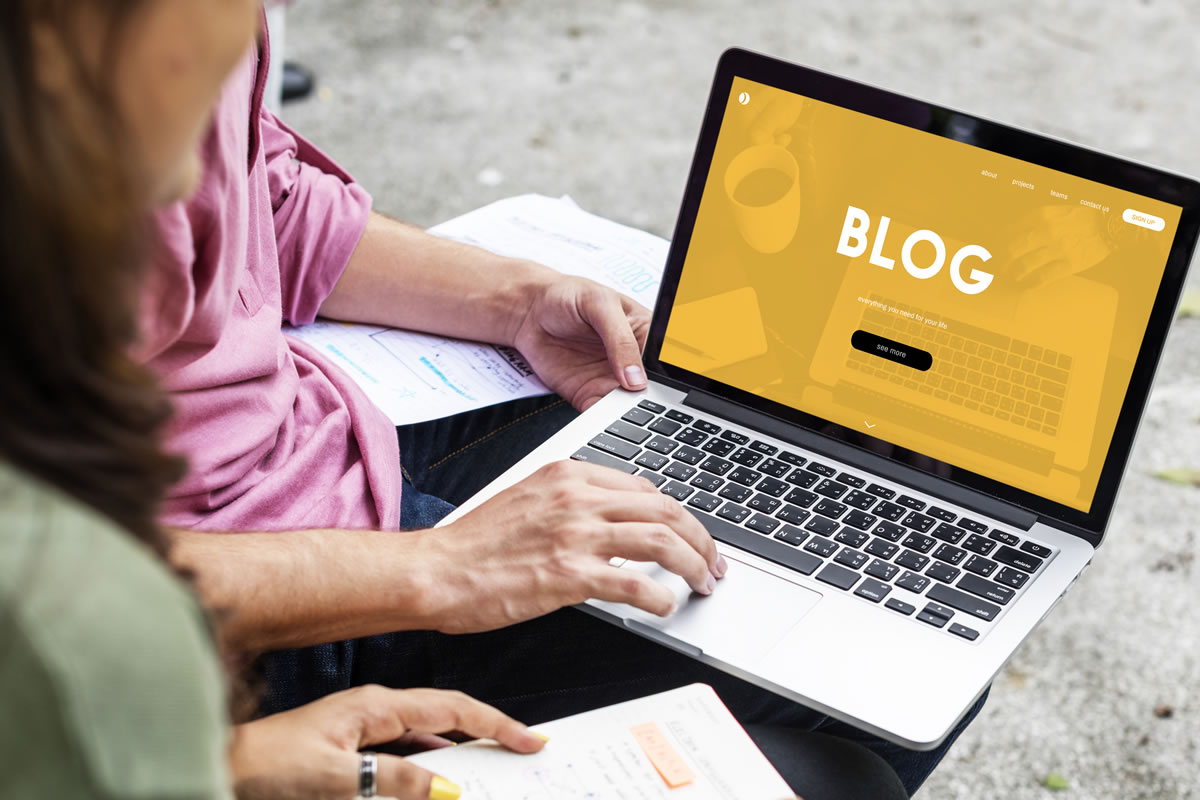 Are you looking for ways to connect with your target audience online? Do you want to stay relevant and engaging online? Web marketing is essential in today's world, as people expect business information to be at their fingertips. For this reason, many companies have expanded their online presence to websites, forums, social media, and blogs. As a company that specializes in SEO in Orlando, we help many small businesses with their websites and blogs so that they c...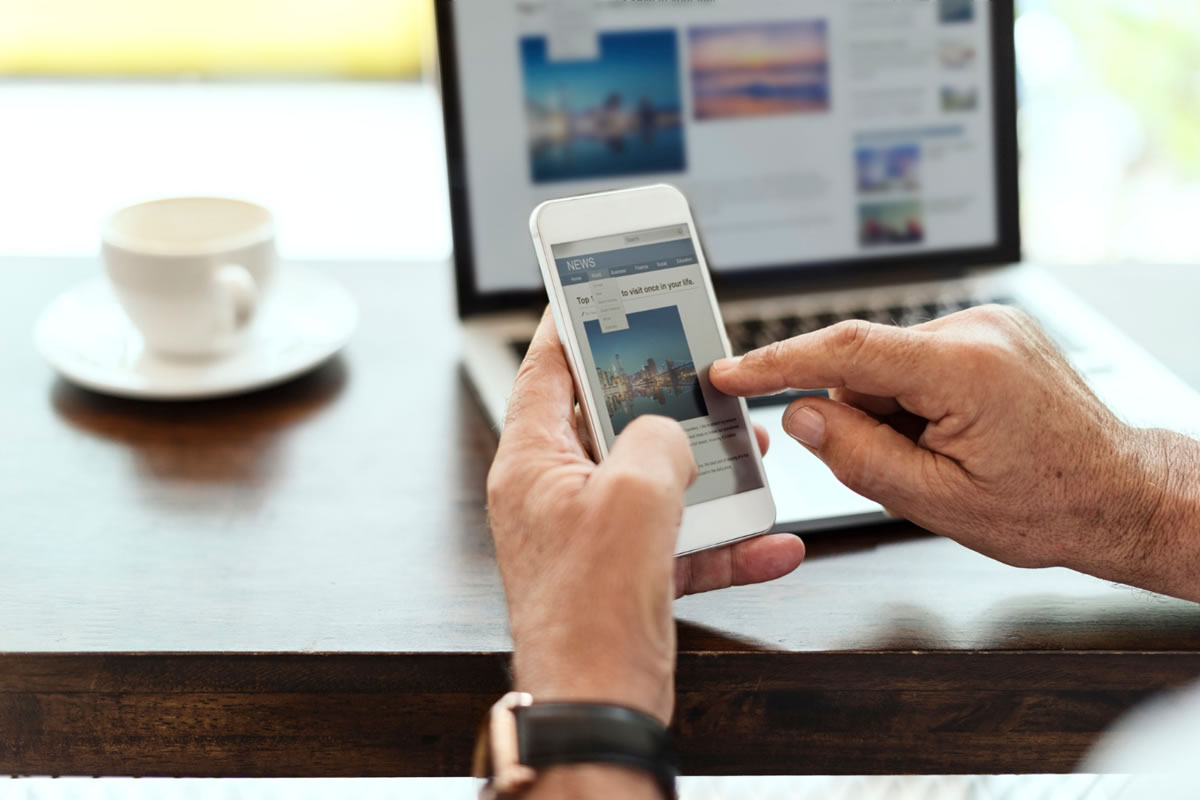 Are you stuck trying to figure out how to make your website mobile-responsive? Do you want to attract customers that primarily use their mobile devices and smartphones to browse the internet? Consider the Use of the Thumb When your customers are using their smartphones to browse your website, they are not using a mouse like they are when using a traditional computer or laptop. Instead, they are using their thumb. You need to consider this when ad...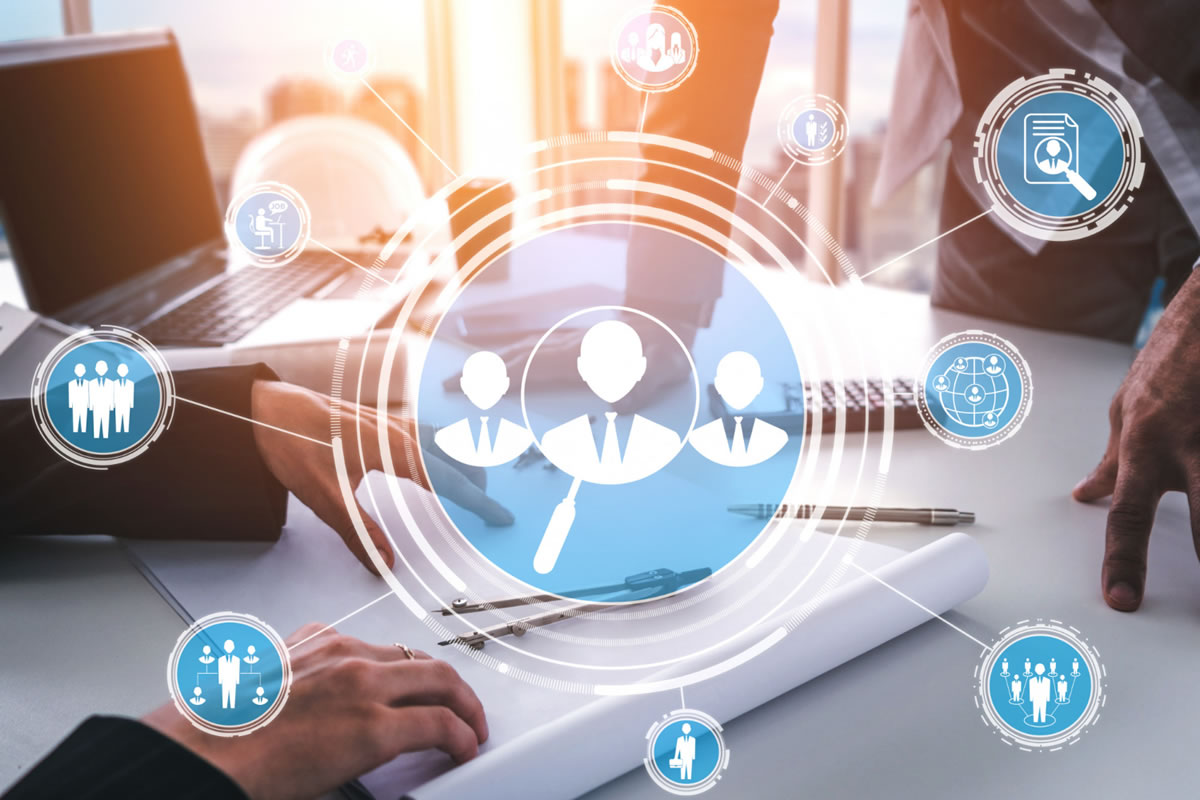 Are you looking to make sure that you are serving your target audience with your business website? Do you want to continue to provide the right information to your intended audience with your online content? Once you have invested countless hours and money into your business website, you will want to ensure that you are tailoring your content to the right crowd. Targeting your audience is essential for focusing your sales and your overall marketing efforts, which is critical...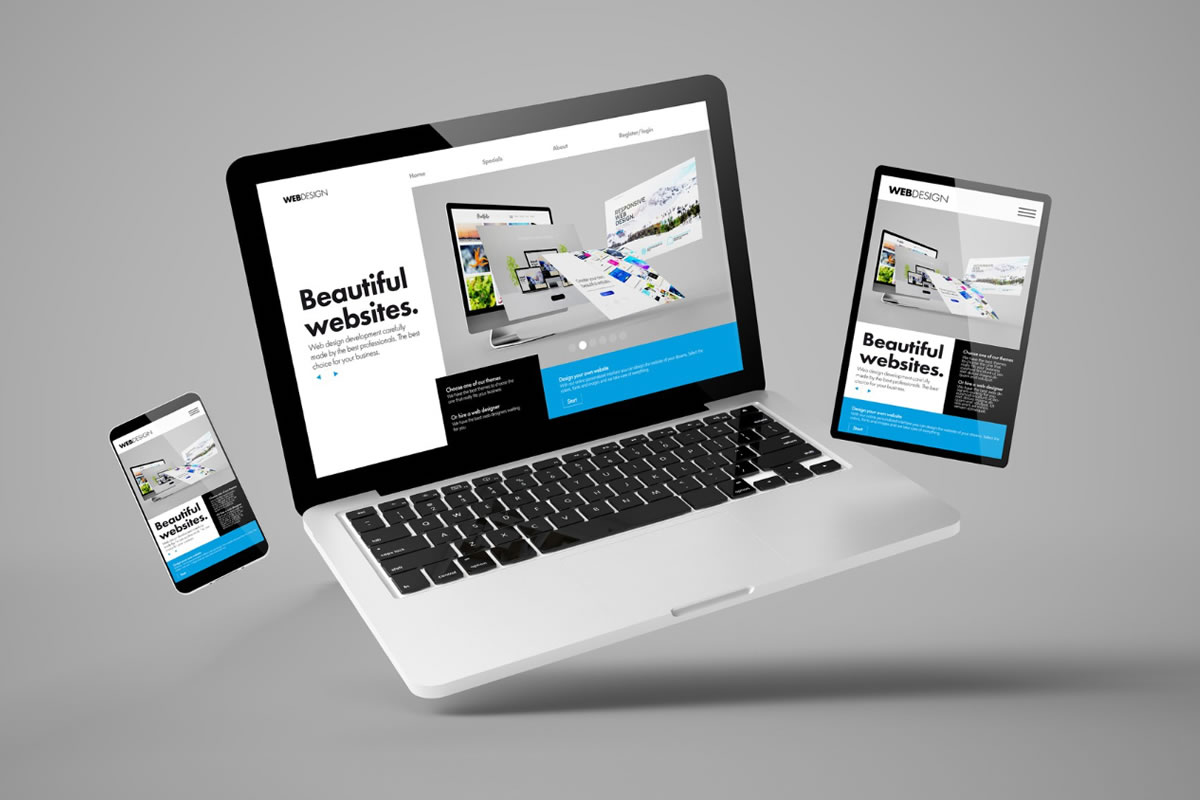 Are you looking to enhance your website for your small business? Do you have a difficult time making the right decisions on the look of your website or knowing how to drive traffic to your site? Web design in Orlando is one of the most significant factors in a site's success, determining a company's credibility. As a result, it has an impact on sales conversions, bounce rate, and other metrics. An effective website that is easy to navigate, appealing to the eye, and...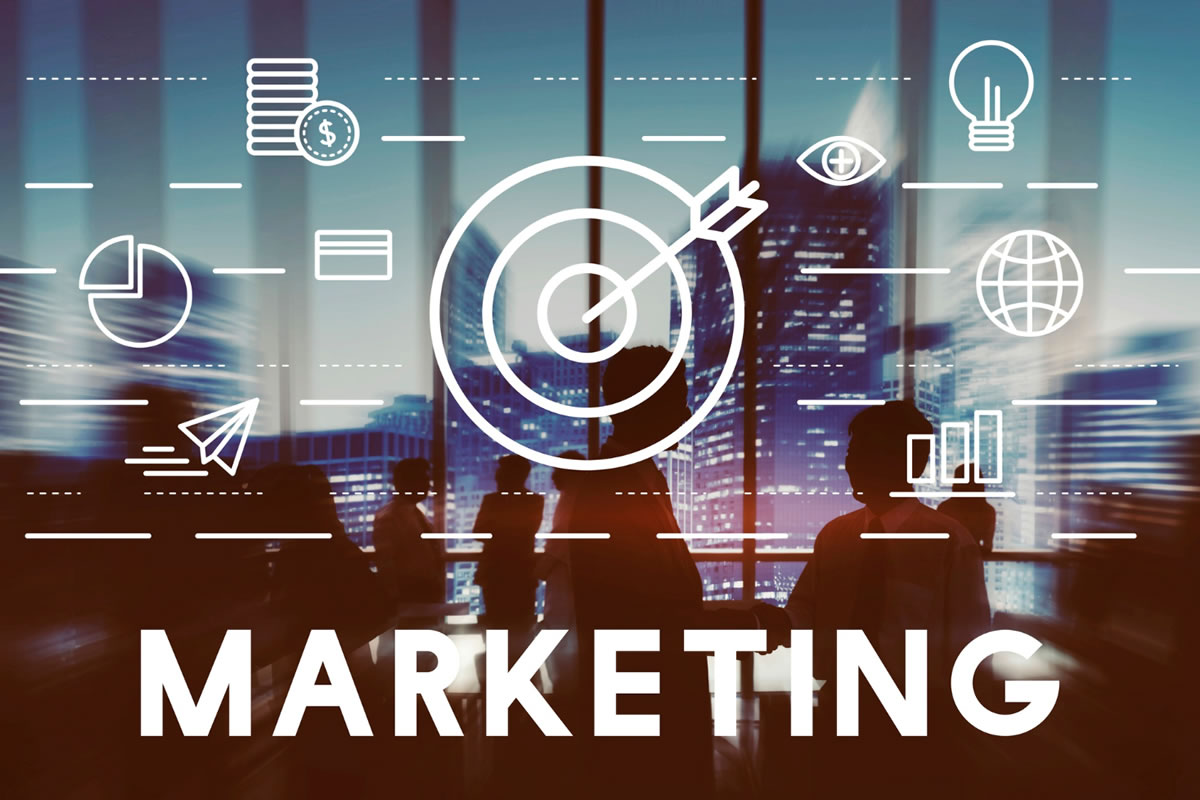 Are you looking to increase your online presence with the right marketing strategies? Do you have trouble figuring out how to improve your SEO score, design your website, or create brand awareness online? By working to improve your online presence, you can implement the right marketing strategies that can take your small business to the next level. From ranking higher on search engine queries to attracting customers to your beautiful new brand, there are many marketing strat...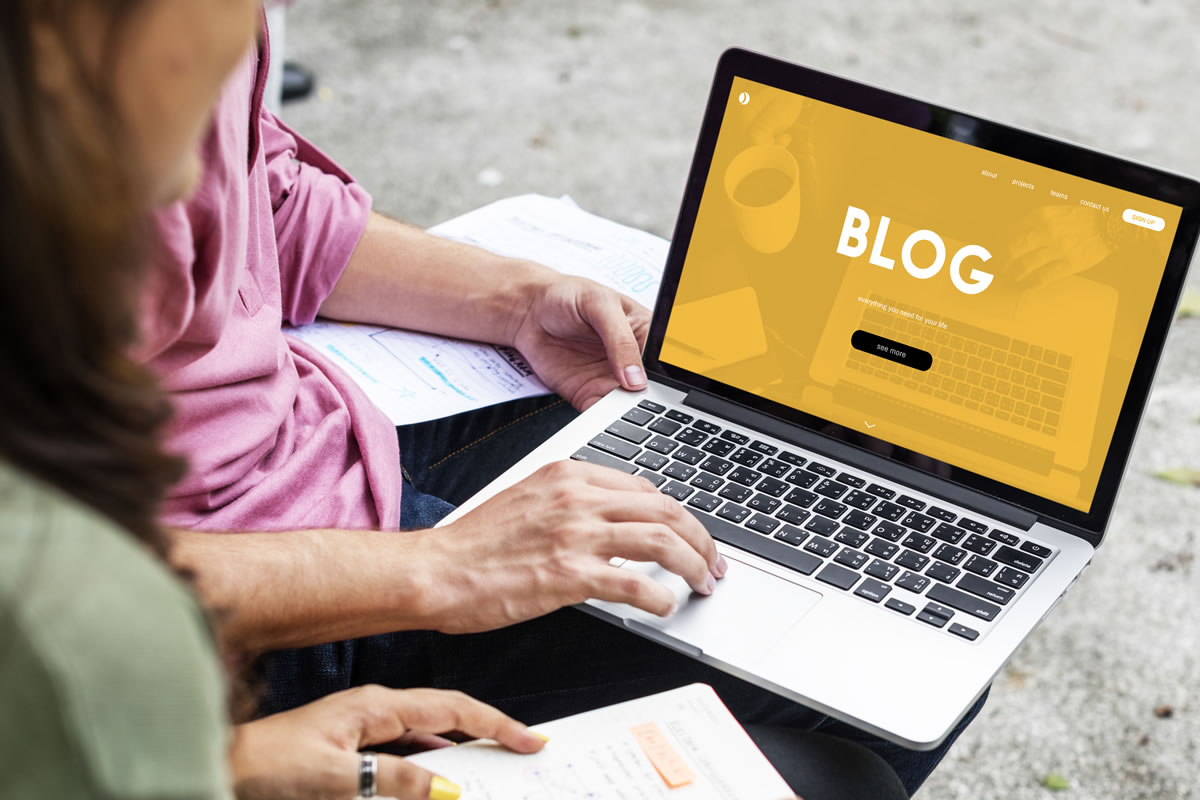 Are you looking to update your website this year? Do you want to keep your website attractive, trendy, and relevant to your target audience? Everyone who has a business website should strive to make adjustments and updates on a routine basis. When you perform these updates, you should take into account some of the new trends in web development in Orlando. By understanding the trends that are working for digital marketing, you will be able to boost your website and draw...
Are you wondering what to prioritize when it comes time to develop your business website? Do you find yourself confused over the terms SEO, backlinks, meta data, and mobile responsive? The more you understand about the process of web development in Orlando, the more successful you will be in integrating the right trends for growth. There are a few facts that you should familiarize yourself with to better understand the process of web development. The first impress...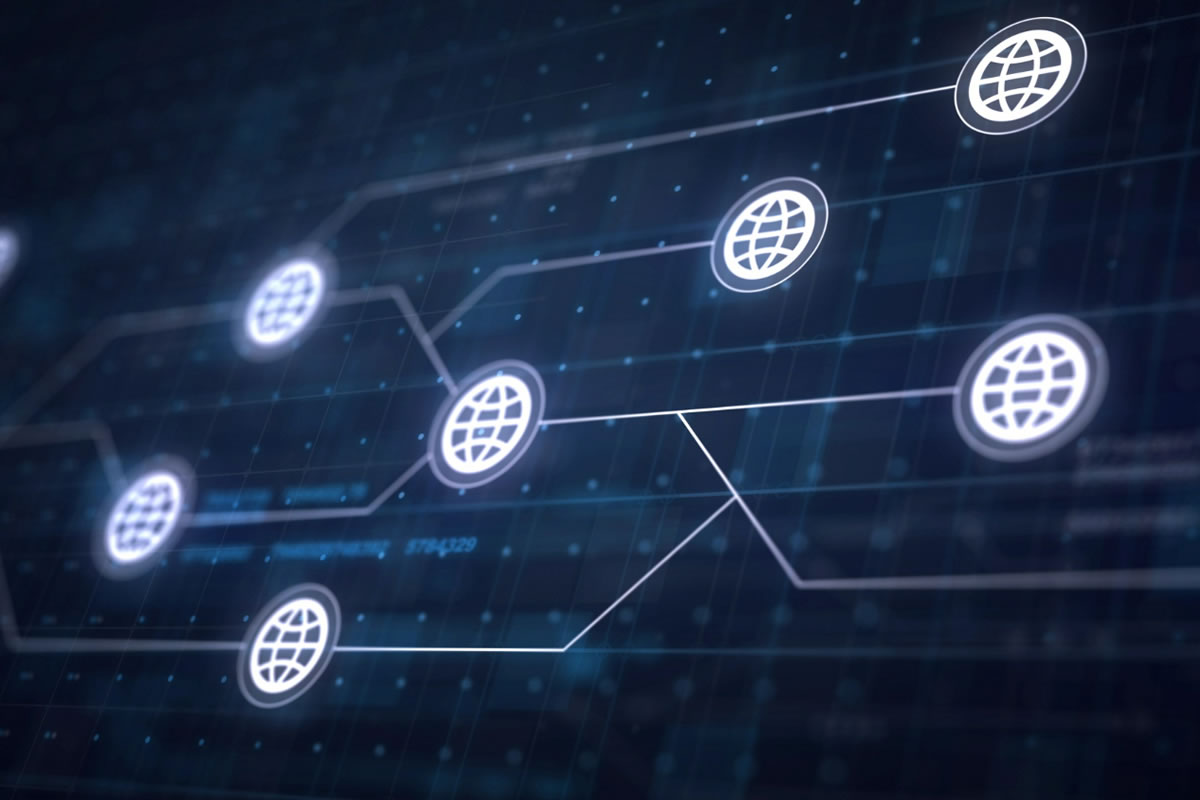 Are you confused on where to start when it comes to drawing traffic to your business website? Do you find yourself wondering why no one is visiting your site? Lower analytics for your business website can indicate that you need to do a little work to draw traffic towards your site and bring people to your business yourself. Once you invest the time in web design in Orlando, you may find yourself wondering what to do next. Driving traffic to your site is the next step t...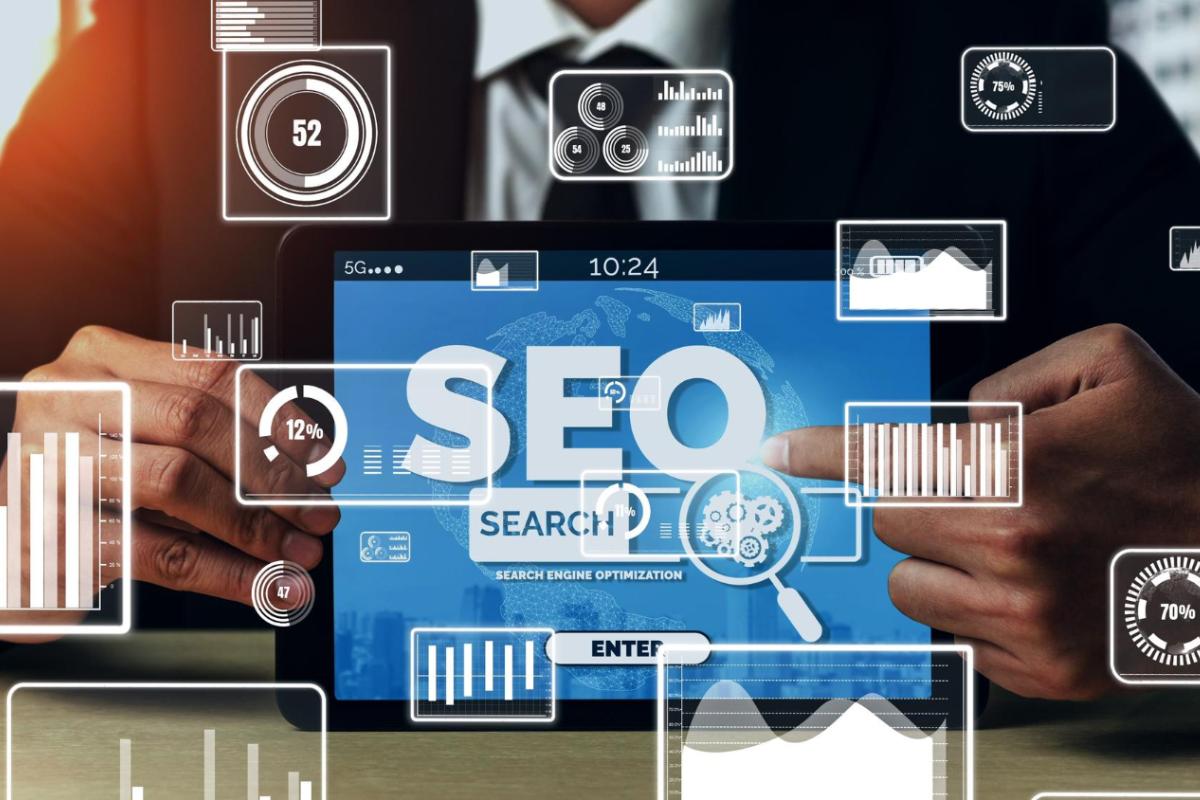 There are many changes in the search engine optimization world and numerous tips available out there, but some fundamental principles remain constant. For example, choosing the correct keywords is a critical component of the puzzle. Keywords give information about the users and what they're struggling with, not just the SEO juice. There are also many other tips and tricks you will want to follow so that people can locate your website more frequently. People use search ...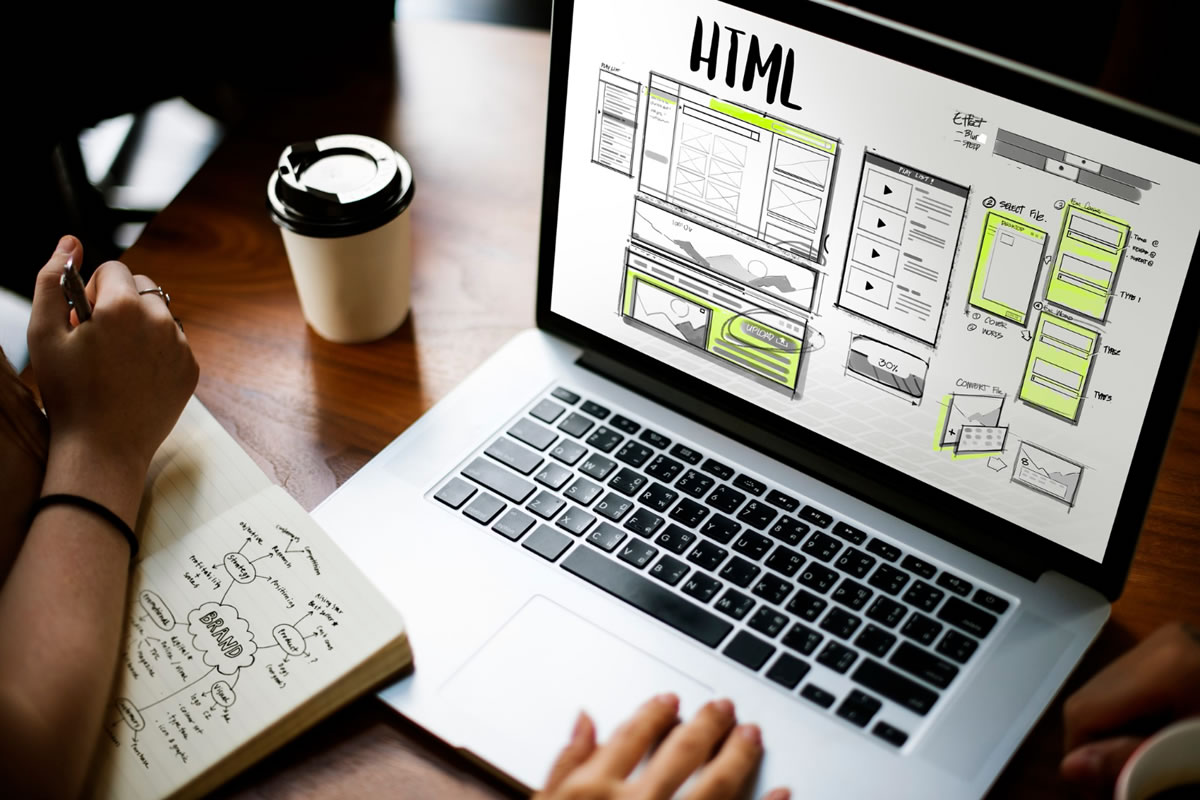 Are you a beginner that wants to save money by creating your own business website? Do you want to launch a website for your small business but have no clue where to start? Web design isn't a simple process, and it is also constantly changing, which can deter many beginners from even considering taking on this task. However, if you are determined and willing to learn, you will be able to create your own business website with the right assistance. There are a few imp...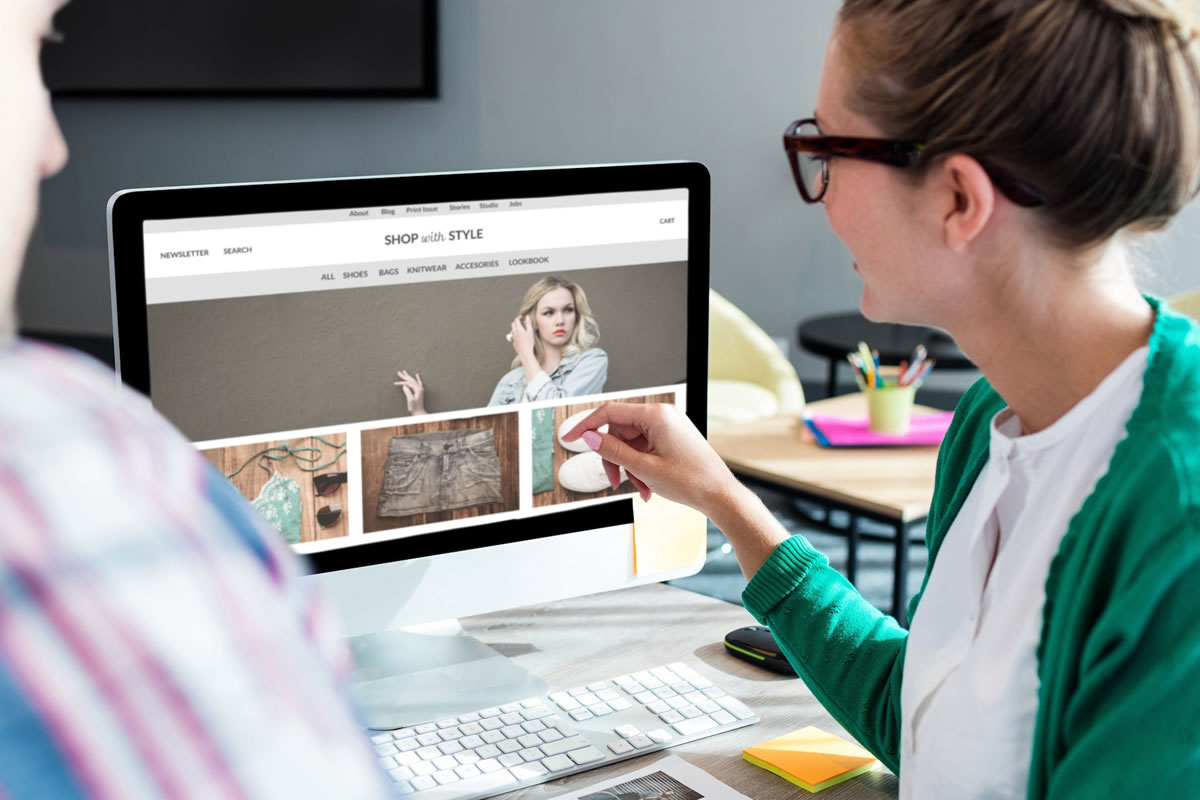 Are you looking to outsource your digital marketing needs? Do you want to increase your online presence to boost your small business? Whether you are in need of a faster website or you want to fully utilize all the SEO tricks in the book, you may find yourself turning to one of the top SEO companies in Orlando to work on your website. Web designers have the professional expertise and knowledge to create, design, and update your business content and implement the right strate...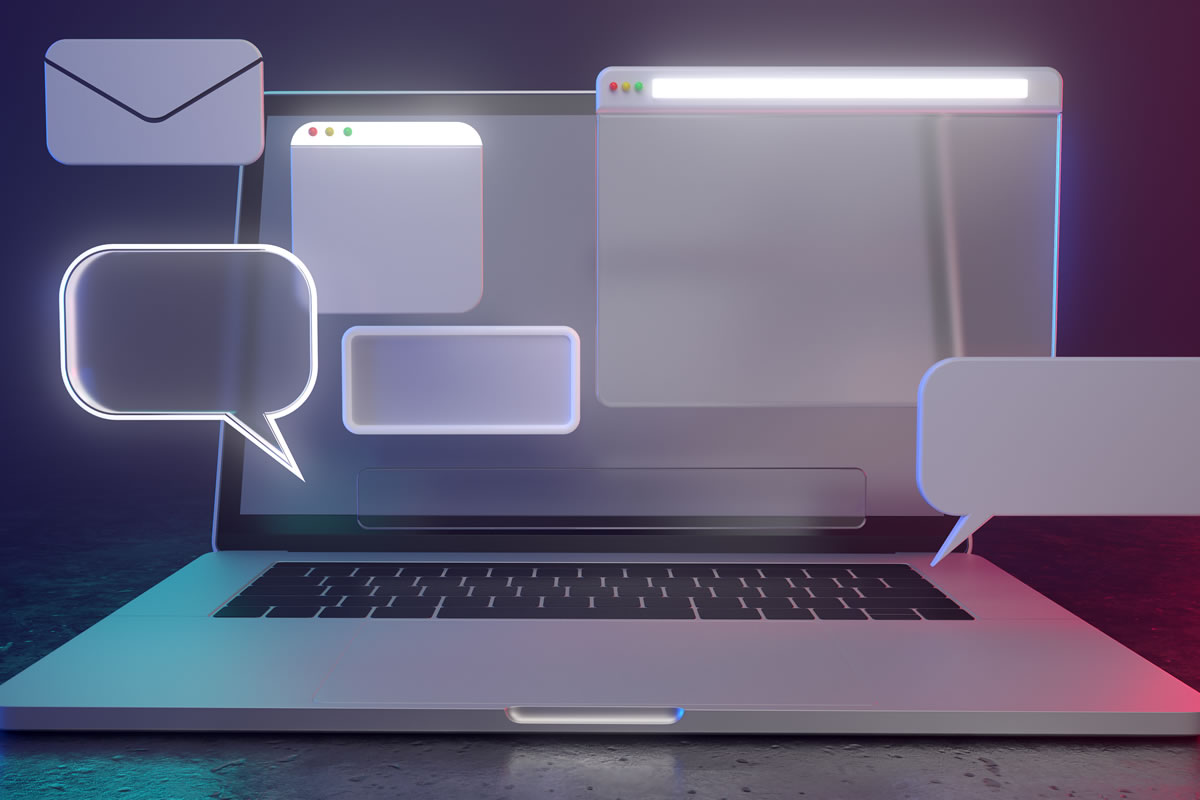 Do you notice that people are leaving your website before they convert into your customer? Are you having trouble driving traffic to your site? Do you want to know how you can keep visitors on your site for longer? Web design in Orlando can be a tricky business, as there are many elements that work behind the scenes to develop, create, and optimize your site for easy searchability. When you struggle with your website, you may notice that your bounce rates are high, you...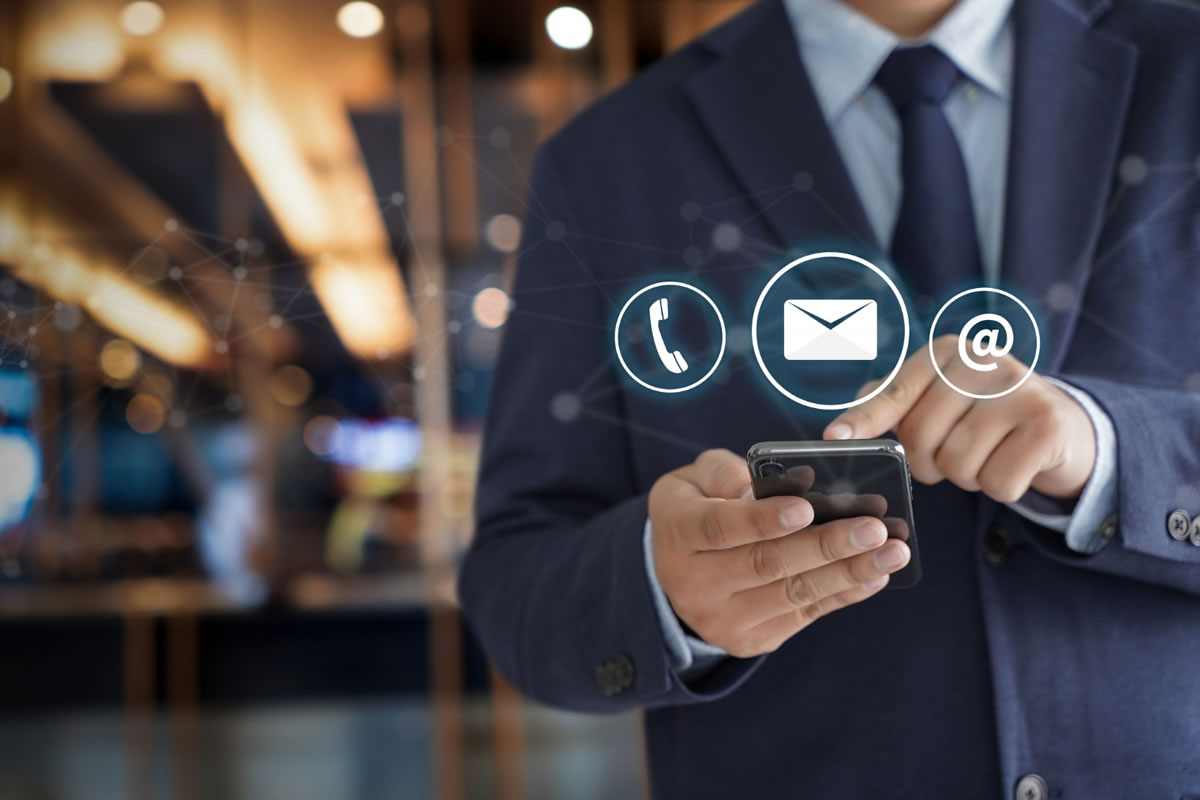 Are you confused about where to start with your digital marketing for your small business? Do words like backlinks and SEO leave you feeling overwhelmed? In this day and age, it is essential to have a presence on the internet. People will be looking on their computers, devices, and smartphones for a business they can trust, and without being on there, you won't even stand a chance against your competitors that are. As professionals that work in web development in O...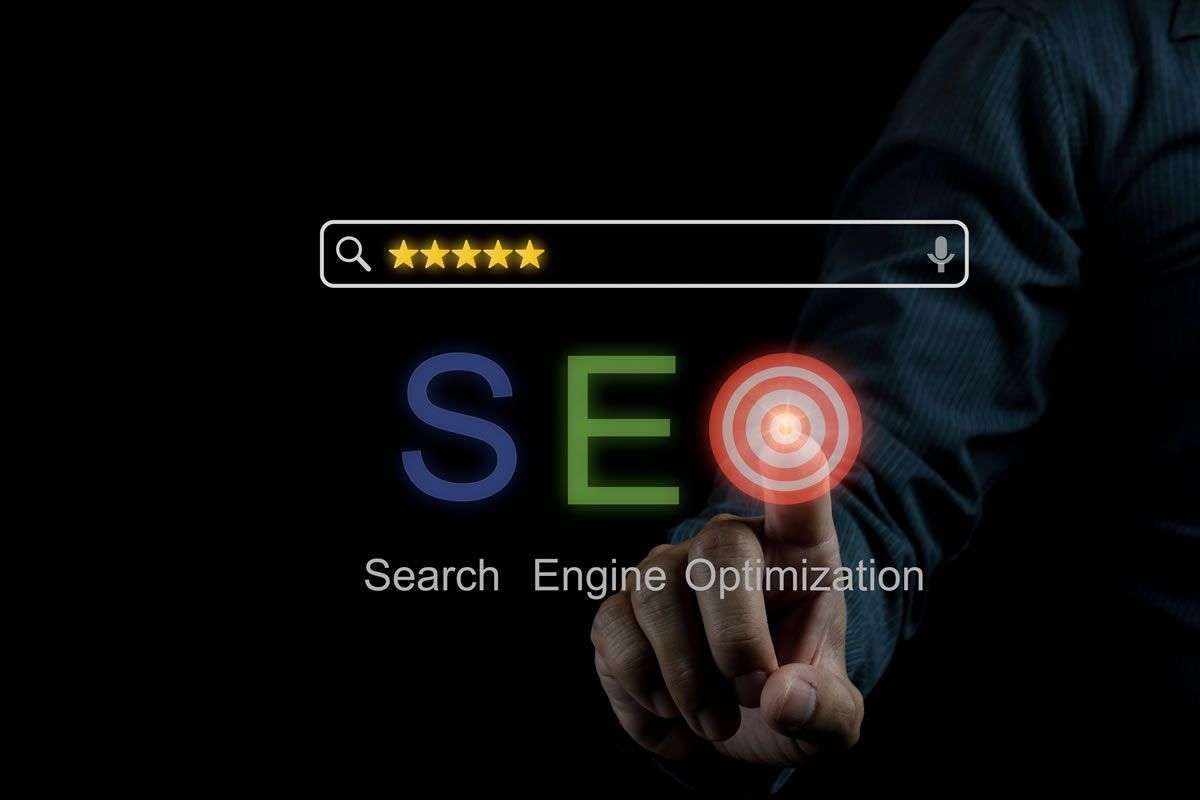 Have you recently started to create your business website only to realize that you have no idea how to improve your SEO? When you find yourself completely lost over how to build your website from the ground up, you will likely turn to the internet to learn anything and everything about web development, SEO, and web design. SEO, which stands for Search Engine Optimization, is essential in driving organic traffic to your website from search engines like Google. When you have a...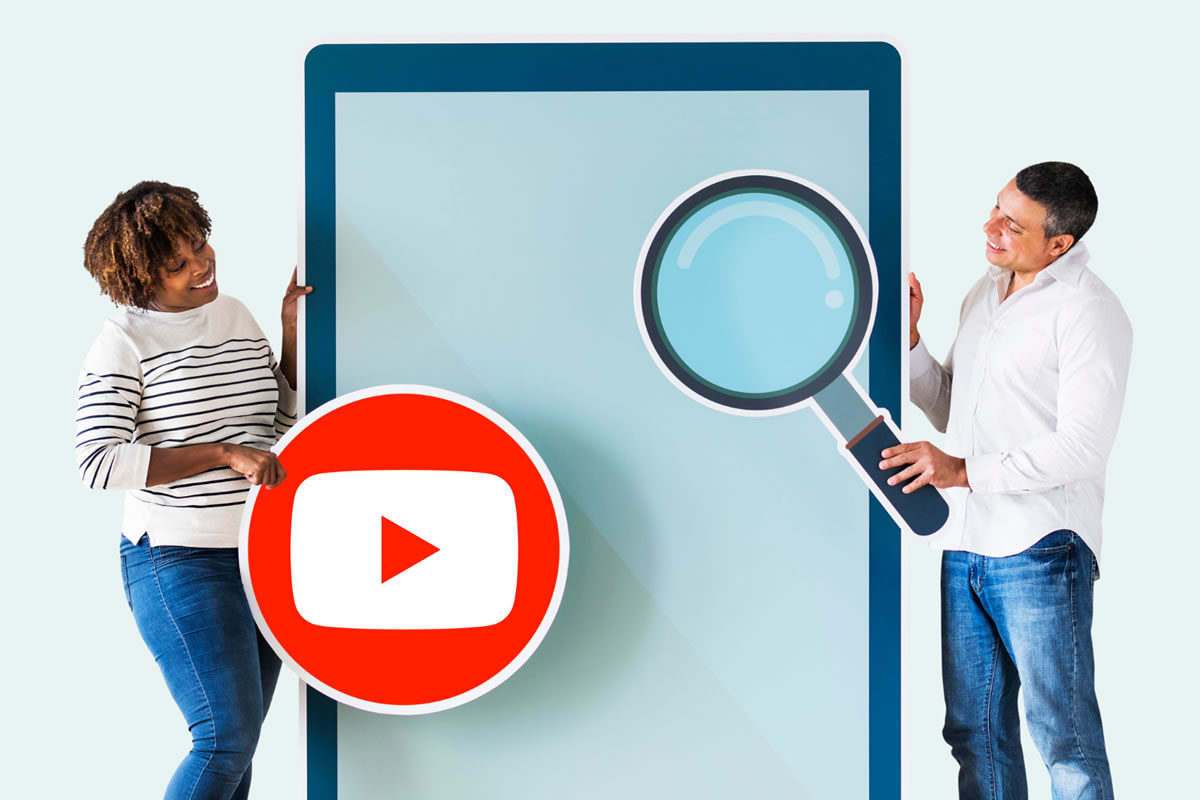 Do you want to reach more customers online? Are you looking to make a statement with your digital marketing efforts this year? Because of the overwhelming use of the internet in 2020 with the lack of in-person business and social gatherings, there has been a rise in many new internet trends. Many of these trends have infiltrated digital marketing, making their way into the promotional materials of businesses selling products or advertising their services. As a company ...
Are you looking to boost your online presence to gain some traffic on your website? Do you need to increase your SEO but have no idea where to start? When you work with a company that specializes in web marketing in Orlando, you can trust that the experts in marketing, SEO, design, content creation, graphic design, and website development will take care of all your needs. Web marketing is essential for business promotion in 2021, as many people get their information in the p...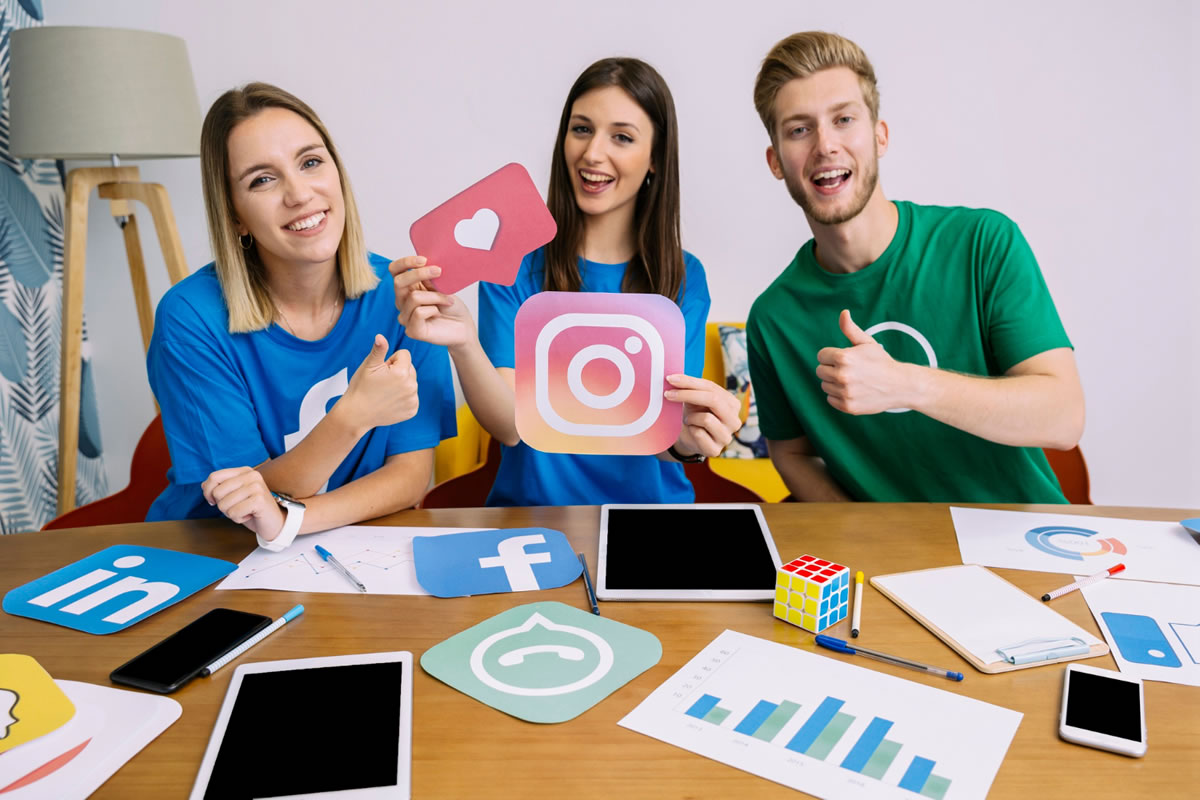 Are you looking to increase your marketing efforts for your small business this year? Do terms like SEO make you confused or overwhelmed? As you research the right marketing tactics that will grow your business, you may become bogged down by all the technicalities you need to learn to do so. Unless you have a large marketing team on your staff, which most small businesses don't, you'll want to trust companies that offer professional web development in Orlando to help...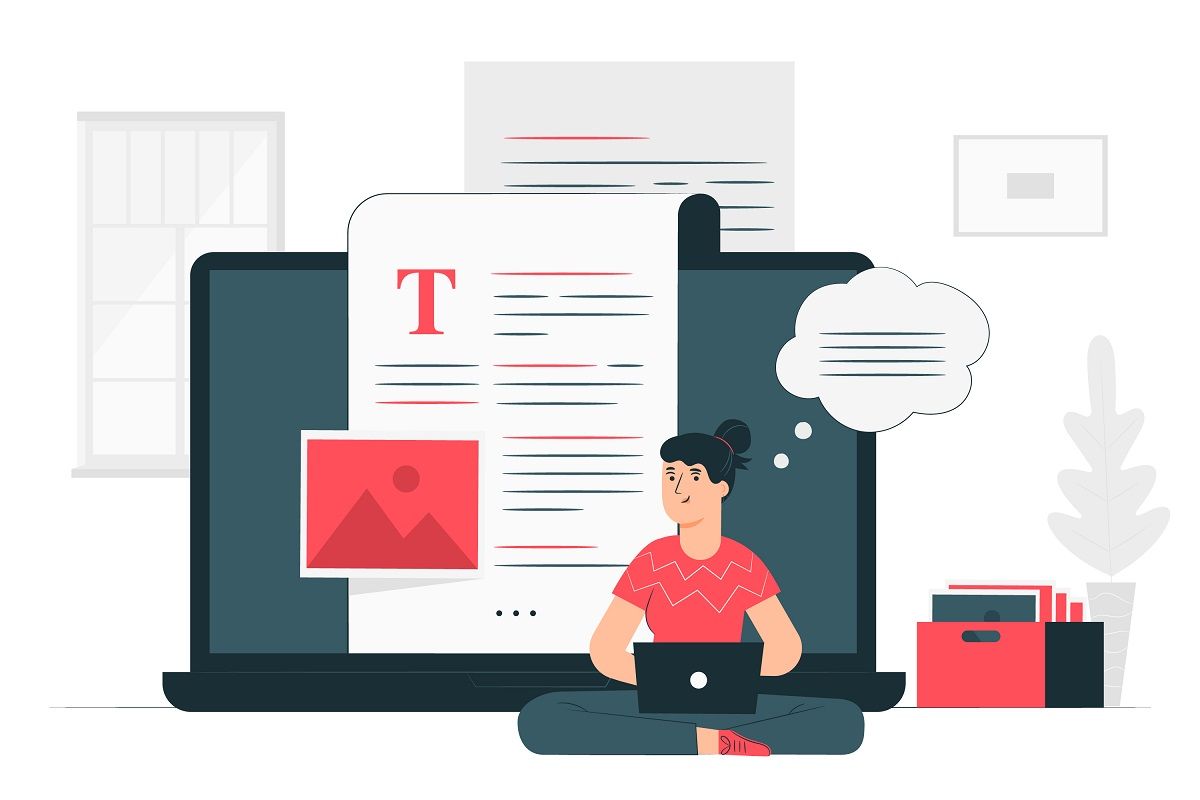 Are you wondering what it takes to create an engaging website that keeps users interested? Do you have a beautiful website design but struggle when it comes to the writing? Copywriting and content are just as important as the design elements for your business website. The content should be written to inform your audience about your mission, products, and services, but it should also be high-quality, engaging, and concise. This doesn't even mention the awareness to ...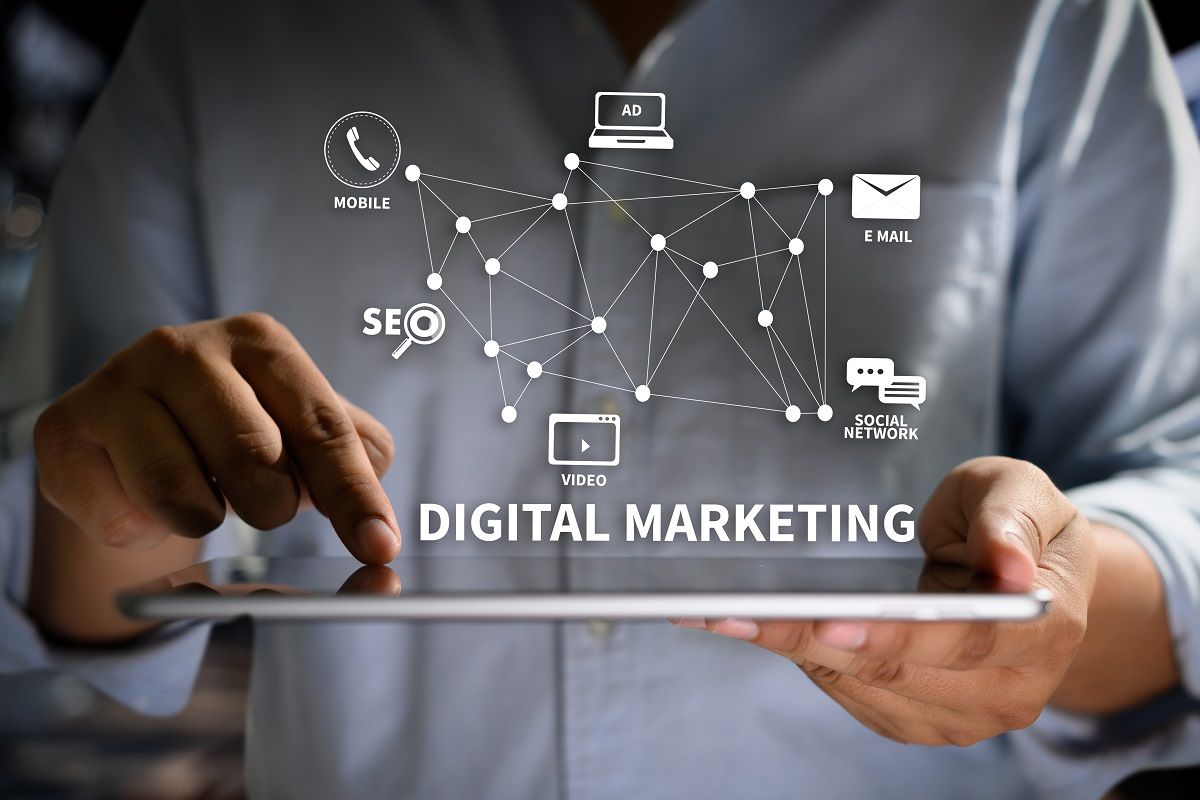 Are you looking for new ways to attract customers to your small business? Are you tired of the same old print advertising methods? In 2021, it seems like everyone is using the internet to communicate, listen, learn, and engage with others. This is one of the main reasons why web marketing is critical for business success, especially in 2021. With the accessibility and convenience that the internet offers, many businesses have increased their efforts to market their bus...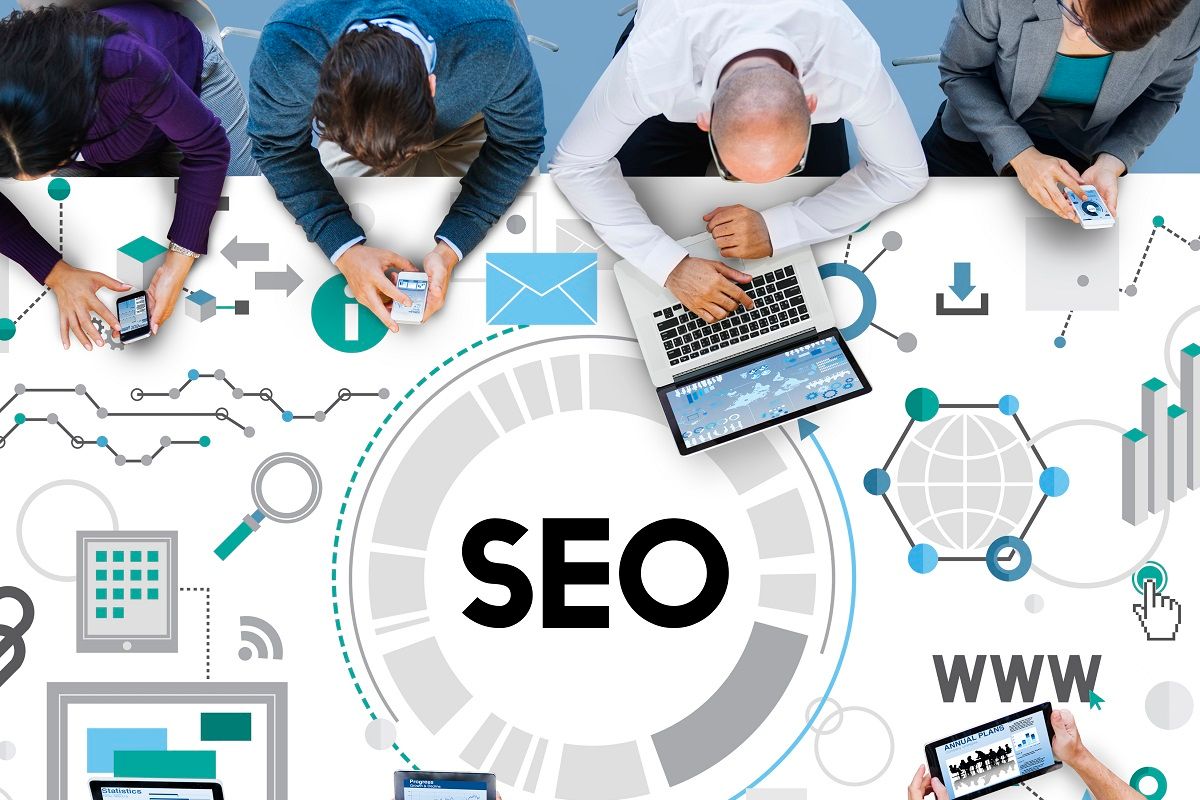 Do you have a small business website that has a low conversion rate? Do you struggle with driving traffic to your site? Are you looking to increase your digital marketing presence to make sure that potential customers can locate you in a search? When you have a web marketing company that specializes in SEO strategies, you will be partnering with a company that can optimize your website without losing the overall user-friendly experience. As one of the top SEO companies...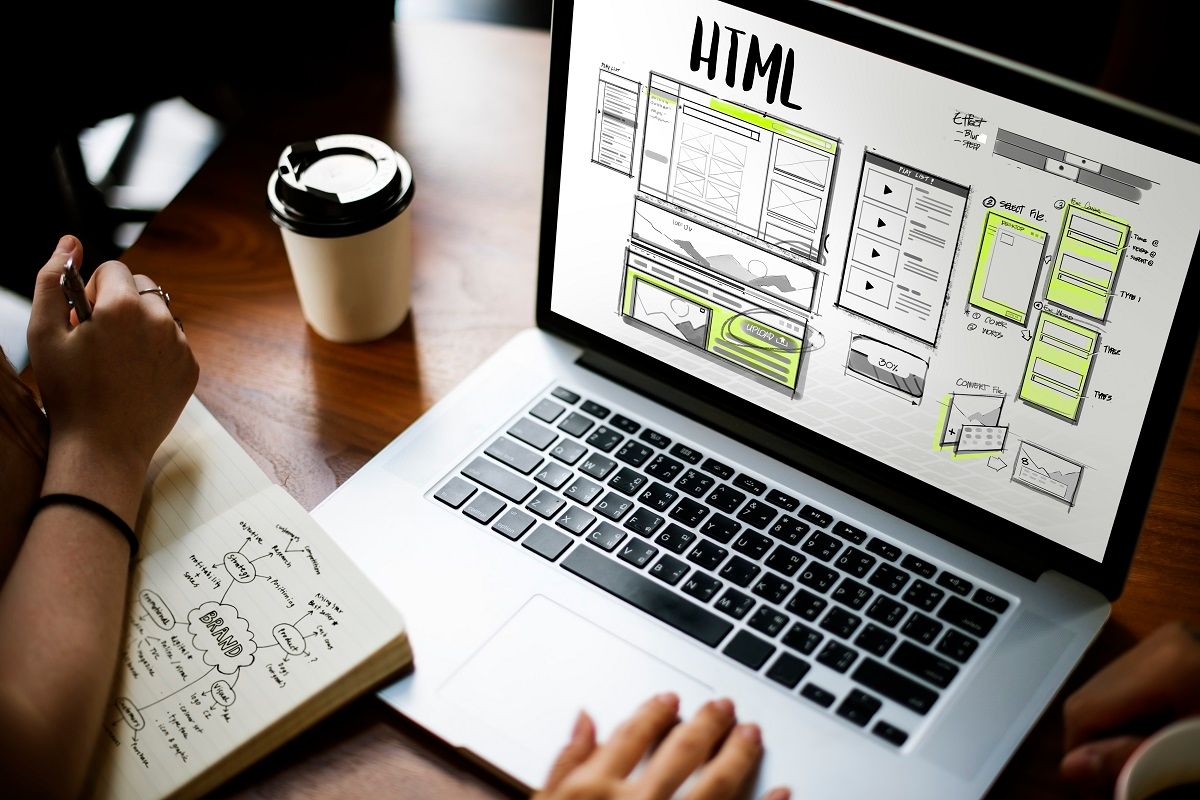 Are you looking to hire support for your business website? Do you need help creating intriguing, engaging, and informative content on your website to draw in more customers? Are you looking to improve your web marketing efforts this year? With the constantly evolving internet trends, you will want to make sure that your business website stays up-to-date and engages your visitors so that you can convert them into lifelong customers. As a company in web design in Orlando...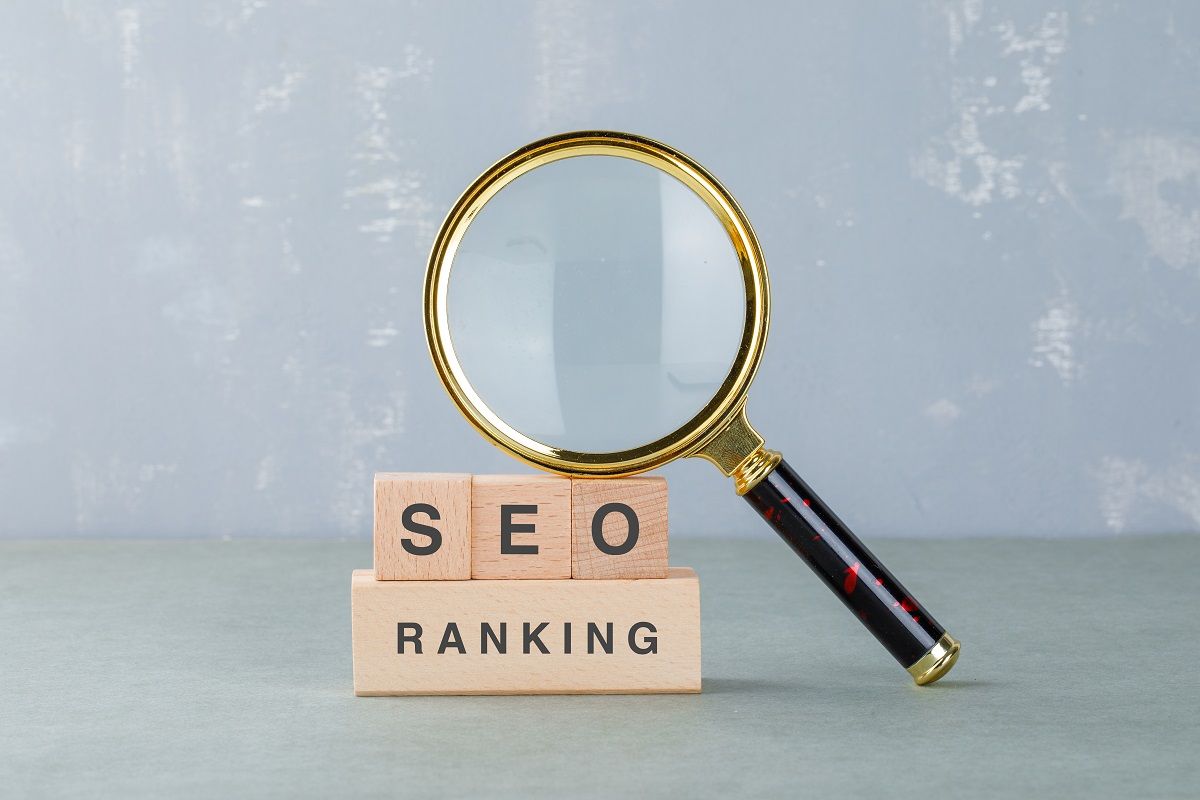 Are you looking to improve your website to gain more customers? Do you want to build your website so that it can be easily found on search engines like Google? When you are looking to increase your online presence, you want to consider all the aspects of your website that make you searchable. As you work on improving your website, you will likely notice more people spending time on your website, which can lead to more customer conversions. This is a great way to grow y...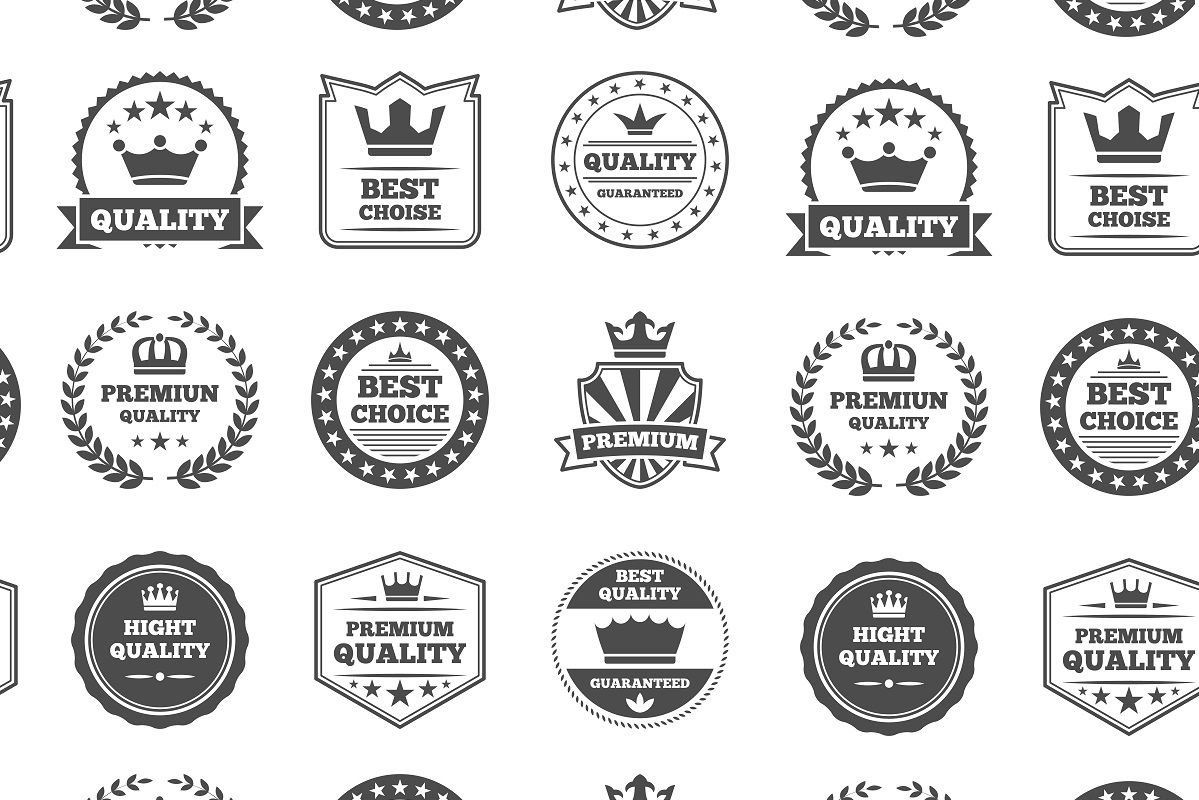 Are you looking to hire web design services to boost your business's online presence? Are you looking to increase or improve your web marketing strategies? With the effects of the COVID-19 pandemic, many companies have been looking to improve their web presence and make it easier for their customers to create relationships with them despite all the distance. This time is a great opportunity to work on improving your online customer service, content, and overall web desig...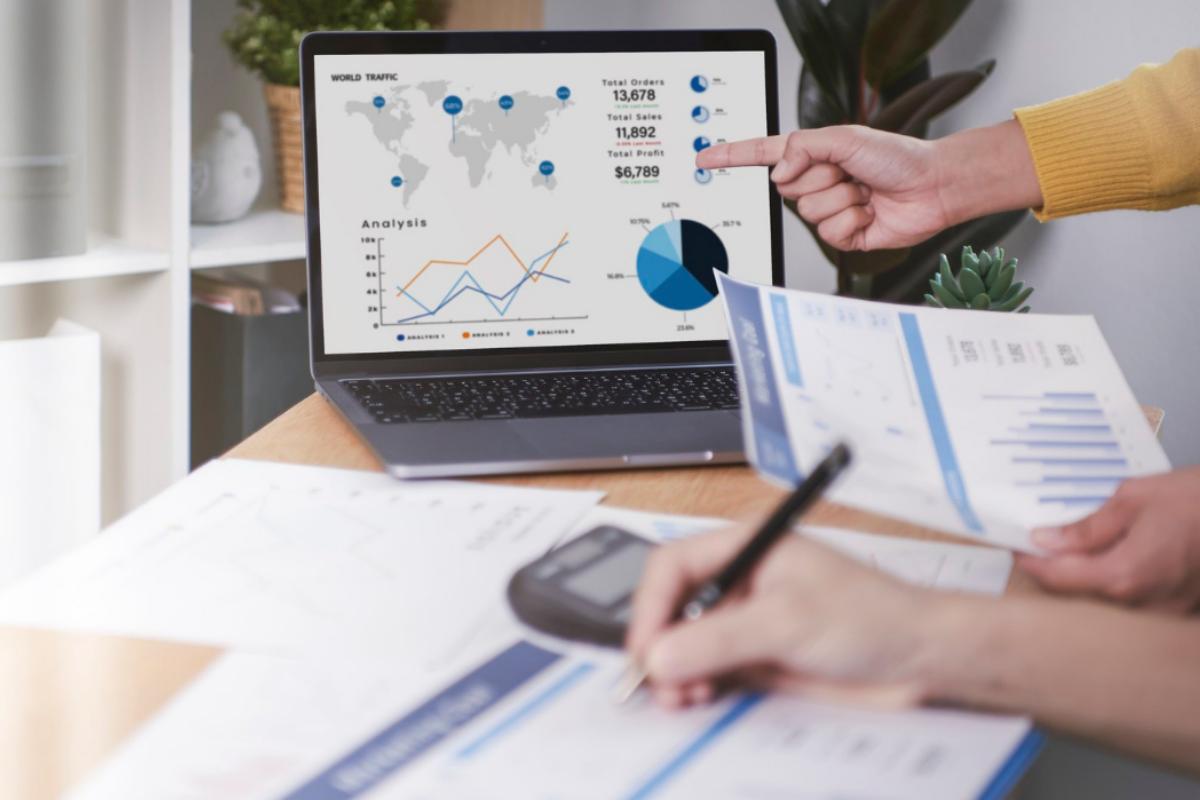 Designing your business website involves many different factors to consider. From choosing the color scheme to selecting the right font to writing appealing content, the list is truly endless. When it comes to web design in Orlando, you'll want to trust the best. The design of your website can be the difference between having users and having customers. Without the right appeal and attractive qualities on your website, people that visit your website won't conve...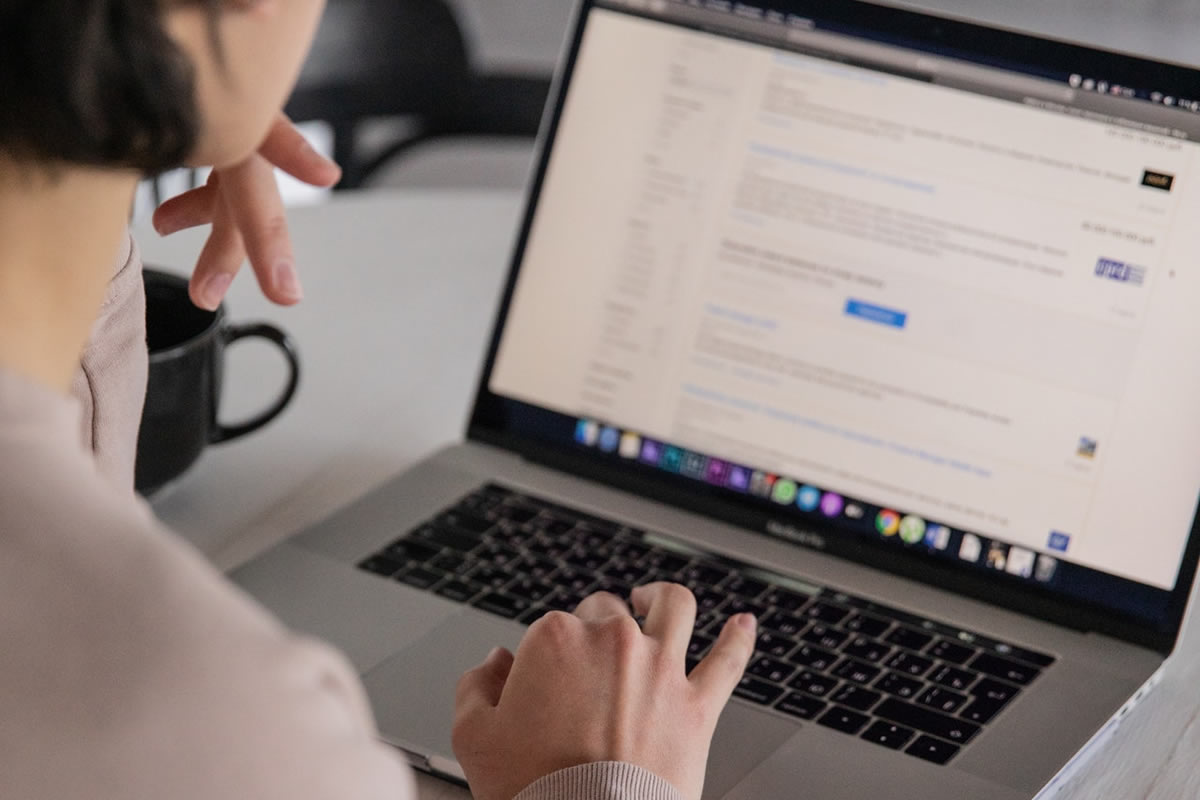 One of the most important goals for your business website is to gain more customers. By creating an attractive and informative website, you can attract more prospective customers to your website. By creating a website that focuses on search intent, you attract customers that are looking for the products or services you offer. This way, you increase the likelihood that they will convert into your permanent customer. Without these conversions, you don't actually get ...
Are you looking for ways to enhance your small business's website? When it comes to web design in Orlando, you want to be sure to make the right choices to attract visitors and draw more customers into your business. Because of the accessibility and convenience of websites, many customers will be looking for information about your company by simply browsing the web. You want to be ready to draw them in with an attractive, appealing, and informative website. T...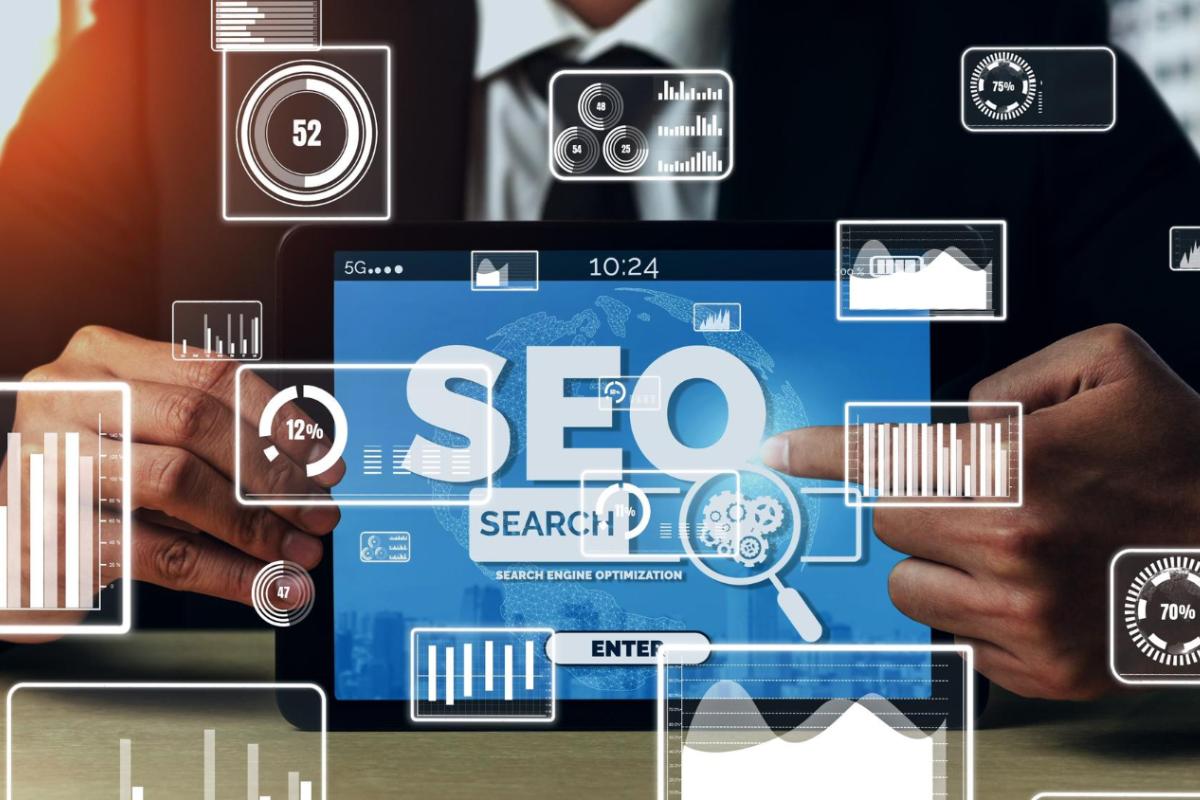 Are you struggling to direct traffic to your business website? Do you want to show up in the Google rankings when people search your keywords? Have you been wondering how to improve your visibility on search engines? When it comes to driving traffic to your business website, you want to focus on your SEO. Your SEO, or Search Engine Optimization, will help to guide more people to your website by making sure that your website ranks high with search engines. This pr...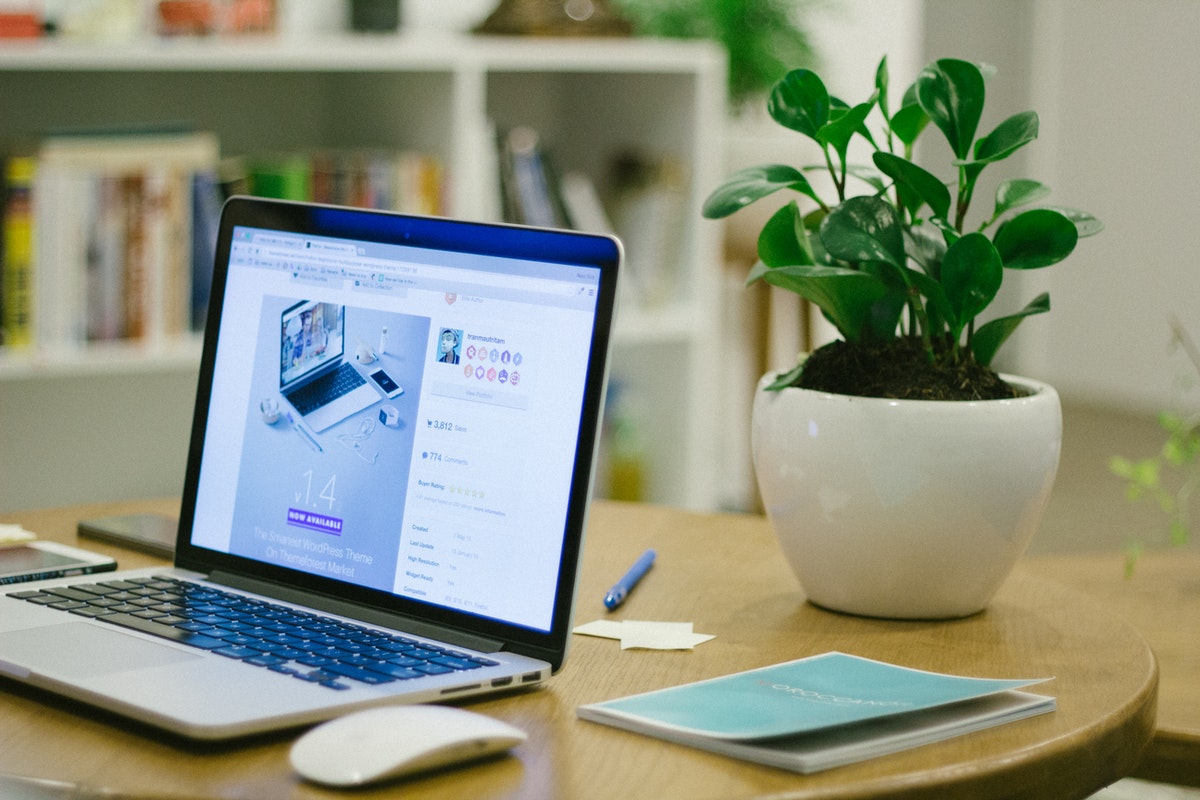 Are you looking to create a website for your small business? Are you wondering how to get started in creating an online platform to market your business? Creating a website is no easy feat. Trusting the experts in web design in Orlando is a great way to get started on the right foot, as the experts will help you throughout the entire process. When it comes time to get started on your business website, you want to make sure that your page is easy to navigate, efficientl...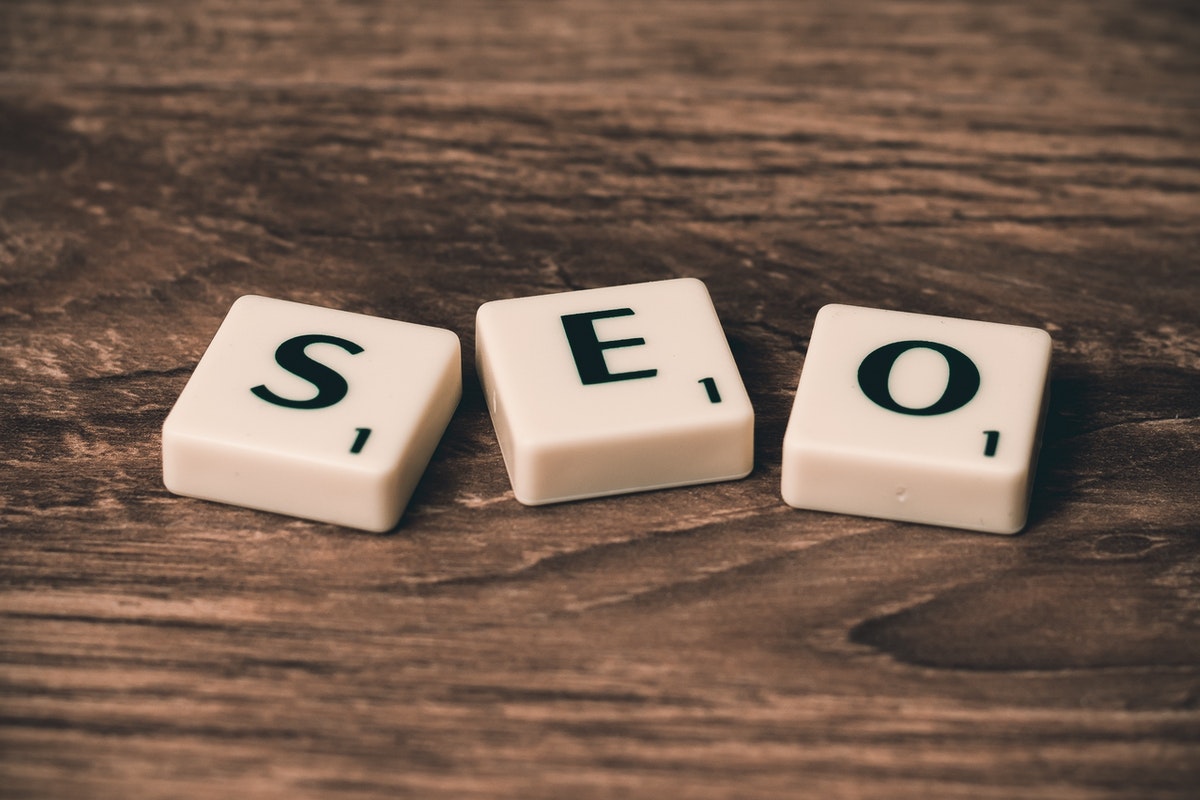 Whenever it comes to ranking on Google searches, SEO is critical. In order to show up close to the top of the Google search results, you will want to rank high in your SEO. If we've already lost you, let's break down what that means. Anytime a future customer searches your products, services, or anything related to your business, they will type those keywords into the Google search bar. This will then populate with millions of search results. Your custome...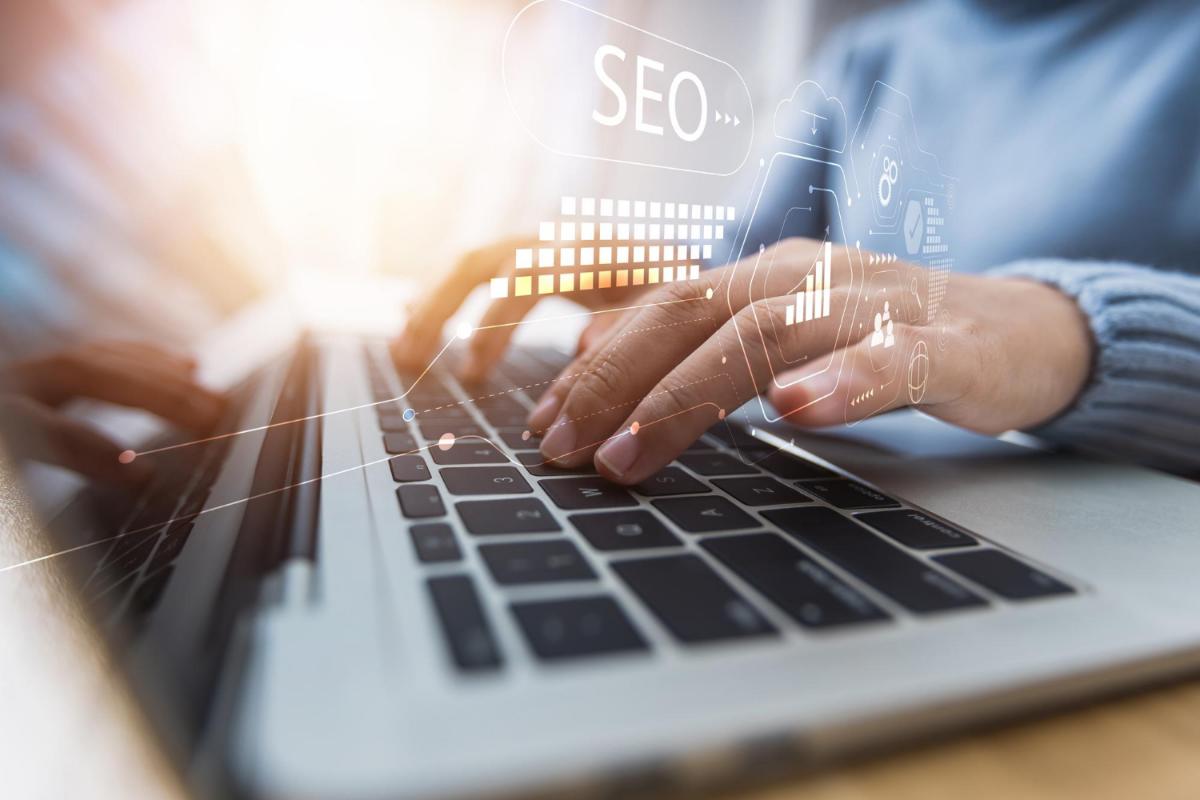 Are you wondering how you can increase your website conversions and turn users into customers? It is not only important to have a clean design and an informative webpage, but you'll also want to establish trust with your web users in order to create a lasting relationship. When you show your clients that you value their trust and that you provide honest, reliable, and quality services and products, they are more likely to become your customers. By using one of the top we...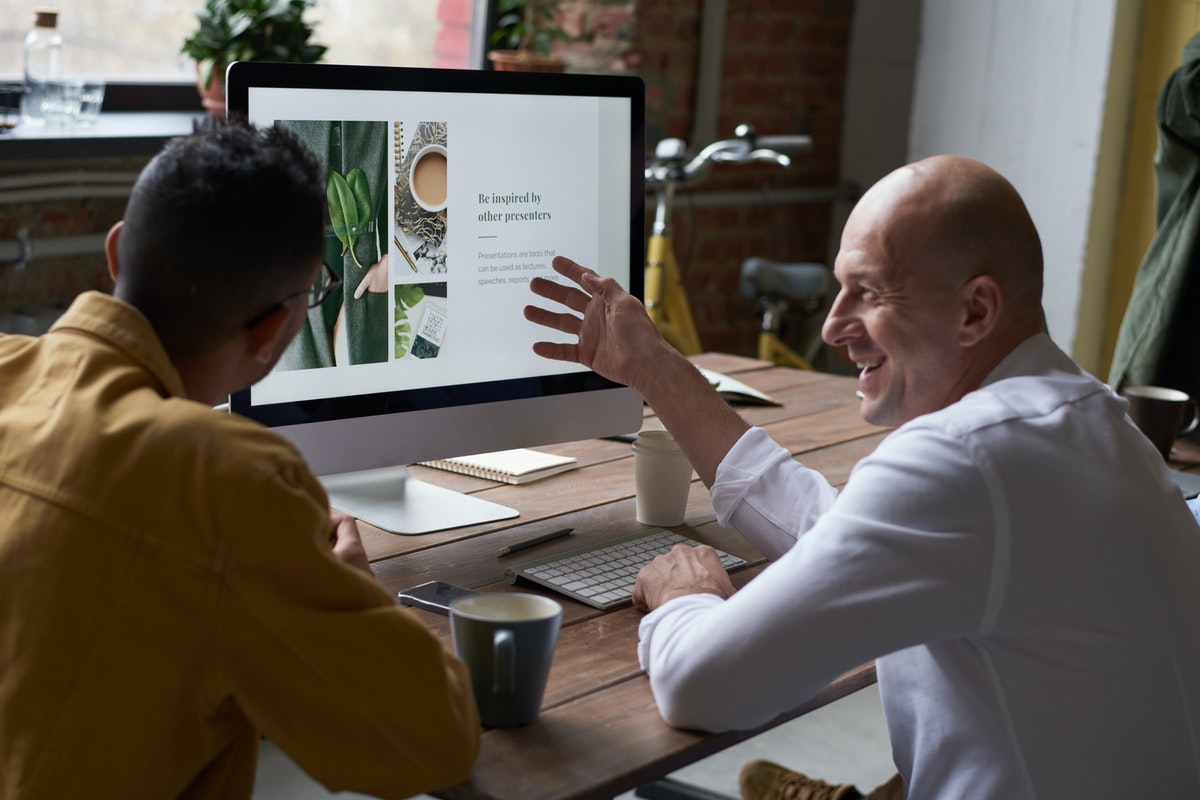 Are you wondering how you can create better client relationships by using your website? Web design and content are critical in communicating your business goals, mission, products, and services with potential customers. Most of your customers will want to rely on your website in order to gain valuable information about your business, whether they are researching your services, locating your offices, or even ordering online. Websites are crucial for business growth and develo...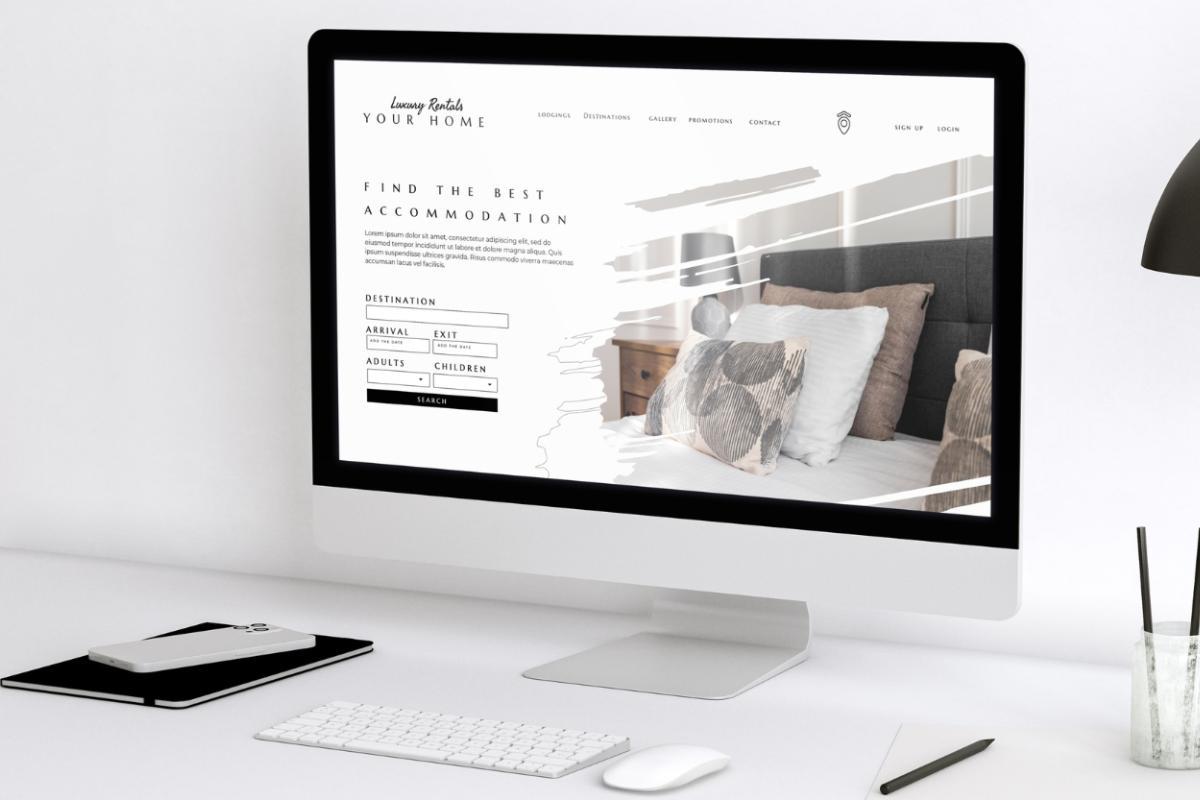 The goal of every business owner is to gain more customers in order to grow their business towards success and profits. Gaining more customers can be difficult, so many owners look into how to increase their marketing efforts and change their strategies for more exposure. In today's economy, it is essential to have a website to market your business. As a company that specializes in web marketing in Orlando, we have the tools, knowledge, and expertise to design your small...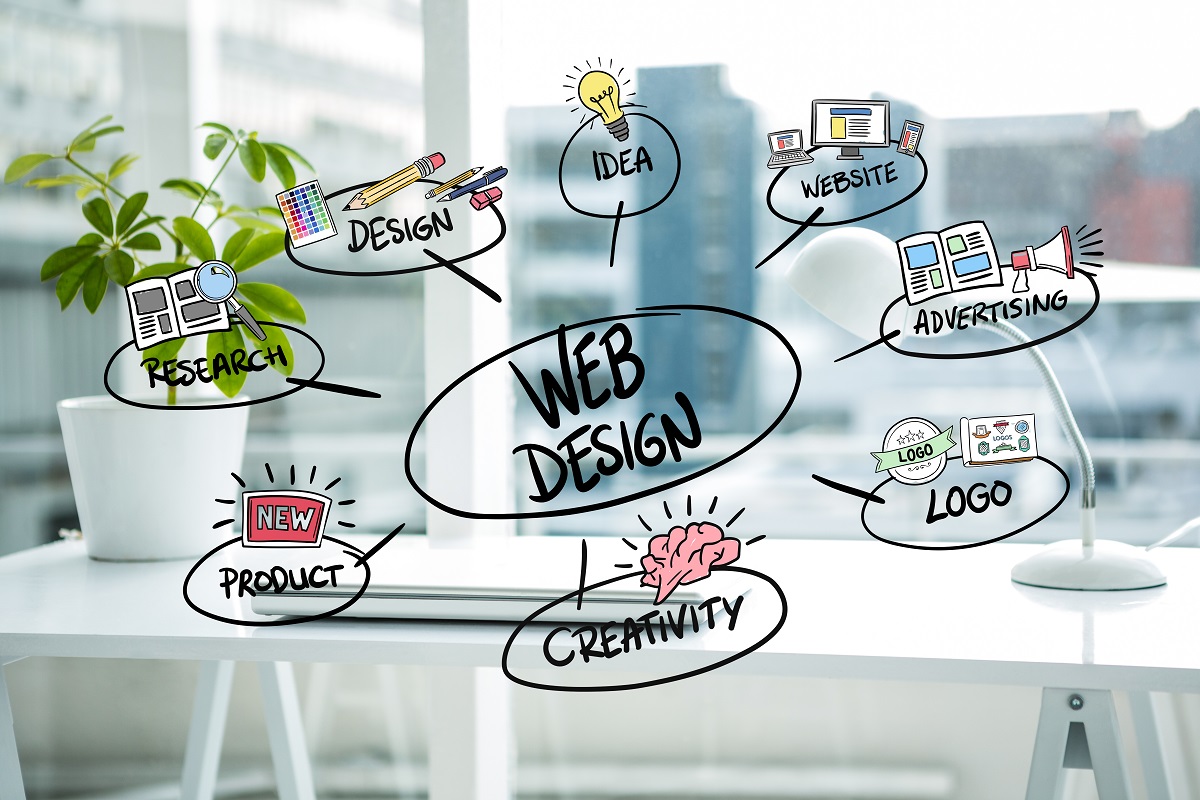 Designing a website for your small business is no easy feat. It requires knowledge of the constantly changing trends in web marketing, design, and SEO. Because the development of software and web design applications is always evolving to meet the demand and produce the best aesthetic, you should trust the experts in web design in Orlando to take care of your web marketing needs. Our website creators, SEO experts, and web designers are up-to-date on the most efficient, attrac...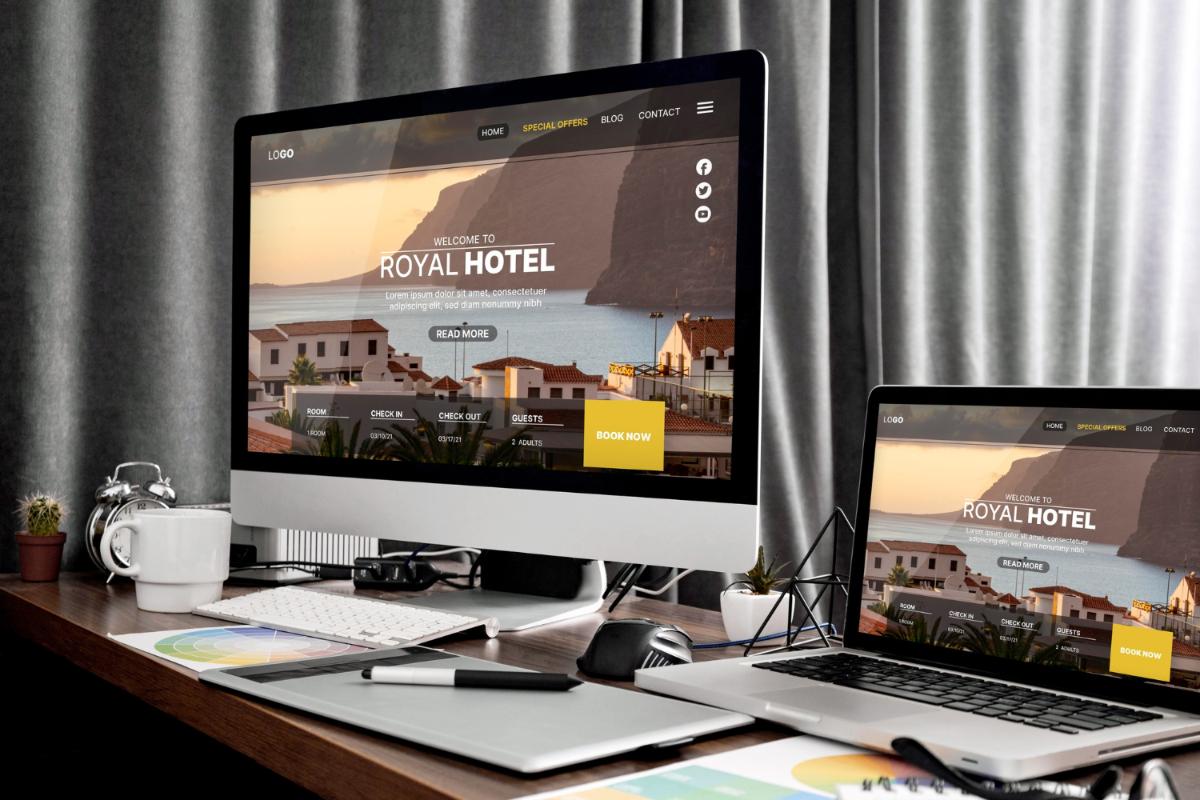 Are you looking to increase your customer base by upgrading your marketing efforts for your small business? One of the best places to start is by having an online marketing presence. Today, people love to be able to locate products and services easily and quickly by using their smartphones, which makes a web presence essential for business growth. If you do not already have a website to market your business, you should consider starting one. If you have an outdated web...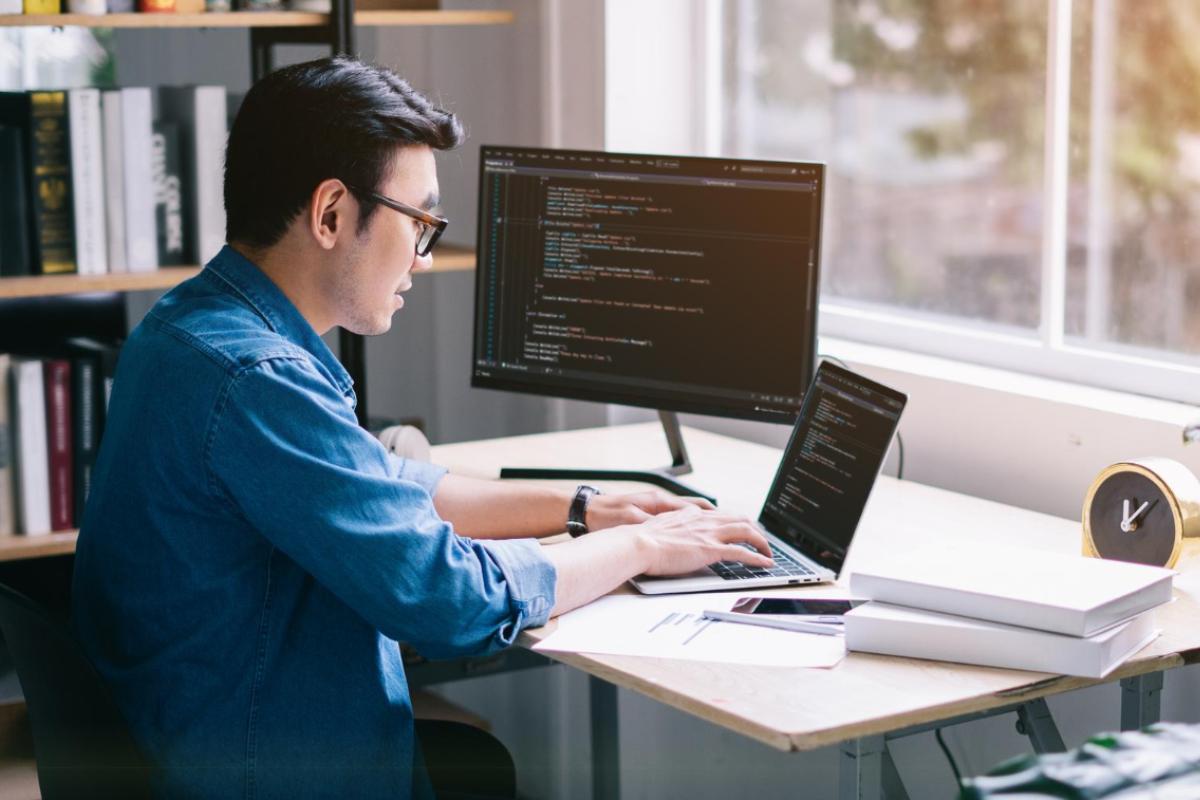 It may seem like the world of web development can change overnight, which means that the role of a web developer is to learn how to adapt to those changes. When they evolve with the changes, they will be able to better serve their clients in their web design and development responsibilities. For those looking for web development in Orlando, look no further than REK Marketing. Our experts in marketing, content creation, web design, and web development work hard to meet the ev...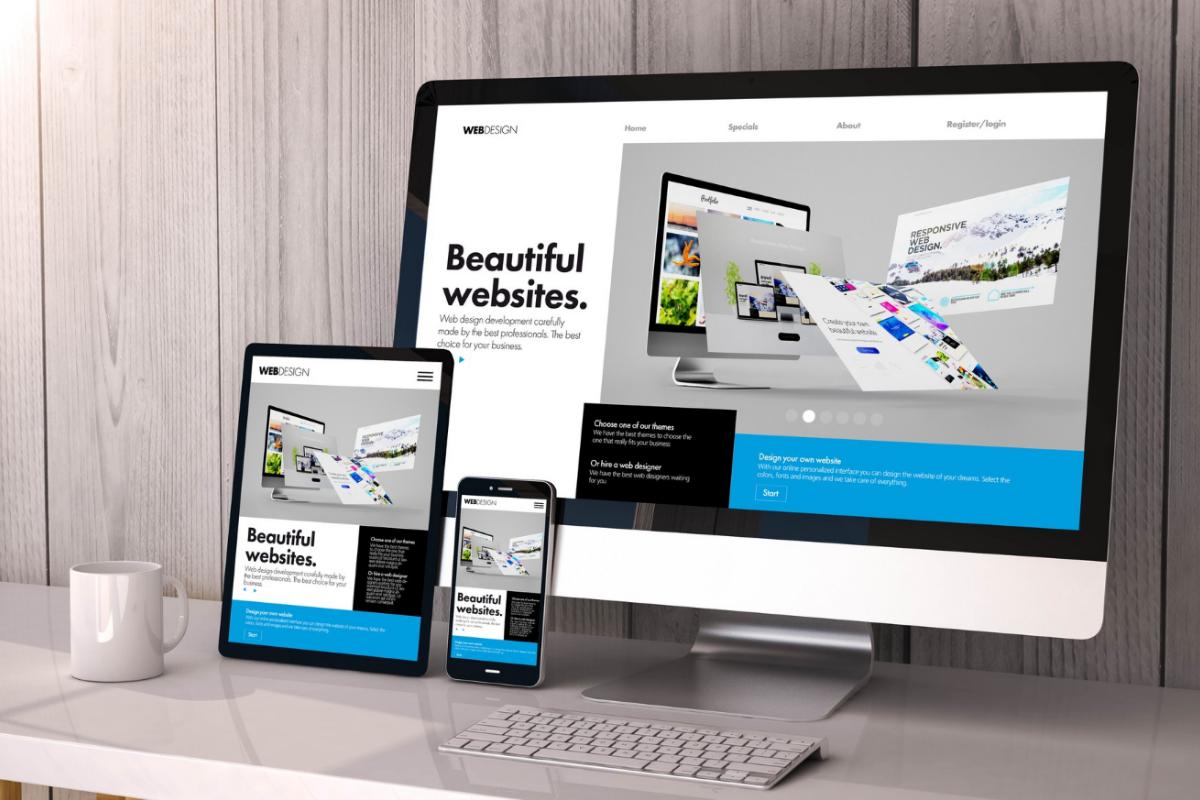 Are you setting out to create a website that will wow the customers and drive more business into your doors? Do you want to develop a stunning website that keeps people scrolling through your pages? Web development in Orlando is a great way to increase your customer base and be readily available to answer questions at any time. You will be able to access your customers without having to be physically present. Creating beautiful, attractive, and informative web content ...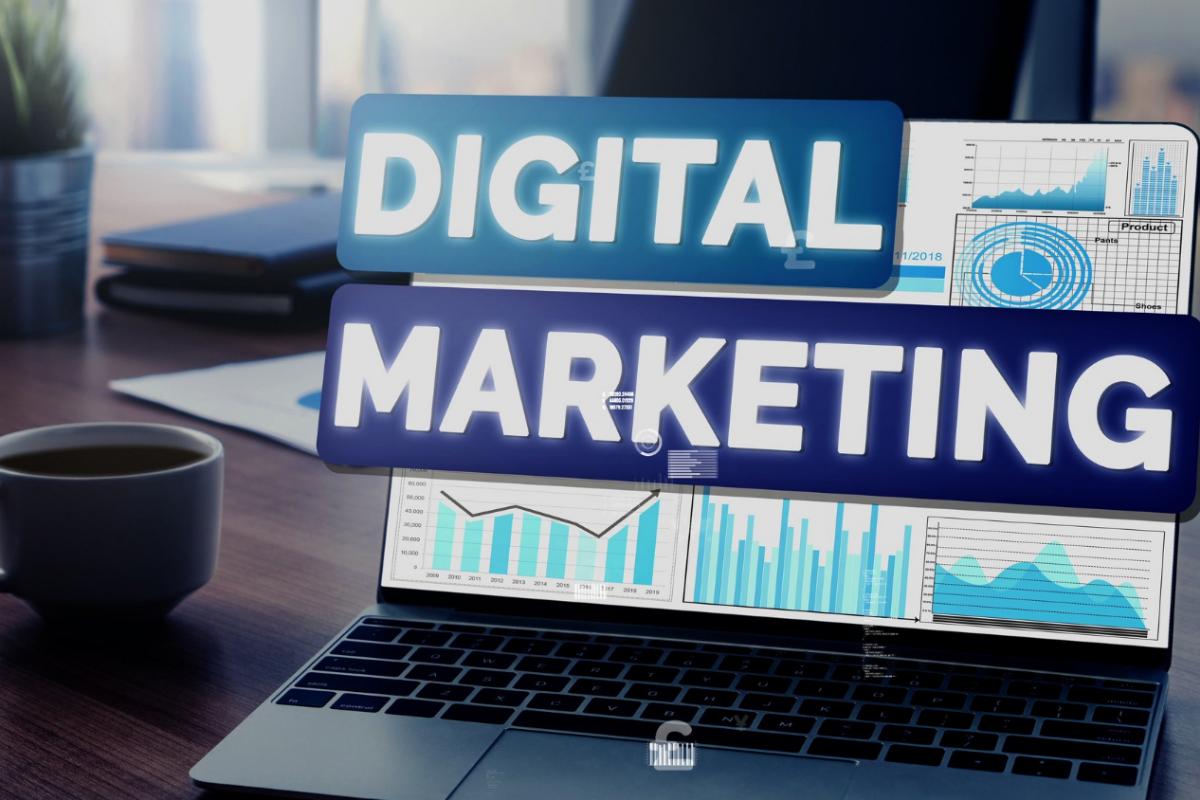 Access to instant information about your business is almost critical to having success and reaching business goals. You can easily accomplish this by implementing a strong digital marketing strategy into your business. Increasing your online presence, updating your social media pages, creating an attractive and easy-to-navigate website, and more marketing tactics should be key strategies to your digital marketing approach. With the help of experts in web marketing in Orlando...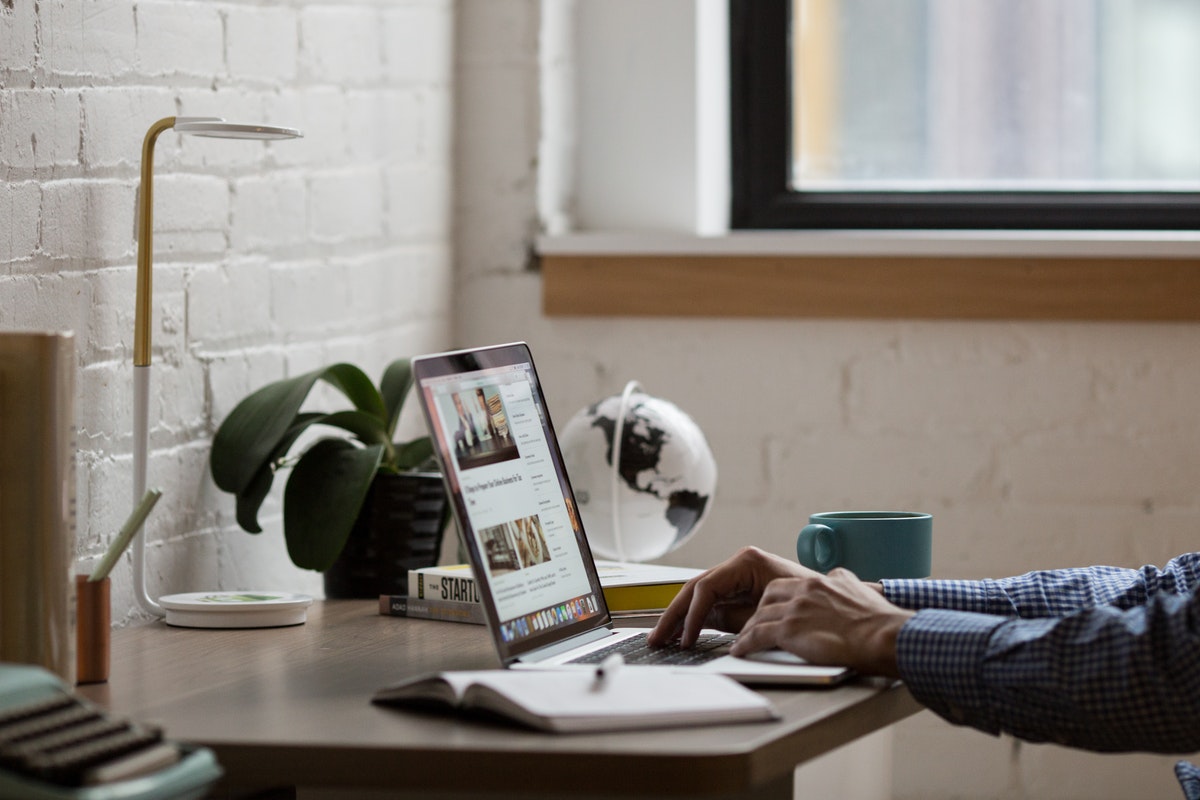 Do you have a small business website to drive customers to your business? Do you struggle with updating and consistently maintaining your website? Have you noticed that your website is old and outdated? When your website is outdated, it will likely rank lower on search engines, be less appealing to your audience, and drive fewer customers to your business. This is something you can easily avoid by simply updating your website on a regular basis. At REK Marketing ...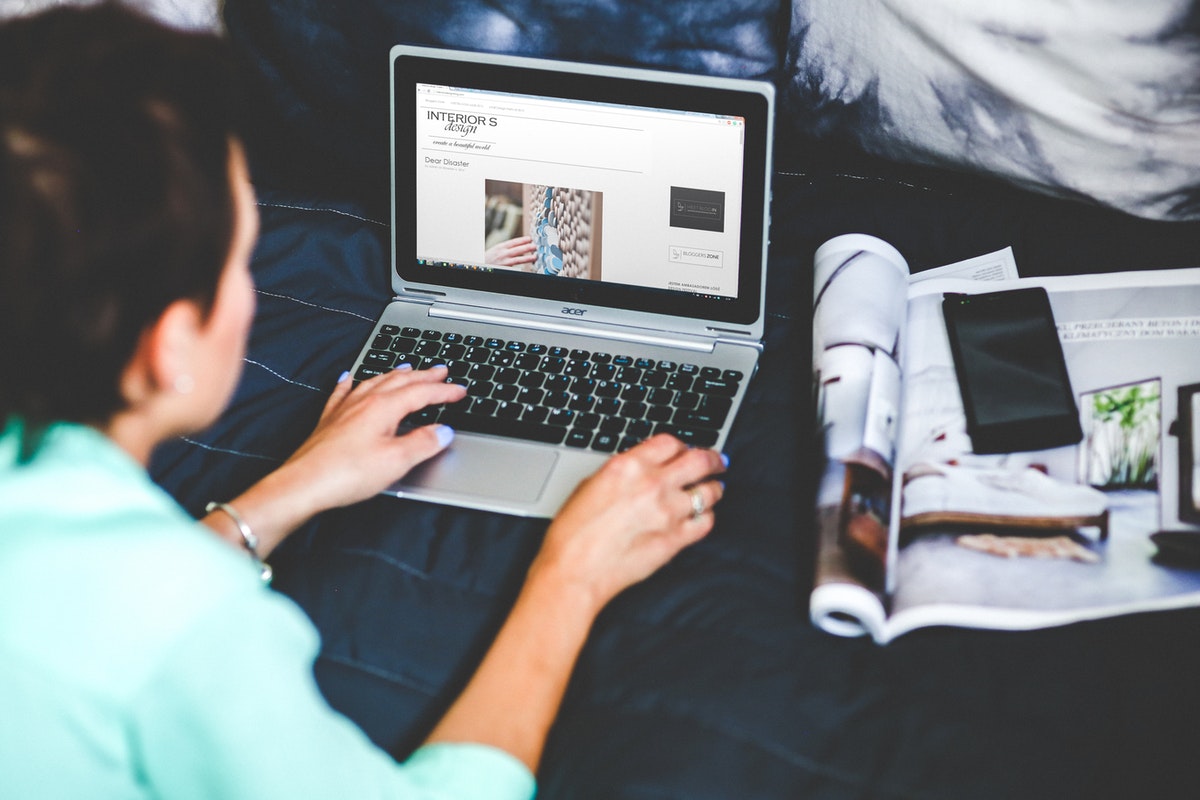 Are you looking to grow your small business presence online? Do you have a company website that lacks fluidity, appeal, and overall engagement? When you are hoping to attract potential customers with your online presence, a website with an ongoing blog is critical in keeping content relevant and fresh. A blog is a great online tool to inform customers and update information on a regular basis. As a company that specializes in web design in Orlando, we assist clients in...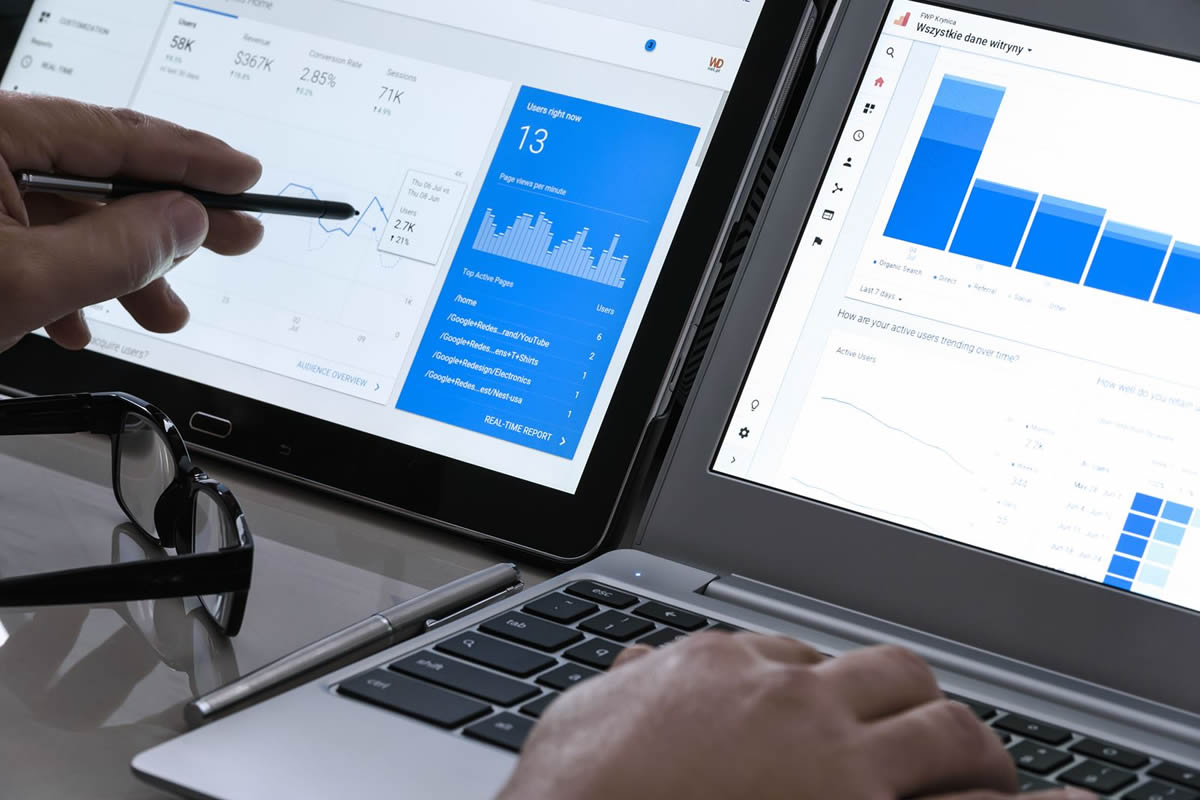 When you create a website for your business, you want people to be able to find you easily. This will increase the traffic to your website, which will also increase the amount of customers buying your products or requesting your services. Your SEO score greatly impacts the amount of traffic that comes to your website. When you have a high SEO score, your website will show up higher in the search engine results. All business websites should strive for that kind of visib...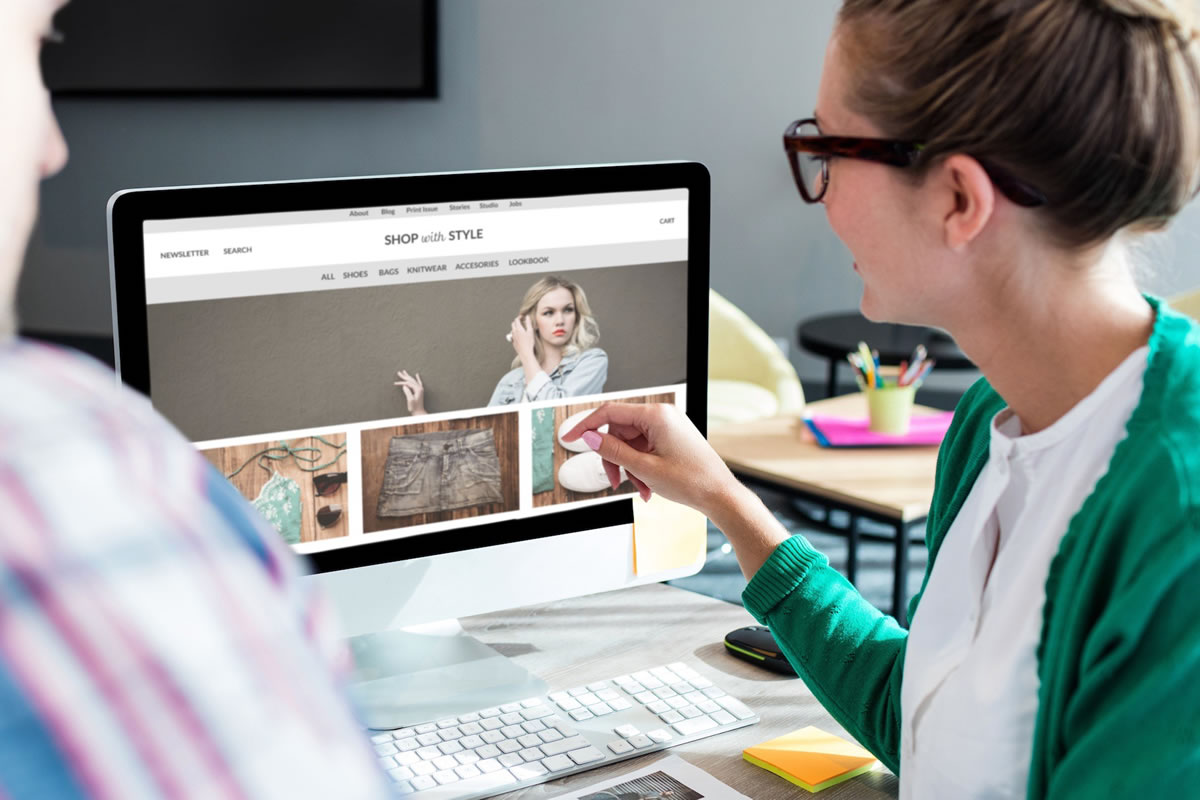 Are you looking to increase sales and profits for your small business? Are you interested in online marketing strategies to broaden your customer base? Creating a website for your small business is one great way to increase your customer outreach and therefore growing your business. Many companies offer web design in Orlando to help you get started. At REK Marketing, our team of web designers, content creators, marketing experts, and web developers work together to pro...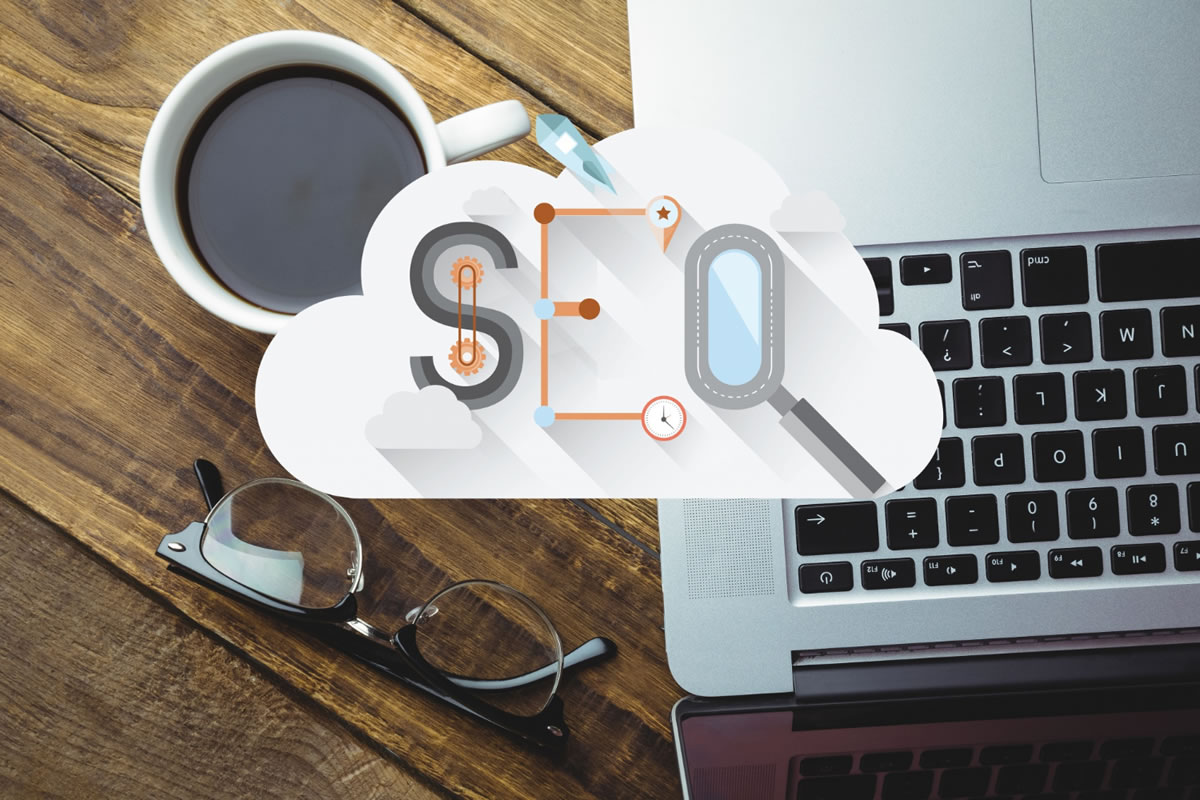 When you have an online presence with a website or blog, you are always going to be focusing on optimizing your SEO score. This involves being aware of many different factors about your content, images, searchability, and more. SEO, which stands for Search Engine Optimization, helps make your website much easier for future customers to find on the internet. SEO is the process of increasing website traffic by increasing its visibility on search engines that customers use to f...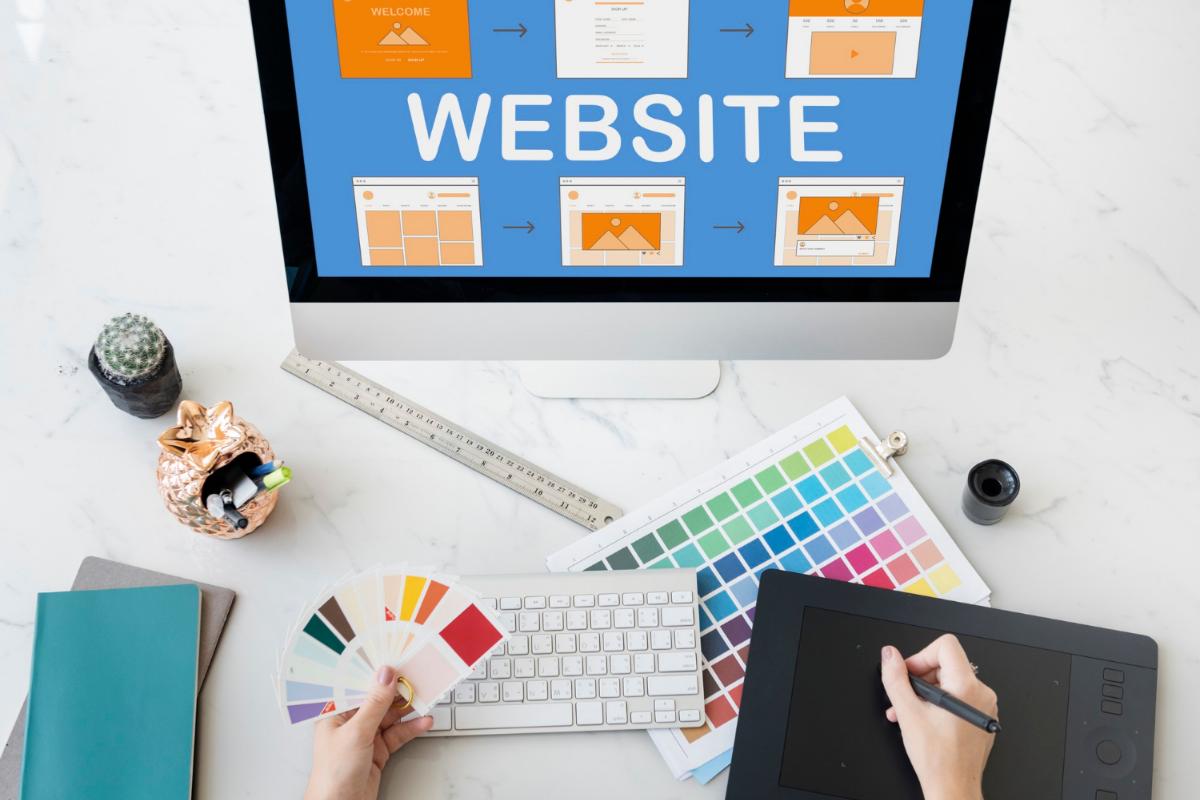 Building a website to have an online presence is almost essential in the growth of a successful business these days. Websites draw many customers to your business, whether you are alerting them to your mission, location, specials, or any information they may need. Websites are critical in marketing your business and increasing sales and revenue. Many web design companies in Orlando can help you set up, design, and update your website so you don't have to worry about havi...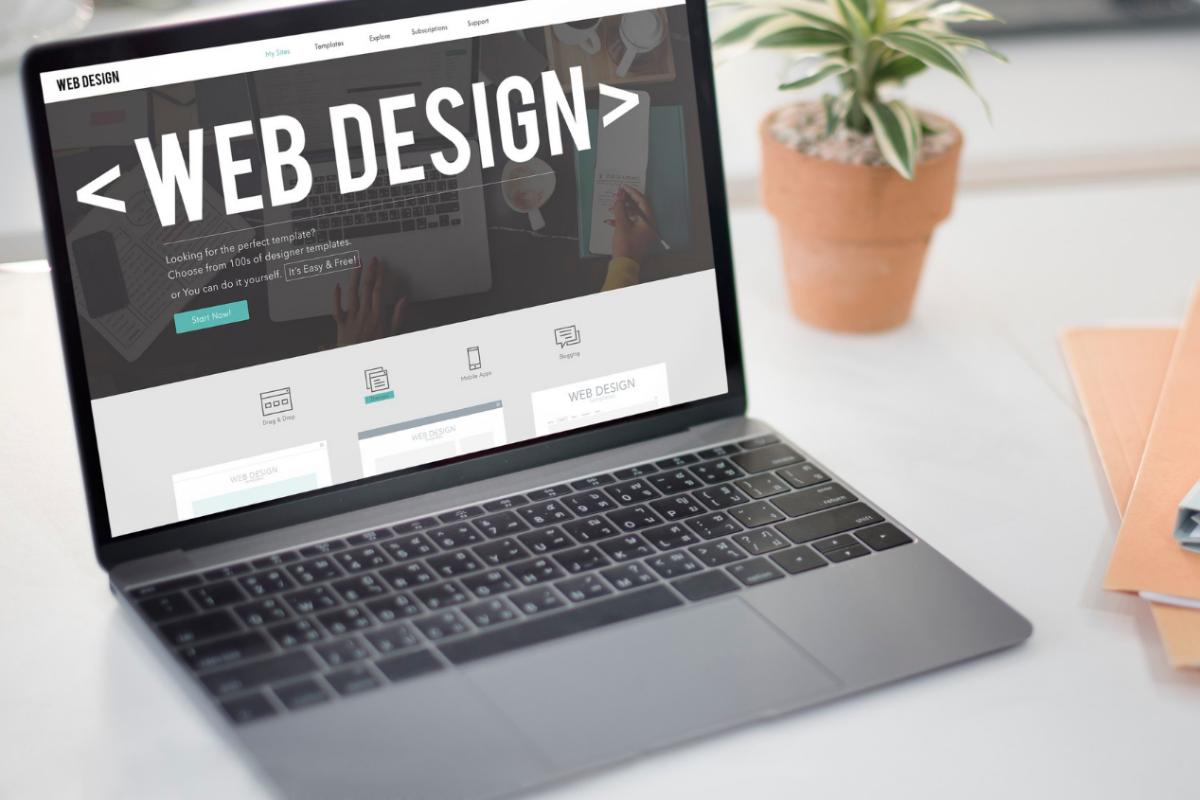 Are you considering hiring a company to design your website? Do you want a professional service to create a website that will attract many customers to your business? Hiring expertise web design in Orlando can help you boost your business and maximize your site's searchability. If you are outsourcing your web design, you want to be sure you are hiring the best and most qualified company for the job. There are a few questions you will want to ask your web designer before ...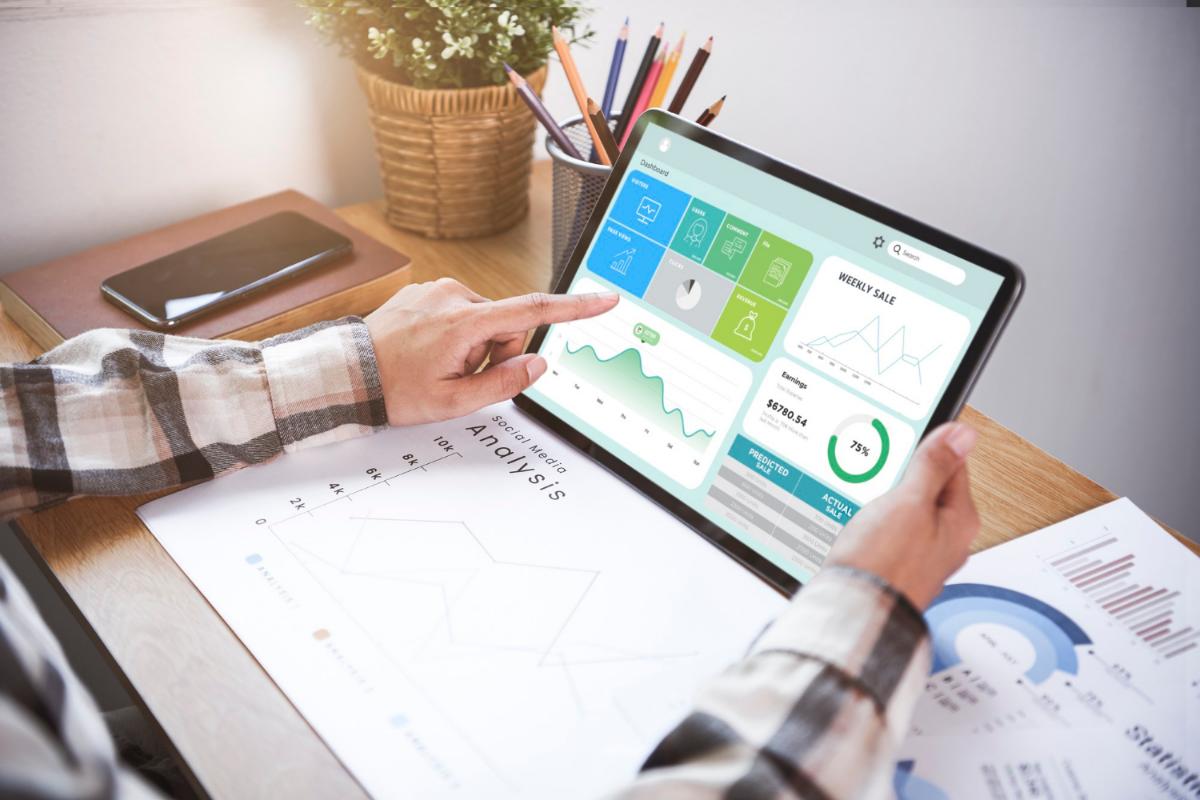 When it comes time for you to market your business to reach potential customers, you consider everything from advertisement supplies, like brochures and billboards, to web design elements, like bold text and keyword searches. In the world of web design and digital marketing, SEO is essential to increase your searchability, which ultimately drives new business to your website. In order to grow your business, you want to fully understand the benefits of SEO in Orlando. There a...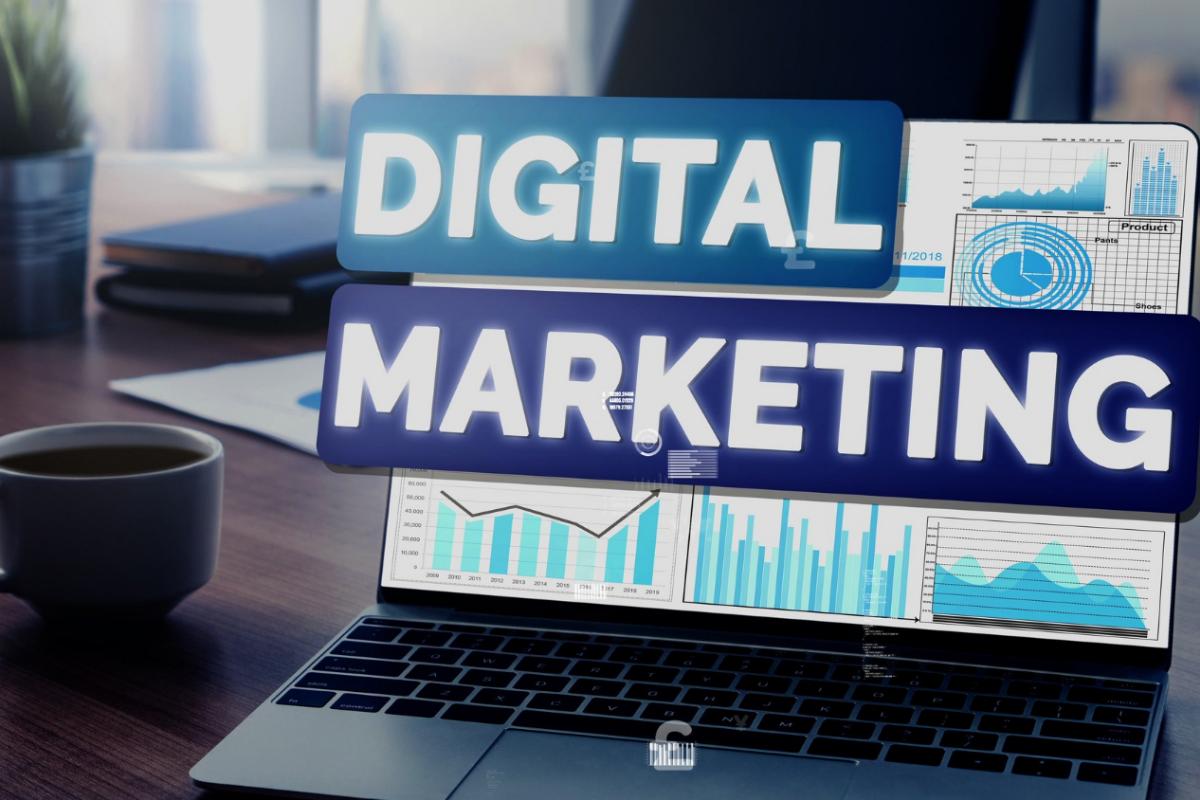 In today's world, an online presence to market your business is critical to success. Digital advertising and websites help boost businesses by always making sure they are accessible to new customers. As a company that specializes in web marketing in Orlando, we understand the value that website design, blogging, and other methods of digital marketing add to a business. There are many benefits of digital marketing for your business, and here are five of them. ...
Are you building a website for your business? This is a great idea to increase customer retention, convenience, and accessibility. When you are building your website, you want to consider adding a blog component. Blogs have become increasingly popular, if not necessary, to boost the amount of time customers will spend on your website. This can then increase your SEO in Orlando, which increases the amount of people who come knocking on your doors or dialing up your numb...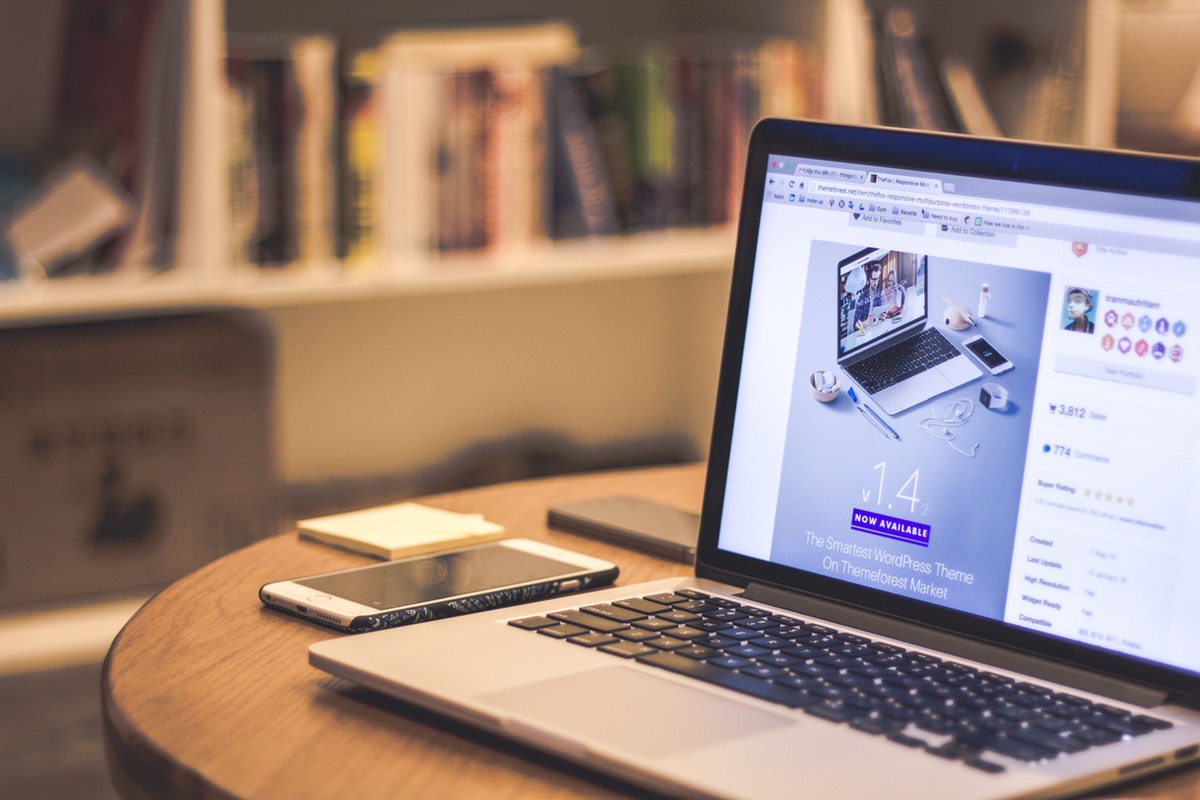 If you've been waiting to create a business website to alert customers of your services and gain more business, you need to stop waiting and start today. As a company that specializes in web design in Orlando, we help businesses create the best website possible in order to help them spread the word about their company and its mission. There are many advantages to having a business website that will help make your business thrive. Inexpensive Marketing One...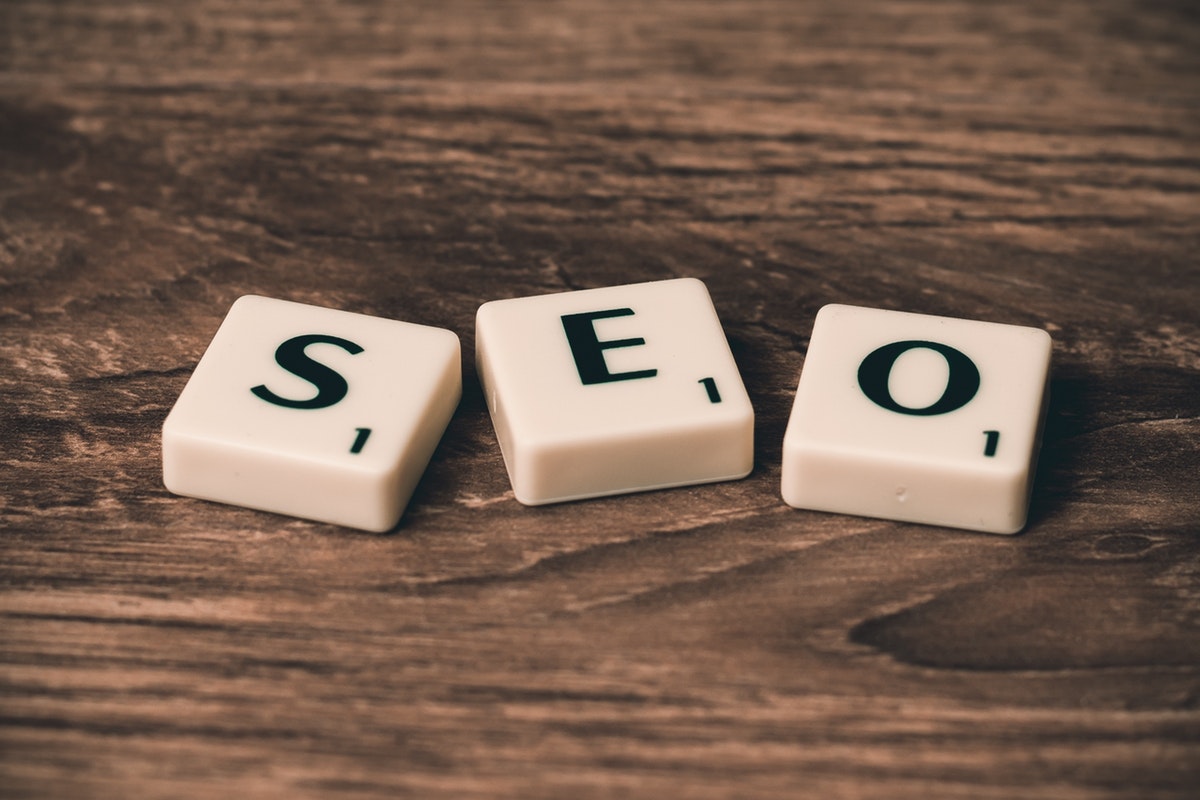 Website accessibility and readability are two key factors in boosting your business by using a website to market your services and products. Improving your SEO is critical in making sure you have a large presence in the online world, which will help people find and search your webpage more frequently. As experts in SEO in Orlando, we at REK Marketing help to create updated, reliable, and noteworthy content for our clients' business webpages. Many of our clients focus on ...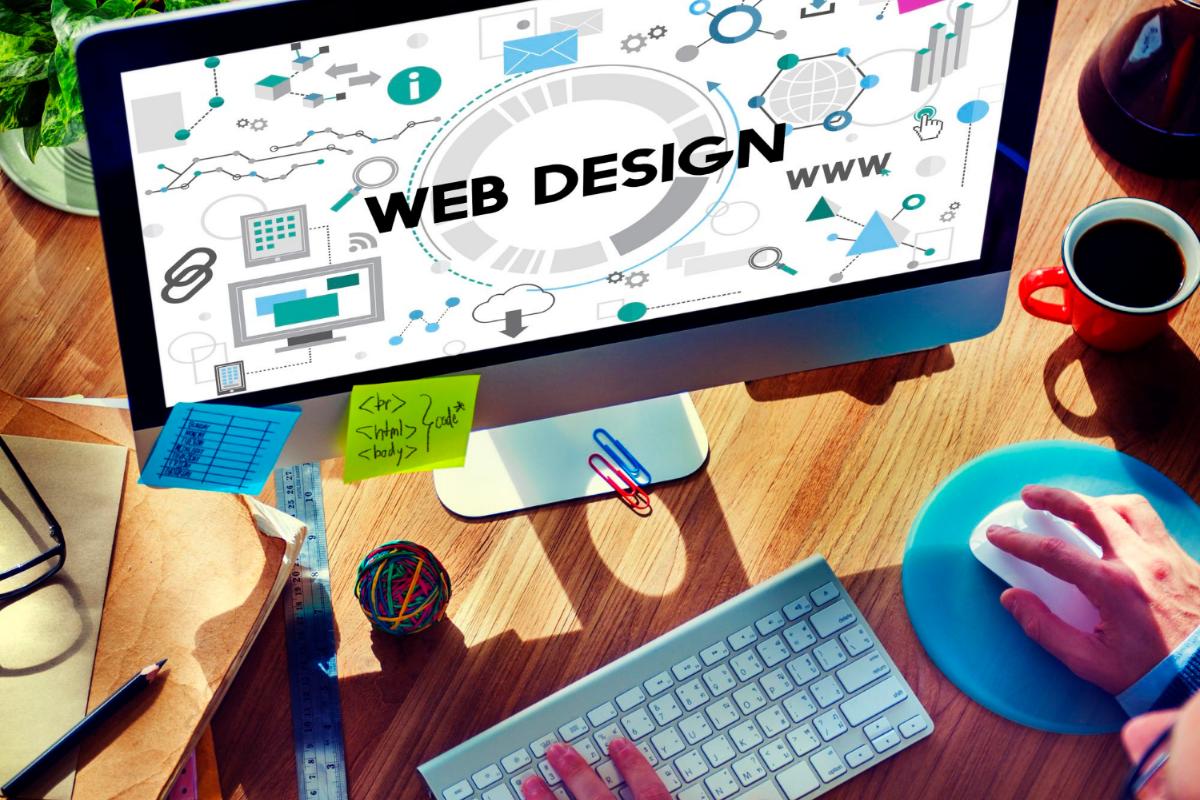 Currently, websites attract more potential clients to a business than billboards, word-of-mouth, and referrals. Attractive web designs can bring business to your company simply because customers like what they see. When visitors come to your company's website, they want to be engaged, attracted, and able to easily navigate for critical information. There are many tips for creating web design that attracts potential clients and boosts your business. Make a Grea...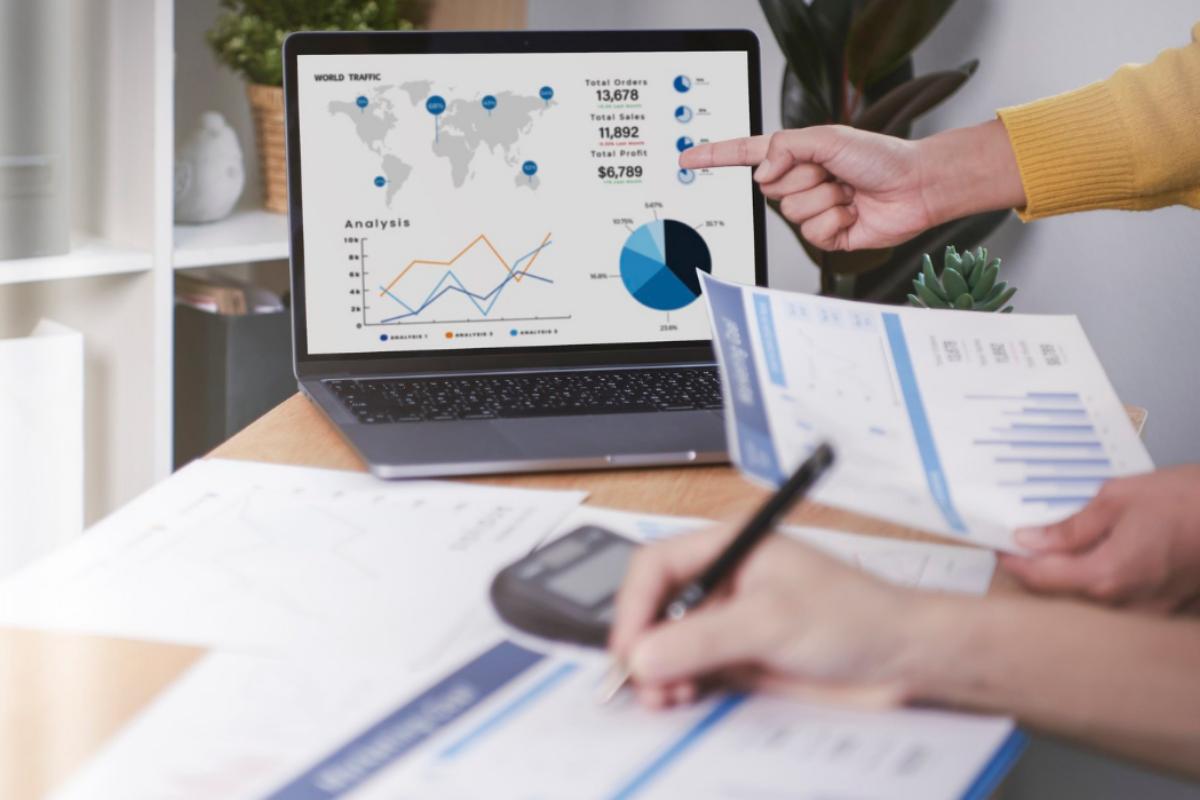 A good business is one that focuses on delivering their expertise and quality services to their customers. Giving sole concentration to these things can be difficult when it comes to marketing strategies and client retention. It is imperative for companies to promote growth and expansion, but this often takes focus away from their ability to perform the tasks and services they are promoting. It's a double-edged sword, but it doesn't have to be. In order to prom...
You can add structured data, Schema markup, JavaScript, and many other things to your website. If you ignore the basics, however, then your website will not deliver the results that you desire. Stop right now and look critically at your site to judge how well it meets your target audience's expectations. At the end of the day, the website offering the best user experience will bring in the most results. Content Your website needs great content. Many st...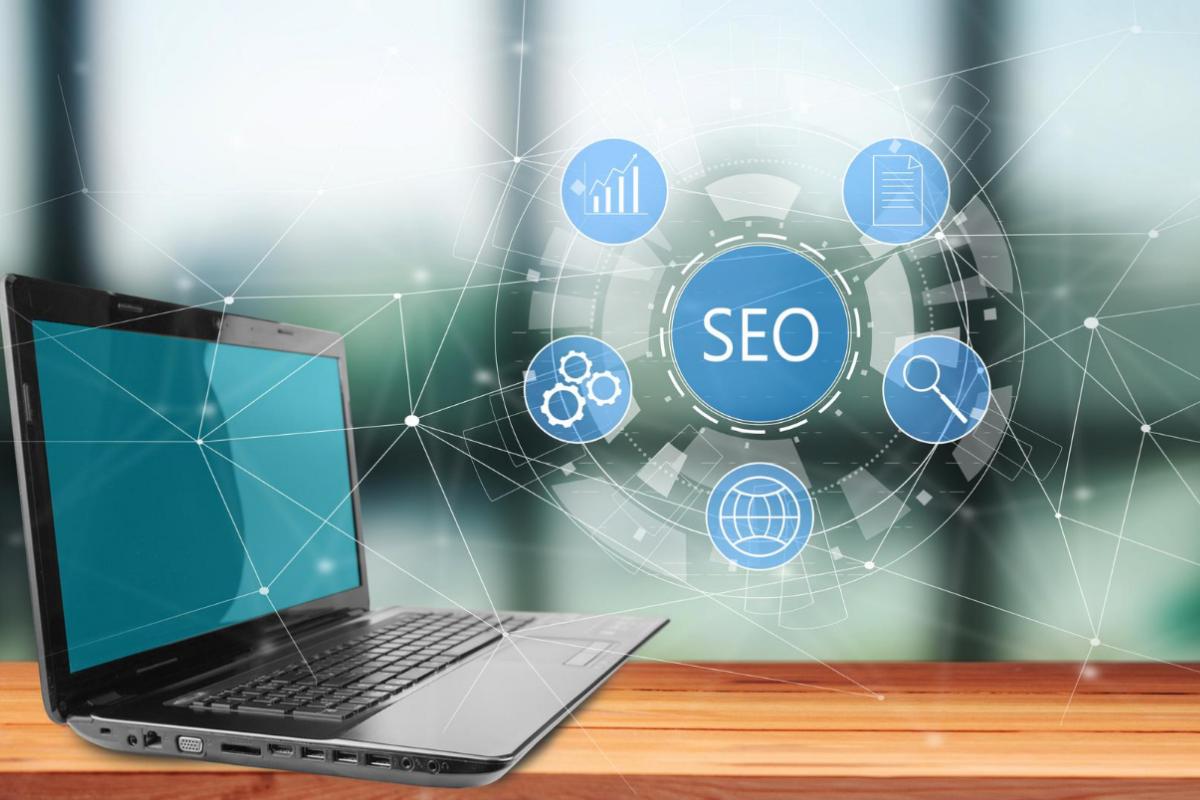 Think back to your school days and you will remember that teachers gave you a number grade for each subject that you studied. The higher the number, the better you were doing in the class. The same principle applies to SEO. There are at least four numbers that you can use to see how well your site is performing. Ranking Your ranking shows your position in the organic listings. Since about 66 % of all searches are done on Google worldwide, that is where most people...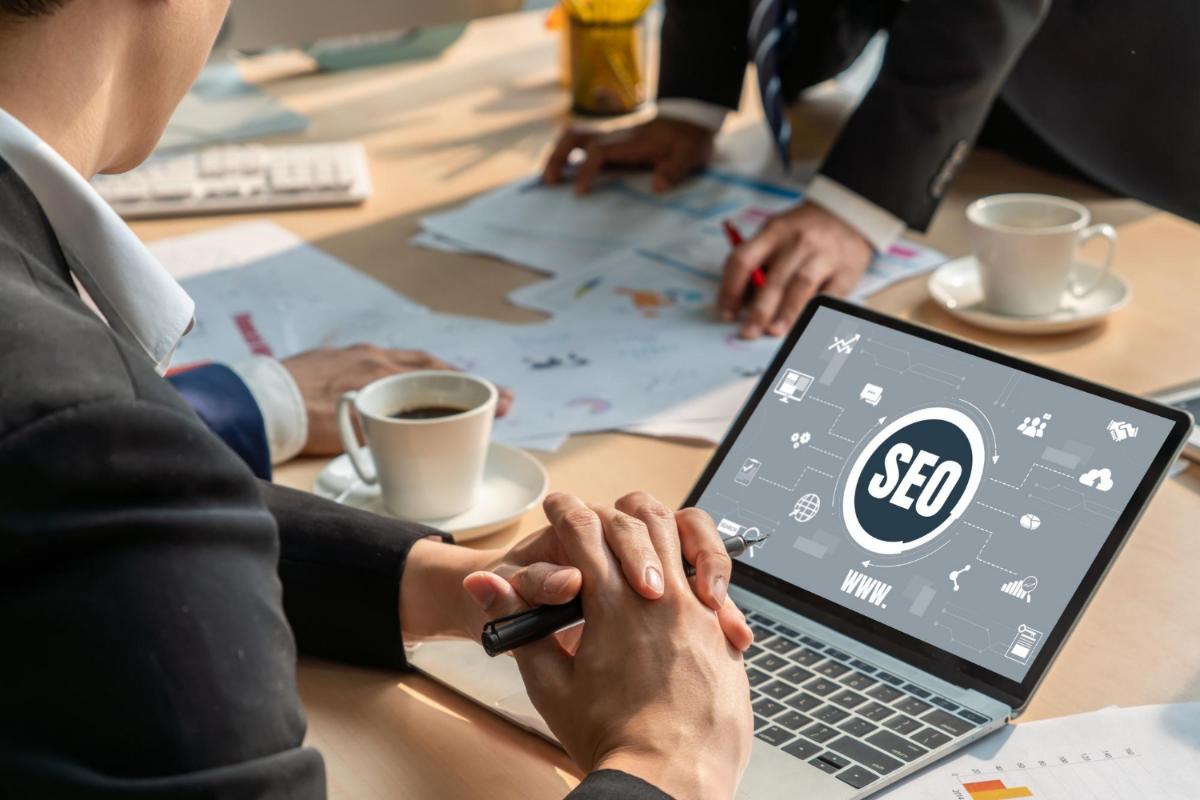 When you look at an SEO audit, you will see a bunch of numbers ranging up to 500. These numbers show you what is wrong with your site. While there may be some quick fixes in the lower numbers that you can fix in seconds, you should concentrate on those in the 400s to make your site more crawlable and to make your customers more satisfied with your website. Here are some typical numbers that you will want to watch out for when looking at your SEO audit. Look at the First Numb...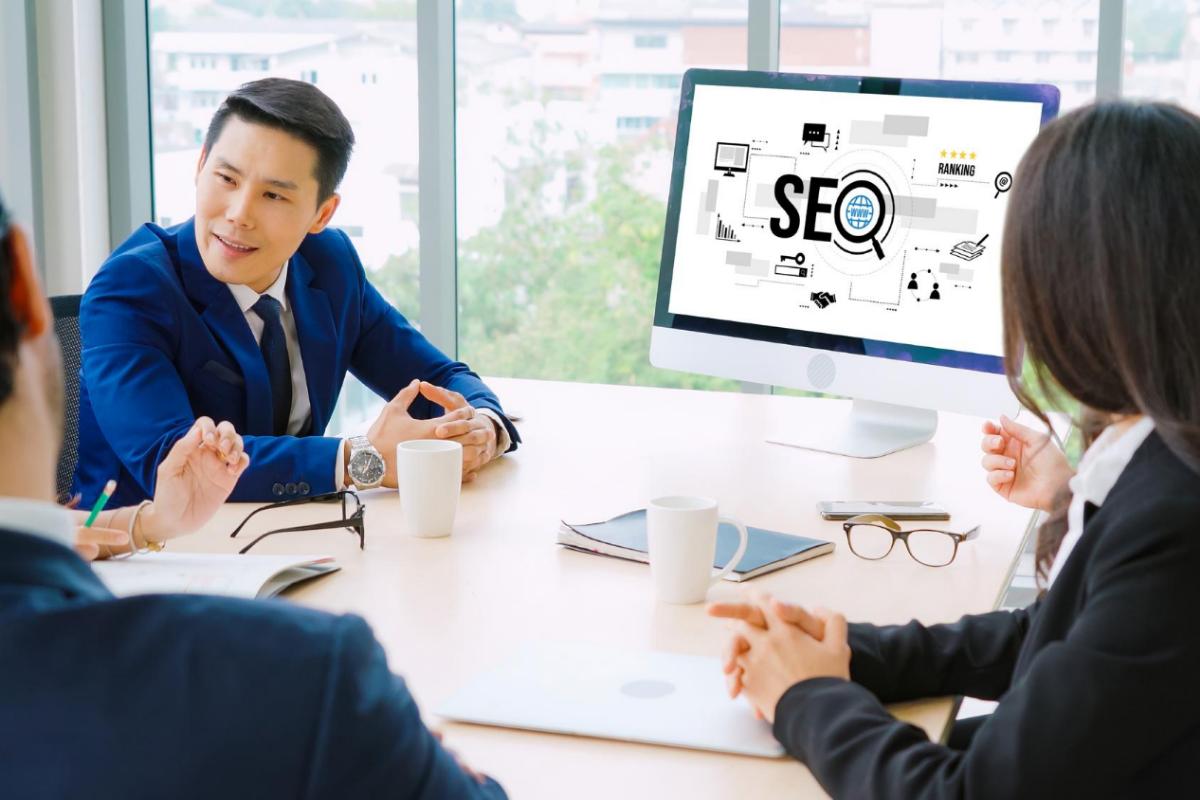 You may be considering joining the growing list of companies who are thinking about rebranding your company. On average, major corporations rebrand every eight years, while many small businesses do it much more often. There are many reasons that rebranding may help improve your business. Getting a rebrand usually involves creating new marketing materials along with a new logo, which helps to eliminate the dated look. Others choose to change because they are servicing a different target audien...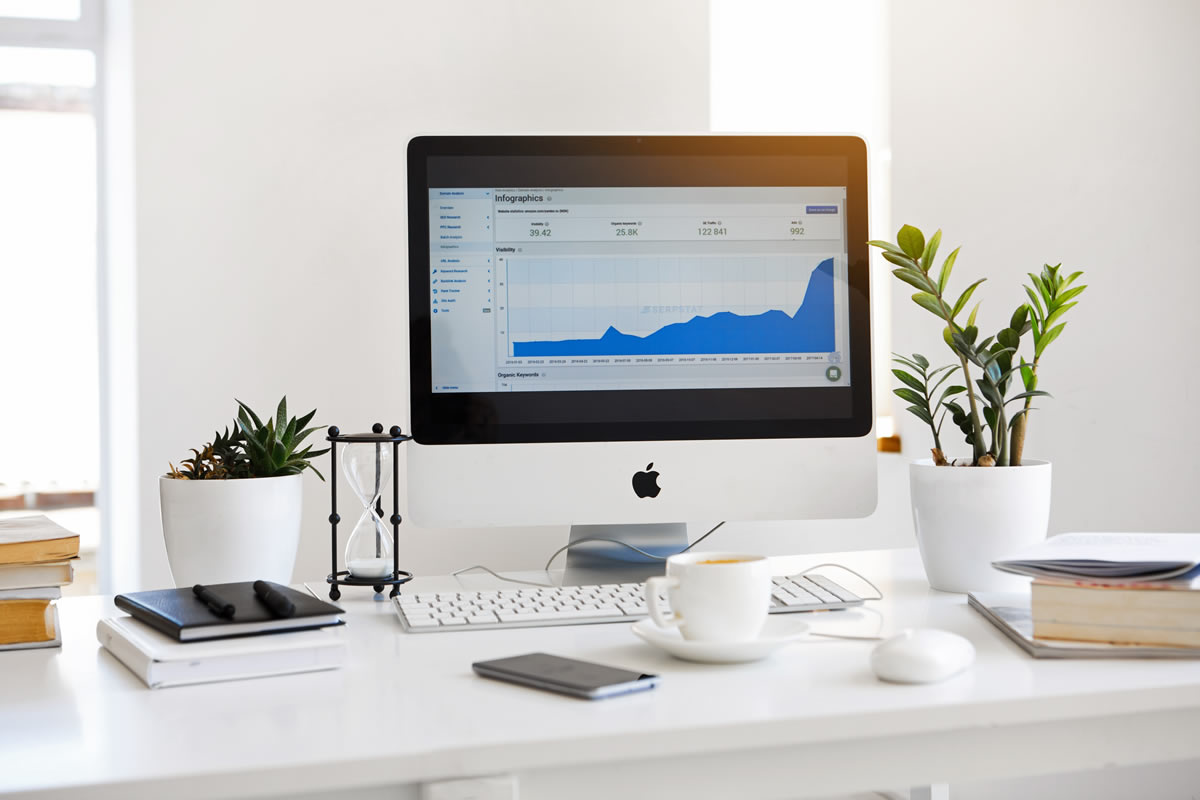 Before you start designing a new website, it is crucial to identify your target audience. Your customers should dictate many choices that you make along the way. These choices may stand in stark contrast to your personal preferences. Here are some key ideas to keep in mind. Know Your Audience If you have a current website, then spend some time studying your current heat map so that you know where customers click and their buying habits. Then, move elements around ...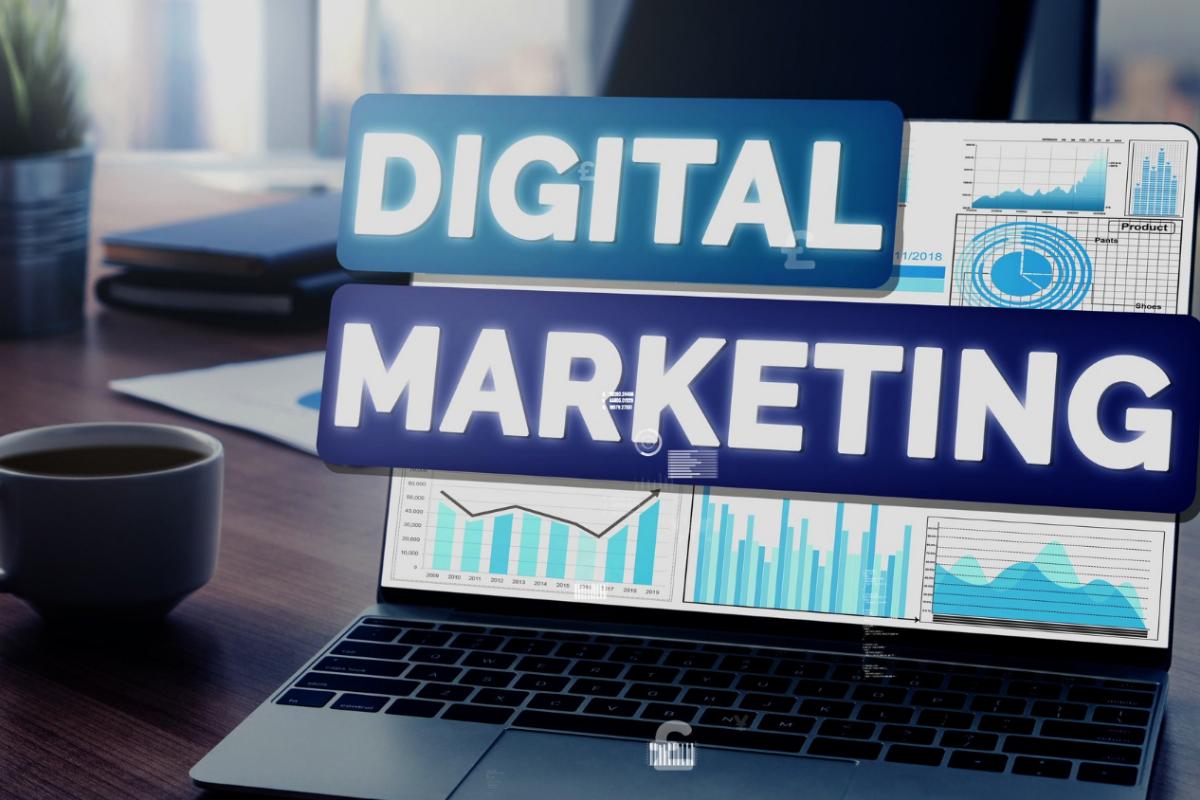 Many businesses pay thousands of dollars to web marketing agencies to get their websites to perform better, and your company may be one of them. Usually working with a marketing agency is money well spent. Some businesses find that their websites do not perform any better than they did when they were doing it themselves. If this is true at your company, then there may be many reasons why. Poor Backlink Profiles There are several reasons that your backlink profile ...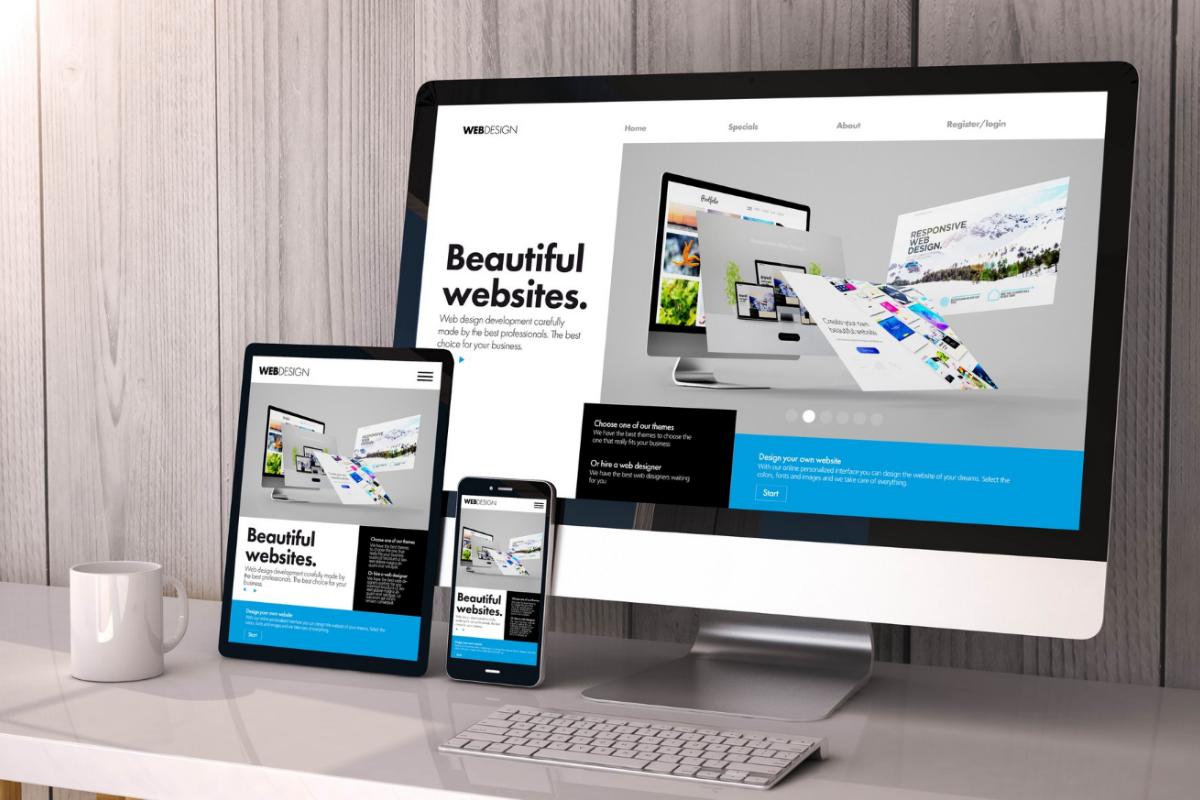 Your customers, Google, and others judge your website, but before they do, you need to judge your website. Looking with a critical eye ensures that you know what others are seeing on your website. Just like judges at an animal show, there are several different factors that you need to consider before arriving at your overall opinion. Thankfully, Google gives some advice on how to judge your site. Quality Content Google urges you to be comprehensive, insightful, an...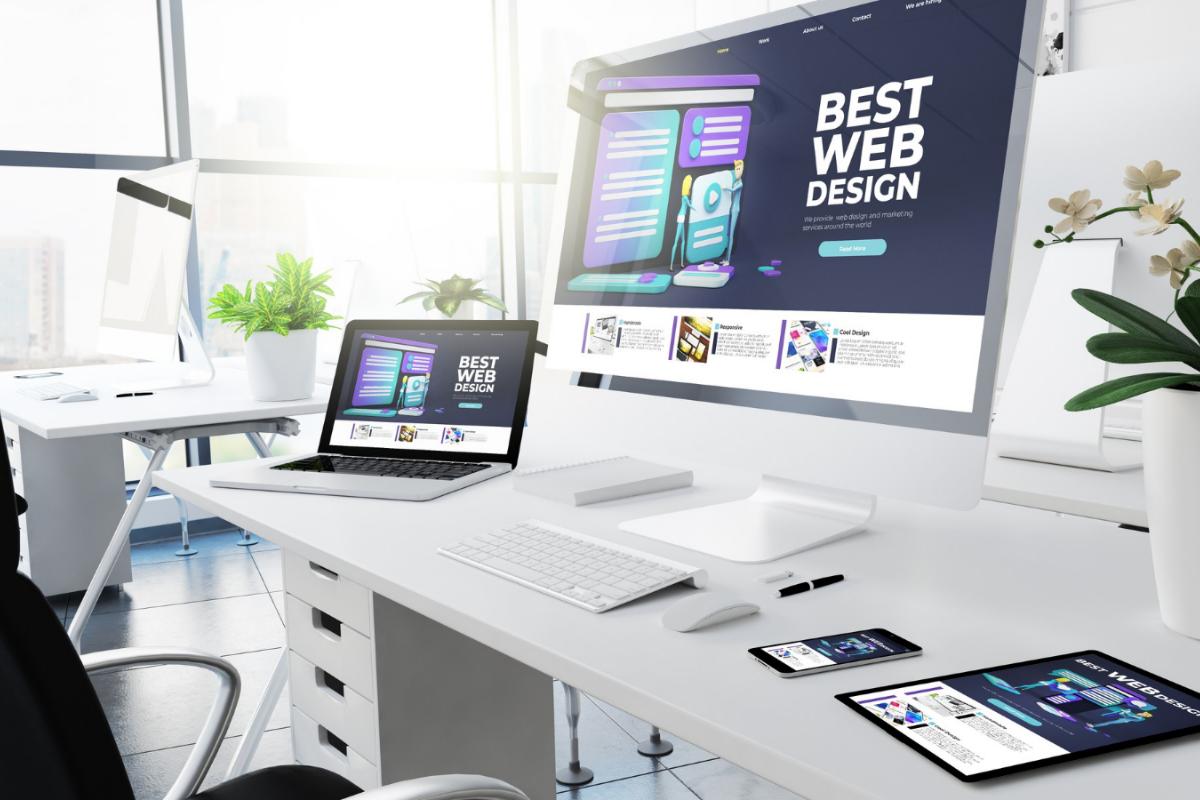 One of the acronyms that you need to be familiar with to be successful in building your online presence is E-A-T. It stands for expertise, authority, and trustworthiness. When Google raters look at your website, they are commanded to judge each of these areas. Google builds EAT into every algorithm. Therefore, it is essential that you concentrate on these three aspects when constructing a new website or adding to your current one. Why It Matters Proving to Google ...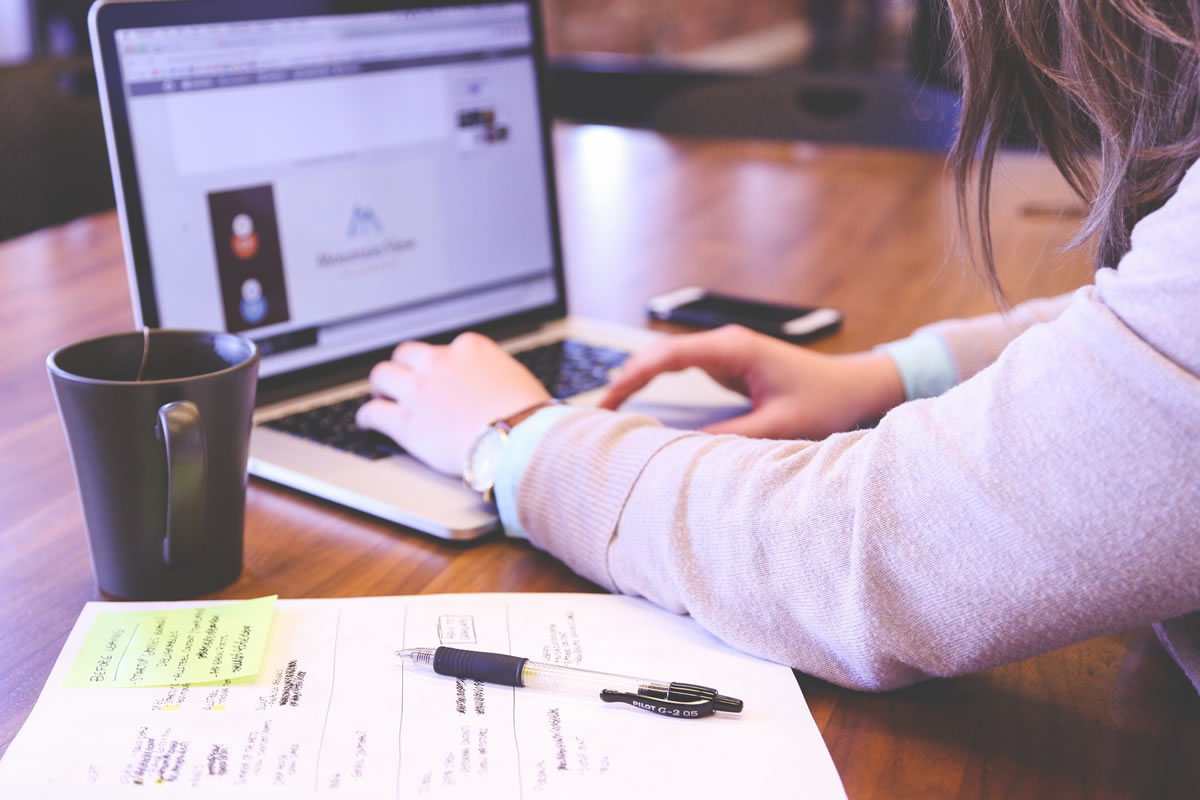 On March 12 and 13, Google rolled out a core update to their algorithm. While they announced this update, they likely rolled out another update in late June. While some websites saw their search engine result page ratings take a drastic jump upward, others saw them take a disappointing plunge. If you were one of those who saw your site go lower, then follow this helpful advice to regain your former position. Concentrate on the End-user The focus of every page on your web...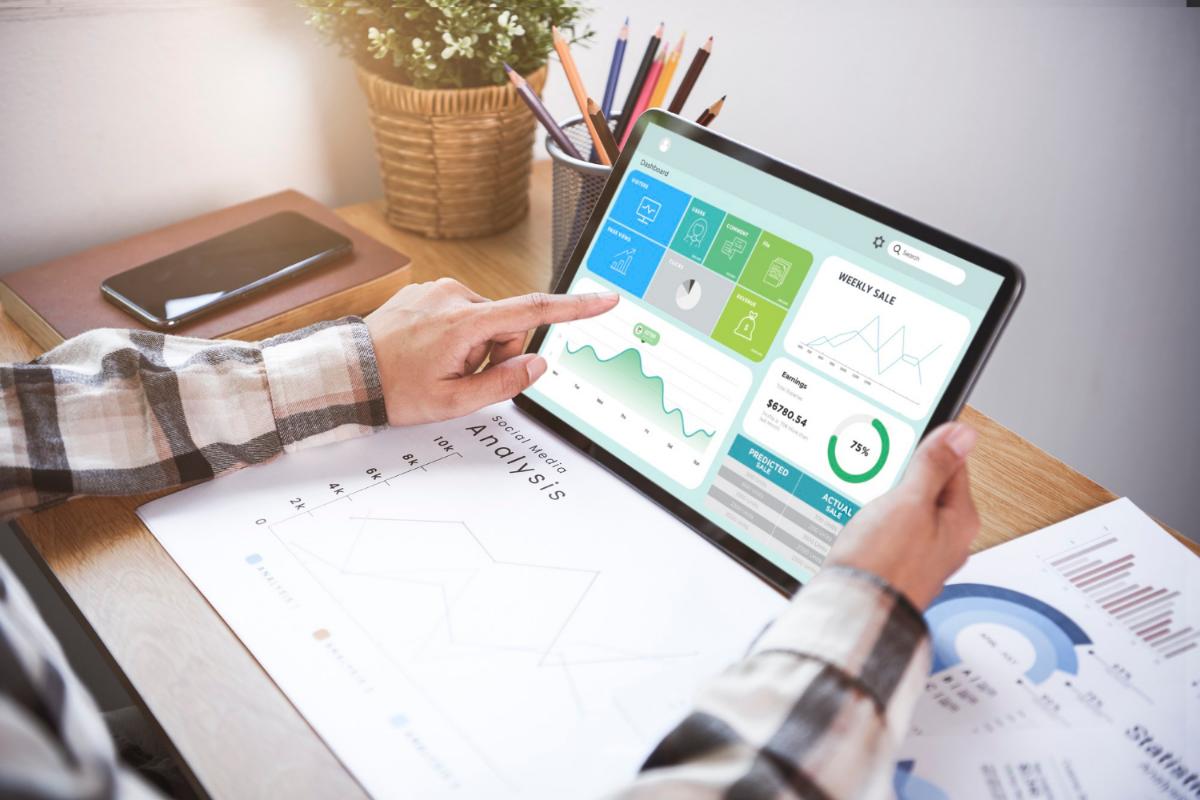 You spent hours developing your website, or you spent thousands of dollars of hard-earned revenue. The experts promised that if you built a great website, then your sales would skyrocket. You have not found that to be the case, however, as your sales are not climbing as quickly as you had hoped. There may be some quick fixes that can produce the sales results that you want from your website. Your Website Needs to be Customer Focused Focusing your website on your customer...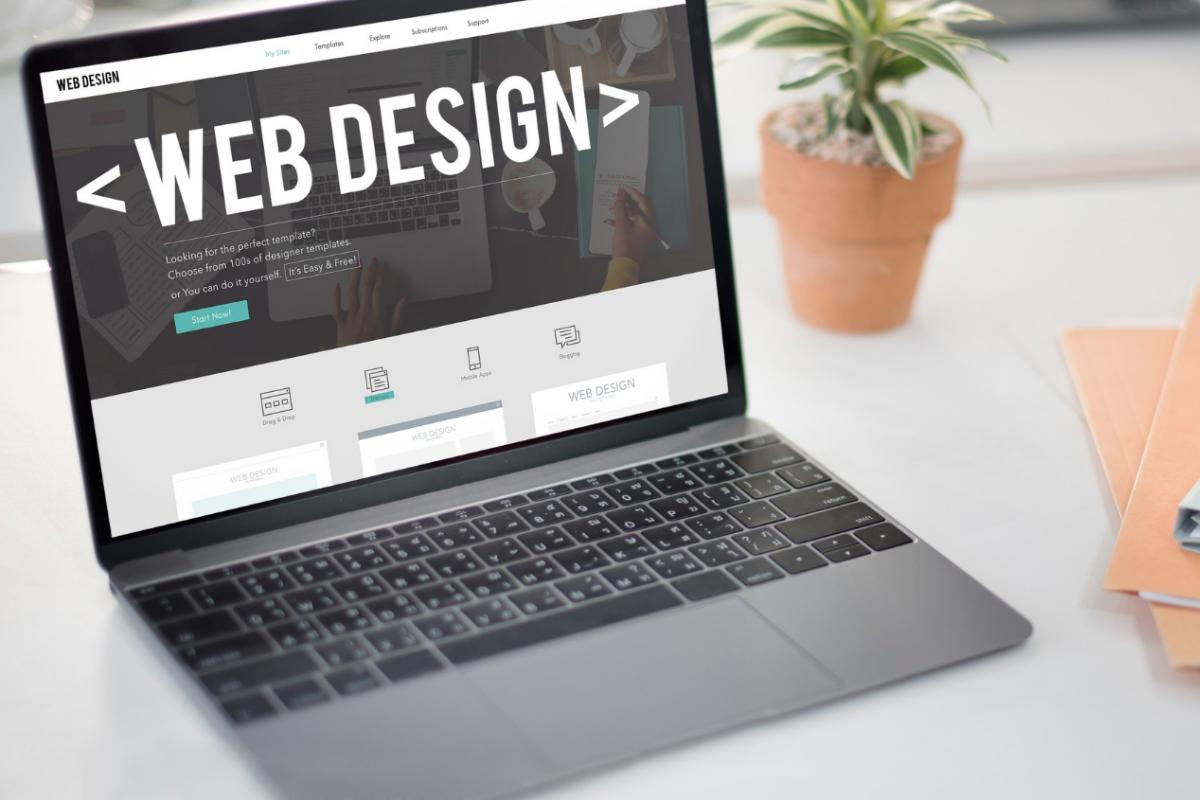 If you have a website with outstanding front-end performance, then it is much easier to meet your company's web marketing goals. While you cannot control your user's connection speed, improving how fast your site loads helps to retain more visitors to your site. When pages load quickly, your viewers have a better user experience, which may impact the amount of money that they spend. Google and other search engines test your site's speed. They usually place faster-performing ...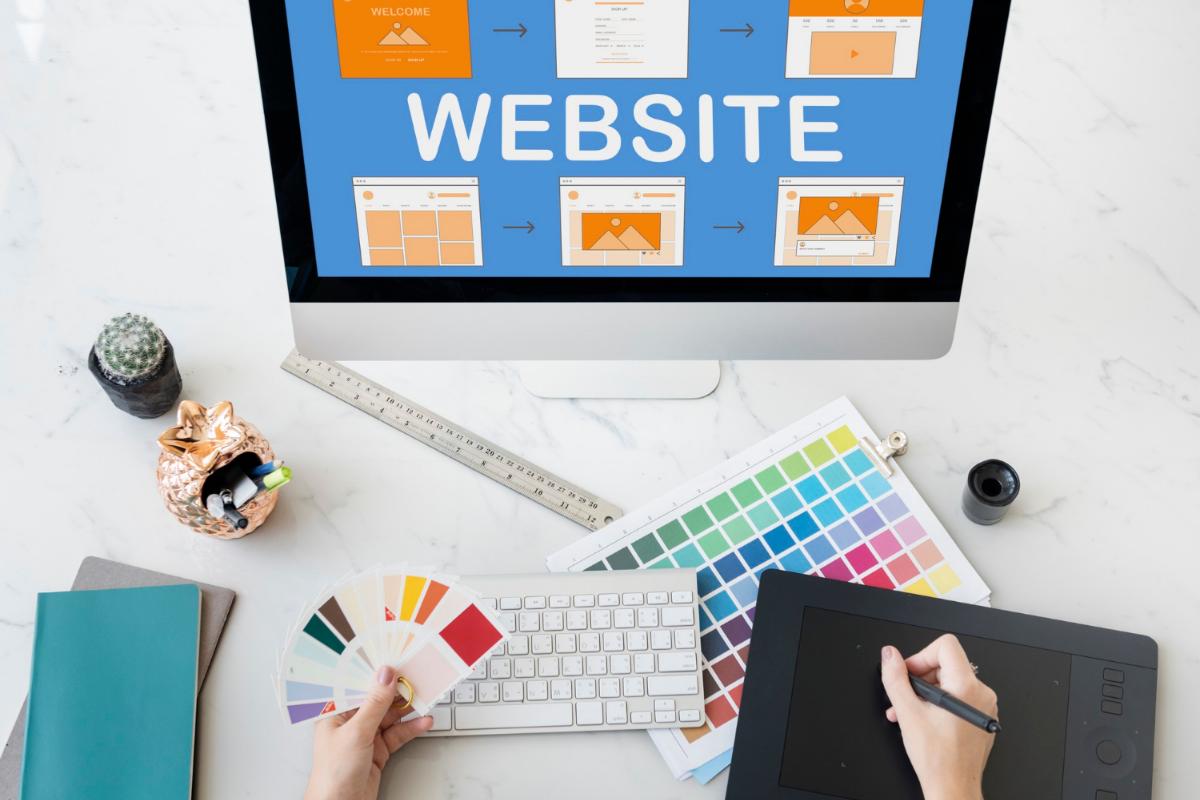 It is hard work starting a new company, and you have many different tasks on your plate. One of those should be getting a website built that will attract customers to your business. Employ these development tips to create a website design that is sure to connect with your target audience. Keep Words to a Minimum Unless you are writing a blog post, you should keep your words to a minimum. Many entrepreneurs put too many words on their page. Write your content. Then, go ba...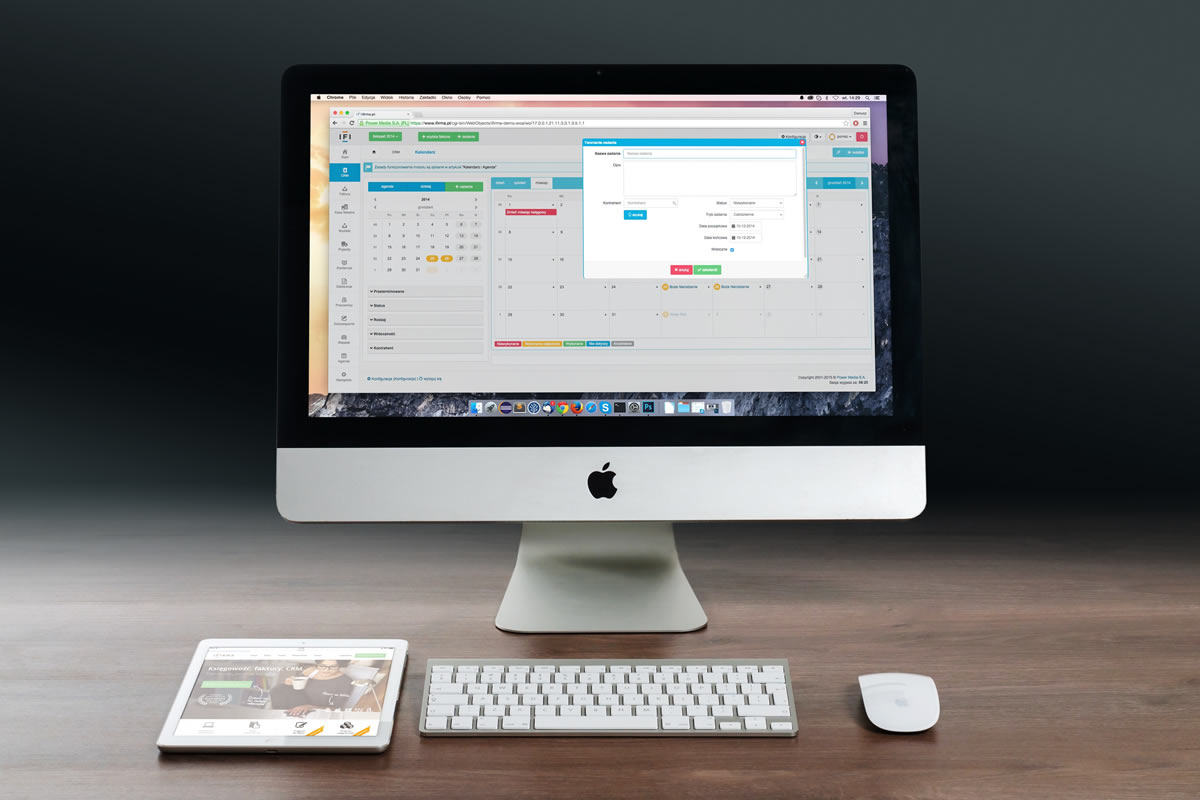 If you want to get people to click on your content, then you must hook them in from the beginning with a great title. That can be difficult to do all the time. If you want to raise your organic traffic, use these title tag hacks. Employ Numbers Employing numbers in your title almost always increases click-through rates because the brain is wired to look for hard data. Since numbers are precise, the brain sorts them out from other words. Then, it sends a signal that you s...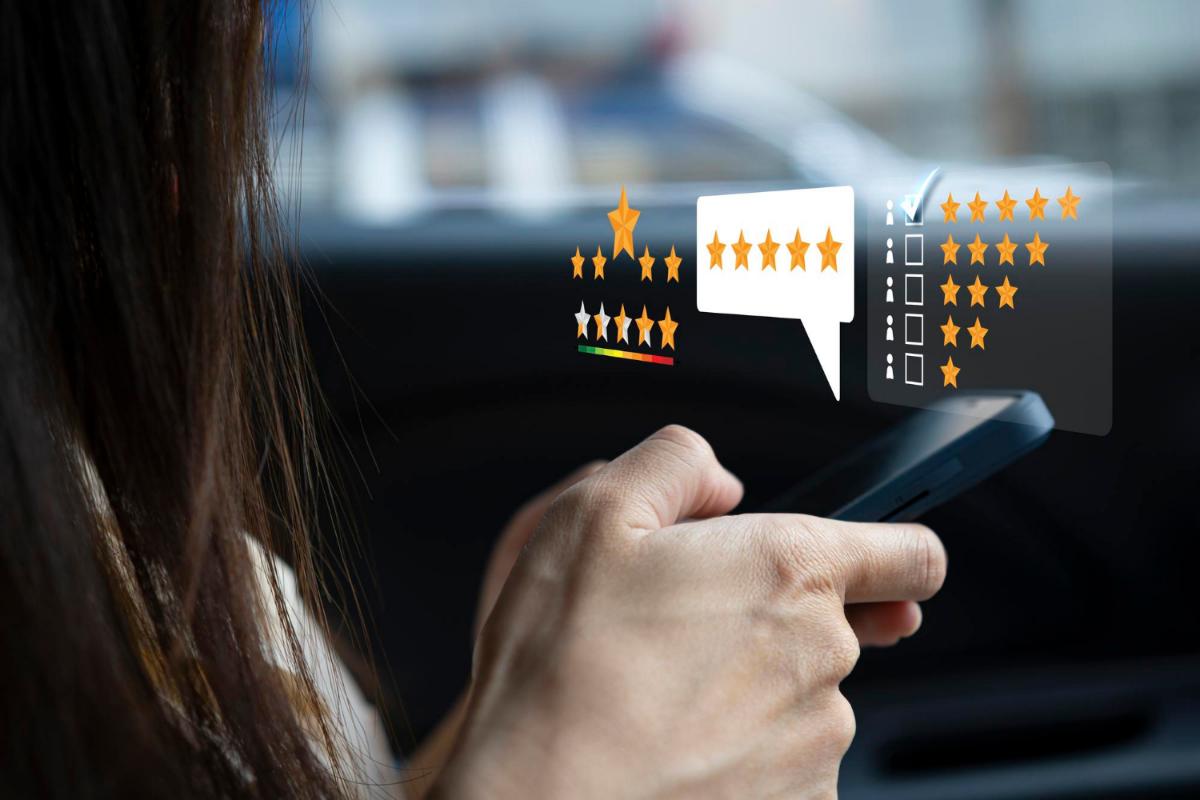 Approximately 63,000 searches are done on Google each second, and you want people to find your business when they enter a search term like SEO companies in Orlando, plumbers in Orlando or counselors in Central Florida, into the search engine box. The first thing that you need to do is have a great website filled with outstanding information. Many of your competitors have one, however, so that is unlikely to set you apart from the crowd. The second thing that you need to do is build your trust...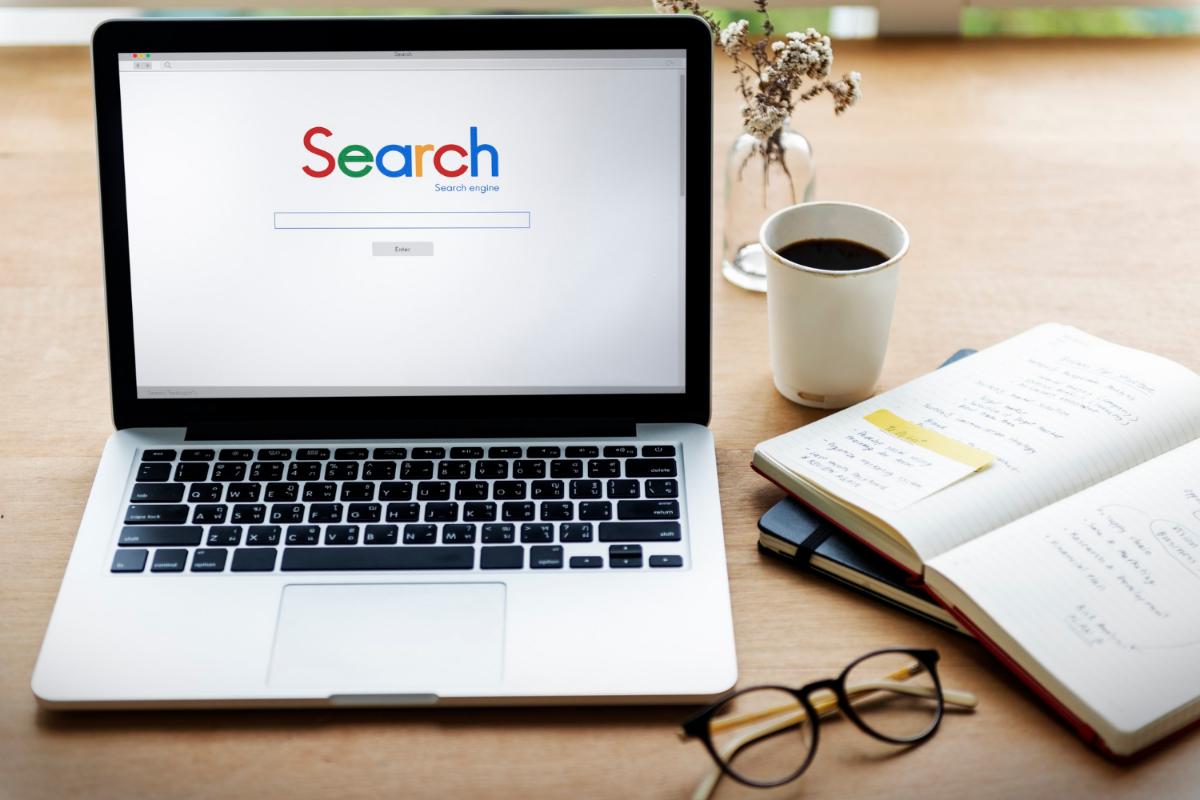 On July 15, 2019, Google's Search Liaison Danny Sullivan announced that the company made 3,200 changes to search systems in 2018. According to the company's press release, they based those changes on 595,429 search quality tests performed by people and the company's robust crawling system. That amounts to about nine changes a day, so it can be impossible to keep up with them all. Instead of losing sleep trying to change your website based on the latest changes, there are sev...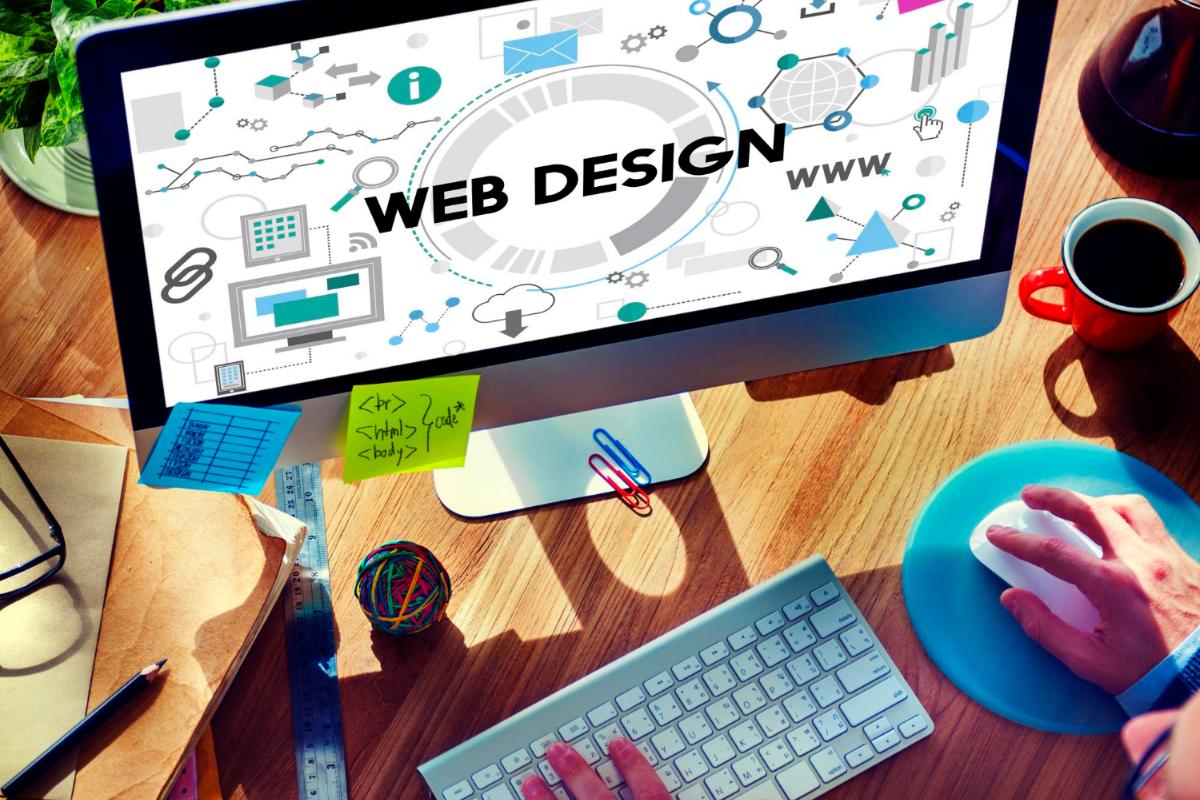 If it has been a while since you have updated the look of your website, then it is time for a significant renovation. A lot has changed over the last couple of years, and your customers will not be impressed with an outdated website. Make your website a more effective medium for your business by keeping it up to date. Here are some factors you will want to consider when deciding whether or not to renovate your website. Aesthetics Gone are the days of the internet favorin...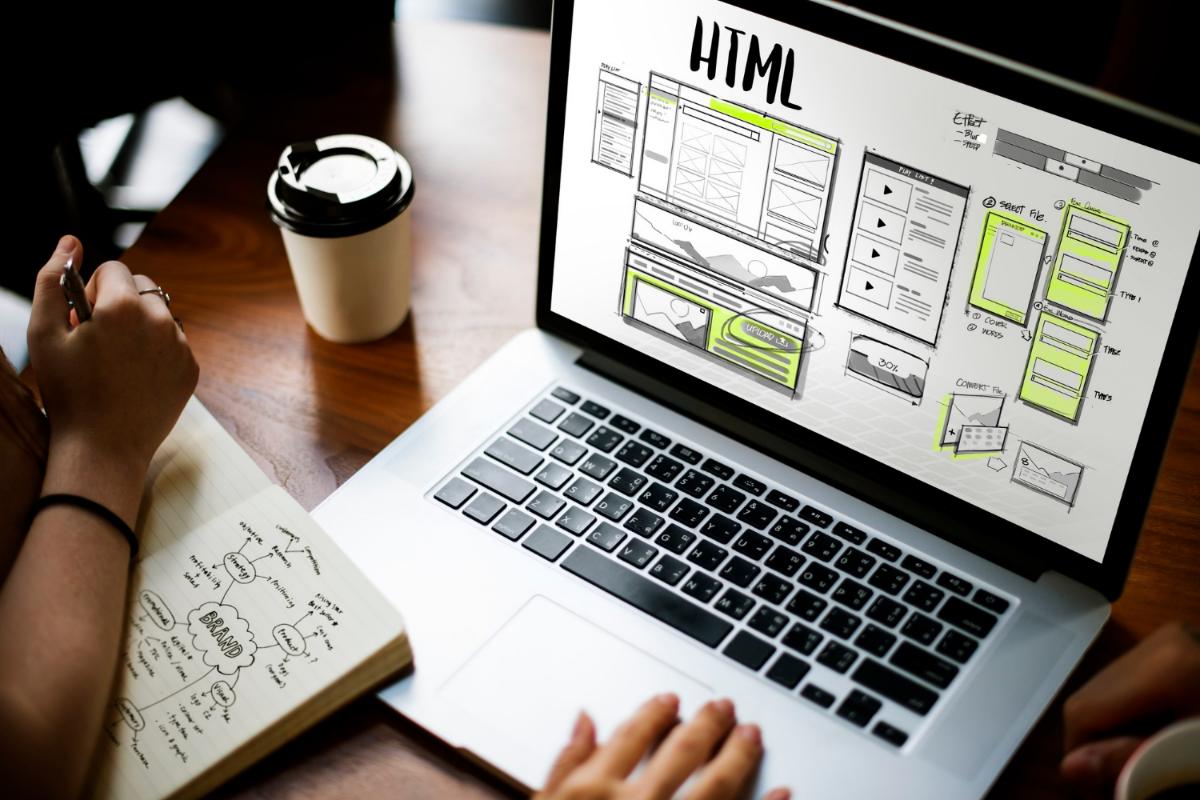 One of the most critical elements of successful website design is choosing the right fonts. While your target audience may be unaware of it, the right font can make an emotional connection with your audience, helping you meet your digital marketing goals. Keep these tips in mind when choosing fonts for your website. Pick Only Three Fonts At most, you should use only three fonts on your website. You should have a primary font that you use for your titles, subheadings, and...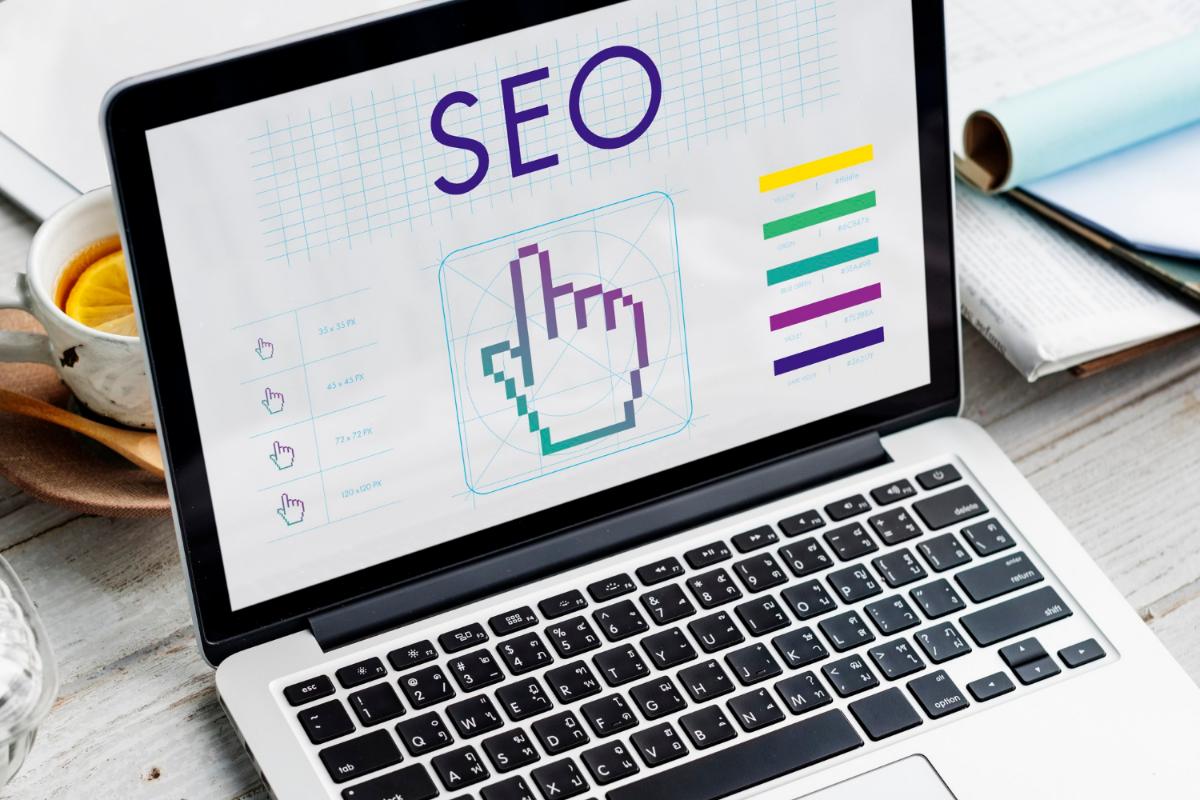 If your small business needs to generate more leads, then you need to look at your search engine optimization (SEO) game plan. There are many ways that you can use SEO as an offensive tool allowing you to generate more leads for your business. The successful implementation of SEO can also keep you far ahead of the competition. Use our SEO playbook to take the first step on your journey to success. Optimize Your Small Business Website Distinguishing yourself as a small bu...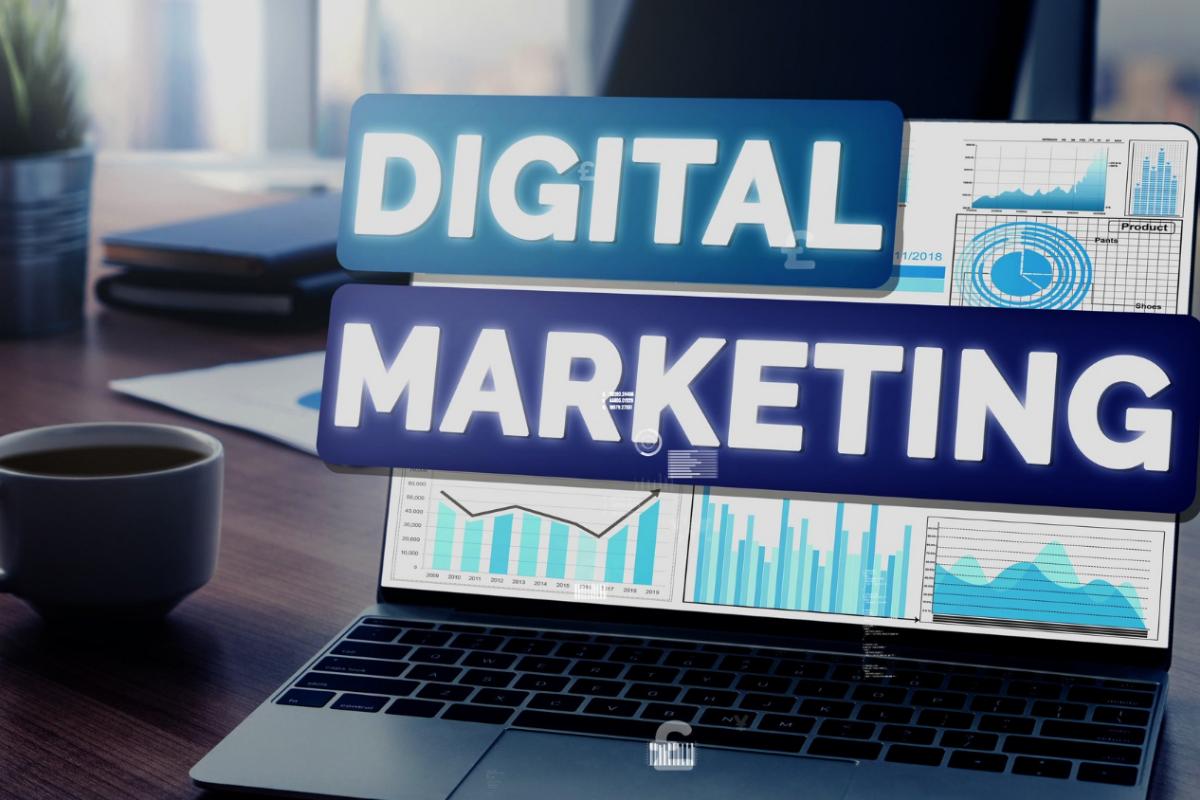 While you have been racking your brain to come up with the right words to include on your website, the painful truth is that your words may be hurting your efforts. The wrong words, too many words, or weak words can do more harm than good to your web marketing efforts. Keep the following tips in mind and choose your words carefully. Get to the Point Use only the words that you need to convey your message. Be wary of using adjectives and adverbs. Get right to the point an...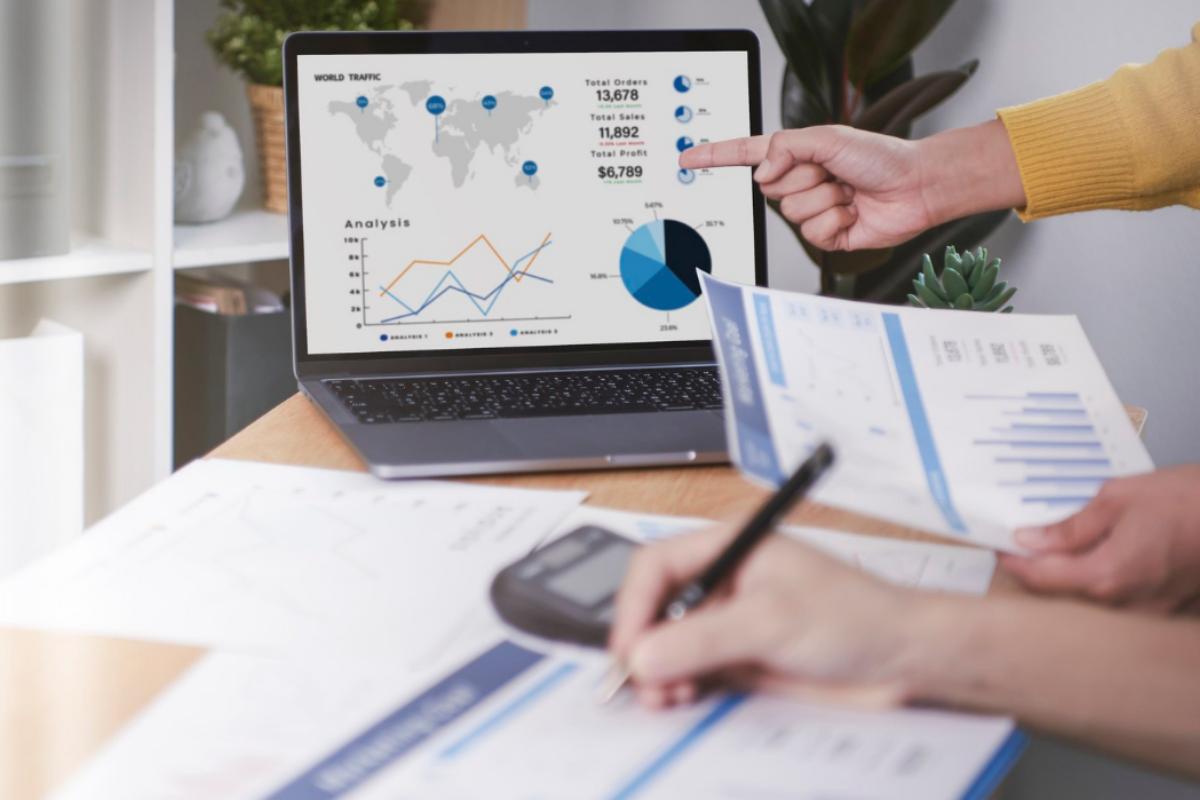 In the constantly evolving world of digital marketing, it's hard to know what your next move should be. You can choose to focus on your own website, social media, forums and a host of other choices, but you never know if you are headed in the right direction. This is where it's important to implement marketing goals into your strategy. Your goals should be specific, measurable, attainable, relevant and timely. While your goals will be unique to your business, here are some core id...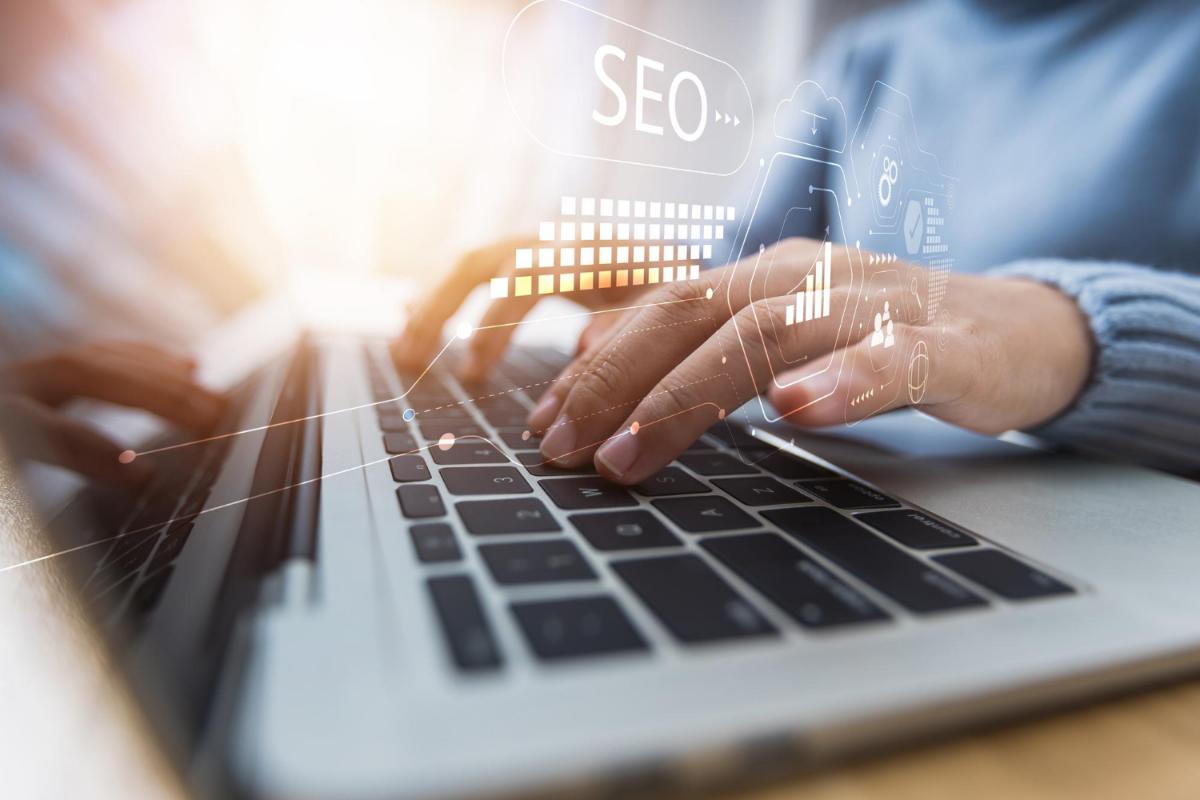 Imagine being on a hike and losing your map in the middle of your journey. Losing your ability to navigate causes immediate panic and confusion. People don't like being lost, and this applies to the internet as well. Maintaining visitors' ability to navigate your website is crucial for earning their engagement and trust. Here's how to keep your visitors comfortable with your website's navigation. Consistent Make sure that your navigation is consis...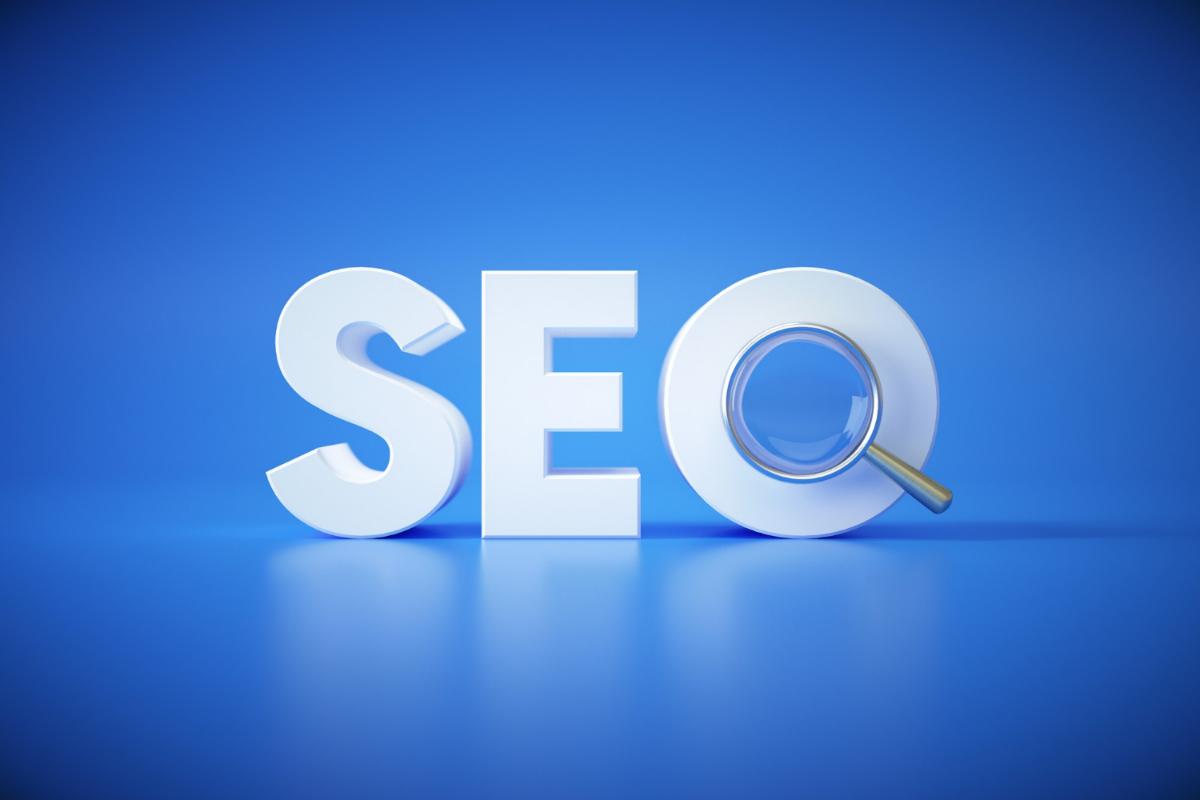 Competition is the lifeblood of capitalism. This truth is only magnified on the internet, where business is accelerated. It's no secret that Search Engine Optimization (SEO) is the future of online business. The field of SEO is a very competitive one as business try their hardest to capture as much online attention as they possibly can. The great news is that getting competitive in SEO sparks innovation, prevents complacency, and encourages you to improve every aspect of your business. ...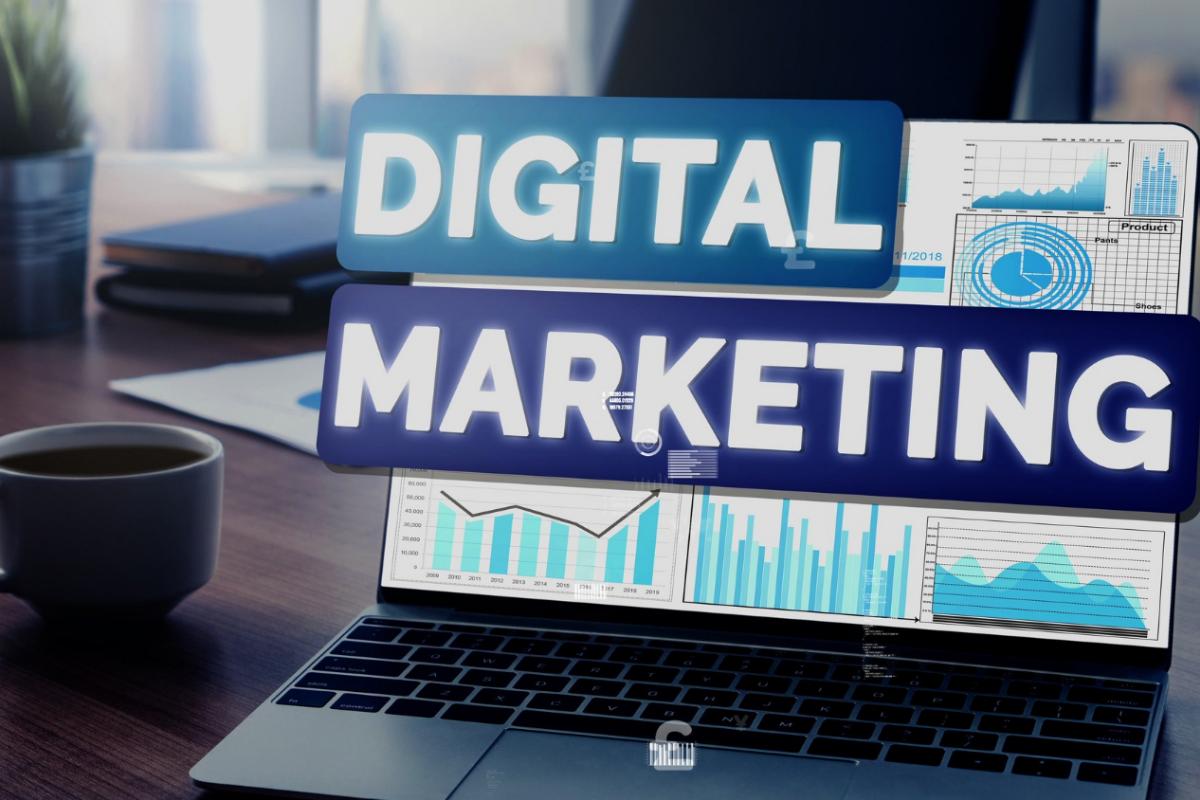 Web marketing is a great way to connect with your target audience. You have many different types of content that you can use, but many Orlando business owners and managers find that they get stuck using the same style of content every time. While this may connect beautifully with part of your target audience, you can reach even more people when you use different content types. Consider these content types the next time you are producing content for your website. Blogging ...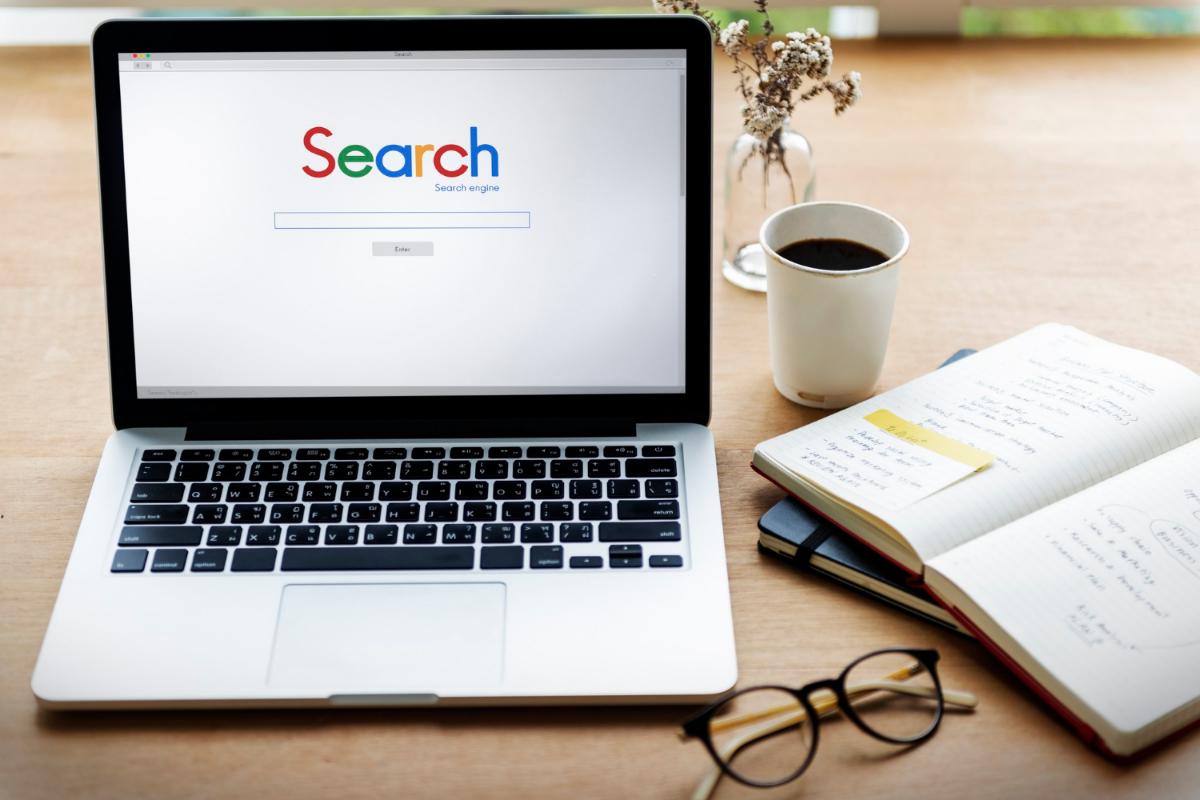 Occasionally, Google makes changes in how they rank websites. It is speculated that this practice ensures diversification of search results. Google tightly guards their ranking algorithms so ultimately, all we can do is speculate. In fact, some companies even publish a weather-like report based on how volatile rankings have been over the last 24 hours. Once Google makes a change to their algorithm, it's important to adhere in the pursuit of web relevance. Here are some of the major algo...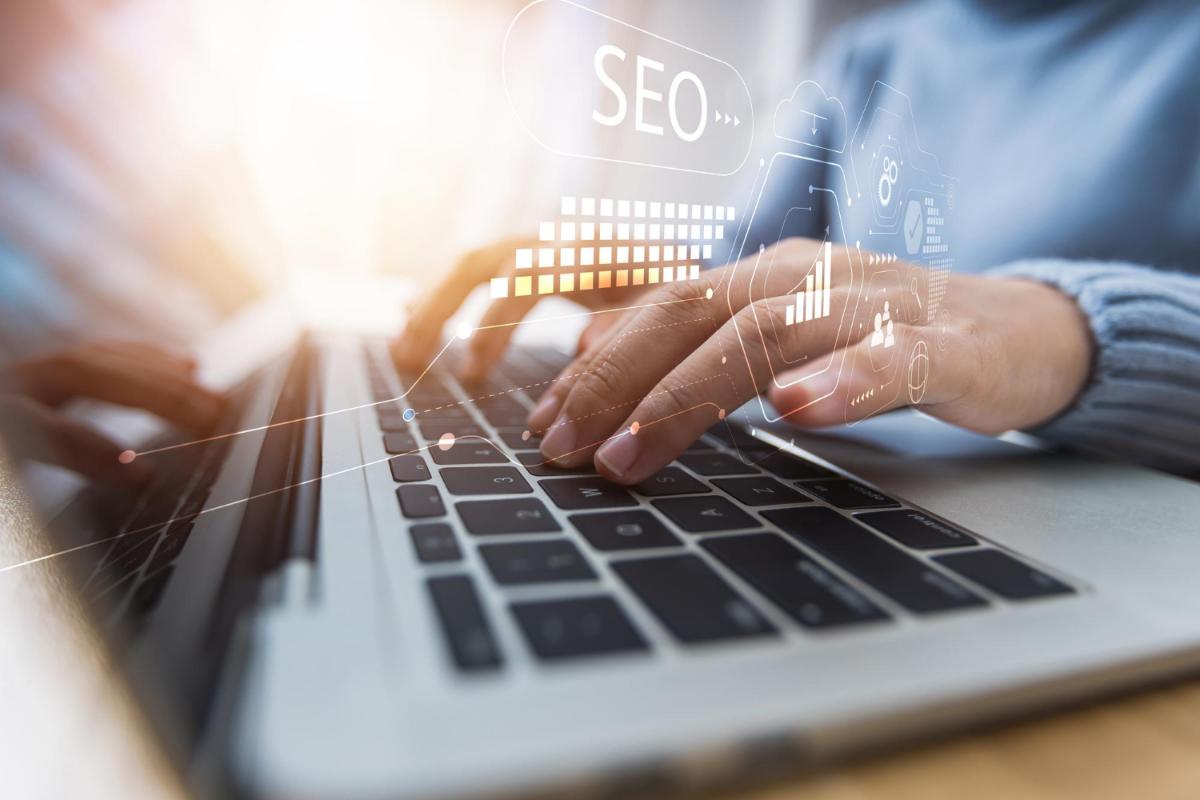 Studies from the Social Science Research Network find that 65% of people are visual learners. Humans are visually inclined beings, meaning that it's important to use imagery to capture attention. It is vital, however, to choose the right images for your website because you want to deliver a consistent message to your viewers. Here are some tips you'll want to keep in mind when choosing the right images for your website. Choose Quality Internet users tend to t...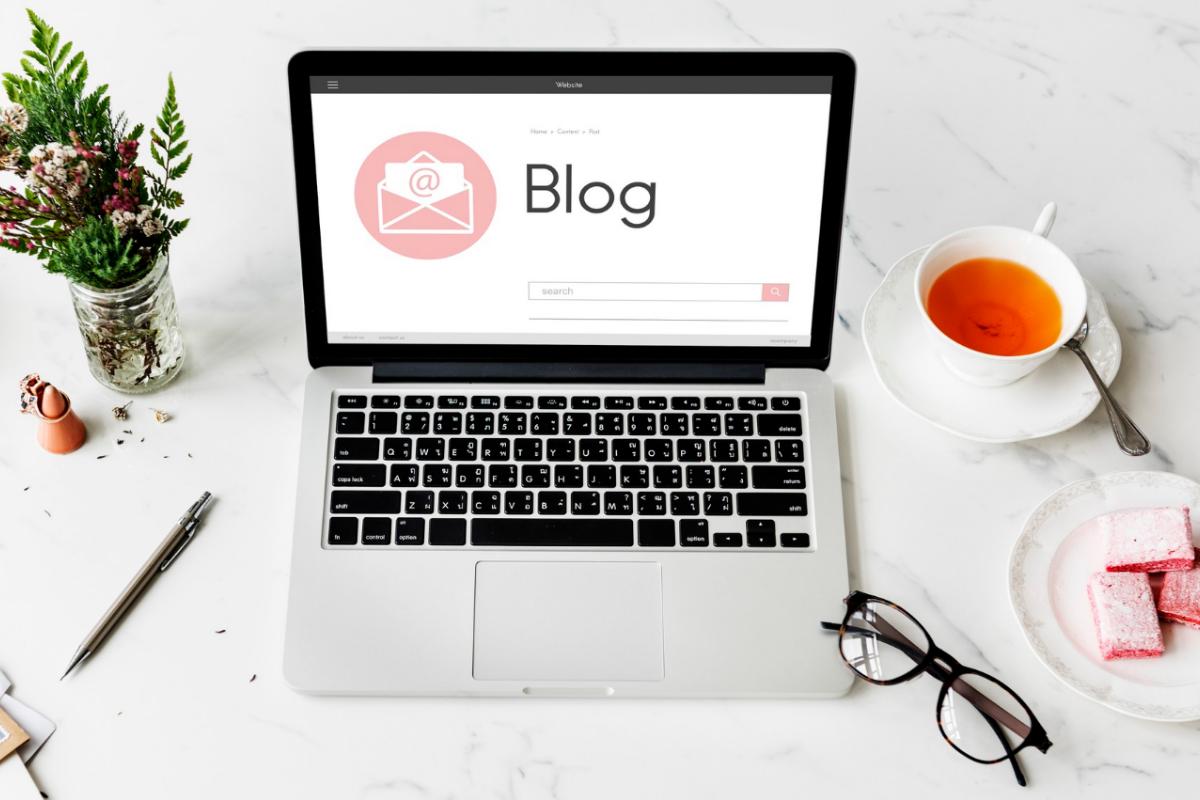 When visitors of your website read your blog, a majority of them are skimming through the fluff to find the information they're looking for. If they do not find anything quickly that interests them, they are off to your competitor's site to see what they have on a subject. It's therefore paramount to not only capture your readers' attention, but to guide them through your articles to retain their attention. Subheadings (like the ones in green below) are an ef...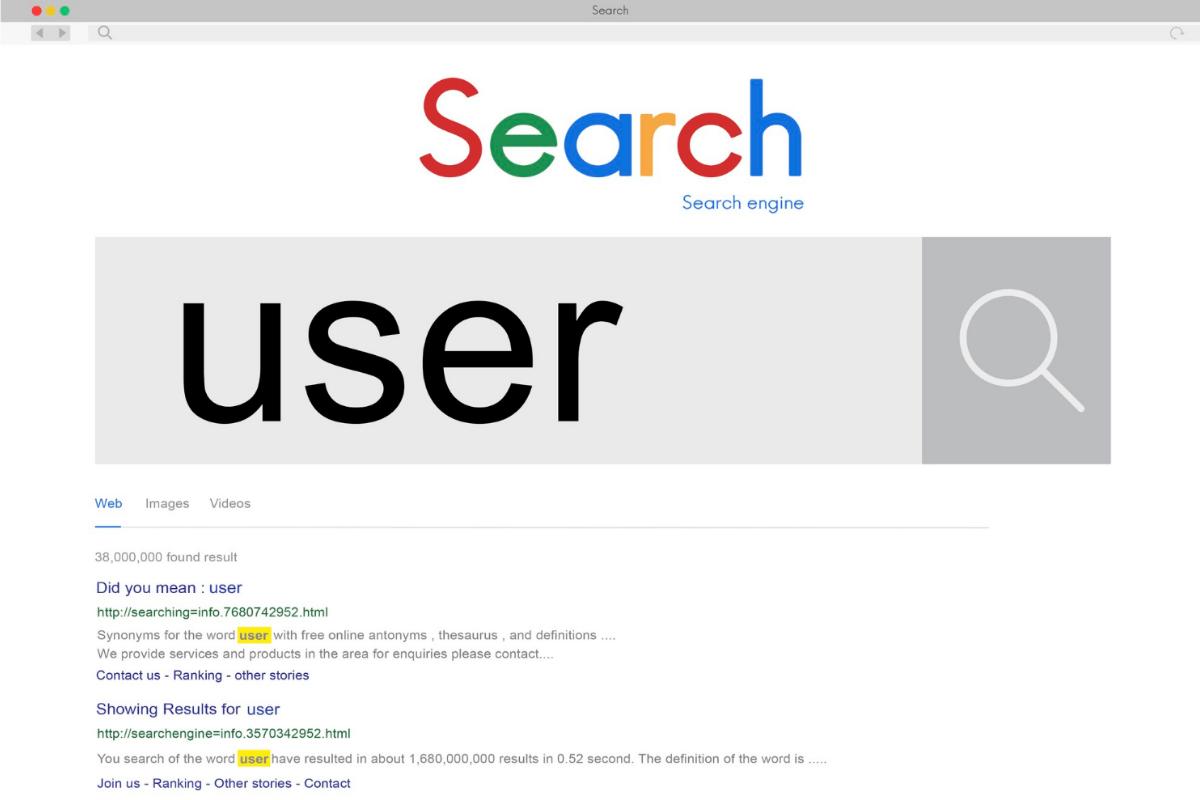 Many small business owners wonder how they can win the listing war allowing their website to be among the top Google results. The competition for these highly lucrative top spots on Google is fierce, as you may have already learned. The great news is that you don't have to spend a small fortune to get to the top of the organic listings. As a small business owner, it's important to market effectively and efficiently in order to grow your business. Here's a few tips to help yo...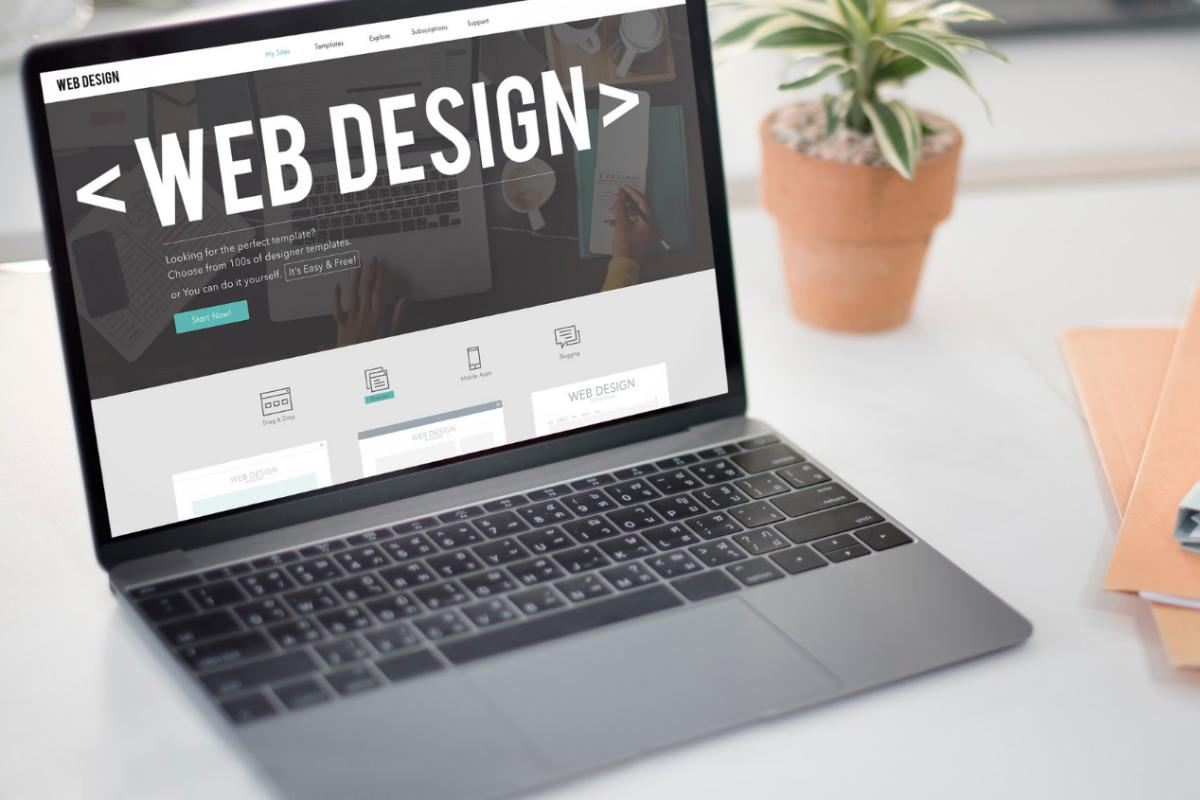 Recall an experience in which you're out of town and looking for a place to eat. Without a modicum of knowledge of the area, you have no idea where to look. Therefore, you pull out your smartphone and google "food near me". Instantly, Google produces a list of local restaurants. What you'll likely notice are the three most appealing choices in the area prominently displayed on the search engine. What you're not likely to know is how these three businesses are for...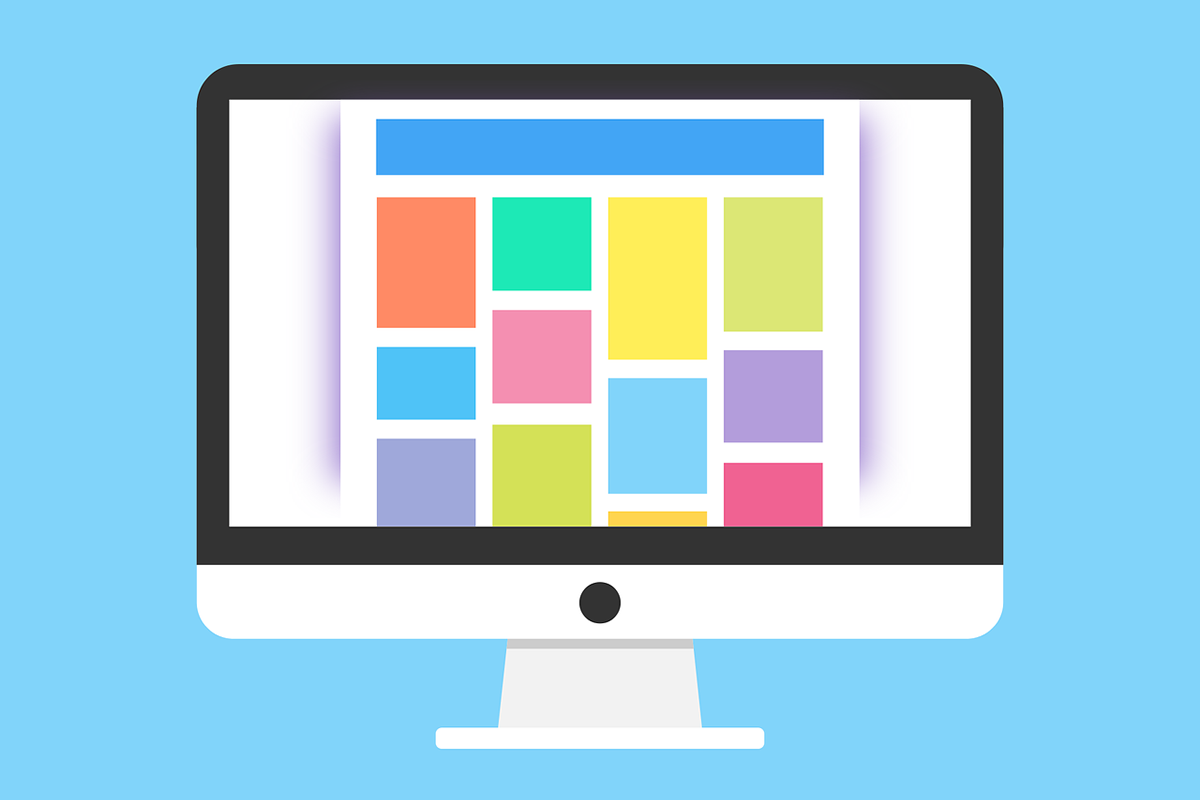 Many consumers buy products due to a subconscious inclination to do so. This is due to careful marketing tactics that have been mastered over the years. A key component of these tactics is the use of colors to manipulate the senses of the consumer. The same effect can be achieved with your businesses' website. Here's a list of popular color schemes that can aid in the marketing of your business: White White is the best hue to imbue the visitor of your website...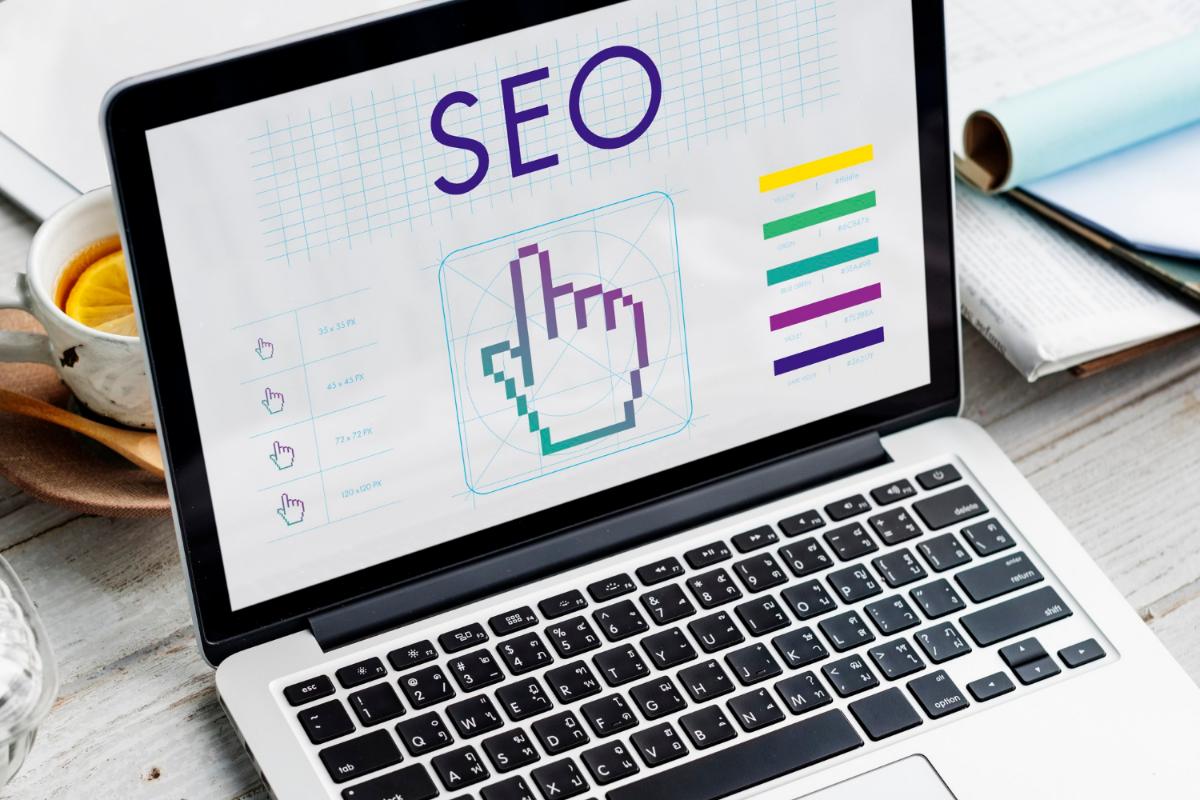 Just as the best farms have well-stocked silos, the websites with the most dominant internet presence have an abundance of SEO mechanisms at work. SEO, or search engine optimization, is a combination of methods that increases the likelihood of a website being a high-priority search result. Here's a guide on optimizing your content so your business can be a search engine favorite: Choosing the Right Keywords As a small business, your best option is the use of locati...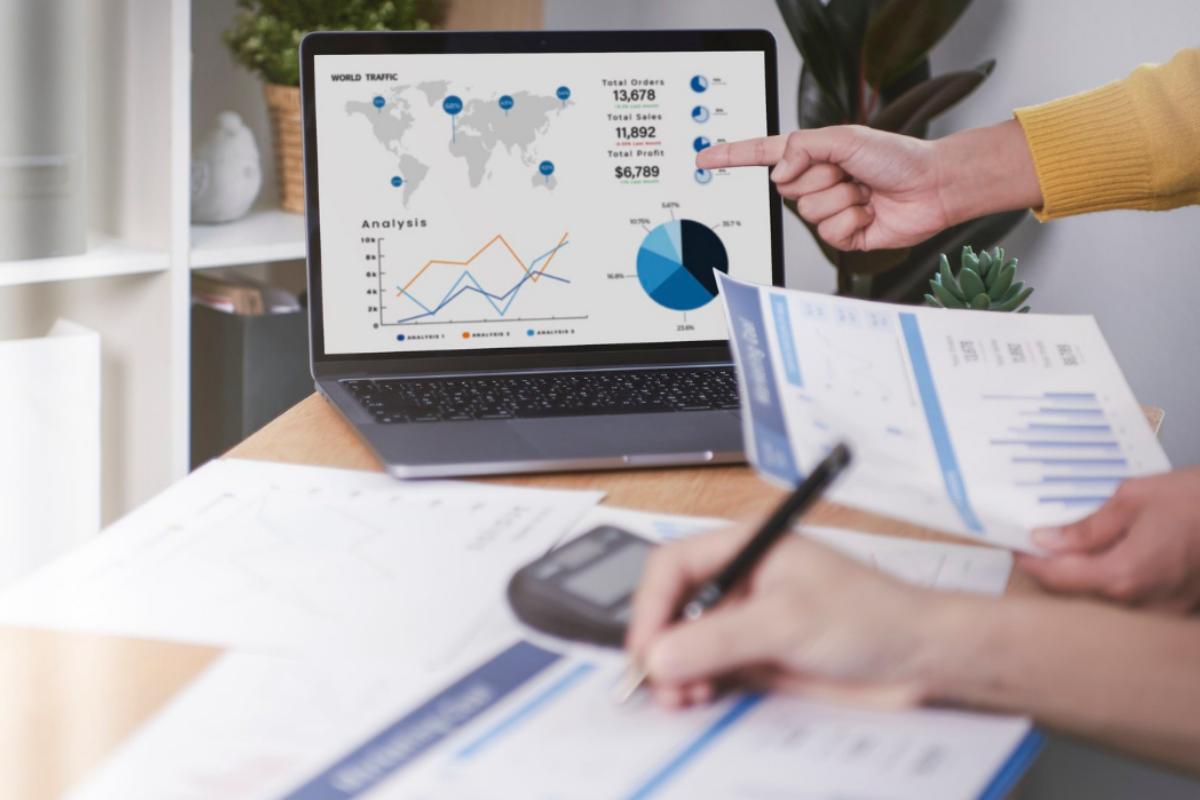 No matter what product or service the customer is looking to buy, the process they go through is similar. The following is a rundown of the consumer's decision process when it comes to deciding what businesses to buy from. Initial Need Every economic transaction begins with a need for consumption. The customer's journey of making a purchase begins with a want or need of a product or service. This demand can be determined by a host of factors, but the bottom l...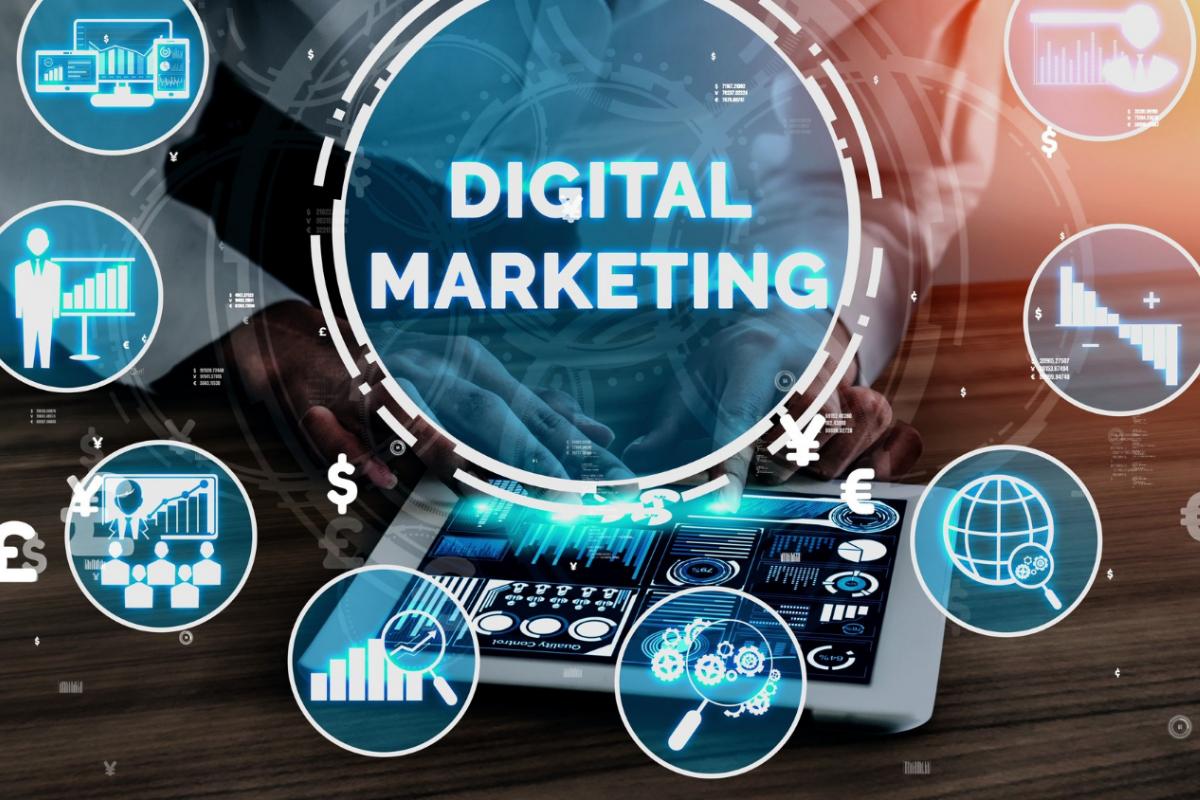 Every business aims to keep the customers coming in at a steady pace. This is why marketing is necessary to introduce your products and services to potential customers who might become a crucial part of your customer base along the line. Traditional marketing has been employed for years to drive customers but with the adoption of the internet and rapid change of interest to digital means, web marketing is becoming a trendsetting sector. Web marketing is the process of usin...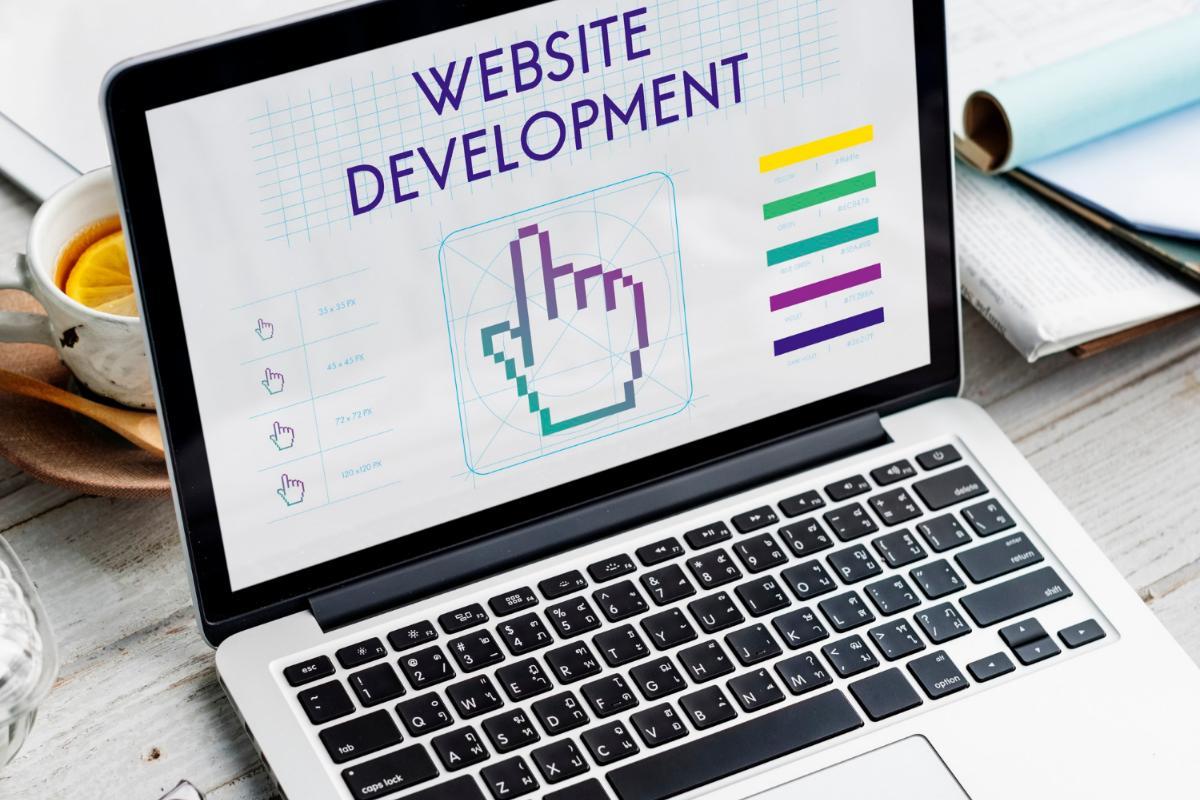 In an information-hungry era driven by technology, more people rely on the internet for information. People and companies flood the internet daily seeking different information to better their lives or satisfy curiosity. If you have a business and don't have a website or any other sort of online presence, you're missing out on a huge opportunity to expand your business. In this post, we'll briefly pinpoint the benefits of web development and how your business c...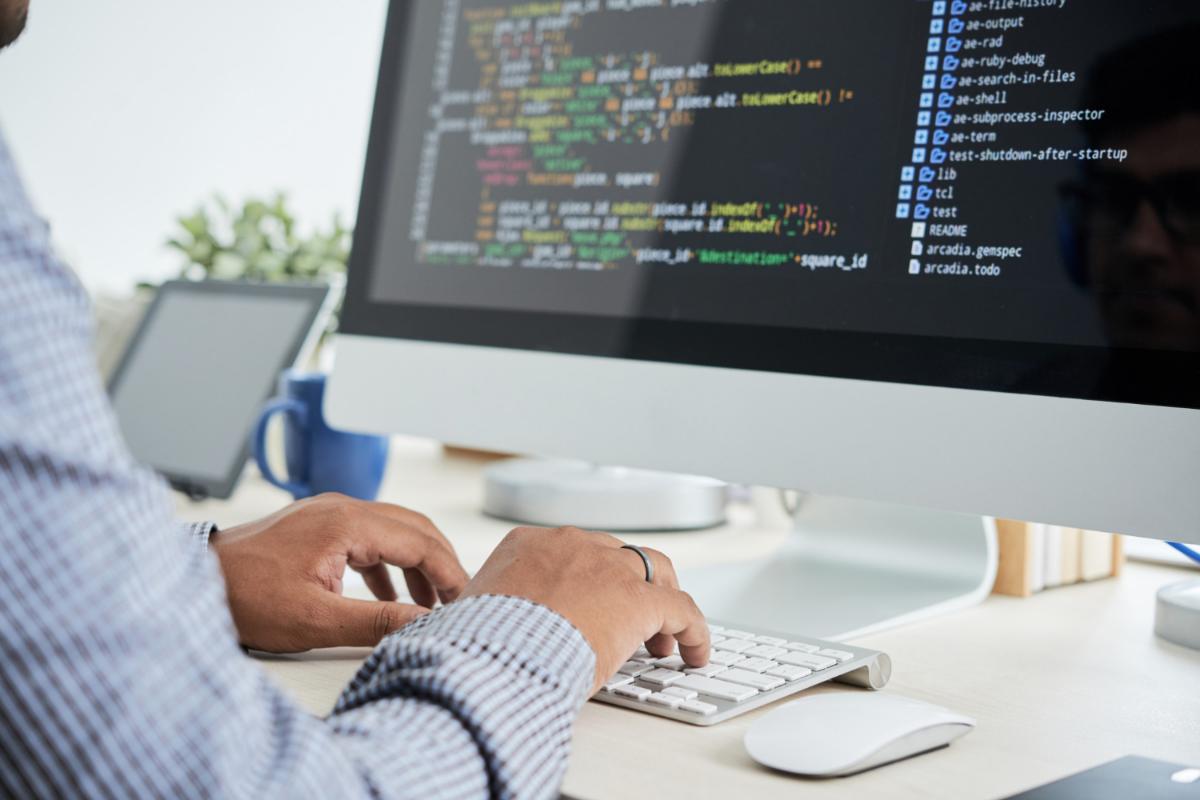 Whether for a business, or other purposes, web design can be beneficial to you and your prospects. Good web design enhances user experience and keeps people on your site until they get what they want. Fluid, user-friendly websites are essential for running a modern business, but creating one is no simple task. If you decide to consult with a web designer, be sure to ask the following questions: 1. Does their Portfolio Appeal to Your Preferences? It's a common practic...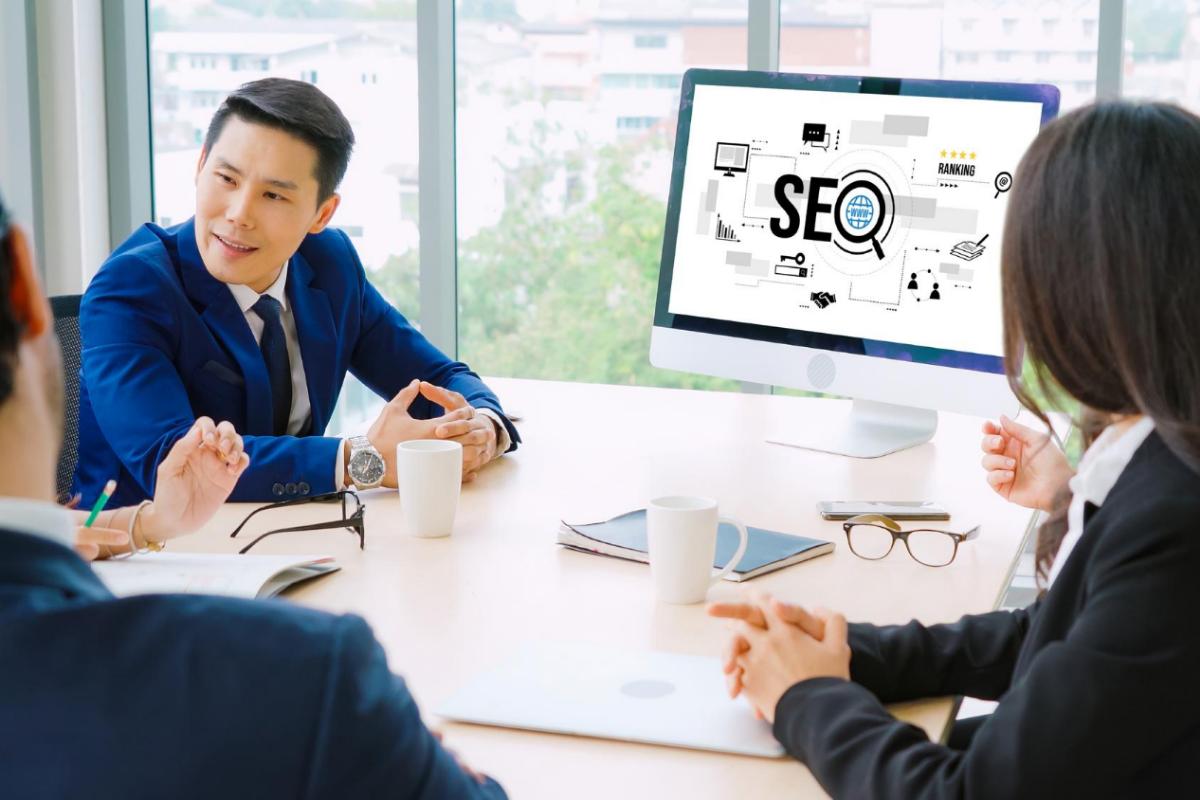 Search engine optimization (or SEO) is a way of improving your business' performance on search engines like Google. Business owners who have recognized the benefits of harnessing internet potentials in expanding their customer base know the importance of SEO. There are tons of other businesses competing for your customers, so how do you beat them to the chase and remain on top? SEO tactics are the best way to lock in customers and stay ahead of the competition. Choosin...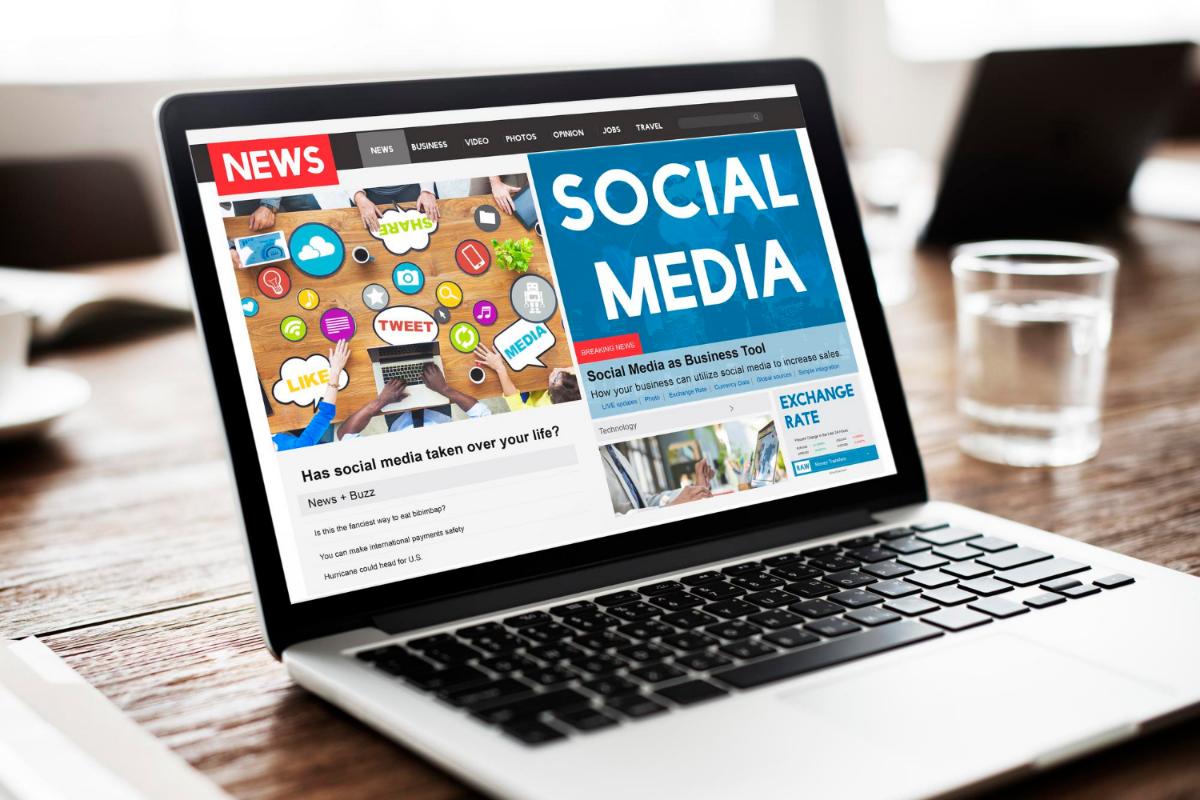 The world of digital marketing is constantly evolving. The top businesses in the world are the best at keeping up with these trends and taking advantage of the lucrative opportunities digital marketing possesses. Here are some of the most prominent trends that you'll likely encounter in your effort to utilize digital marketing: 1. Marketing Automation Automation is an exponentially efficient method of mass advertising. Marketing algorithms can perform simple, repet...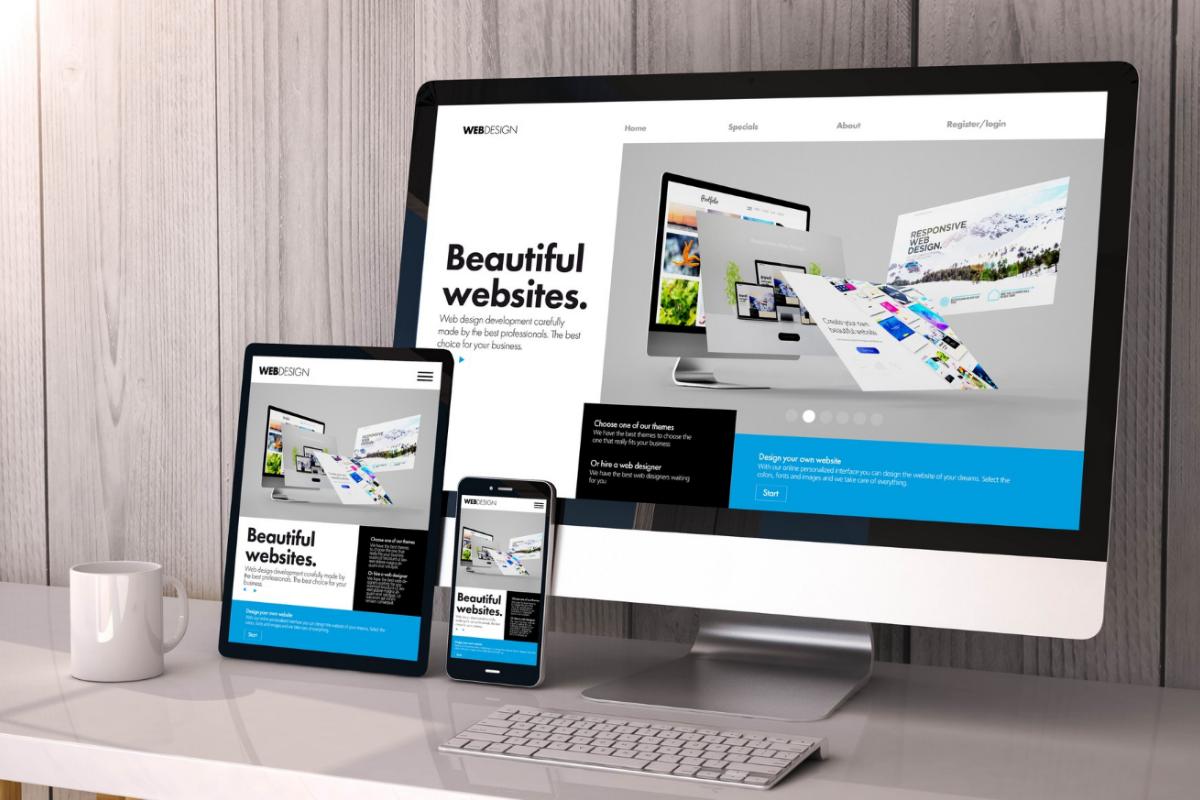 Small and medium scale businesses are increasing in number, however the competition facing small business is huge. As a small business, you need to take advantage of any opportunity you can find. Here are a few tips to enhance the marketing effectiveness of your business: 1. Brand Positioning One very common early mistake of growing business is lack of effective brand positioning, the strategic placement of ads to reach target demographics. The most efficient way to acco...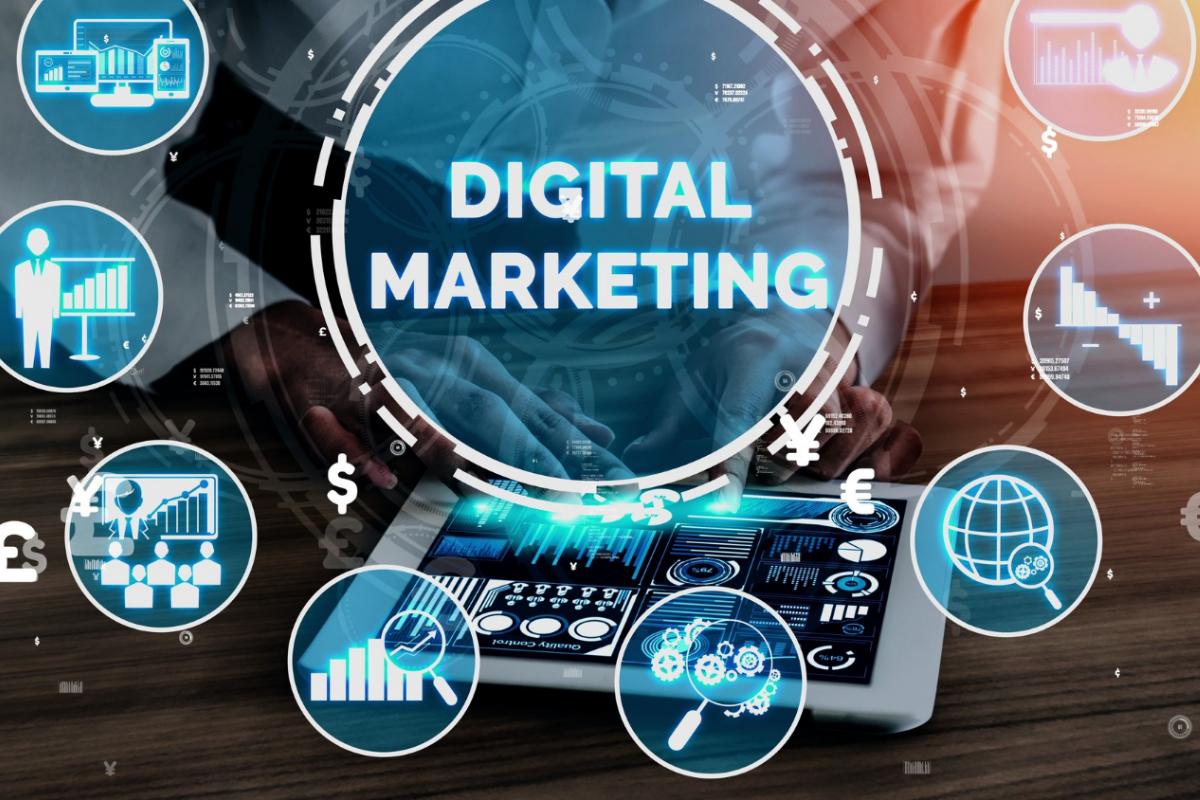 SEO is not just an Internet trick but an important tool with which you can grow your business online. However, SEO and content marketing goes hand in hand to bring the desired result. If you wonder how the two are relevant, we have penned down some ways in which content marketing affects SEO. Bite Size Content Over the years, the length of content has always been a controversy. However, when Twitter came up with a 140-character policy, content marketing changed across va...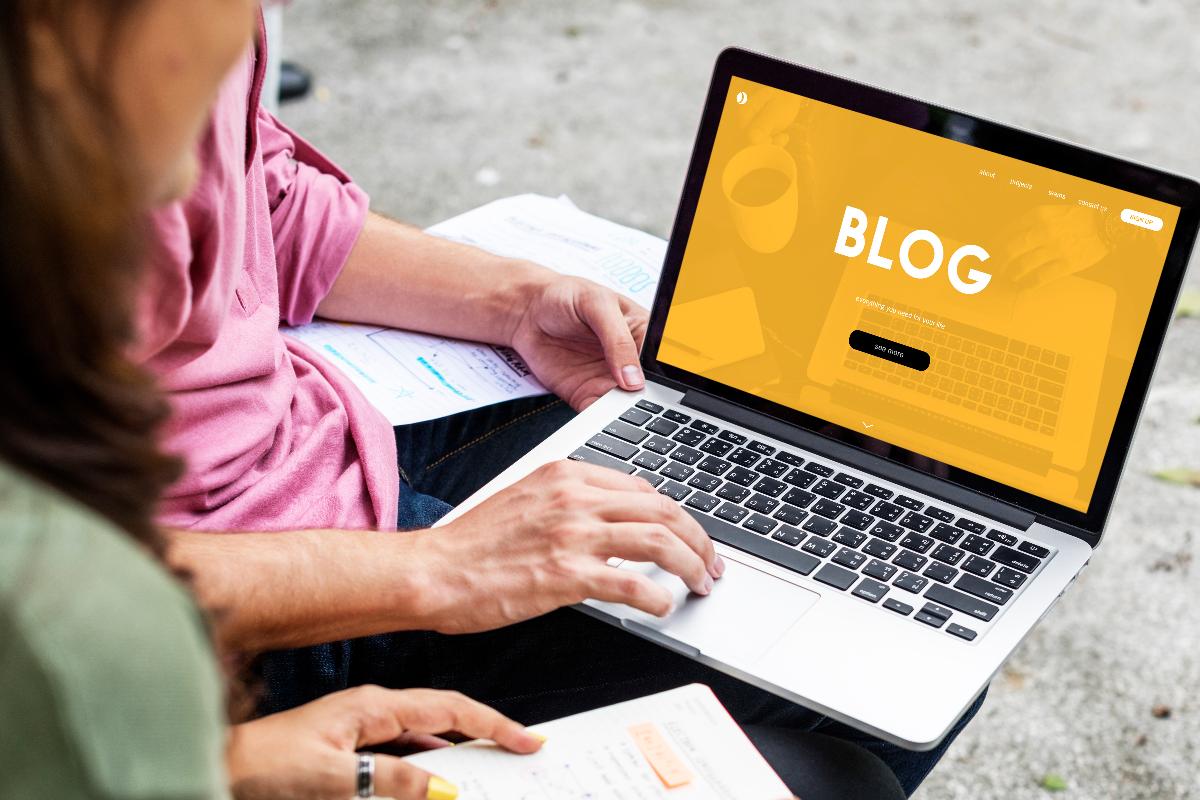 The blog of your business website is more than just a filler page to add trivial content. A blog can be a vital turning point in the success of your business. Customers may find your business through keywords written in your blog or become convinced of the quality of your product by its content. The purpose of your blog is to demonstrate your authority and expertise in your area of business. Here are a few ways to bolster the effectiveness of your blog: 1. Pick a topic T...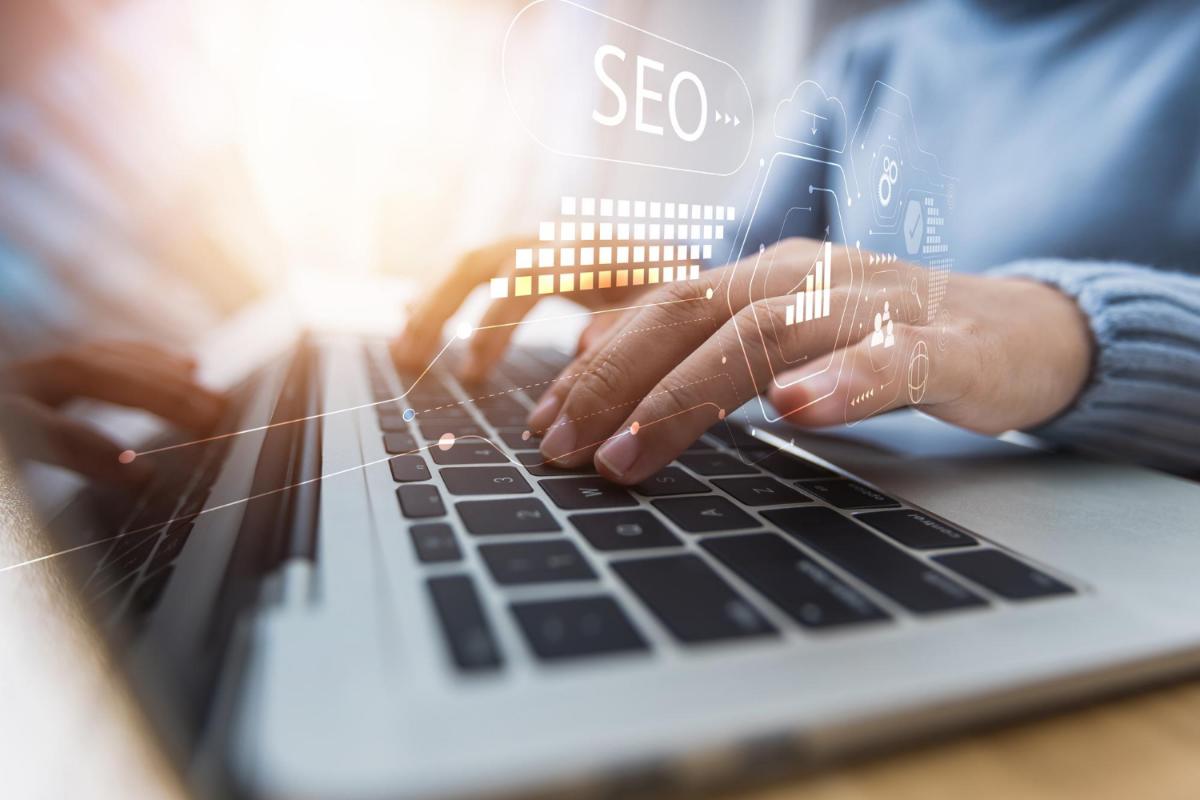 No matter how well a website was initially designed, the time will come to redesign the site. Redesigning a website is vital to maintaining the quality of the site and should be done a relatively regular basis. While doing this usually increases traffic, a drastic redesign can be detrimental to your website's traffic. Here are a few ways to prevent a reduction in website traffic after a redesign: 1. Check your Redirects This is the most important step after a websi...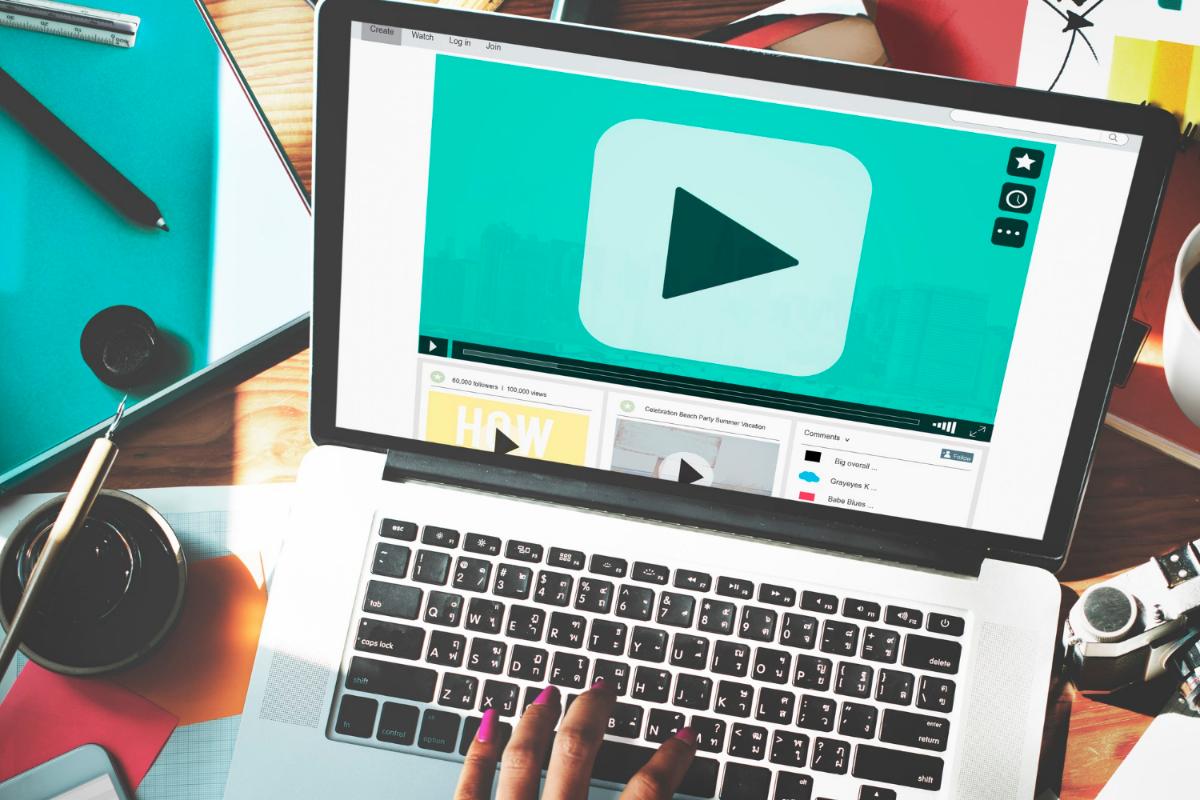 Multiple sources have claimed that users decide whether they want to stay on a website within 10 and 15 seconds of opening the website. This means that you need to reel your visitors' interest in quickly. This limited time that you have is primarily determined by how well your website is set up to gain the trust of visitors. This is an integral part of web marketing: making your site trustworthy. Here are three simple ways to build trust on your website: 1. Set up a...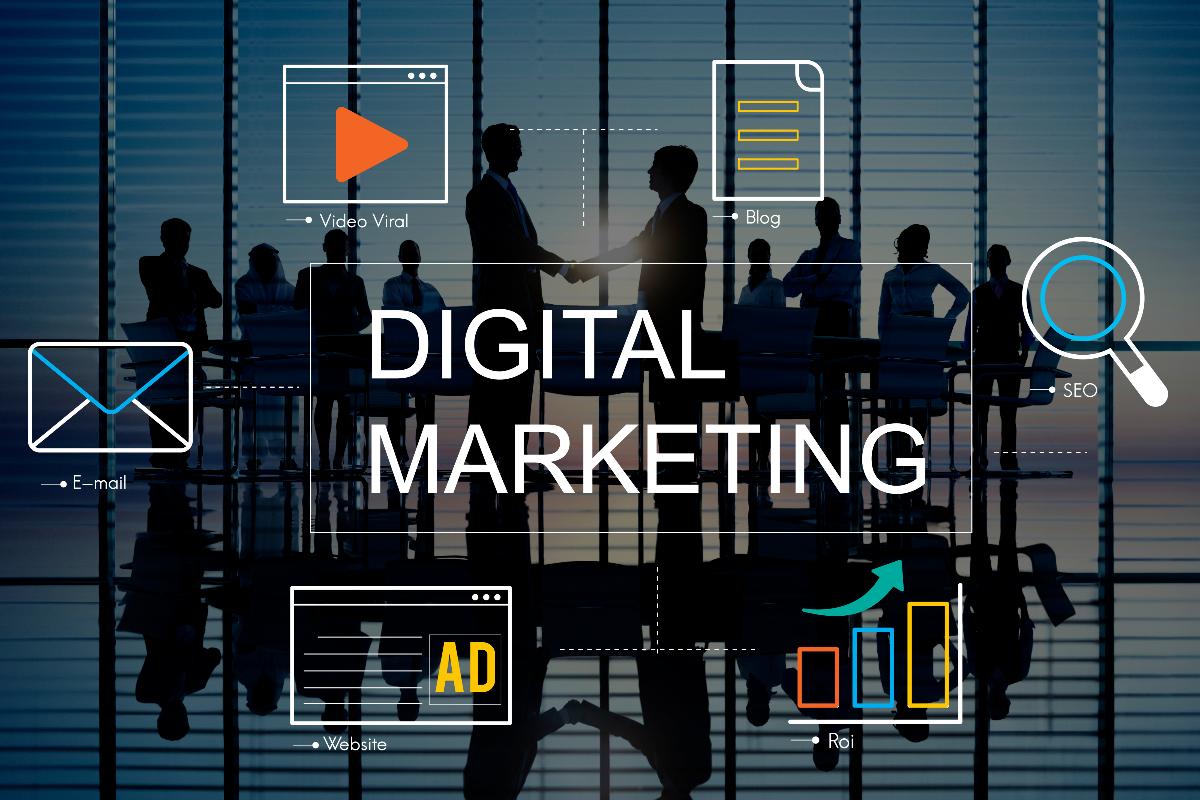 How a customer perceives your business is determined by how well the website is designed. From the choice of color to the user interface, it all adds up to how a customer responds to your business. If a website is poorly designed a potential customer can change their mind and close the website entirely. Content marketing is the most important part of getting and keeping visitors to your website. Here are ways that good web design can bolster the strength of your content marketing....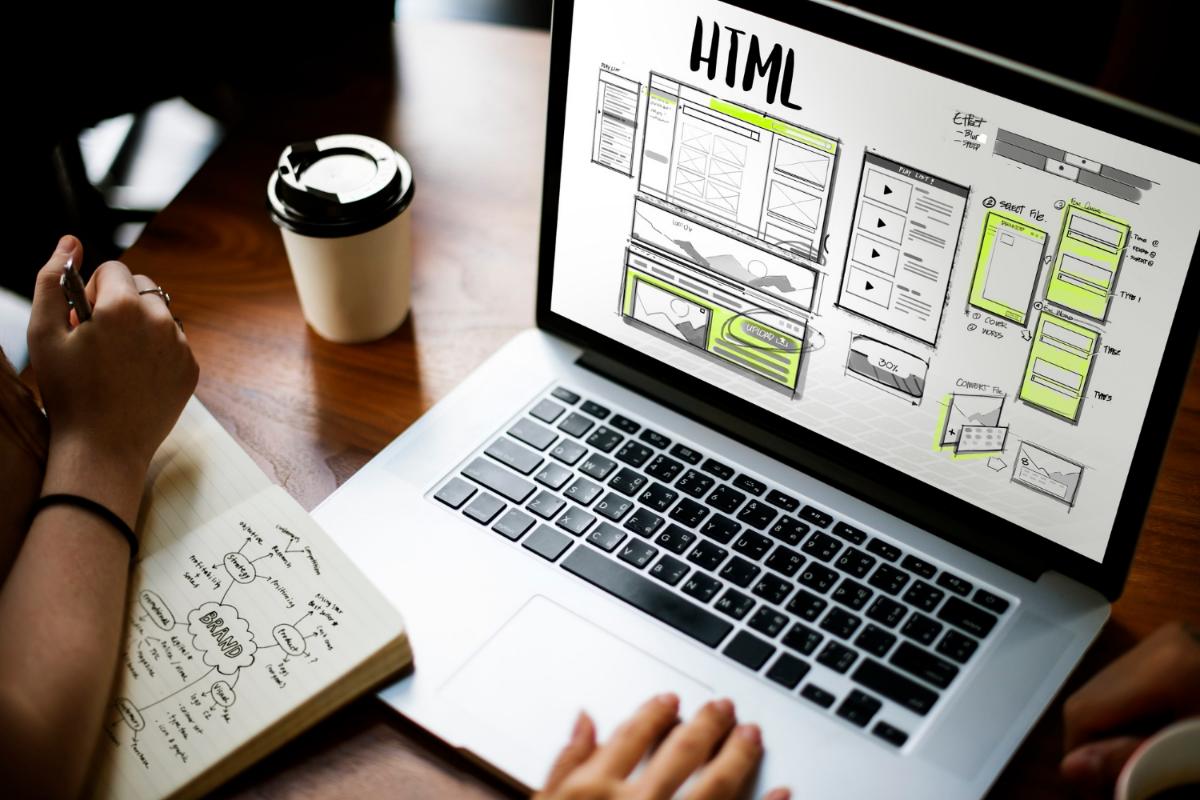 Your online presence is hinged on your website and to get qualified leads and active engagements, which is why you should hire a web design professional. You can work with a professional web designer such as REK Marketing if you have no prior experience in web design. Here are a few questions web design professionals will ask: 1. What type of business is it? In order for your web design agent to make the best website possible, they need to know what kind of business you ...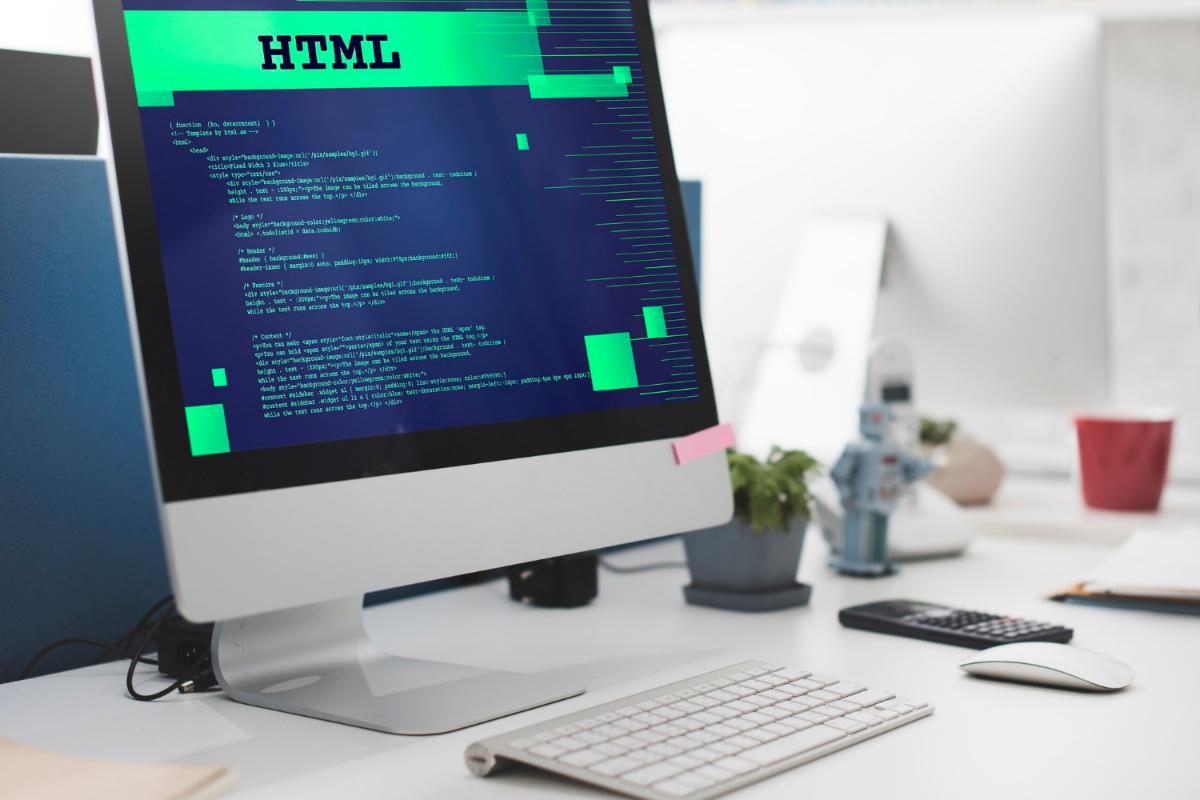 The internet has come a long way from its inception. Businesses and the private and public sectors alike are adopting the internet to improve their chances of gaining market leadership. Web developers are also gaining from the explosion of the internet. There are more opportunities in web development now, more than ever before. Web development skills take only a short time to learn, but a lifetime to master. Here, we've compiled a list of tips and tricks that can help ...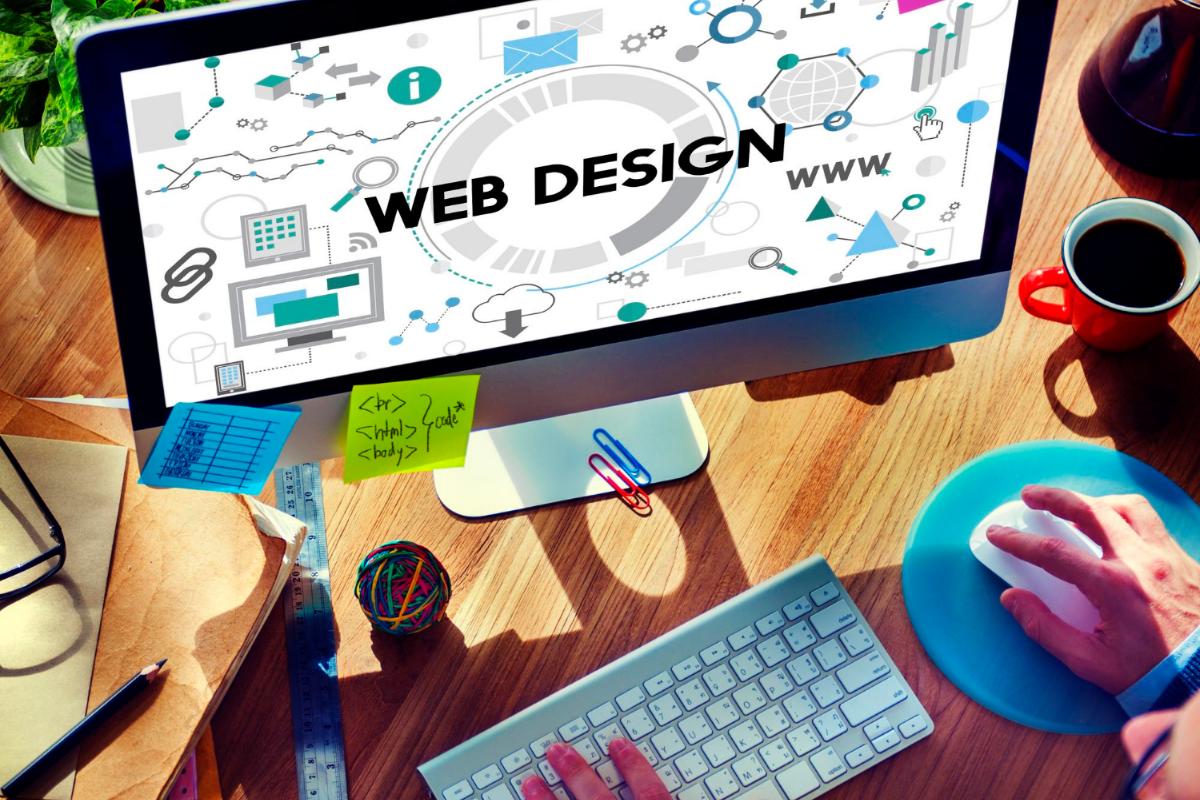 The internet has gotten so popular, that everyone seems to be creating a website for almost everything these days. The competition for attention on the internet is becoming more intense, and people are going the extra mile to get their website right where internet users will notice it. Here are four key design principles that will guarantee your website has solid design: Keep Your Design Balance Balance is key to having a perfect web design. If you overload you...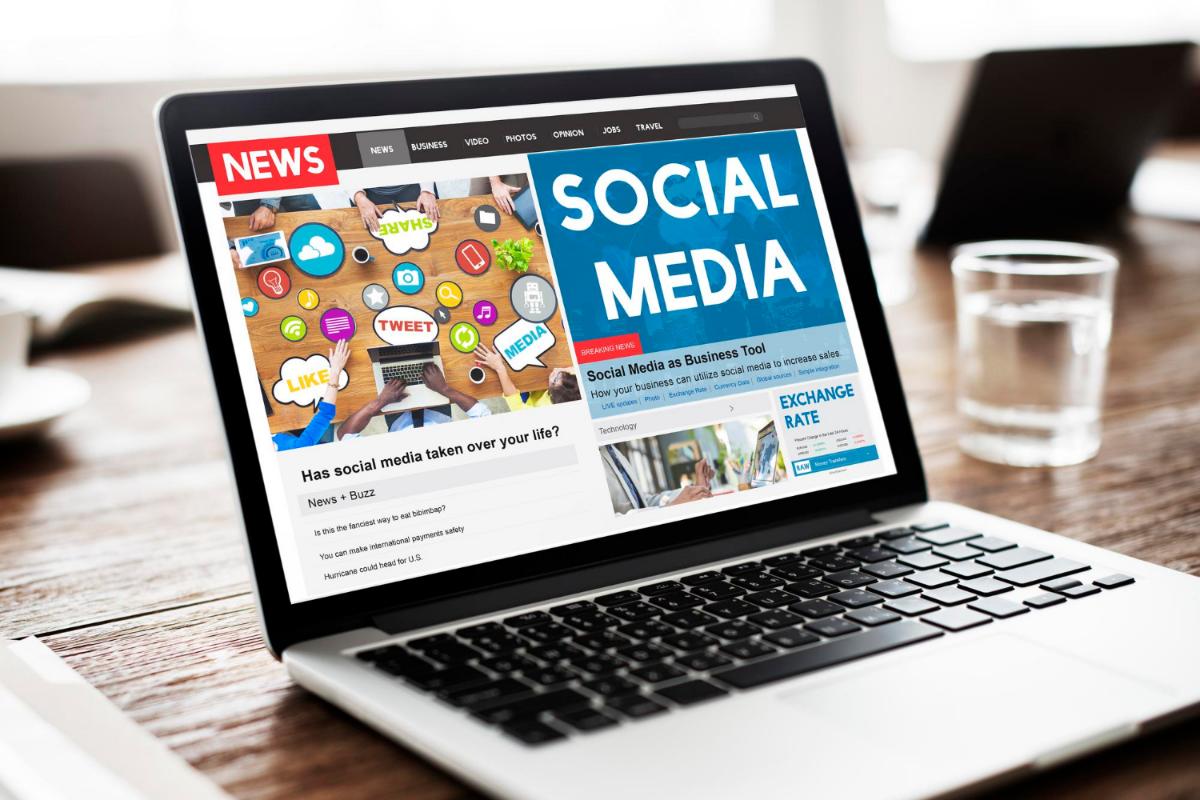 There has been a steady rise in the use of web marketing to boost the sales of products and services for small, medium and large-scale businesses in recent time. Over the last decade, there has been a steady increase in the number of hours people spend on the web. Whether they are socializing or searching for information, many people dedicate a lot of time online. Without a doubt, the internet is the best place to advertise your goods and services on a platform where you can reach a limitless...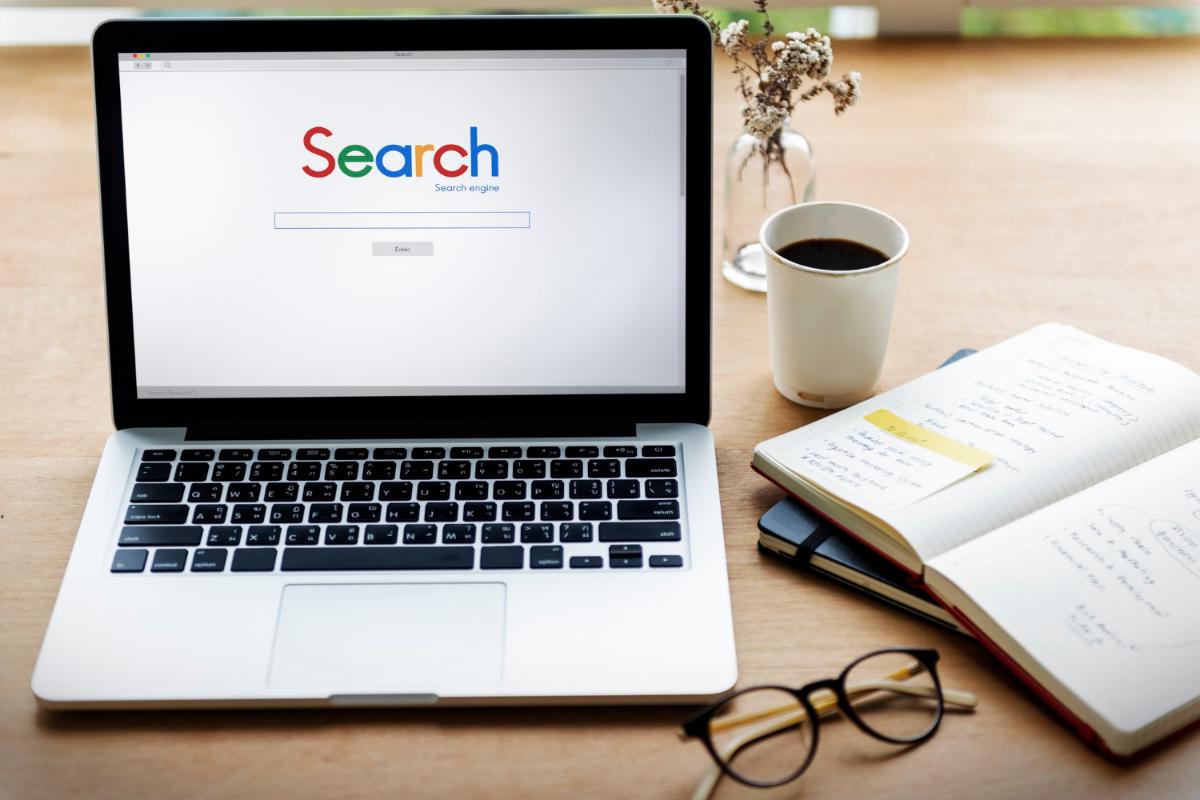 When it comes to improving a website's SEO ranking, many people make the common mistake of believing all they need to do is stuff content on their site with as many keywords as possible and then expect a quick turnaround. This is probably why many website owners are shocked and grow frustrated when their site is low in the SEO pecking order. Keyword optimization is significant in improving a site's SEO ranking, it, however, does not guarantee an automatic result. To fully en...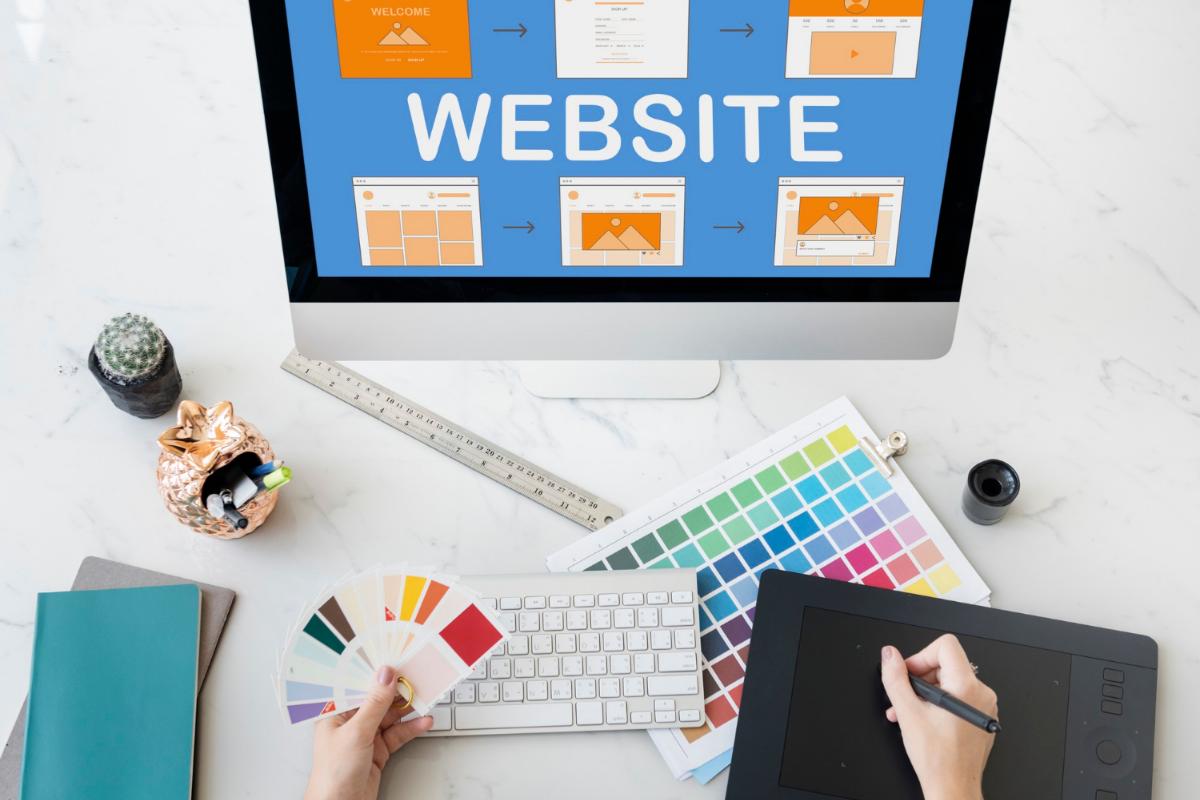 Many small businesses are now beginning to understand how important the issue of SEO is. As a result, it is important for a small business to do all in its capacity to optimize its website so that visitors stay longer and can find things easily. While your optimizing technique could change with every algorithm update, there are basic concepts that don't change. In this web post, we'll discuss the top five SEO tips with which you can get ahead of your competition. 1. Lea...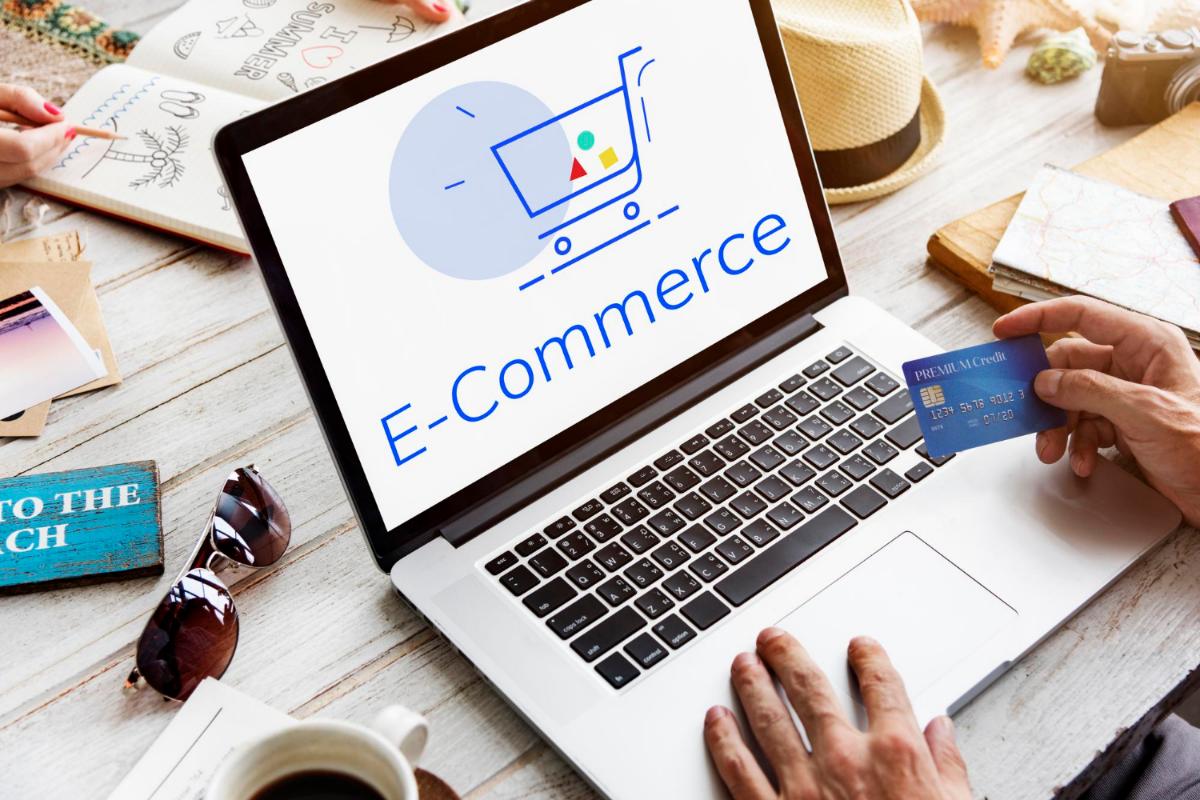 The aim of every small business is to grow – grow in size and customer base and an overall increase in revenue. To achieve this, you will need the best strategy to foster success. There are things you have to set in motion at the moment to give you better results in the future. As a result, we have some e-commerce practice from a small business designed to set your business for success. 1. Have a Mobile Friendly Site Mobile accessibility is a very critica...
Considering the fact that a single comment posted online can bring down a business, excellent customer service is important. As a result, we have put together some methods through which you can give your customers the best service: 1. Capitalize on Self Service It is not always recommended to have customers get in touch with you for every concern they have. As a result, have a list of frequently asked questions on a regularly updated FAQ page which attends to common conc...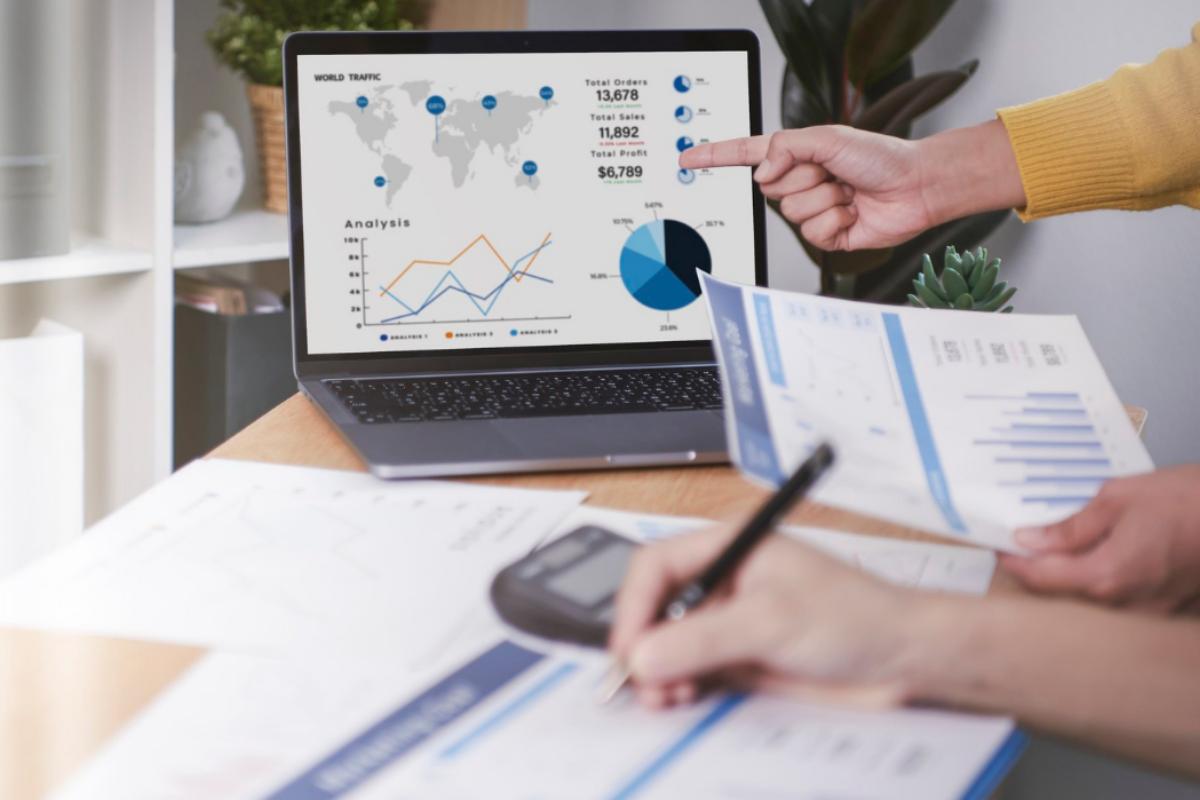 As time goes on, the attention span of the average person drops. This is due to a rapid acceleration and expansion of information access. The top businesses in the world have mastered the ability to cater to the attention span of their customers, and as such, have perfectly calibrated websites. Here's how to keep your website up to par with the competition. 1. Reduce Page Load time Keep your page loading time to a minimum. If possible, make sure your website is cod...
Since its establishment, Google has gone on to become a multibillion-dollar company that has taken over the internet. Virtually every company involved in one or more forms of internet marketing have to deal with Google. From SEO to Web Marketing, Google is an integral part of the entire process. The company has created some useful tools to cater to the needs of every business and individual. The following are a few Google tools that are imperative to the growth of your business. 1....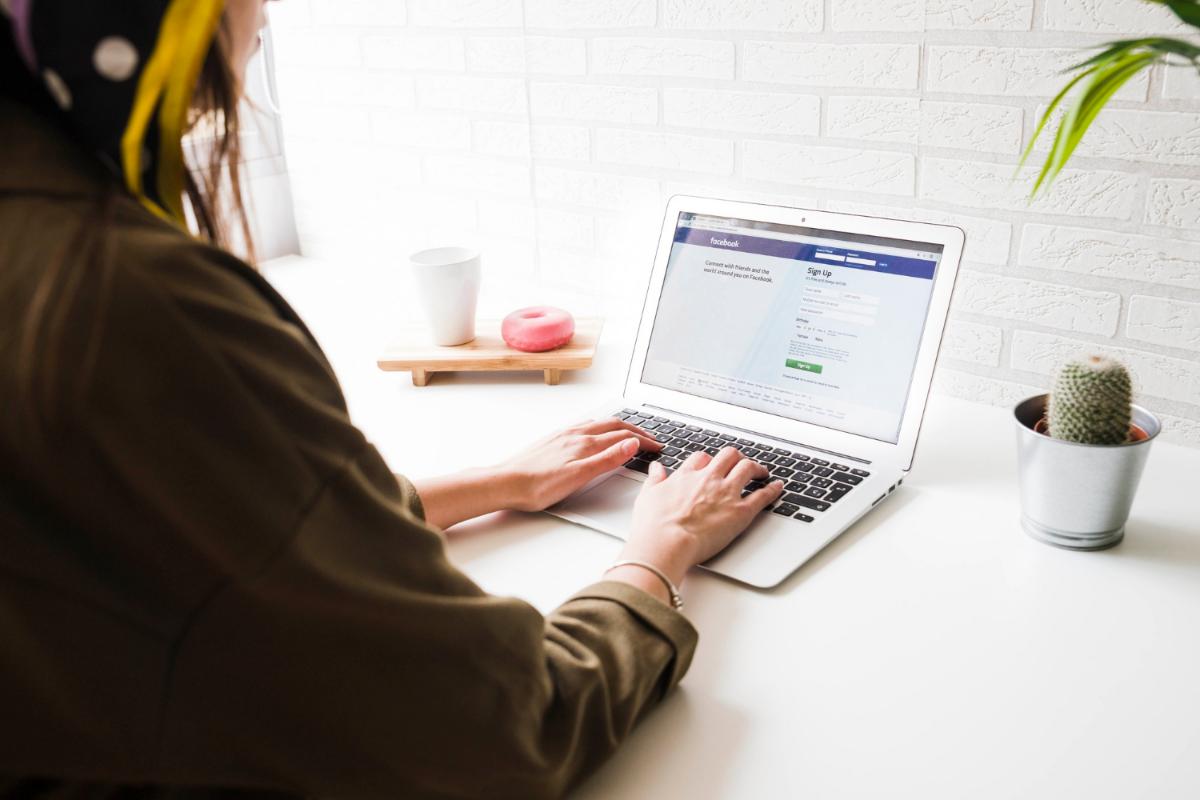 Facebook is the reigning monarch of all social media platforms. After dethroning Myspace, Facebook has continually grown into the titan of a company it is today. As it expanded, it has become a plane of immense business opportunity through lucrative advertising algorithms. With 2.32 billion monthly worldwide users, Facebook is a honeypot of potential customers. In this article, we'll take a look at some of the greatest advertising opportunity Facebook monitors Purchasing Beha...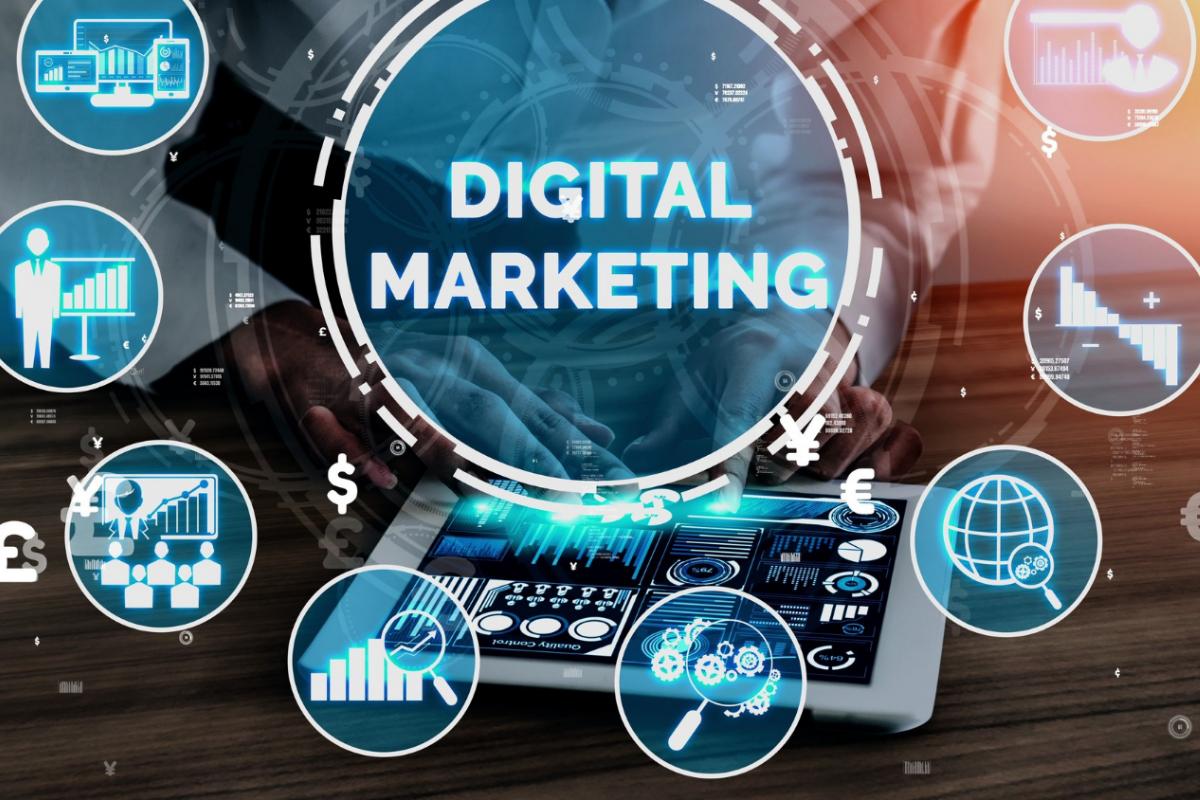 Once you have sorted out the aspect of content creation for your SEO, the next step is to launch a successful content marketing campaign. Below are some tips that will help you stay on track and achieve a successful content marketing campaign. 1. Maintain Simple Language Content marketing is a form of direct communication with your audience. Don't subject your audience to paragraphs of jargon they won't understand. Maintain transparent and deliberate communic...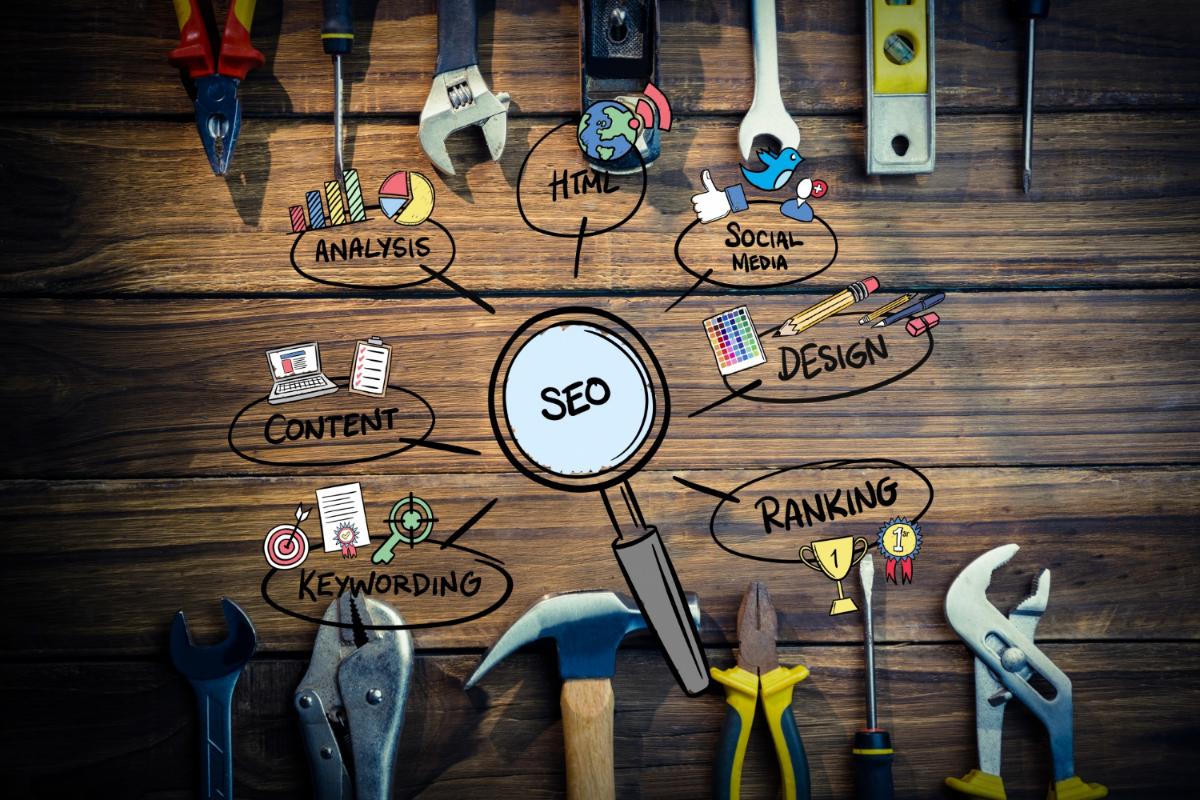 Even though everyone using SEO aims for success, the approach for each business is different. If a business is locally listed or it operates majorly as a brick and mortar business, the approach will be different from an online-based business. This means each business needs to find out the SEO tools they should be using. Here are some tools that will calibrate SEO methods to fit the needs of your business. SEO Tools Designed for Local Businesses. For maximum success in yo...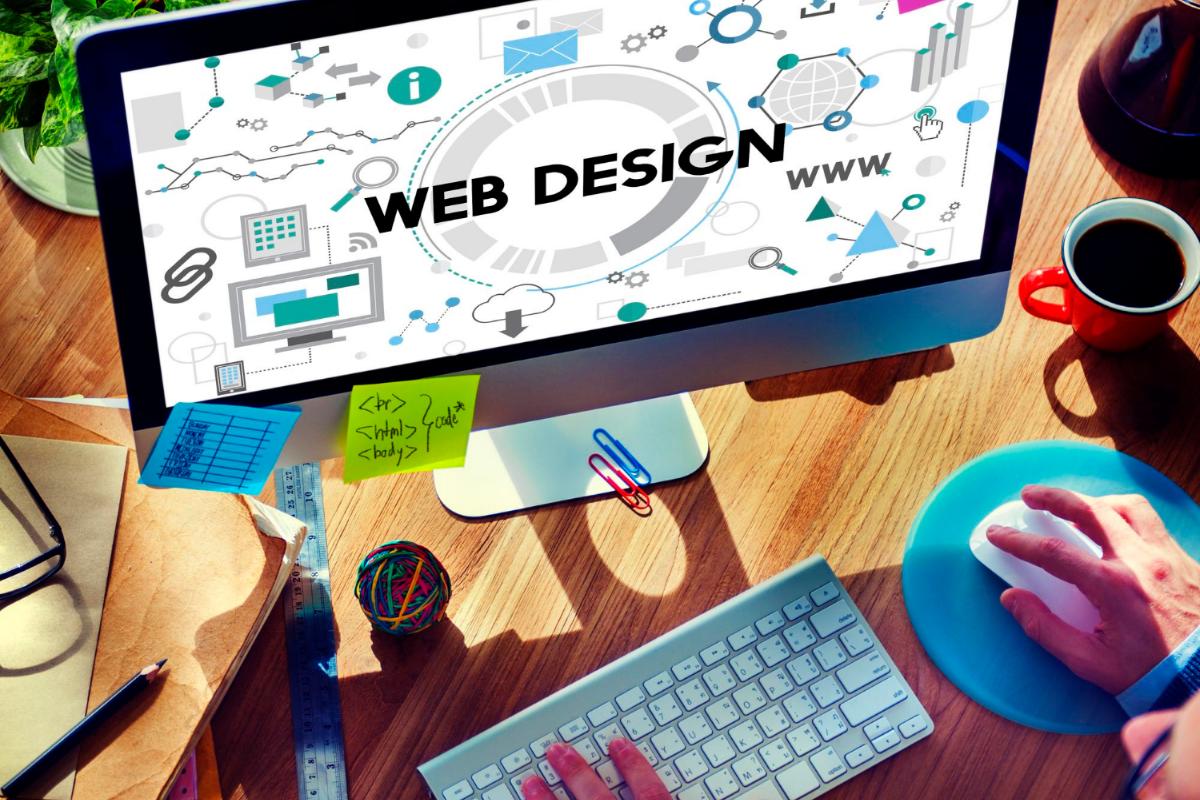 The formation of web development has evolved since the inception of the internet, and it's now the backbone of marketing on the internet. Here's everything you need to know about the most recent boom in business marketing: Purроѕе оf web development Web development begun in the late 80's and early 90's as businesses began to embrace the power of the internet as a plane of interaction. In its primitive phases, web marketing was exclusive to em...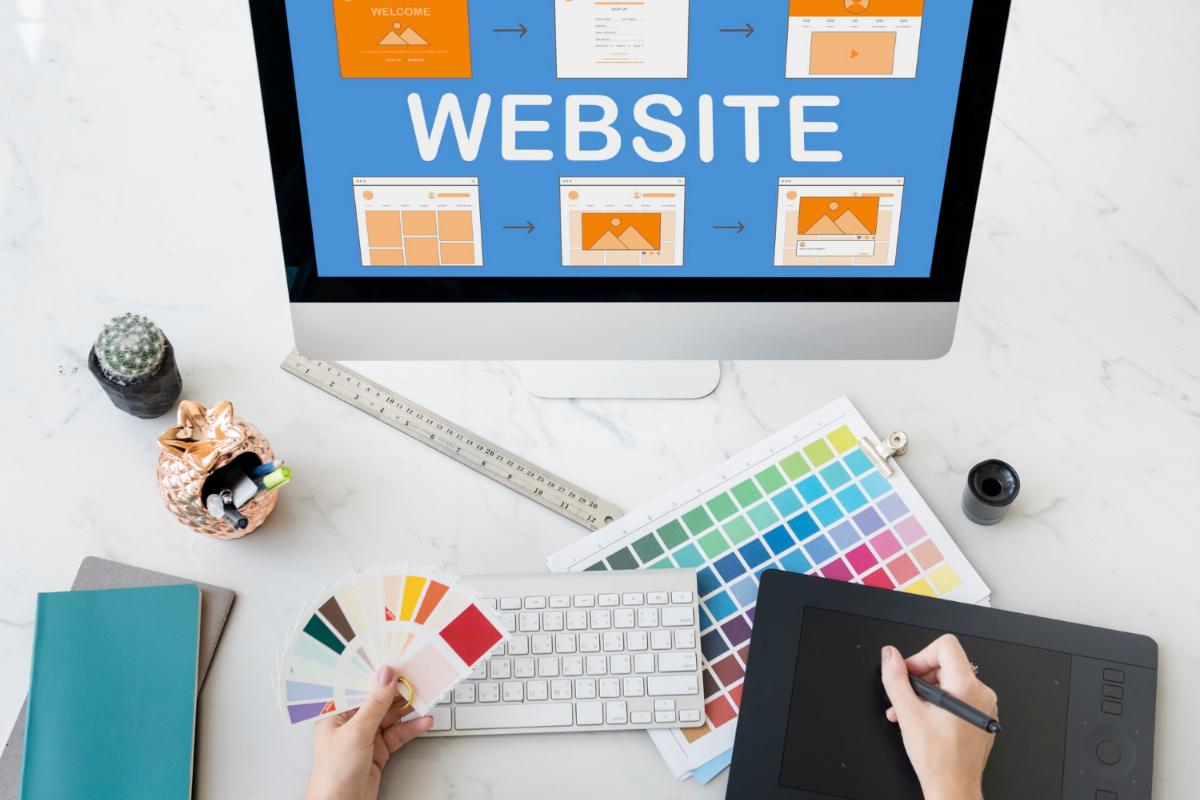 Web design, without a doubt, is a vital component for any business looking to thrive in today's market. While it is essential, you need to have all your ducks in a row before you undertake such an investment. Let's take a look at some gray areas you may need to clear up before beginning the process of web development. Why Do You Want a Web site? What exactly is the purpose of your website? Do you want to conduct business operations directly online, or simply ...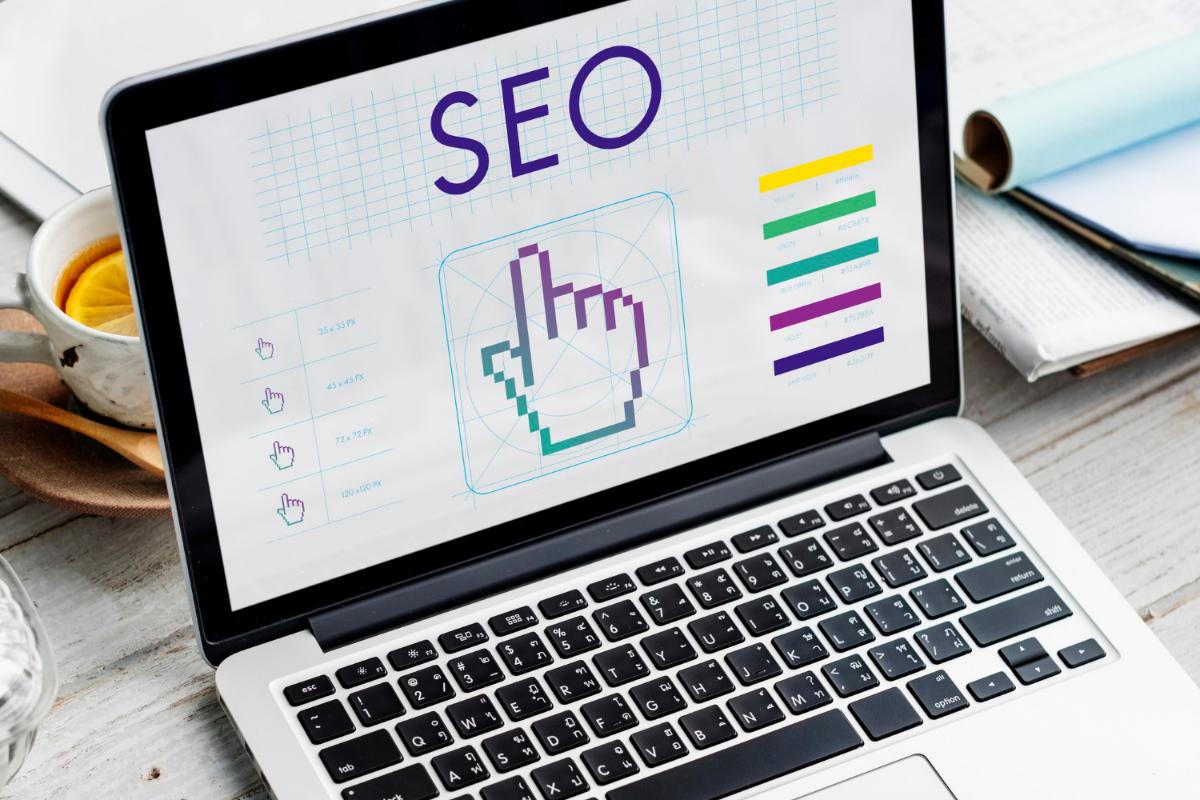 SEO in Orlando Search Engine Optimization is an important factor in growing a business. Taking advantage of SEO fully involves the use of location-based SEO. If you're in business near the Orlando area, it's in your best interest to calibrate your search engine optimization to your specific area. Here's what you stand to gain from location-based SEO: Benefits From a tourism standpoint, using specific location information to promote your busi...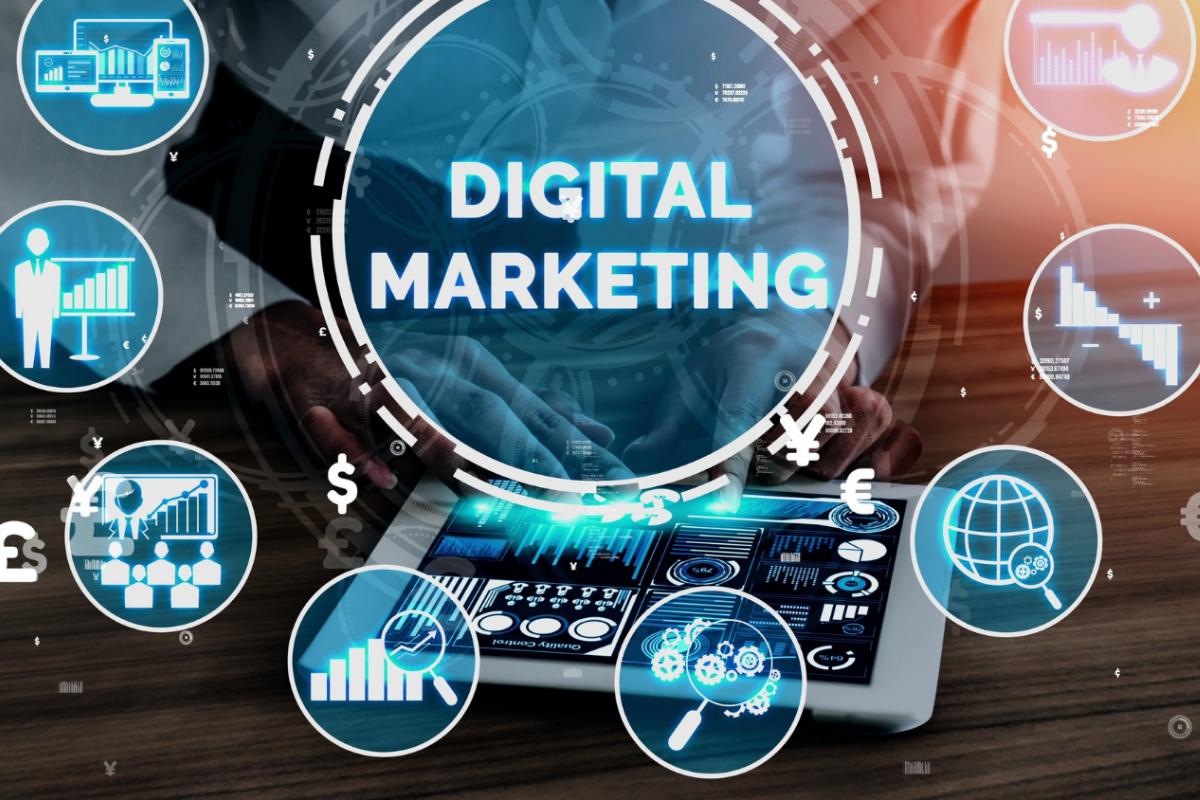 As the role and inner workings of the internet have grown more complex, so has the role and terminology associated with web marketing. In this article, we will help you get up to speed with all of the web marketing jargon being used today. Look into each of these terms to get a better understanding of the process as a whole. 1. Ad ѕрасе The location and amount of space an advertisement takes up on a webpage. The cost of this increases more as the popularity of the w...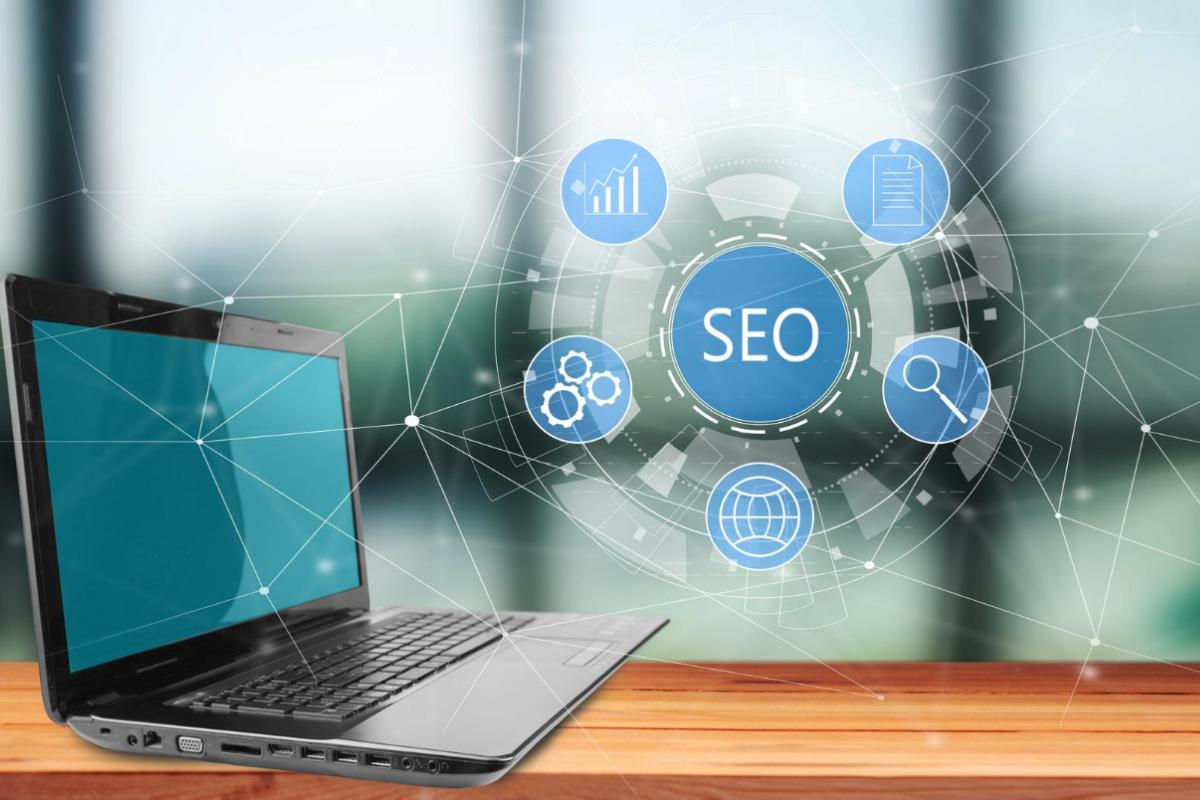 A majority of business owners have websites but are unaware of the complex practice of web marketing. Web marketing is the future of business and is essential to any successful modern practice. Here's everything you need to know if you're new to the concept of web marketing. What is web marketing? Web or internet marketing broadly refers to marketing efforts that are done online to help spread the word about a business's goods and services. There are ma...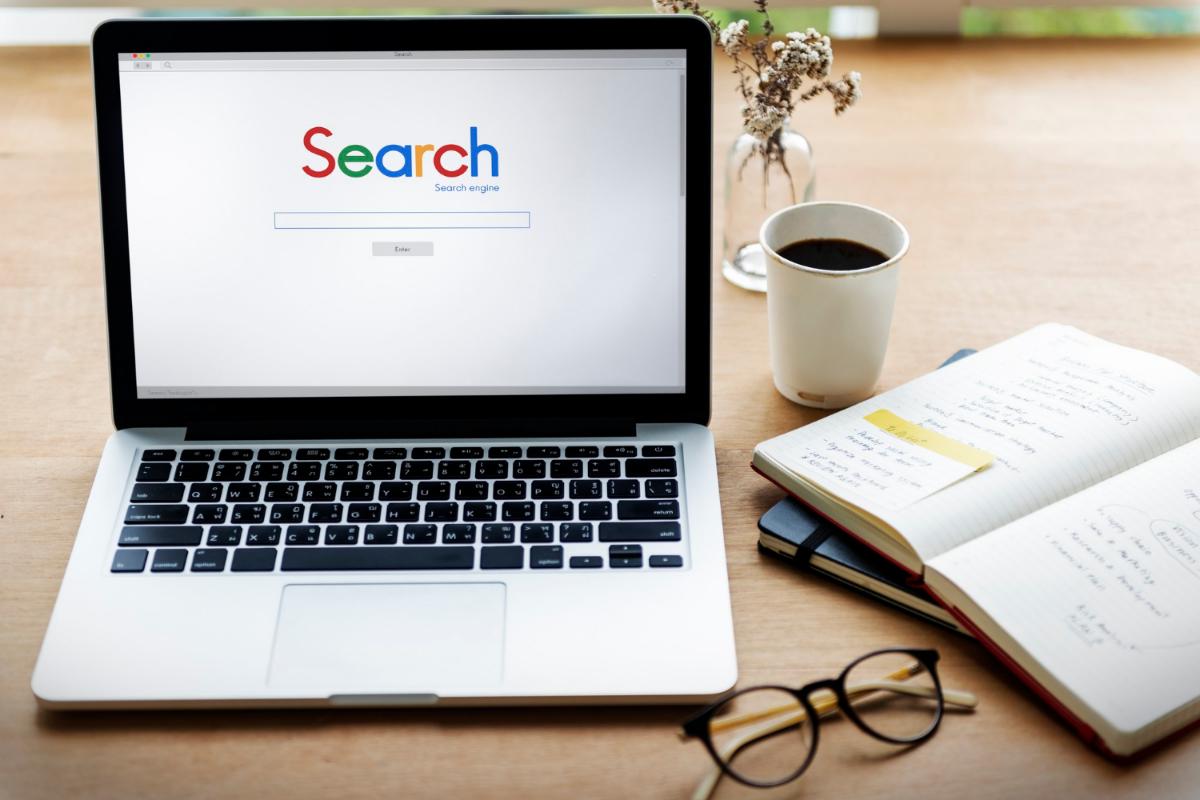 Every business wants to be on the front page of Google. With the right resources, and some help from REK Marketing and Design, consider business a likely candidate for the number one spot in your customers' search results. Here are some crucial tips that will aide you in your journey to the front page of Google: 1. Have a solid foundation The key to good search engine optimization is having a good website structure and site map. Even the most expensive SEO campaign...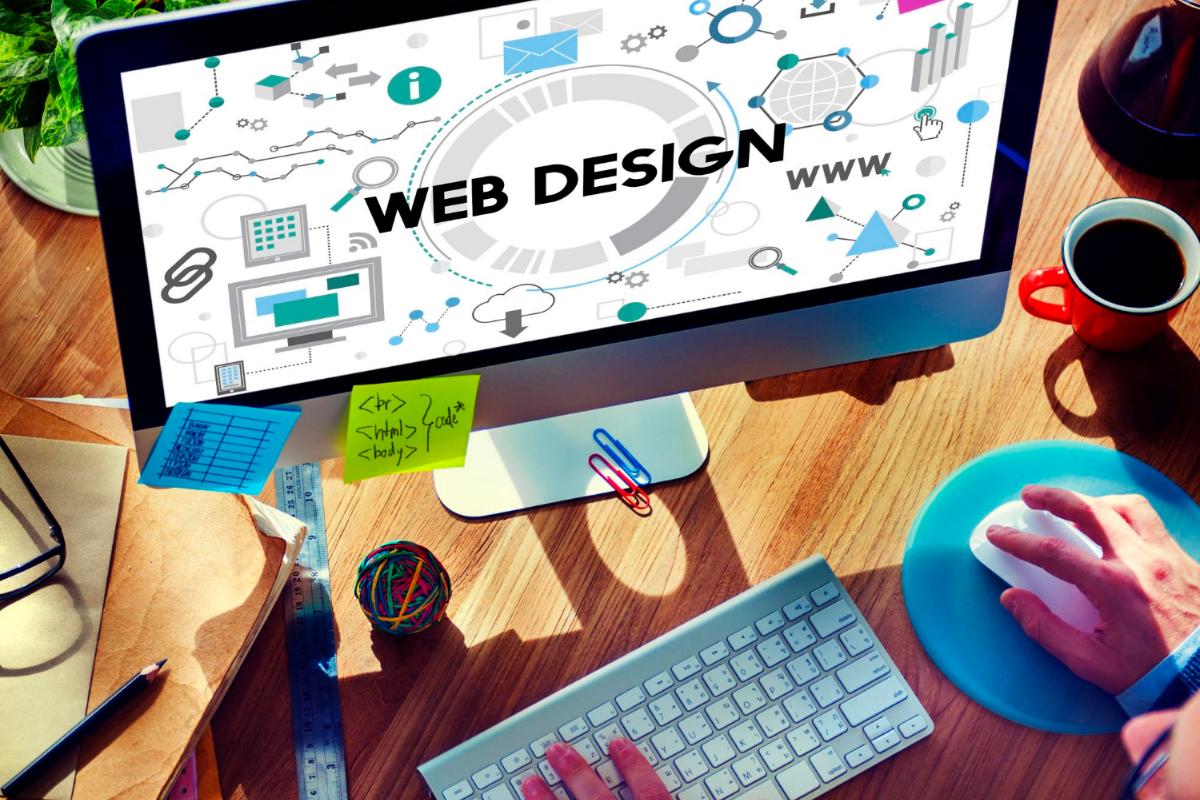 Web design is a complex process with a very steep learning curve. A small business owner with no experience with coding or a long-standing business with no web presence is bound to make mistakes when entering the field of web design. Here are common mistakes first-time web designers make, and how to avoid them: 1. Don't Guess with Source Code Computer coding is an unforgiving system of syntax, style, and mathematical linguistics. Like any spoken language, a program...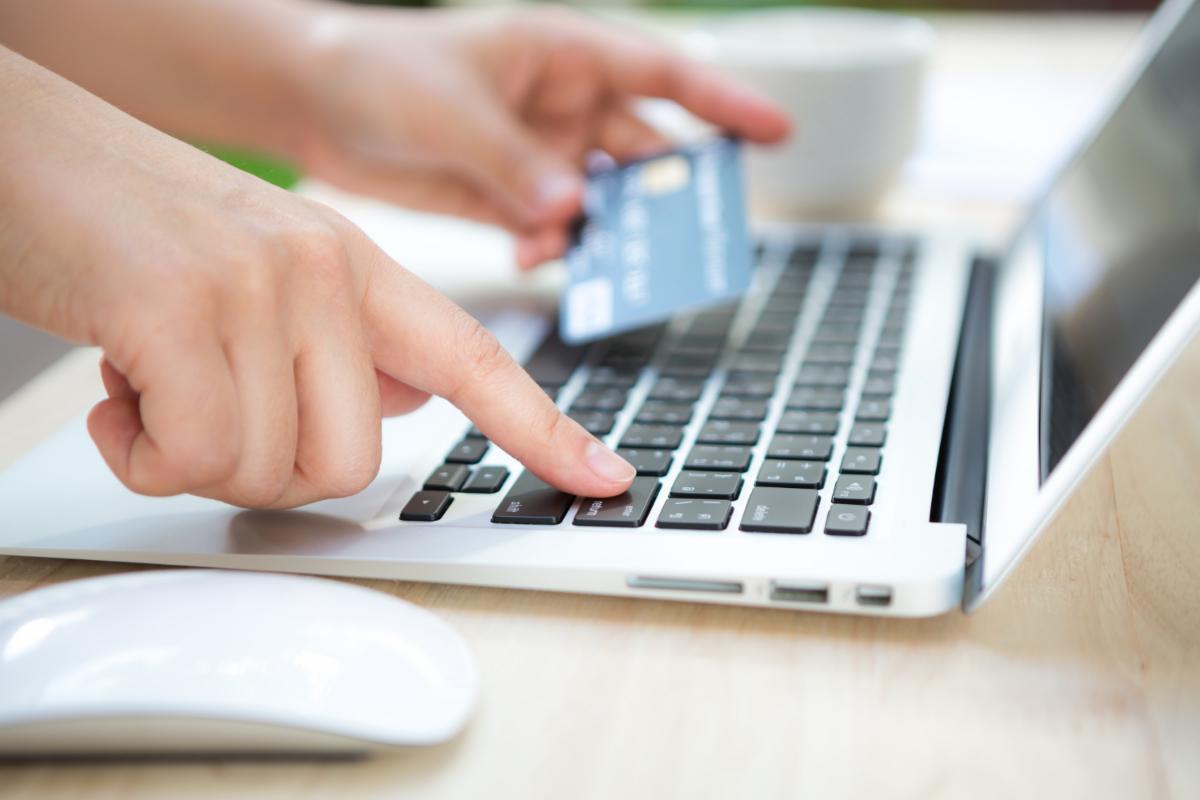 The liquidity of money refers to how fluidly it circulates on the world economy. Economists call it M1, the grand aggregate of all liquid money in the economy, ready to be spent. Long gone are the days dominated by paper currency transactions and physical checks. The future of economic transaction is digital. Cash will never be fully removed from the equation, but digital funds transfer will soon become the primary form of business transaction. Here's how your business can capitalize on...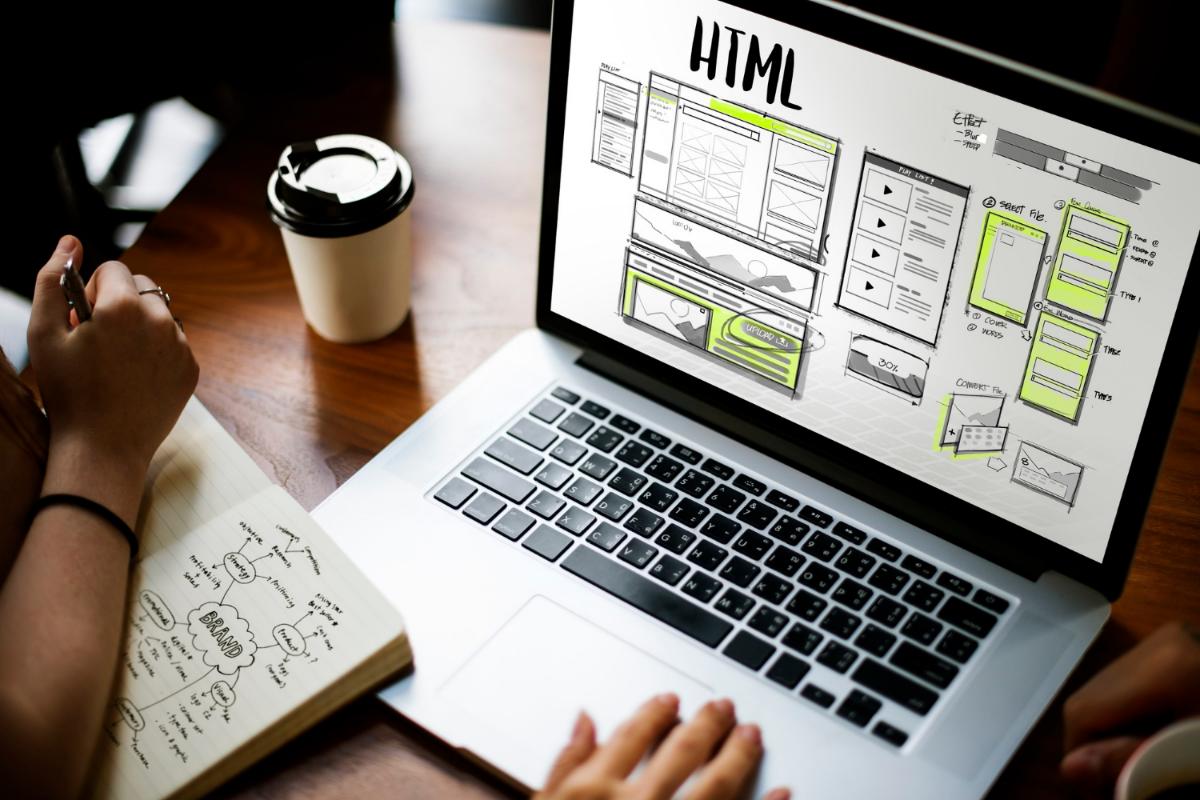 Technology develops as quickly as consumer taste, meaning that updates to your business website are mandatory. Compare the Google of 2008 to the Google of today. Google has embraced clean modern design, as most top grossing websites of today. If you're wondering when it's time to upgrade your website, or wondering what's to gain from an upgrade, this article is for you. Common Problems that show that Your Website needs an Upgrade Unacceptably sl...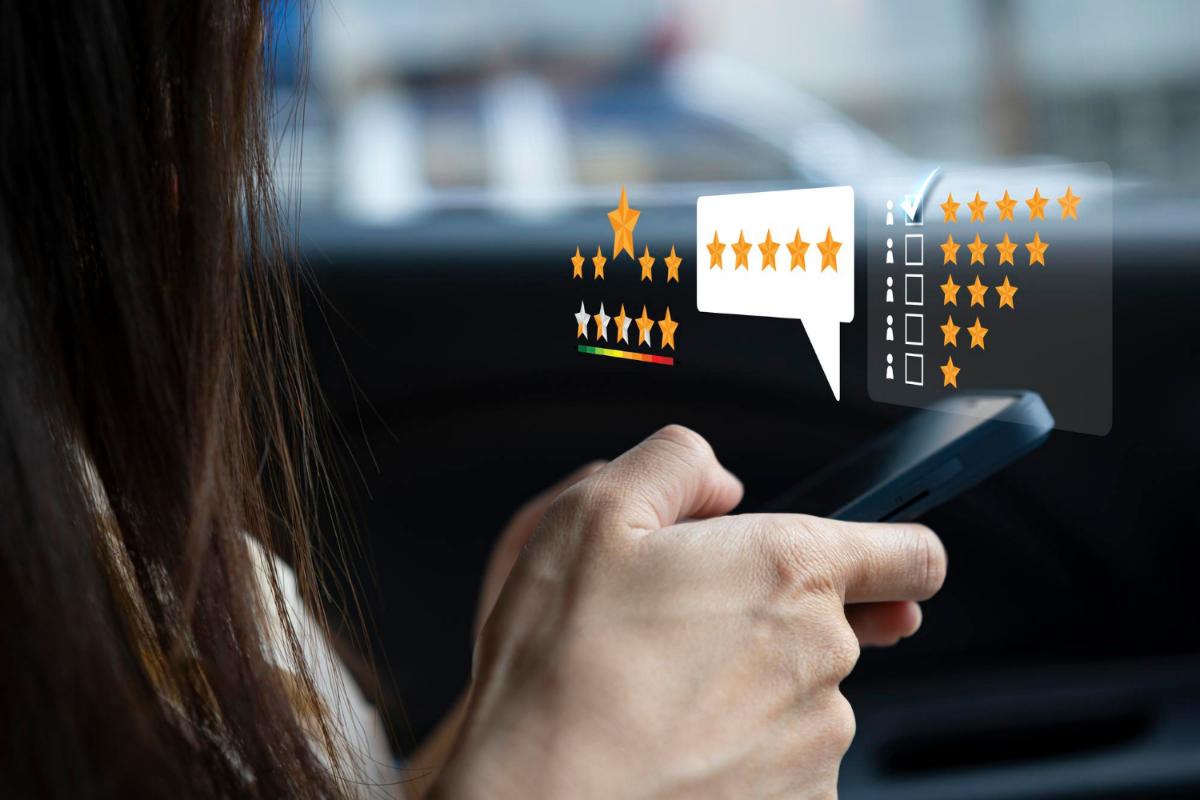 Keeping your website up-to-date is the only way to stay competitive in the modern economy. Allowing your competitors to get the upper-hand in web marketing is a potential long-term loss of revenue and leads for your business. Staying up-to-date with the latest marketing trends and technology will keep your business on top, and here's how you do it. 1. Get rid of Broken Links Have you even been on a website and clicked on an interesting link only to find that it lea...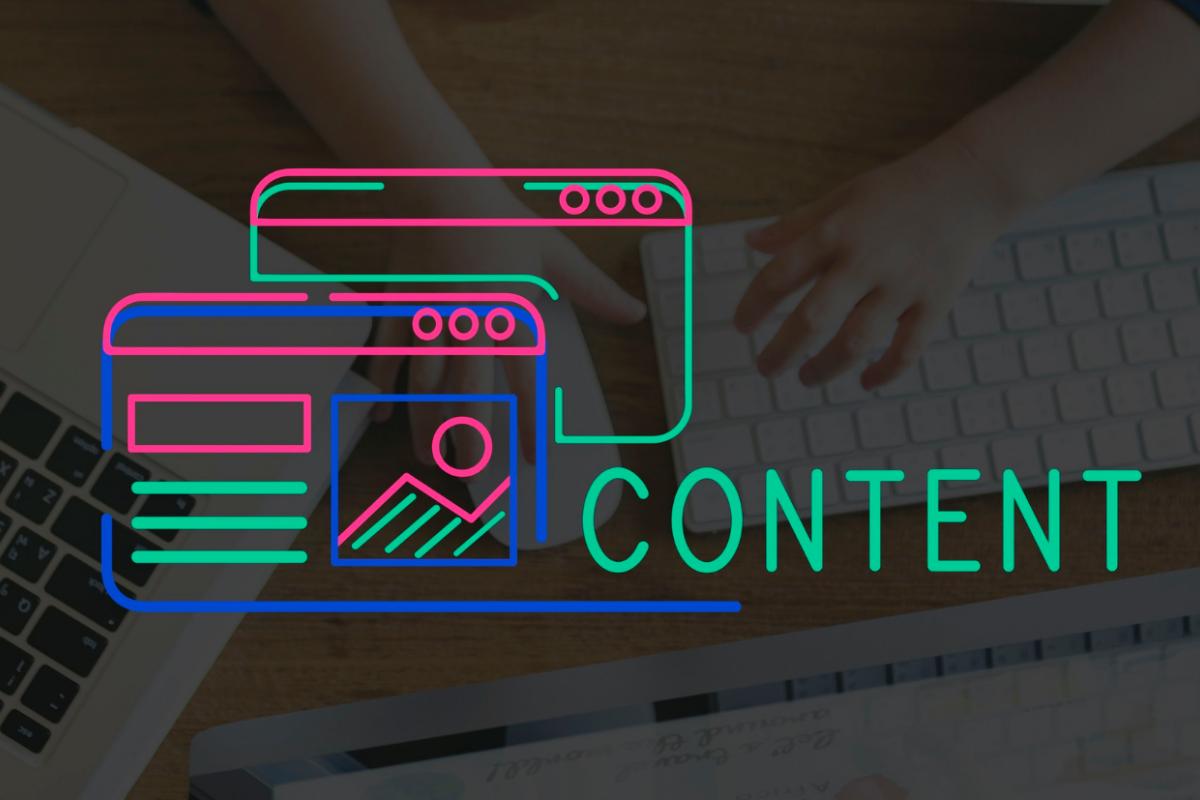 Running a business and creating content for your website are difficult tasks when undertaken simultaneously. If you're coming up short in the content department, here are a few ways to increase production. 1. Join Niche Groups Find an area of interest and focus on it with your website. Find a niche group that you can draw in through your business. Take, for example, a group of foodies who are passionate about food trucks and are against laws that are inhibiting the...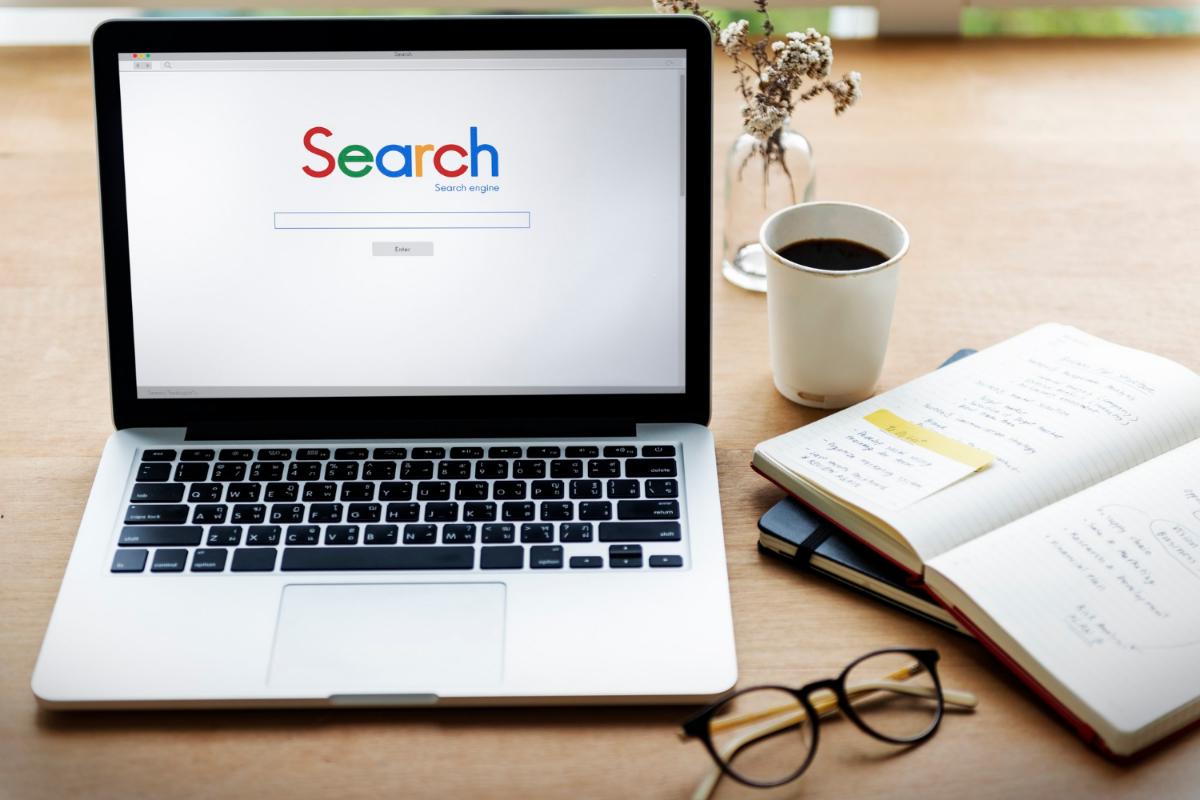 If your business is based in a specific area, local search engine optimization is a catalyst for the success of your business. Being a dominant search result in your area pulls in local customers and attracts people who are only visiting. Here are the five best ways to capitalize on the power of local SEO. 1. Don't forget to NAP First off, make sure your name, address and phone number (NAP) are on your website. This information is critical to your SEO, so make sure...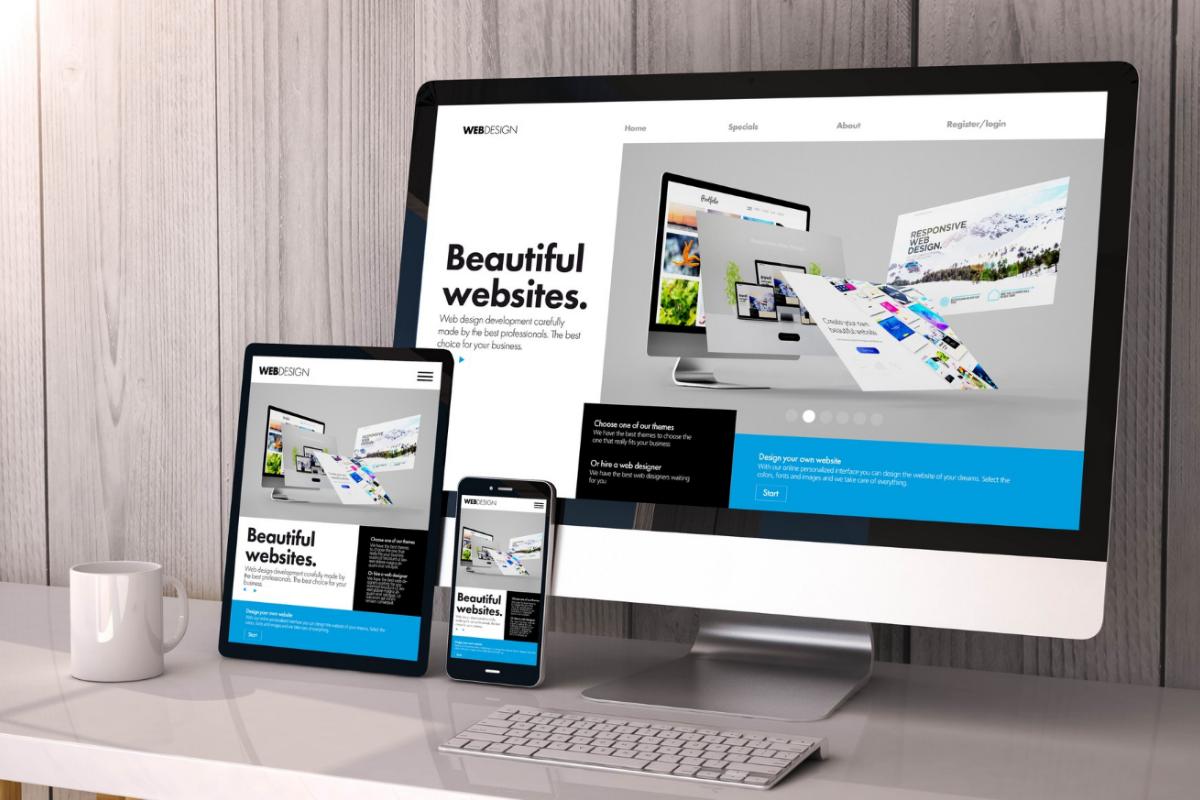 Having a responsive website today is very important as the internet is how many more people are looking for information, making it a major source of clients for most companies. This means that your website must be easily accessible, no matter what type of device the potential client uses to access your URL. Why does your Business need a Website? A website is an essential tool for success in the modern economy. Websites allow instant interaction, transaction, and 24-hour ...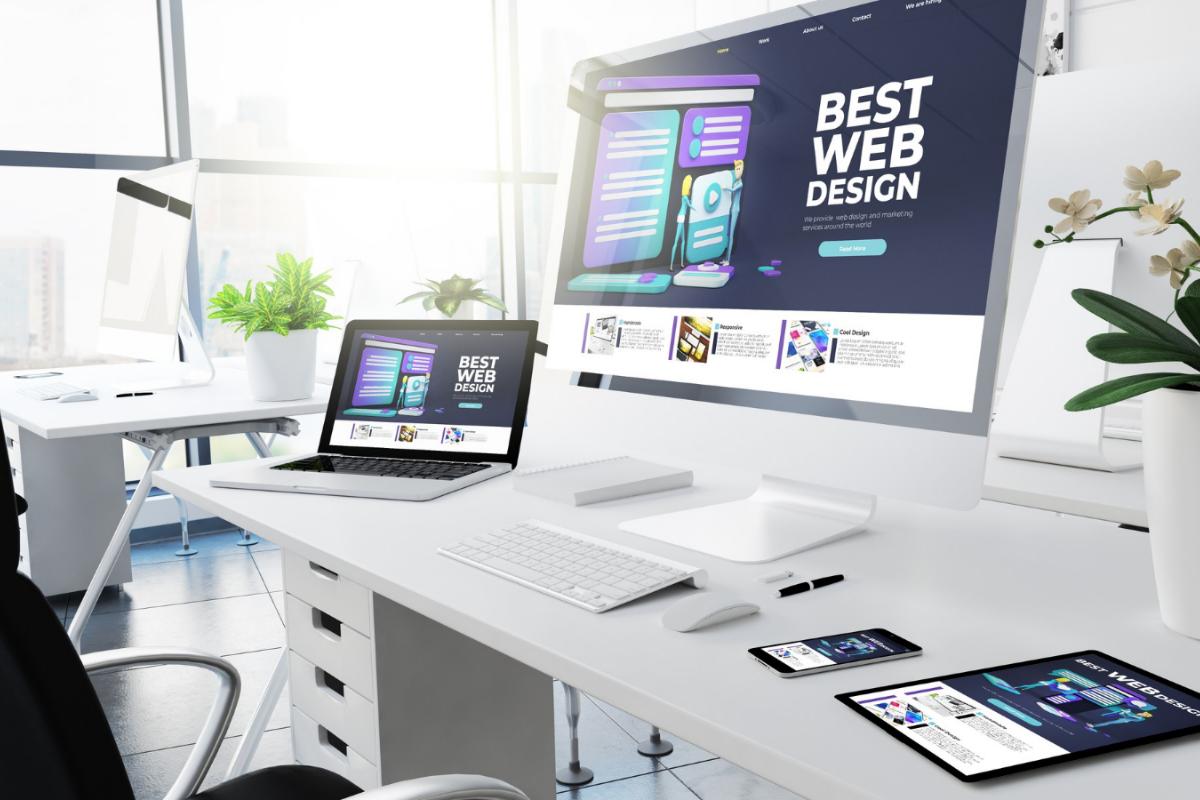 Google announced on April 21, 2015, the launch of its new update that will revolutionize mobile searches. Since then, not only do Google search results show if your site is optimized for mobile but they also officially take this criterion into account to rank your site. This makes mobile optimization paramount for SEO. What is a Mobile optimized website? Mobile optimization is primarily concerned with enabling your website to be accessed from different screen resolutions...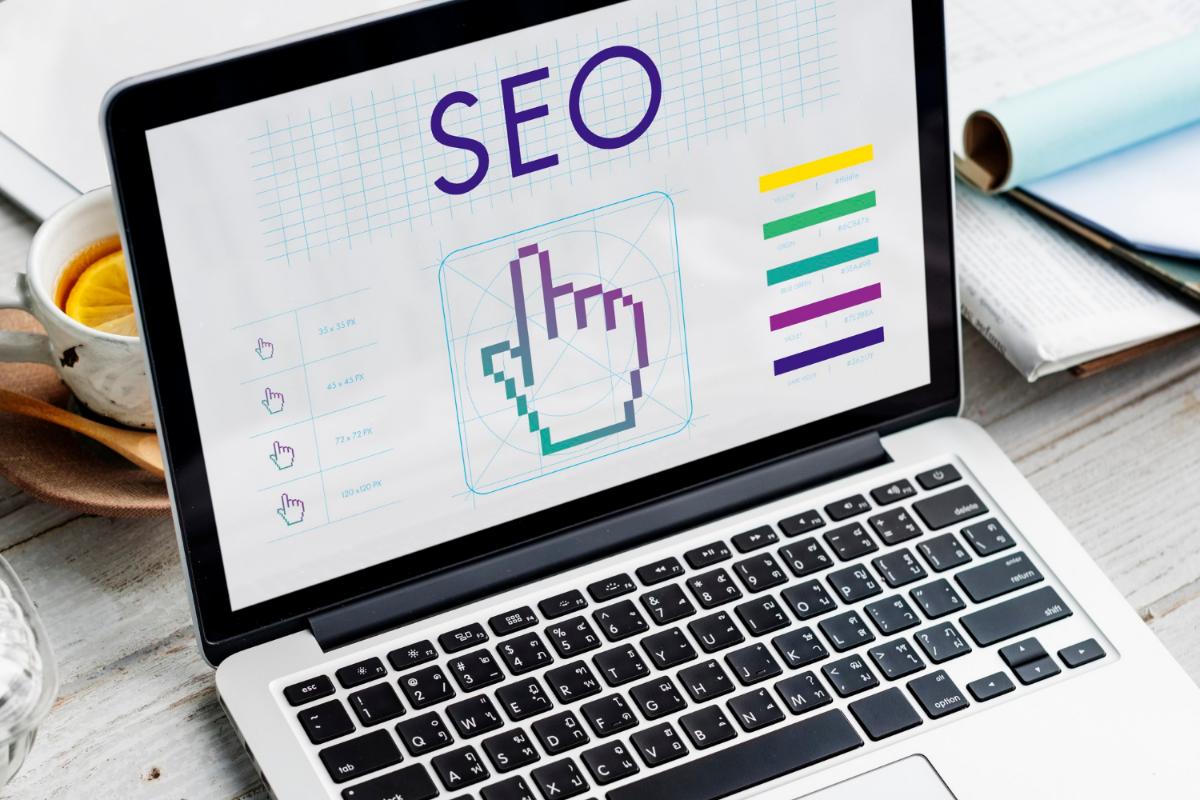 Prioritizing SEO is important for promoting your business, but it can lead to some poor marketing practices. Trying to spread your brand far and wide can spread it thin as well. Here are some of the pitfalls to avoid when working toward search engine optimization: Poor or duplicated content Uninformative and repetitive content doesn't deter customers, it flags your content from Google priority. You will be less likely to be prioritized by Google if your content lac...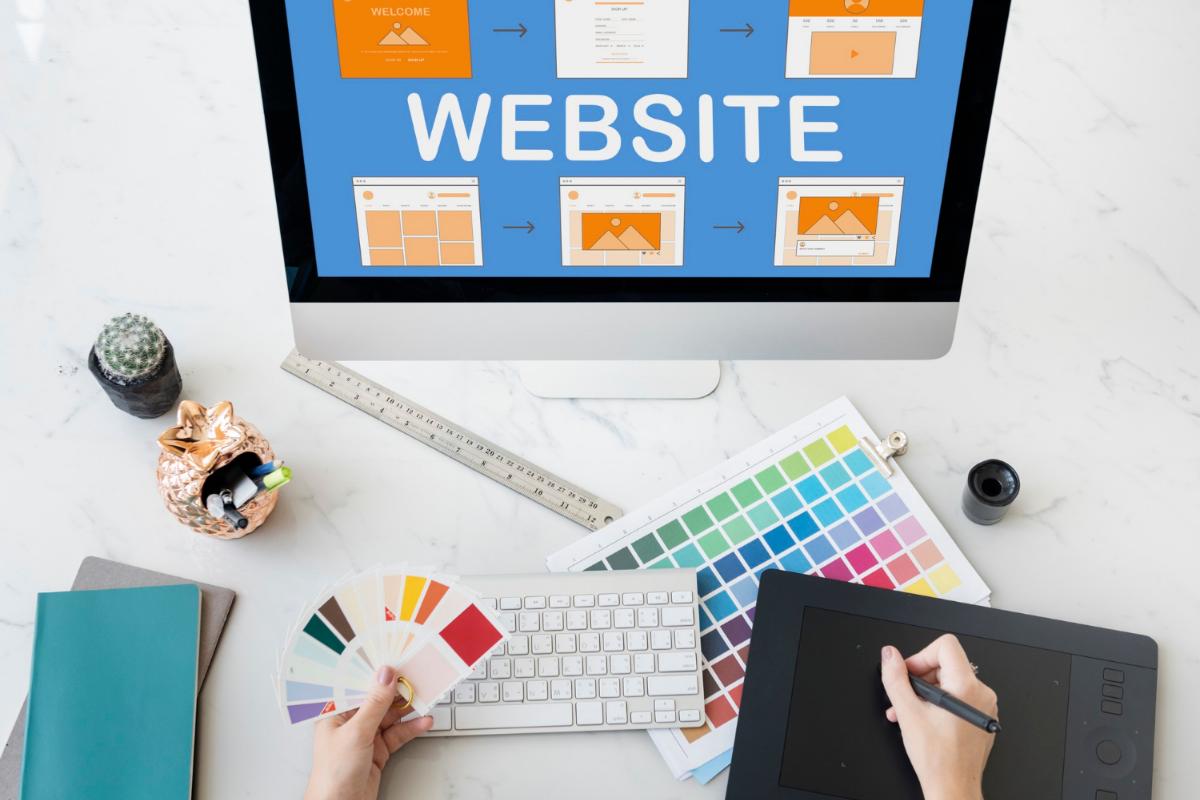 Are you creating a website, but don't know what domain name to go with? The domain name you choose is an important keystone of your online presence. This decision must be made carefully, so here are a few tips to help you settle down on the right domain name for your business: 1. Brand domain Simply using the name of your business as the domain name of your website is great for solidifying your brand. There are many successful businesses that operate online who&rsq...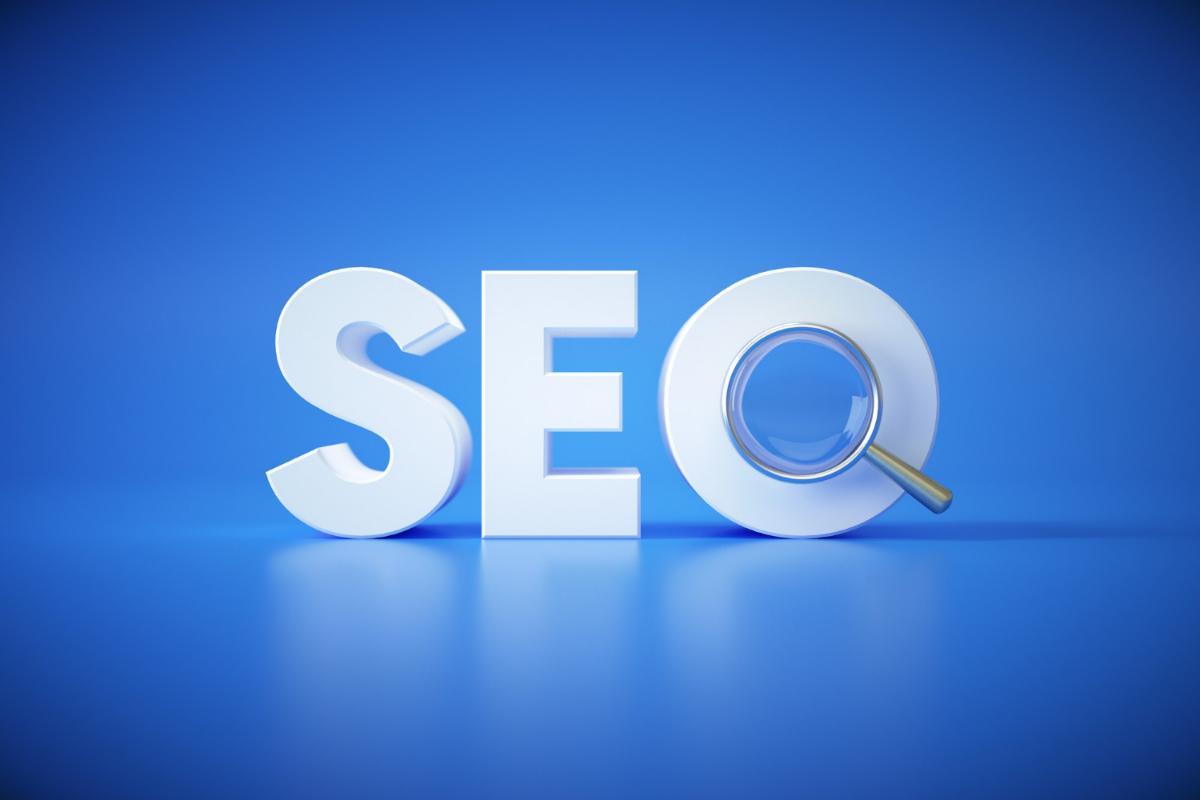 Organic SEO is the use of careful marketing practices to attract customers and generate interest in your business. Pay-per-click (PPC) is the purchase of ad space on the front page of search engines to guarantee search engine priority. Organic SEO is far superior, and here's why: Trust and Impression Data obtained from SERPS (Search Engine Result Pages) report that 77 percent of internet search engine users prefer to click on actual search results over paid ads. PP...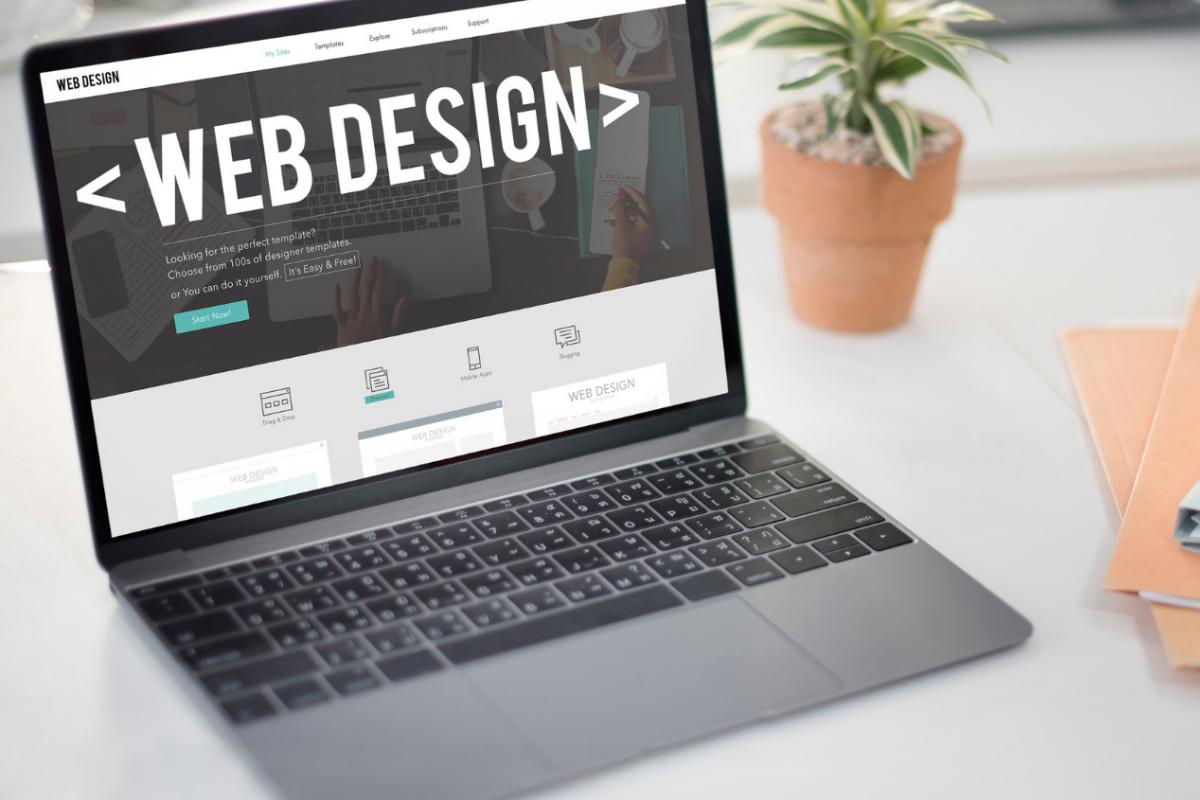 The SEO strategy of a company is a critical point in its development. It allows it to quickly position its site at the top of the search engine results, attract internet users to its site and generate more revenue. To establish a solid foundation for your SEO strategy, here are some tips that will enable you to integrate SEO into your website as soon as it is created. Work on the contents of your website Consider the market you're in and decide the type o...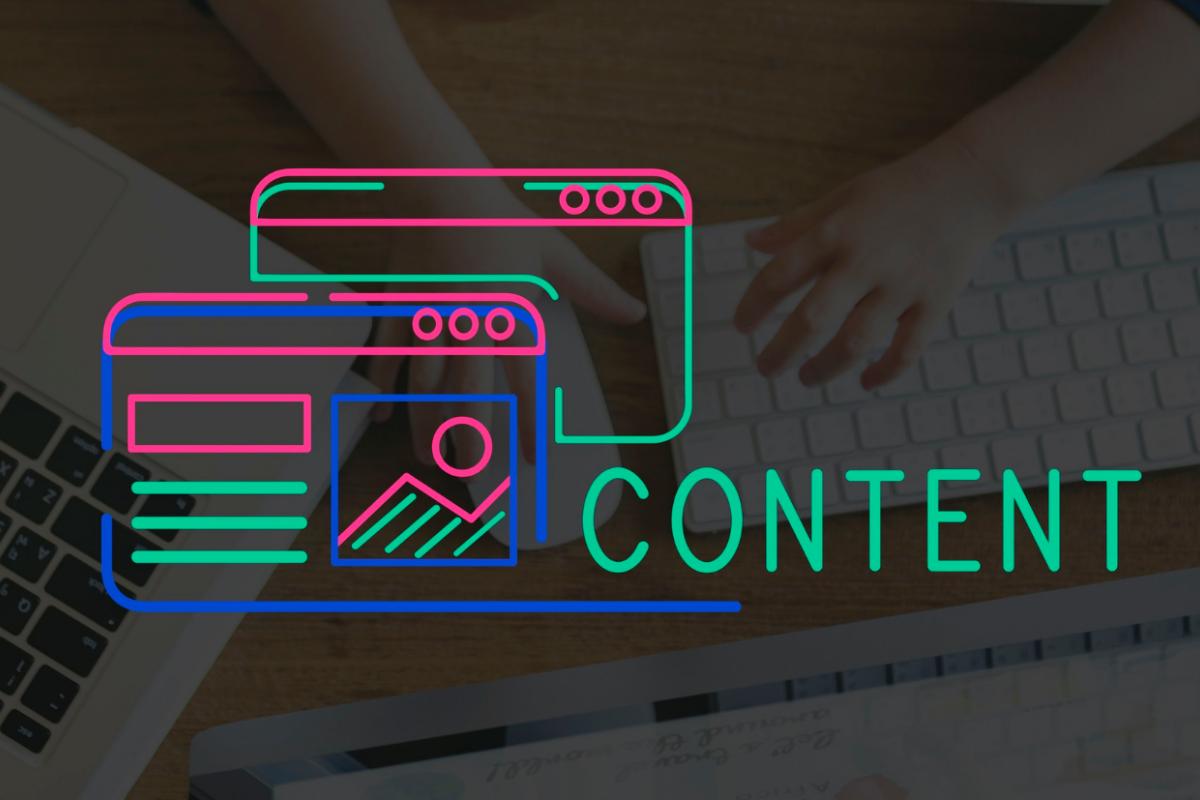 Content is King Content is the medium by which SEO boosts your business. Think of your online content as a river through which business flows to you. What separates mediocre business websites from the cream of the crop is content. Here we will discuss how content paves the way to success and how you can create your own unique content. What is content building? Good content not only assures you of revisits from your current range of readers, when done right an...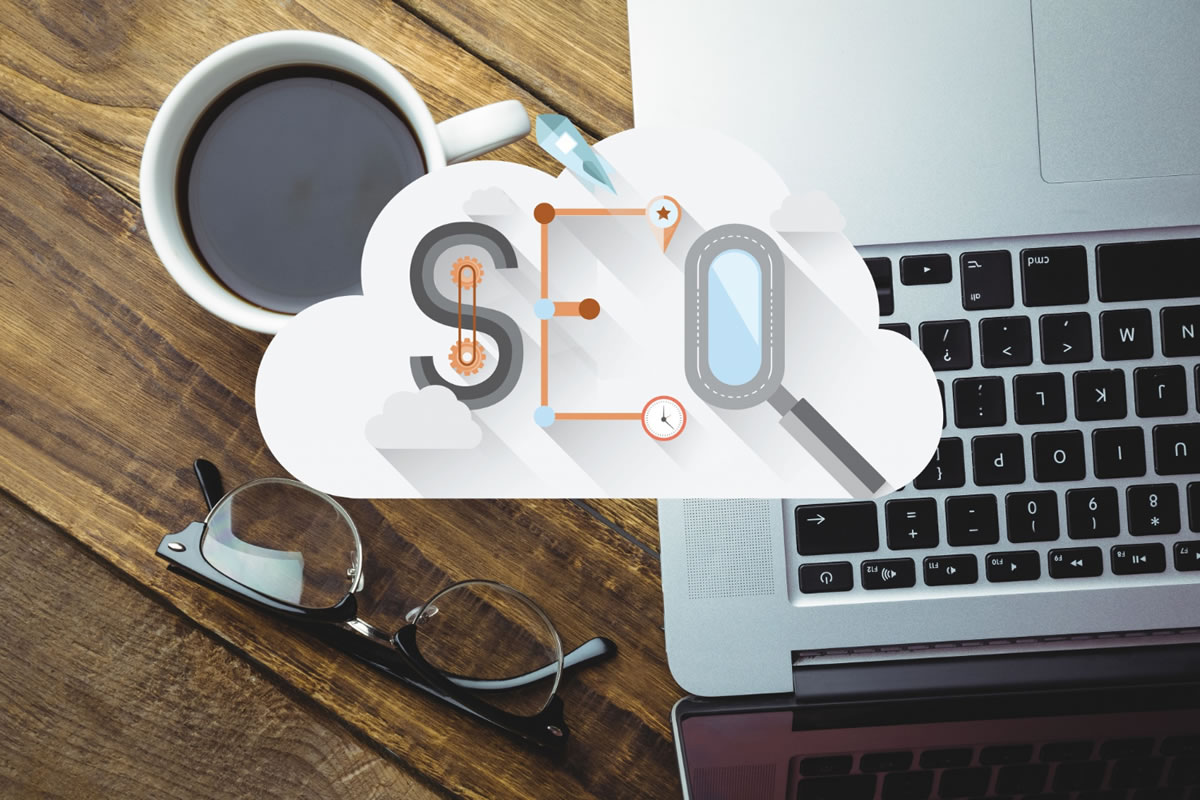 Search Engine Optimization is the future of marketing. This method will ensure your website shows up among the top search result in search engines that your potential customers use. A majority of transactions between households and firms begin on the internet. By mastering search engine optimization, your business can be shown directly to potential customers. Take advantage of search engine algorithms and bring your business to its full potential! Here are 15 reasons why Search Engine Optimiz...