Six Tips to Improve Your Website's SEO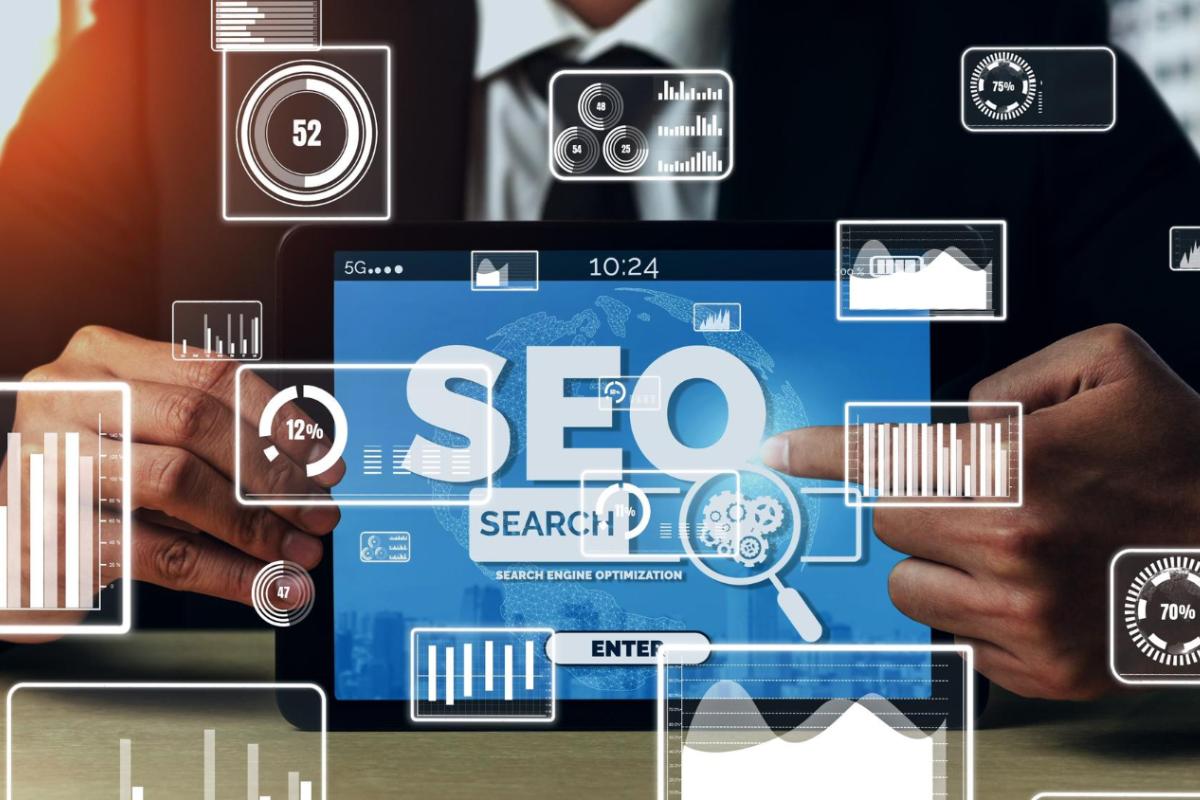 Are you struggling to direct traffic to your business website? Do you want to show up in the Google rankings when people search your keywords? Have you been wondering how to improve your visibility on search engines? When it comes to driving traffic to your business website, you want to focus on your SEO. Your SEO, or Search Engine Optimization, will help to guide more people to your website by making sure that your website ranks high with search engines. This provides you with the visibility that you need to be easily accessible to future customers, which will have a large impact on the amount of business that you acquire through your website. As experts in SEO in Orlando, we understand the intricate strategies to drive more business to your website. There are a few tips to follow to improve your business website's SEO score.
Use Relevant Keywords
Keywords are a great way to increase traffic to your website. Be sure that you choose relevant keywords so that your website is easily searchable, which is critical for driving traffic of those who are looking for your business in particular. Identify and target a specific keyword phrase for your website by considering what your ideal customer would search when looking for your business. Then, be sure to repeat this phrase multiple times throughout your website so that it will rank with Google search engines. If you want to write about multiple keyword phrases, embed separate webpages into your website so that you can focus on each one on separate pages.
Write Quality Content
Even though you want your webpages to be rich in searchable keywords, you should also be sure to write quality content that informs your customers. If you only focus on writing content that drives traffic, you might urge customers to leave your webpage before they get the information they need. Take the time to write webpages that pass along critical information to your target audience, as it will keep them engaged and continue to scroll. This is an essential way to lower the bounce rate, which will also help to increase your SEO score. When they spend more time on your website, you actually become easily searchable. One of the best ways to do this is to write rich, quality content.
Update Your Website Regularly
Many people assume that when they create their website, it will just do all the work for them after that. This is a common misconception, as it is important to update your website on a regular basis. This way, you will continuously refresh the content and make it relevant. Many search engines will rank websites by their relevancy, which can be easily tracked by refreshing your content on a regular basis. Whether you offer new services, special discounts, promotional days, or new information, you will want to continuously refresh your website with new and exciting information for your visitors.
Add a Blog
One of the best ways to update your website on a regular basis is to have a blog that involves updated posts and frequently posted information. These blog articles can enhance your website and also create a following. Many of your already established customers will take the time to follow your blog to find out information about your business and the services or products you offer. This also gives you a great opportunity to add articles tailored towards specific keyword phrases. Having many blog articles gives you updated and relevant content that will increase your SEO score and make your website much more searchable.
Share Your Content on Social Media
In order to increase your exposure, you should always make sure that your information can be shared on social media. This is one of the best ways to increase your exposure and gain new customers. Your regular customers will likely take the time to share important and relevant information on their social media feeds, which also works as a referral and testimonial in itself. To attract new customers, you'll want to use the power of social media and social sharing to your benefit. When people read about rave comments or reviews from the friends they follow on social media, they will be inclined to click your links to find out more for themselves. This also creates backlinks, which are critical in raising your SEO score and ranking on search engines.
Optimize Your Site
When you are creating your site, you will want to optimize it for searchability. This includes maximizing your use of meta descriptions, alt titles, images, graphics, content, and headings. Google and other search engines will be able to easily identify these aspects of your website. When you use keywords that are relevant to what your business entails, you will be able to enrich your website with hidden aspects that increase your SEO score. These won't be detectable by your customers, which makes them extremely beneficial without being distracting or annoying. If you are unfamiliar with the ways to increase your SEO score by optimizing your site, you will want to trust our company that specializes in web design and SEO in Orlando. We can help you optimize your site so that you can drive traffic without having to worry about all the logistics of your web design.
By following these few tips, you can work to improve the SEO of your business website. This will help you become easily found on search engines when people are searching for businesses like yours. When you work to improve your SEO, you will actually start to notice much more traffic to your website, which will in turn lead toward more business from your website. Contact us if you are looking for SEO experts to help with your business website today.