Eight Reasons Why Web Marketing is Critical in 2021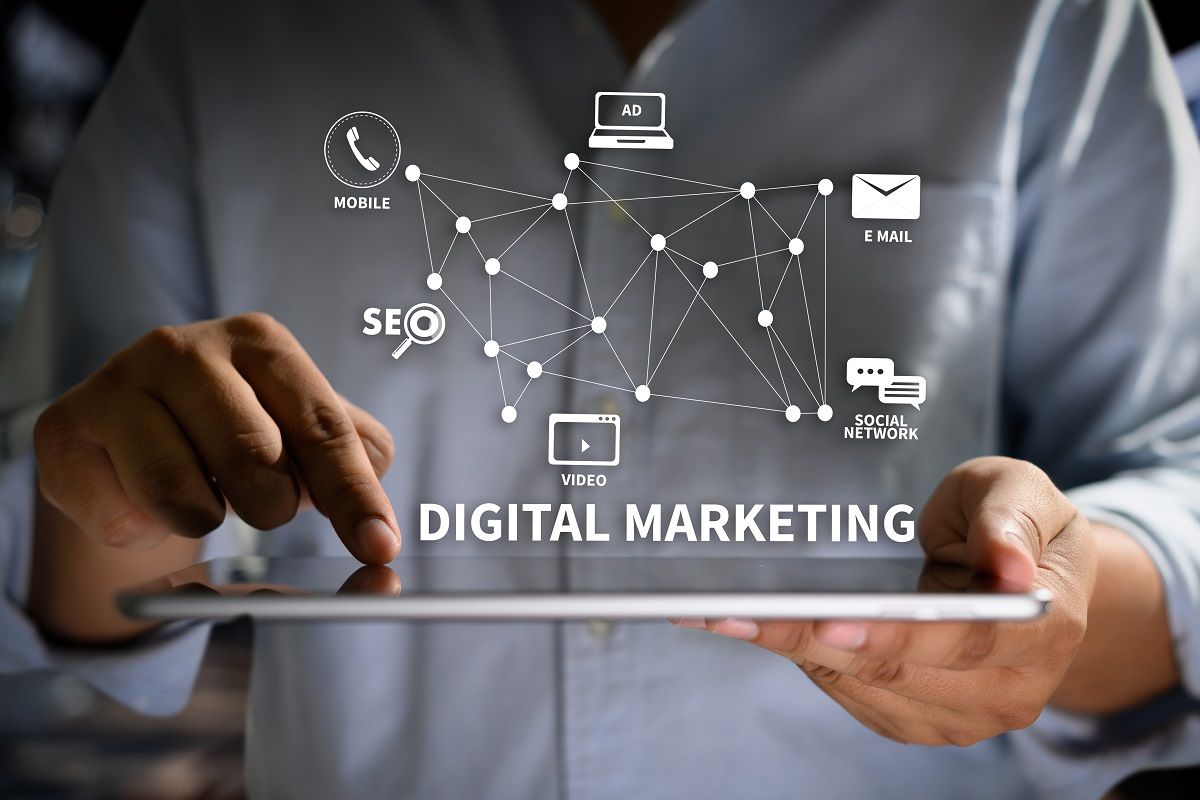 Are you looking for new ways to attract customers to your small business? Are you tired of the same old print advertising methods? In 2021, it seems like everyone is using the internet to communicate, listen, learn, and engage with others. This is one of the main reasons why web marketing is critical for business success, especially in 2021. With the accessibility and convenience that the internet offers, many businesses have increased their efforts to market their business on the internet. Our company specializing in web development in Orlando provides our clients with optimized websites that drives traffic and increases business. There are a few reasons why web marketing is critical to business success this year.
You Reach People Online
It is no secret that most people have a presence online, whether they use their computer at work or they have personal profiles that keep them connected. When you also have an online presence, you will be able to reach them anytime they are looking for your specific products or services. If you aren't online, you lose the opportunity to gain more business from those that prefer to learn about products or services on an internet search.
You Can Build Relationships
Print advertising is great for drawing in a crowd and alerting your community of your business mission, but it doesn't create any conversations or relationships. When you have a business website, you have the ability to create a relationship by opening up lines of communication with your users. As a company for web development in Orlando, we can create many different ways to have two-lines of communication on your website. We have chat functions, contact forms, and email blasts that can allow your users to get answers to their questions and quick responses to their concerns. This enhances the way that advertisements can promote businesses and create lasting relationships.
You Personalize the Experience
When you develop your website, you can keep specific audiences in mind in order to provide them with what they are looking for there. Your website should have multiple pages that are easy to navigate to so that your customers can find everything they need. This enables them to navigate through their pages, even if they need something different than the previous user. Brochures and signs do not provide the same level of personalization as a website. The interactive nature of a website also allows your users to stay on the website and learn more about your business, which will increase your retention of more customers over time.
You Can Target an Audience
By doing some research and trusting a company for web development in Orlando, you can also use the data to drive certain demographics to your website. Performing keyword research and studying the analytical data from your website will provide you with information about the types of users and times of day that your website sees the most traffic. Over time, you can use these trends to drive more of your target audience to your website, which will increase your conversion rates.
You Can Be Easily Located
When someone is searching for your products or services, you want them to be able to find you. Your website will always be there for people to search, which means that you can always be reached. If someone wants to ask you a question, find out about what services you offer, or find your phone number, they will be able to do this by simply searching for your business online. If they are looking for a business that offers a particular service they need, you will want your business to show up on their search. By trusting the right company for web development in Orlando, you won't need to worry about how to get your website to show up on search engines. Let us take care of the back-end operations of your websites so that you can welcome and serve your customers when they come to you.
You Compete with Others
Having an internet presence is essential in beating out the competitors in your industry. Without an online presence, your competition will have a leg up on you. They will be able to get all the business that goes online looking for similar products or services that you also offer. This missed opportunity can in fact cause you a loss of profits and many missed opportunities for growth and success. It is important not to solely rely on print advertising and word of mouth in this highly-driven technological age.
You Save Money
Web marketing is much more affordable than print marketing, as it is a continuous method to promote your business over time. Creating the initial design, layout, and appearance of your website is the most time-consuming part of this process. However, once the website is up and running, you only need to perform basic updates, security checks, and speed checks to keep it going. When you work with a quality company for your web development in Orlando, we will take care of creating, updating, and checking on your website throughout our relationship with you.
You Are Always Available
Most likely, your physical business doors close at some point in the day or night. However, the internet is always open. People can be learning about your business even when your doors are closed, which increases the opportunities for you to gain business even when you aren't in the office or at work. Having an internet presence quite literally opens many doors by creating opportunities for growth, connections, and communication even when you're closed.
These are some of the most important reasons why web marketing is essential to business success in 2021. When you are looking to drive more traffic to your site or creating an alluring website that ranks high on search engines, you will want to trust the best in web development in Orlando. Our web design and marketing experts work tirelessly to provide our clients with optimized, quick, and engaging websites to boost their business. Contact us to hear how we can help you today.