Eight Web Design Tips from the Professionals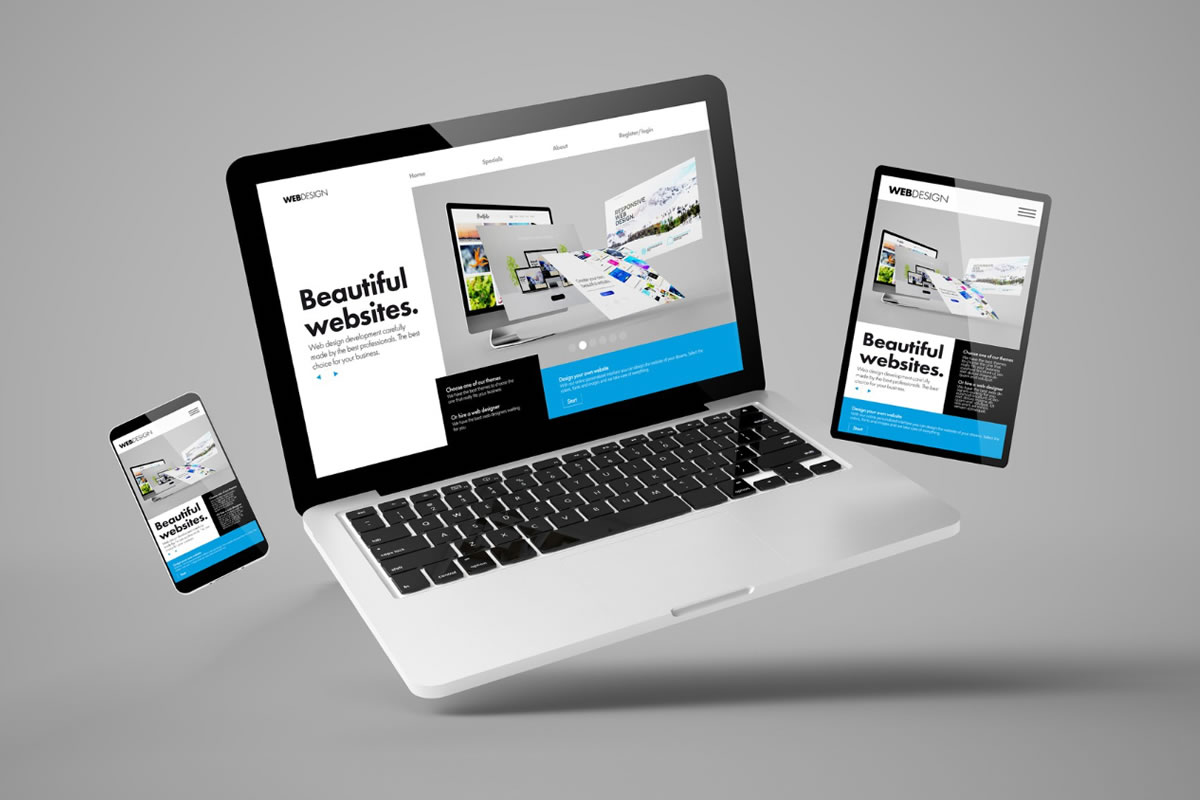 Are you looking to enhance your website for your small business? Do you have a difficult time making the right decisions on the look of your website or knowing how to drive traffic to your site? Web design in Orlando is one of the most significant factors in a site's success, determining a company's credibility. As a result, it has an impact on sales conversions, bounce rate, and other metrics.
An effective website that is easy to navigate, appealing to the eye, and answers your prospective customers' questions, is a critical component of growing your business and establishing trust. A website that is functional is not enough these days, as you want to stand out among the competition and wow your customers. These are a few web design tips that even the professionals will use when they are designing your business website.
Create Easy-to-Read Content
Readability refers to how easily people can recognize words, sentences, and phrases. When site readability is high, visitors will quickly scan or skim-read and get information from your site. To grab your reader's attention, make use of easy-to-read fonts and attractive text themes. Unreadable content will encourage your website users to navigate away from the site quickly, which prevents them from getting the content they need to bring them to your business. Select font sizes and colors that are consistent with your brand but keep them simple and straightforward.
Use a Navigation Bar
Also, create a navigation bar on all the site's pages. When it is easier to navigate through your website, this will allow the site visitors to navigate the site and return to the homepage with ease. Avoid too many images or videos as they will only clutter the layout and make your pages take ample time to load. By having a difficult website design and layout, you may deter people from spending a lot of time on your site. This can cause people to leave your site before you even have the chance to sell them anything.
Design a Fitting Website
To design an e-commerce website, pay more attention to the research and checkout processes to reduce friction, leading to more completed purchases and happier customers. Maintain clear and concise language and ensure that interactions follow the patterns that the user expects. When you are creating a blog, consider how the user will consume the written content. For example, many Ads can disrupt the reading experience and drive users away. In addition, consider implementing a comment system and carry out some trials by cross-posting to third-party publication services such as Medium.
Boost Your SEO
When it comes to your website ranking well in search engines, keyword placement is critical. To improve your SEO Score, you can do a few simple things, like putting the primary keyword in the URL, title, first 100 words, headings, and subheadings, and then again in the last 100 words of the content to help search engines index it. These tricks will help to increase the visibility of your website so that those who are looking for your business can find you much easier. If understanding SEO is confusing for you, you may want to work with a company that specializes in web design in Orlando for some help.
Use Long-Tail Keywords
Use a long-tail Primary keyword of 3-4 words long. These keywords are specific enough to drive the right traffic to your website, which provides you with a chance to meet the needs of your target audience. That allows people to locate what they are looking for, and it is more specific and less widespread than a one-word keyword. One-word keywords can be easily overlooked on search engines, as they are broader and may not bring the right customer to your business.
Publish Valuable Content
When you are writing content for your website, you want to consider what your ideal customer is looking to read. They will likely be looking for basic information about your business, but you will also want to attract them by posting updates and writing quality, engaging content to keep them on your site for a longer period of time. Design blog content plans based on hot topics that involve research. Consider using a tool like BuzzSumo to help decide on popular trends and relevant content so that you can publish quality content regularly.
Analyze Your Website Data
When you are tracking the progress of your website, you should also keep track of your numbers. Study the analytics so that you understand where your website visitors are coming from, including their demographics, the pages they are reading, and the information they are looking for. Take note of what your readers are consuming so that you can give them more of what they want. Use Google Analytics to see what they are reading and then write more about it. When you don't use the information that you can gather from your analytics, you are missing out on an opportunity to really draw in and connect with the crowd that you need to be advertising to.
Design a Mobile-Friendly Site
Try to ensure your web design is mobile-responsive, as most users access websites via smartphones and tablets. Many people will want to be able to access their websites while they are on their phones, maybe even heading your way. This will help them locate your business and find the information they need to make the sale. Also, you should keep in mind that Google rewards responsive websites by ranking them higher in search engine results.
These are just a few of the web design tips that you will want to follow. Many professionals that work in web design in Orlando will have the tools and knowledge to create a beautiful, updated, and relevant website that will attract your customers to your business. Contact REK Marketing to hear more about our web design and development services today.