Seven Marketing Techniques You Need for Business Growth in 2021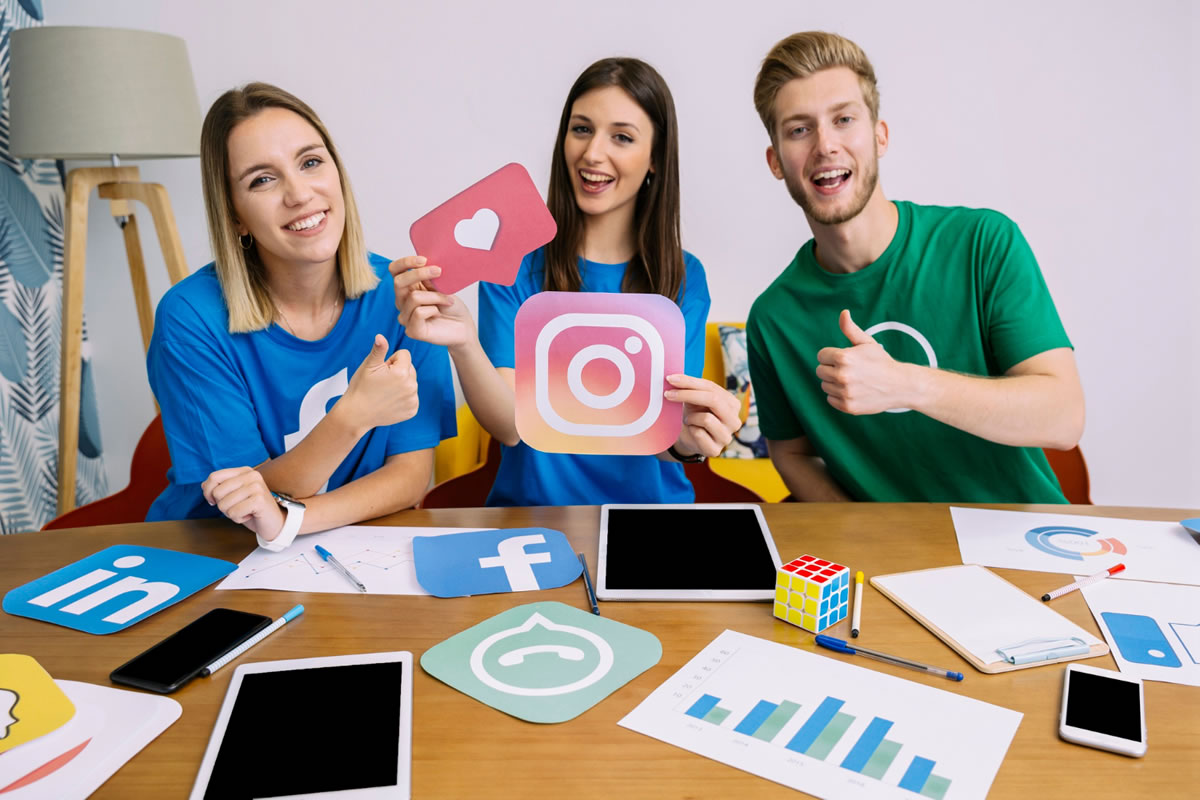 Are you looking to increase your marketing efforts for your small business this year? Do terms like SEO make you confused or overwhelmed? As you research the right marketing tactics that will grow your business, you may become bogged down by all the technicalities you need to learn to do so. Unless you have a large marketing team on your staff, which most small businesses don't, you'll want to trust companies that offer professional web development in Orlando to help you get started. These companies are trained to take care of your online marketing, which can save you much frustration and time. Instead, you can focus on taking care of all the new customers you'll have. There are a few important marketing techniques that you need to grow your business this year.
Launch a Business Website
If you don't already have a business website, you are losing a major opportunity to gain business and alert customers of your services. When people search for your business or any related services, you want them to have easy access to your information. This is how they know you exist. When you only have print advertising in the community, you won't be able to reach those that reach for their computers or smartphones to search for businesses. As professionals in web development, we understand how to draw the right audience to your website so that you can gain users that will eventually become your customers.
Create a Blog
Another way to incorporate information and updates into your business website is to start a blog. Blogs are a popular way to gain a following while also providing your customers with helpful information about your company. Whether you provide people with updates on new products or services, or you relay your professional tips and tricks in your industry, you want to help people. This will establish your authority, create a lasting relationship with return customers, and provide insight into your company values and mission. It also increases your SEO, which is a term we will discuss later.
Boost Social Media Presence
Social media is a popular and simple way to create another following and allow for social sharing of your business. When you have profiles on popular social media sites, like Facebook, Instagram, and Twitter, you will be able to reach a widespread audience and allow for positive interactions. Social media allows for constant engagement with your customers and target audience, which can open many doors. As professionals in web development in Orlando, we can link your profiles to your website to allow for each social sharing and interaction between all platforms. This decreases your bounce rate and keeps users on your profiles much longer, which can result in positive impressions and likely conversions.
Narrow in on Your Targeted Audience
Establishing a target audience is another important aspect of marketing your business. By tailoring your marketing efforts to a certain audience, demographic, and area, you will hone in your marketing efforts to the right people. This will give you a chance to offer your products and services to people that will respond quickly and positively. When you target to a widespread audience, you will waste much of your budget searching for the right customer for you.
Establish a Niche
Do you have a particular niche or industry? When you take the time to establish your niche early on, you will be able to gain traction within that industry and the audience that needs it. This will focus your marketing efforts on particular audiences, which can be much more intentional and breed better results. Take the time to create a clear-cut business plan that identifies aspects like your niche and your offered products or services, and then market to those who need it most. When it comes to web development in Orlando, we will utilize the right keywords in your niche to drive more traffic to your site by those who are most interested.
Improve Your SEO
Another important aspect of your marketing campaign is to work on improving your SEO. SEO, or Search Engine Optimization, is important for driving traffic organically from search engines, like Google or Bing. When potential customers use these search engines to find your business, you will want to rank higher in the results so that customers will click on your site and check you out. If you don't appear high in the rankings, you can either never be located or simply be overlooked. SEO is an art that requires understanding how to implement the right keywords, tags, backlinks, graphics, headings, and rich content in your website. Working with a company that specializes in web development in Orlando is a great way to boost your SEO and increase your visibility on the internet.
Create Profiles on LinkedIn
Even though LinkedIn may be viewed as a social media channel, it is also a great way to get your business and profile out there for others to see. When you use all of these portals, you can increase your chances of being located so that people can find you. The more profiles and business citations you have on the web, the better chances that people will find you when they are looking for the products and services you offer. If you do not have the right visibility, you can be overlooked in a sea of other companies that potentially offer similar goods or services. To beat the competition, you will want to have many profiles.
These are some of the most effective marketing techniques that will convert visitors to customers. By focusing your efforts on growth and marketing, you will be able to successfully promote your business so that you can gain more revenue and increase profits. If you are looking for quality web development in Orlando, contact the experts at REK Marketing to hear how we can help you today.