Ten Tips to Make Your Website Mobile-Responsive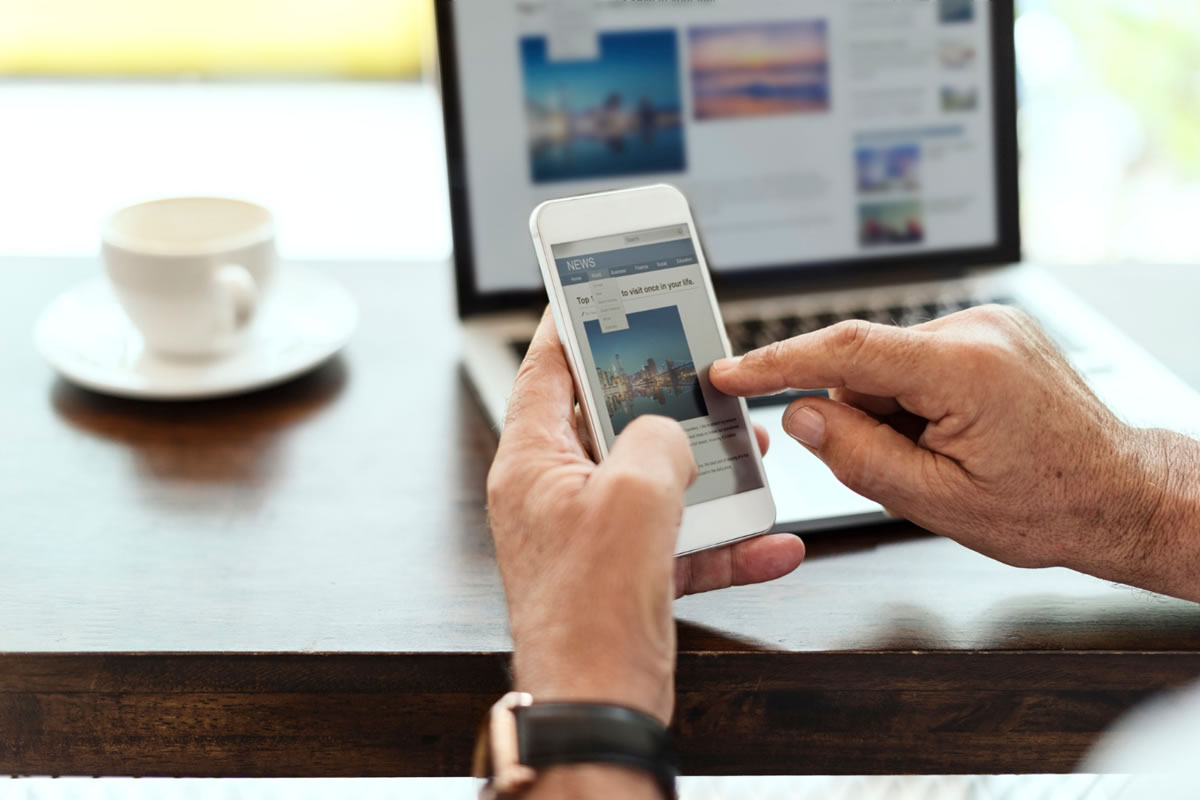 Are you stuck trying to figure out how to make your website mobile-responsive? Do you want to attract customers that primarily use their mobile devices and smartphones to browse the internet?
Consider the Use of the Thumb
When your customers are using their smartphones to browse your website, they are not using a mouse like they are when using a traditional computer or laptop. Instead, they are using their thumb. You need to consider this when adding features to your website. The thumb is much larger than a cursor on the computer, which means that you need to avoid using larger buttons that are clickable. Make sure that you have enough surface area to help your customers navigate to where they need to by using a larger thumb.
Keep Things Speedy
Mobile-responsive websites also need to be speedy, as slow websites will just make people want to navigate to a different site. If the customer cannot get what they need quickly, they will be likely to go to your competitors instead. To create a quick loading website on smartphones and devices, you need to avoid using large graphics or images that will take minutes to fully load. Having a positive user experience is determined by the loading speed of your website. Give them a reason to stay on your site longer but making everything quick and efficient.
Consider Using AMP
To keep things moving quickly, you should also consider using Amp to speed things up on your mobile device. AMP, or accelerated mobile pages, to assess the speed of your site and provide you with information on how to streamline its operations. This software will provide you with solutions to issues like loading large videos or using compressed files to save time and space. Many companies that offer web development in Orlando can assist you with the loading speed of your website so that you can attract more customers.
Use Fewer Images
To keep the loading speed high, you need to avoid using too many images on your site. Those that have large images or use multiple images will have trouble getting their site to load quickly. When your site takes longer than just a few mere seconds to fully load, you risk losing your customers before you even have a chance to show them what you have to offer. Do not make this mistake and always keep it simple for the smart phones and devices.
Use Fewer Forms
Many business websites utilize forms to gather information from their users or enhance the interactive experience on your site. However, these forms are difficult to use on a mobile device, as they distract from the overall experience. Instead of having lengthy forms with many questions, cut to the chase to get the information you need without taking up too much time from the customer and space on their screen. The less they must type, the better the website will appear.
Write Concise Content
Website content should always be concise and clear, but it is even more important to ensure that this occurs when you are developing your website to be mobile-responsive. As a rule of thumb, less is more when it comes to creating your website content. Consider the questions that your target audience would be asking and provide them with those answers. Consider the problems that your users have and provide them with the right solutions.
Avoid the Use of Pop-Ups
Pop-ups should also be eliminated when you are converting your website to a mobile-friendly design. Even though your website pop-ups provide customers with incentives, email opportunities, or other important information, you should avoid using these on mobile screens because of the overwhelming distraction they cause. This can quickly create a bad user experience by annoying them with these pop-ups.
Break Up Your Text
Large paragraphs on a mobile screen can take up the entire surface. To give them a more positive user experience, you need to break up this text by separating it with spaces, using bulleted lists, and using bolded headlines to attract attention. Bulky, large paragraphs can become overwhelming and provide too much information at once, which will only cause your visitors to navigate off the site before they get the critical information they need.
Use Smaller Images
To make your website more mobile-friendly, you need to use smaller images. Not only will this be more visually appealing, but it will also speed up the website when it is loading on the screen. Smaller images can be sharper in color and design, and this also makes the web design more crisp and visually appealing. Whenever a visitor is scrolling through your website on their phone, they will be able to enjoy their experience. Our company that specializes in web development in Orlando can help you with this.
Keep the Design Simple
Although it may seem easy to get carried away by your web design techniques and features, you should avoid this urge and keep the design as simple as possible. This will enable the user to find the information they need quickly so that they can complete the interaction with you in a timely manner. When someone is using their smartphone to search for your business, they want to have a quick and reliable transaction and find what they need as fast as possible. Keeping the design simple is the best way to provide them with what they need.