Why the Design of Your Website is So Important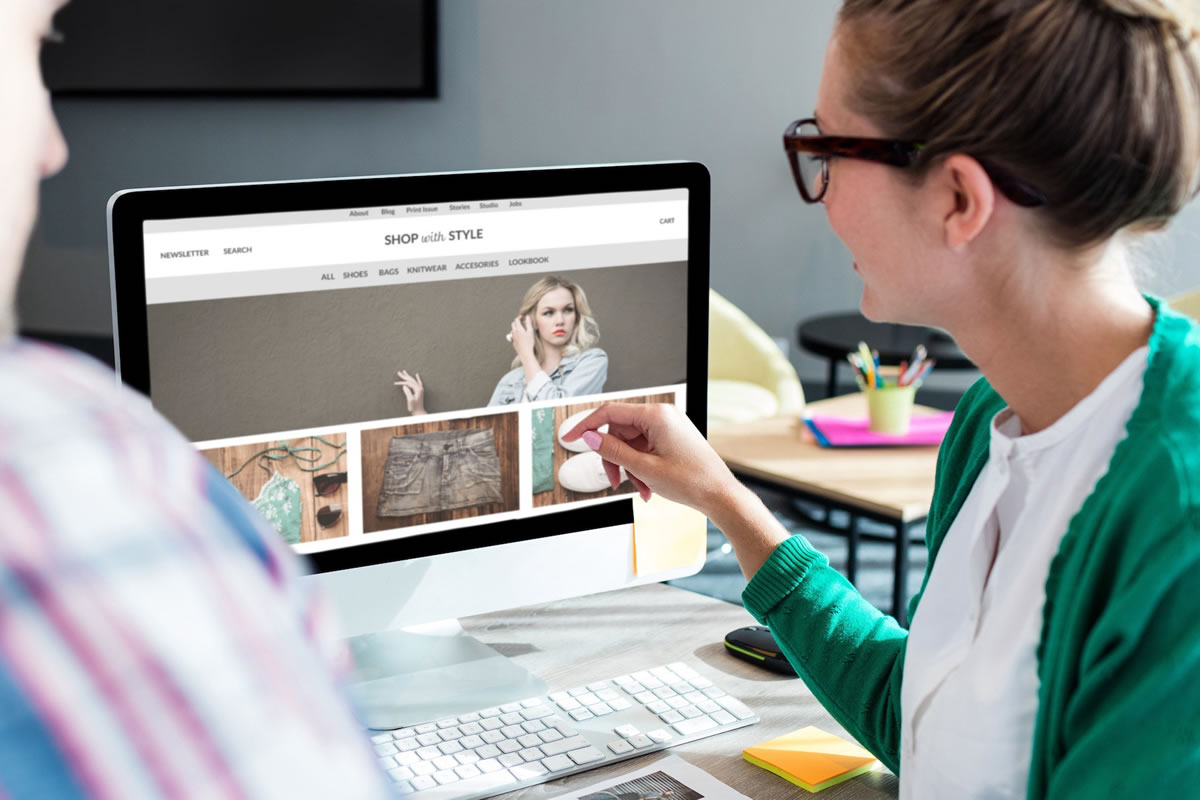 Developing and keeping up with your small business website is no easy feat. It requires technical skills, creativity, writing skills, and an awareness of your marketing strategies. Understanding all of these aspects is essential in creating a business website that has everything to make it successful. When it comes to web design in Orlando, you need to consider the overall appearance and structure of your website. There are a few reasons why the design of your website is so important in drawing in your audience and keeping them on your site.
Brand Recognition
Your website should be designed with the same brand that you have already designed for the rest of your print marketing materials. This includes a logo, color scheme, mission statements, repeated images, and more. As you repeat the same brand materials, you will start to gain recognition within the community and the industry.
Engaging Content
Writing engaging content on your business website will keep your users engaged. To keep them scrolling, you need to provide them with both visual and textual stimulation. By focusing on writing rich and valuable content, you will allow your users to get the information they are looking for, which will help you convert users into customers. Over time, your website goal will be to drive repeat traffic and create customer loyalty. When you are working with web design in Orlando, you need to weave relevant and engaging content within the design of your site by using hierarchy, bolded texts, headlines, titles, and lists to separate information into readable, user-friendly chunks.
Appealing Colors
Colors can also make a large difference in the design of your business website. Consider the emotions and feelings that you want your users to feel when they are scrolling through your website and integrate these colors throughout your webpage. Also, be sure that you use your brand colors throughout your website to continue working on your brand recognition and drawing customers into your unique style. Many people user darker backgrounds with lighter texts. In fact, this aesthetic is one of web design's latest trends of the year.
Easy-to-Navigate Layout
Perhaps one of the most important aspects of designing your website is to ensure that it is easy to navigate. By having a clunky and slow-loading website, users will navigate off your page quicker than they came onto it. This will give your competition the chance to steal away customers that could have become yours. Don't make this mistake. Instead, you will want to be sure that it is easy to find all the information on your website. Use navigation bars, menus, and clickable titles to make it easy for your potential customers to seal the deal with your company.
Clear and Interesting Fonts
Aesthetically pleasing fonts have also been a rising trend that is important in web design. When you are creating a website, you want to also choose a fond that relates to your overall brand and mission. Choosing a font can be difficult, as you will still want it to be easy to read and locate on the screen, no matter the age of your user. Avoid fonts that are blurry, crammed, or even too large, as they will take much more time to load. Be sure to keep it to a maximum of 2-3 fonts on your page, because too many fonts can also create a more cluttered visual for your web users.
Website Accessibility
Accessibility on all devices and screens is another essential component of the design of your website. When you are designing your site, take the time to make sure that it looks great on both mobile phones and larger computer screen. Mobile responsive websites will quickly adapt to the smaller screen without compromising image quality, color, or loading speed. Before you launch your site, take the time to view your site on all the different devices so that you can notice any glitches before they arise for your users.
Clear and Concise Content
In addition to writing relevant content, you will still want to be clear and concise with your words. Using bulleted lists is a great way to entice your users to scroll through your site and still be engaged with your content. It also removes any bulky appearances and makes everything much easier to read. Having a web design in Orlando that is scroll-friendly will enable you to be at everyone's fingertips without compromising the quality of your content or your design. Web design is critical in ensuring that customers both have a great experience and get the information they came looking for.
Relevant Images or Video
No website is complete without attractive images or videos that relate to the content. Many business websites include pictures of their actual business, portfolios of their work, pictures of their employees and trusted staff, logos they have created with graphic designers, and relevant stock images that relate to their business. By giving people visual stimulation, you also break up the text and make it easier for your users to get the messages. Consider adding videos to also provide the users with an additional experience that is also becoming a popular trend in web design, as it adds another element to enjoy.
These are just some of the main aspects of web design and why the design of your website is critical in keeping your audience engaged and interested in the web content you offer. By keeping them on your site longer, they are more likely to become your customers and come back for more. If you are looking for experts in web design in Orlando, contact REK Marketing and Design to hear about our range of web marketing and design services today.