6 Website Design Tips to Increase Customer Retention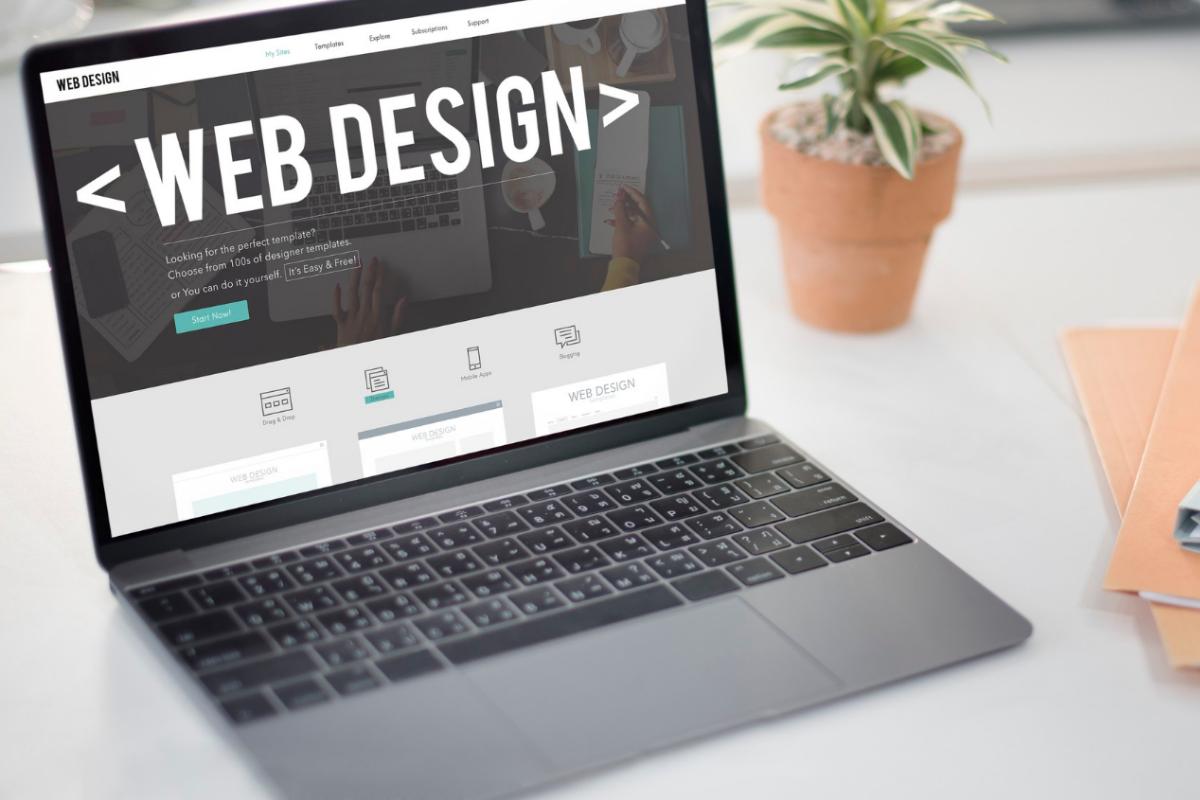 In order to grow your business, you need to focus on a strategy to bring in more customers and keep them coming back for more. Website design has become an important aspect to interest customers in your business from the very start. With the rise in technology and the ability to instantly grab information and find businesses, you need to have a great website for your business. It will give a great first impression on your customers, which can have a lasting impact that creates both intrigue and loyalty.
As experts in SEO in Orlando, we understand the trends in web design that can not only bring more users to your site but keep them coming back for more. These are a few website design tips that can help you increase customer retention and boost your business.
Use a Simple Theme
An important rule you should remember while designing your website is to make things simple. Concerning the website design that enables customer retention, it is necessary to avoid extra elements. Not all your customers will have the same viewpoint about the website design. Keep things simple so that everyone can quickly find what they are looking for on your site. While the theme and navigation should be simple, you want to also enhance the appearance with web elements that are intentional. Stay focused on creating engaging and unique content that sets your brand apart from others.
Create Engaging Web Content
Web content also plays a role in the website design for customer retention. It's not about publishing the content daily but posting valuable content. To retain your customers, you must provide them with value via your content. If your content is engaging, your customers will visit repeatedly. Thus, valuable content plays a vital role in website design. In designing the content, you can add tutorials, customer experiences, or announcements. Blogs and tutorials are a convenient way to present to your customers.
Customize the Experience
Without an online presence, competing with your rivals is impossible. For online presence, you must have an engaging presentation for customer retention. Your website design is the first impression that can bring you higher among your competitors. In the design of your website, you should focus on creating content that will target specific users with a customized approach. If you can customize the guest experience by finding out exactly what your customers are looking for, you will make them feel valued, heard, and special when they are interacting with your website.
By adding these custom features, you place the emphasis on the customer experience, instead of on the sale. Coincidentally, this tactic aids in making more conversions through your website, as customers will feel much less 'marketed' while they are on your site.
Use High-Quality Images
A picture is worth a thousand words. When it comes to web design and SEO in Orlando, you want to talk about your business with high-quality images. It is said that having quality and valuable images proves helpful in enhancing the conversion rate of your website. Various studies have been performed that indicate a 40% increase in the conversion rate with high-quality images. You'll only get the customer's attention if you showcase your products better.
Consider hiring professionals to capture any branding or marketing for your website. These images can then be used to market your business and showcase the professionalism and quality that you offer. By taking these extra steps, you make an outstanding impression. You also do not need to write as many explanations and you avoid wordy descriptions on your site, which enhances the customer experience.
Create Mobile Responsive Site
Many website users are on their smartphones or devices, which means that you need to take a few extra steps to create a mobile responsive site. Without these changes, your website can be clunky, unattractive, or even slow loading on these smaller screens. Avoid making these mistakes, as you will lose most of your potential before you even have a chance, since most of your users will be on a mobile device.
There are many different screen sizes out there, and you want your site to look the same no matter what. Keep your web design simple, avoid large images, and make sure your videos look good on both desktops and mobile phones. When you take these steps, every user will have a chance to fall in love with your products and services without being distracted by a site that does not look quite right.
Create Easy Web Navigation
For better user experience and customer retention, web navigation is essential. If your customers are confused while using your website, they may not be retained on your site. They will quickly leave your site, heading straight for your competitors. Not only will you lose the sale, but you also lose SEO in Orlando, which will negatively affect your rankings. For a better customer experience, your web navigation should be smooth and easy to use.
Keep web navigation simple with a side bar or a top menu with clickable options. Include basic information, like contact info, email options, or locations. Many people will want to see when you are open so they can come and give you their business. Without this information, they may not know where to find you, which means they cannot complete the conversion. Simple web navigation is key to getting the info to your customers.
The customer retention rate is an essential factor for the growth of your business. To convert more customers, you want to focus on an attractive and user-friendly website design. With the help of our team, you can create a beautiful business website to captivate your customers and turn them into loyal followers.
Contact REK Marketing and Design to hear more about our expertise in web marketing, development, and SEO in Orlando today.