Reasons Why SEO Matters to Grow Your Online Presence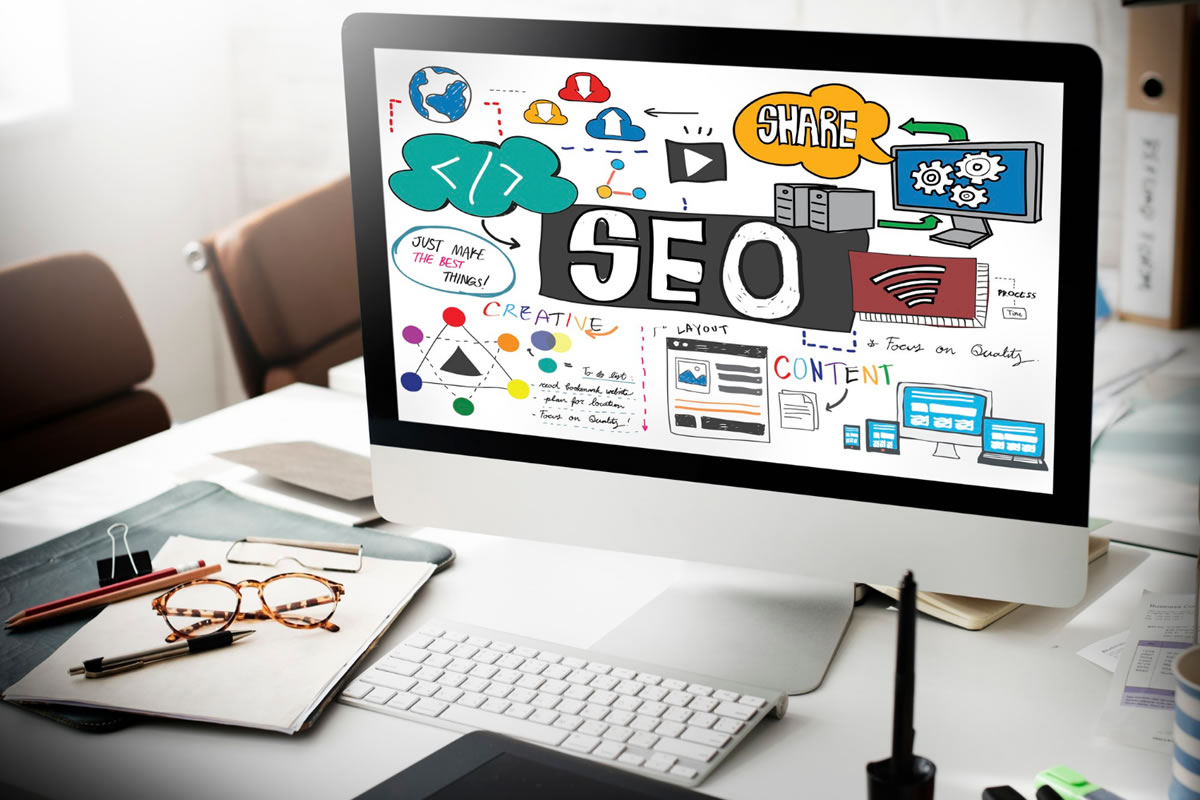 Whether you are a business owner with a brick-and-mortar location or you have an exclusively online business, you may still want to promote traffic to your website. Websites are a great way to spread information about your business, draw in new customers, or even make more money with a few clicks. When you invest your time in SEO strategies, you can grow your online presence in an organic way. As one of the top SEO companies in Orlando, we have a team of experts that understand everything from search engine queries to web development to driving traffic. There are many benefits of SEO for your business.
What is SEO?
Search Engine Optimization means optimizing an online website to align with the search engine algorithms. These necessary changes allow your website to get better reach online. Over the last couple of years, there has been a spike in online businesses, which just means that the competition is becoming more fierce. To set yourself apart, you should take the time to invest in SEO strategies that boost your visibility on search engines.
Benefits of SEO for Your Website
In addition to growing your business, there are many ways that SEO companies in Orlando can help you improve your business and increase the online presence for your business.
Organic Search is the Most Effective Way to Boost Traffic
The primary source of traffic for any online website is organic search. The majority of your buyers will find your business via search engine results. Hence, it is an important part of the buyer funnel.
With the help of SEO tricks, your online business website can rank a lot higher on search engine results. This ranking will help you get more traffic and potential buyers.
Building Credibility
SEO establishes trust and credulity of your website. A good Search Engine Optimized website has a lot of good features such as:
Clean interface
User friendly
Search functionality
Discoverability
Natural and trusted links
These features make your website much better in terms of usability. When you create a functional, attractive, and user-friendly website, your SEO score will also improve. Not only will these changes benefit your customers, but they will also benefit your online presence.
Provides What the Customer Needs
SEO allows owners to equip their websites with the necessary elements that the buyers need, such as:
Search query data
Analytics data
AI data
SERP analysis data
Allows users to find the data most buyers search for and integrate it into their business website. When you use this data to drive the content on your website, you take the analytics and use them to fuel your business. This acts as customer feedback without ever needing to ask any customers, as you can increase your awareness of consumer behavior with this data.
Sets You Apart from Competition
When you own a business in a saturated industry, you need to have methods to set yourself apart from your competitors. SEO is a great way to ensure that you will be one of the first companies that show up in search results, which can give you an edge over your competition. To bring business to your doors, you show your customers that you value your business by ranking high in search queries. These strategies will pay off in the long run by keeping customers interested in you.
Cost-Effective Advertising
Unlike buying ads on social media sites, SEO is much more affordable. Marketing campaigns and paid online advertising can be extremely expensive, and they do not guarantee to work. SEO, however, is an investment that will pay off in the long run as it boosts your business and keeps you present at the top of the list for a long period of time. SEO changes stay with your website and continue to bring more buyers over time. You should think of SEO as a business investment that will have many benefits over the years.
Creates a Positive Image of Your Brand
SEO is more than just a way to increase your rankings on search engines, which is beneficial in itself. It also you make a positive image of your brand. With the help of effective SEO, you can create a recognizable brand identity that will continue to profit you. SEO companies in Orlando recognize that consumers are more likely to purchase from businesses that they trust. By creating a positive brand identity, you also increase the likelihood that your web users will convert to actual customers. This will increase your bounce rate, which will also be favorable for SEO scores.
Produces Quantifiable Results
Unlike any other internet campaigns or marketing strategies, SEO will bring you instant, statistical results for analysis. You can monitor the impact of any new change in real-time by studying the analytics of your site as users interact with your content. This information is valuable in telling you which pages are most popular, where people spend the most time, and how many people are on the website at a given time. Users can also notice the elements that are not working in favor of their business and make necessary changes to boost your traffic and keep people on your site longer.
Offers Long-Term Benefits
SEO brings positive and long-lasting advantages to your website. When you focus on SEO strategies, you can increase your online visibility by showing up higher in search engine queries related to your keywords. For example, if someone were to search for 'electricians in Kansas,' you want your electrician business to show up as one of the top results to increase the amount of people that know about your business. People trust the results that show up first, and SEO will allow you to do this. These long-term benefits will pay off by bringing more business into your doors.
When you own a business, you want to have an online strategy to improve your visibility and bring customers to your business. Our SEO companies in Orlando offer many services to improve your website content, create an attractive site, and boost your SEO score on search engines. To hear more about REK Marketing and Design, contact us today!