Reasons Your Law Firm Should Employ an SEO Professional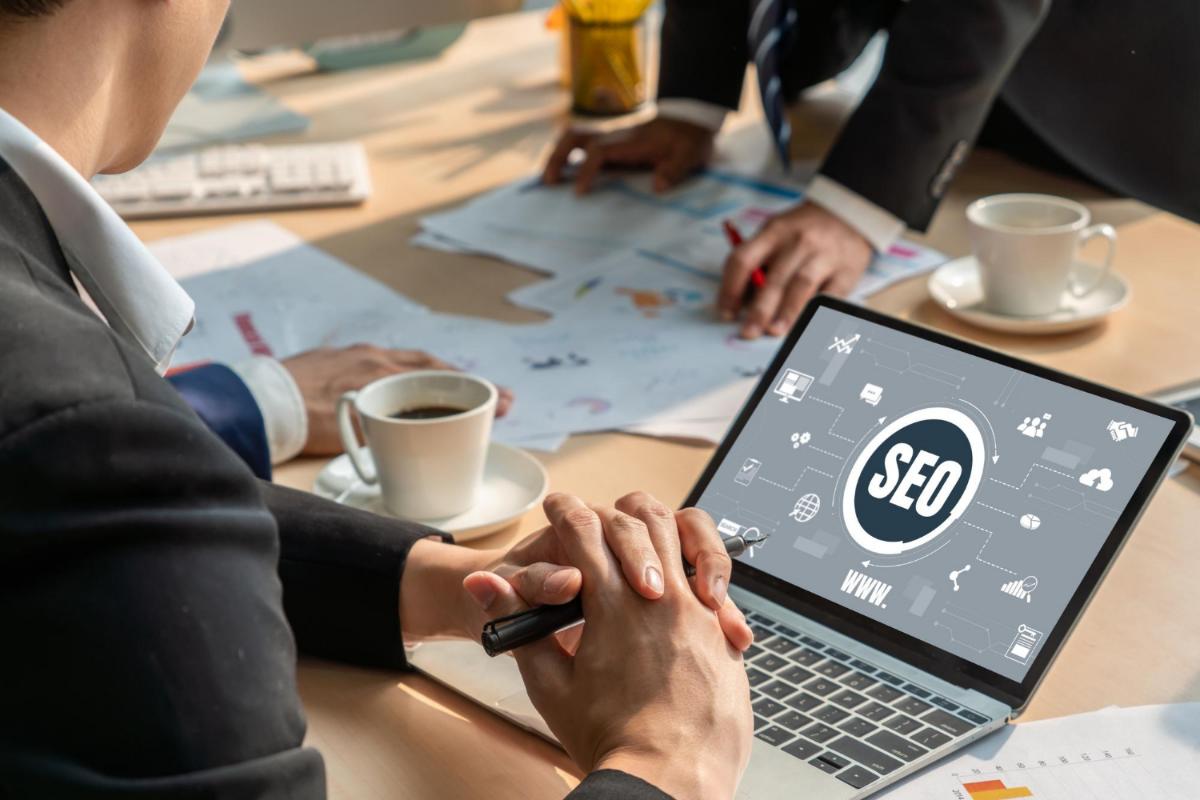 As an attorney, you should understand that search engine optimization (SEO) is critical for your success. First, you need to get the word out about your law firm by executing a practical approach that can lure new clients. Achieving this can be difficult, particularly if you lack the time or resources to handle it yourself. This is where SEO in Orlando comes in handy. If you partner with the right SEO agency, you'll want to remain with them for the long haul. A professional SEO agency can support you in improving your website's search engine ranking and generating more leads from possible clients. In this post, we will examine the top five reasons your law firm should employ an SEO professional to manage its marketing endeavors.
An SEO Specialist Can Enhance Your Search Engine Hierarchy
One of the primary benefits of engaging an experienced SEO professional is that they can boost your site's search engine ranking. This means that your site will appear higher on search engine results pages (SERPs) for online consumers in search of attorney services online. An SEO professional can accomplish this in several ways:
Optimizing meta details that Google employs to decide exactly what your website is about. In addition, optimizing title tags, headers, and descriptions helps to enhance your ranking.
Optimizing your website's content and creating new, user- and search engine-friendly content.
Improving website structure, making it more readily crawled by Google and other search engines.
Improving website speed. Slow-loading sites are a conversion killer, and Google doesn't want to make visitors wait. SEO professionals understand how to enhance page speed to boost rankings.
Building backlinks to your site from other high-quality sites.
An SEO Expert Can Assist You in Generating More Leads
Another significant benefit of employing an SEO expert is that they can help you develop more leads from possible clients. This is accomplished by enhancing your website's visibility and expanding the number of visitors led to your website from search engines. An SEO specialist can also help you develop targeted marketing campaigns to entice and convert more leads.
An SEO Expert Can Help You Conserve Time and Capital
Hiring an SEO specialist is an excellent way for organizations to preserve time and money. This is because they can manage a lot of the work for you, like optimizing your site's content, assembling backlinks, and developing marketing campaigns. As a result, you will no longer need to spend as much time on these duties and will not have to employ additional employees to help.
An SEO Expert Has the Expertise and Knowledge Needed To Help You Thrive
SEO experts stay updated on the newest developments in search engine optimization. You can leverage this wisdom to keep your law firm competitive. In addition, they retain the talents and expertise required to assemble a seamless online experience. SEO professionals understand the latest search engine algorithms and how to optimize your site for optimal results. If you want consistent results, engage an SEO expert to help devise a long-term strategy to help your law firm achieve its business objectives.
SEO Agencies Support You in Overcoming Your Competition
As an attorney, you understand that competition is intense. While you're a law expert, you're likely not well-versed in how Google ranks your website, but an experienced SEO agency is. In addition to optimizing your site for search engines and ensuring your firm appears as high up in the results index as possible, your SEO agency will also analyze your competition, decide what they might be doing right and discover the gaps where they come up short. This competitive analysis is critical to your law firm's SEO campaigns or marketing.
SEO Delivers a Better Return on Investment Than Other Types of Advertising
Ultimately, you're in the industry to produce capital, and one of the methods to accomplish that is to guarantee your expenses are utilized to bring in more income and earnings for your firm. Regarding marketing and advertising, there are few more profitable returns on investment (ROI) than SEO services.
While conventional marketing might reach lots of people, few of those being exposed to your message are an ideal fit for your services. For example, think about radio ads or billboards: You spend thousands (sometimes tens of thousands) of dollars to get anybody and everybody's attention – but very few individuals seeing or hearing your advertisements require your assistance. Compare that with SEO: An SEO drive is organized to focus on conveying your message, service, and firm to individuals who need what you provide.
The expense of SEO is also usually a fraction of what conventional marketing costs. And when you factor in what merely one potential new customer from your site could yield in revenue for your business, you'll notice that legal SEO delivers a much better ROI than other types of marketing.
An SEO Expert Can Deliver Ongoing Help and Support
One of the most satisfying reasons your law firm should employ an SEO expert is that they can supply ongoing support and assistance to your law office. They can help you follow your website's progress over time and make necessary changes to ensure you get the best possible results.
An SEO specialist can also provide advice and guidance on improving your website's ranking and visibility. This is particularly meaningful when Google revises its algorithm and generates a shake-up in search engine results! If you've partnered with the best SEO agency, you'll want to stick with them for the long haul.
A Summary of Why Your Firm Should Engage an SEO Expert
Overall, experienced SEO experts can help expand your law firm's online visibility and digital imprint. SEO experts aim to enhance your website's search engine ranking, provide you a leg up on the competition, generate more leads from possible customers, offer you a better ROI for your publicity dollars, and save you time and capital in the process. Don't wait! Call us now for a free estimate on SEO in Orlando. We want to help keep your business successful!