Elements of Web Design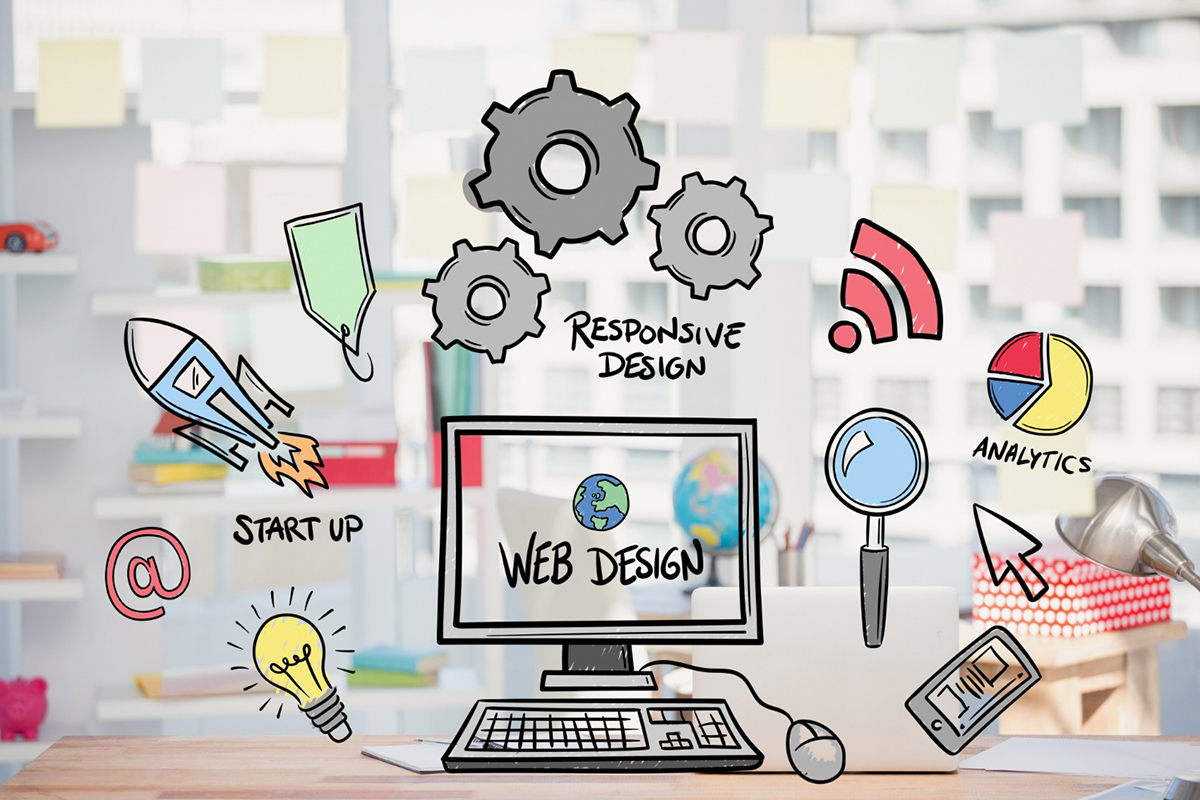 In today's digital world, having a website for your business is essential. However, just having a website is not enough; it must have a well-designed appearance and functionality that can attract potential clients and retain existing ones. The key to effective web design is to ensure that it caters to your target audience's preferences and needs while achieving your business goals. This blog post will discuss the essential elements of web design and why it's necessary to incorporate these elements to improve your website's appearance and functionality. If you want to improve your website's web design in Orlando, FL, contact REK Marketing & Design today for more information.
1. User Experience (UX)
User experience is the first and foremost important aspect of web design. A website must be designed with users in mind; that is, it must be easy to navigate, appealing, visually stimulating, and accessible. When designing your website, consider your target audience's behavior, and ensure that they can find information easily, access the website from any device, and quickly take action. An effective user experience can positively impact your website's online presence and help to build your brand.
2. Visual Design
Visual design is the appearance and aesthetics of your website. Visual designs elements include the website logo, images, fonts, layout, and color scheme, all of which contribute to your brand's image. The visual design must be carefully thought out and executed, keeping in mind your brand's message and target audience's preferences. A website with an excellent visual design not only looks professional but also sets a unique tone and impression.
3. Content
Content is the actual text, images, and videos on your website. High-quality content is essential for search engine optimization and can help your website rank higher on Google search results. When creating your website's content, ensure that it's informative, relevant, easily readable, and optimized for search engines.
4. Functionality
A website's functionality is its ability to perform tasks and meet user objectives. Potential customers would abandon a site that doesn't load fast or has broken links. Therefore, your website must be designed with functionality in mind. Ensure that your site is optimized for mobile usage, has a clear call-to-action, and is easy to navigate. Furthermore, the site must be optimized for various browsers and devices to enhance the user experience.
5. Accessibility
Accessibility is often overlooked when designing websites, resulting in websites that are challenging or impossible to use for certain individuals. To ensure that your website caters to everyone, consider design elements that would make your website accessible to individuals with disabilities, such as hearing or vision loss.
Conclusion
In conclusion, designing a website is more than just putting up content and images on a website template. When creating your website, you must consider the user experience, visual design, content, functionality, and accessibility. Keep in mind that your website plays a vital role in your brand's image, and your website design is the first impression that potential customers get about your business. If you want to improve your website's web design in Orlando, FL, contact REK Marketing & Design for expert web design services. They are a team of qualified experts who can help you create a website that caters to your target audience's preferences and enhances your business goals.