Measuring SEO Performance & Results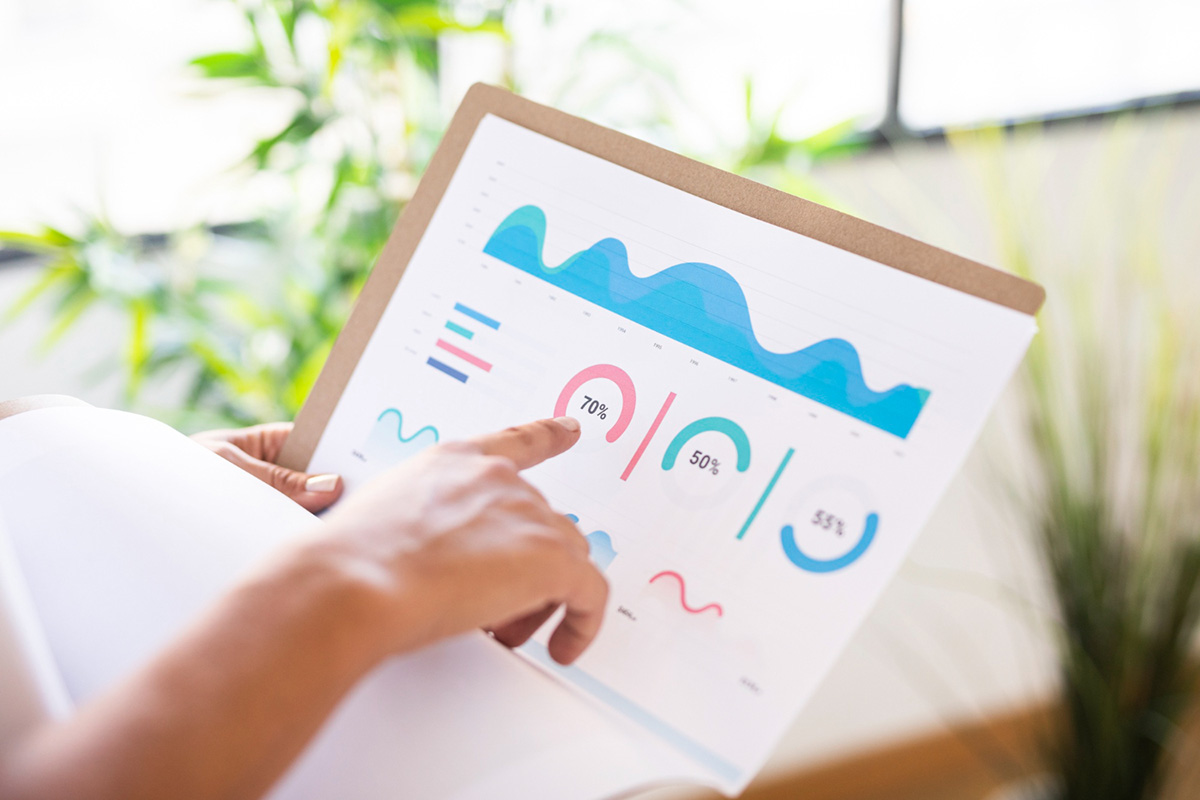 Understanding the effectiveness of your SEO efforts is an important part of any successful digital marketing strategy. Knowing what works and what doesn't allows you to measure your results and optimize your website for maximum visibility. But how can you measure your SEO performance? Let's take a look at the key metrics you need to keep track of.

Organic Traffic & Visibility
Organic traffic is a key metric for measuring the success of your SEO efforts. This metric refers to the number of visitors that arrive on your website as a result of unpaid or "organic" search engine rankings. To gauge organic traffic, you will want to monitor the amount of visits each page on your site gets, as well as where they are coming from (i.e., which keywords or phrases are leading them there). You can use tools such as Google Analytics and SEMrush to view this data in real-time and track it over time.
Keyword Rankings
In addition to tracking organic traffic, it is also important to track how well you are ranking for certain keywords or phrases related to your business. The higher up in Google's search engine rankings, the more likely people will find and click through to your website when searching for related terms online. You can use tools such as SERP Checker and Rank Tracker to keep tabs on where you are ranking for different keywords so that you can adjust your strategy accordingly if needed.
Conversion Rate & ROI
Finally, one way to measure the success of your SEO efforts is by looking at how many visitors convert into paying customers or leads. This metric—known as conversion rate—can be measured by tracking how often people fill out forms, buy products, sign up for emails, etc., after they have visited your website from an organic search engine result page (SERP). You can use tools such as Hotjar and Crazy Egg Heatmaps to visualize user behavior on websites and understand exactly why conversions are occurring—or not occurring—in order to continue optimizing accordingly.
Conclusion
Measuring SEO performance is essential in order for businesses and organizations to understand the effectiveness of their digital marketing strategies. By keeping track of organic traffic, keyword rankings, conversion rates, and ROI metrics, companies can maximize their visibility online while staying within budget constraints. If you're looking for professional help with measuring metrics like these – contact REK Marketing & Design today! Our team has years of experience helping businesses all across Orlando with their digital marketing needs! We look forward to hearing from you soon!