SEO Strategy for Your New Website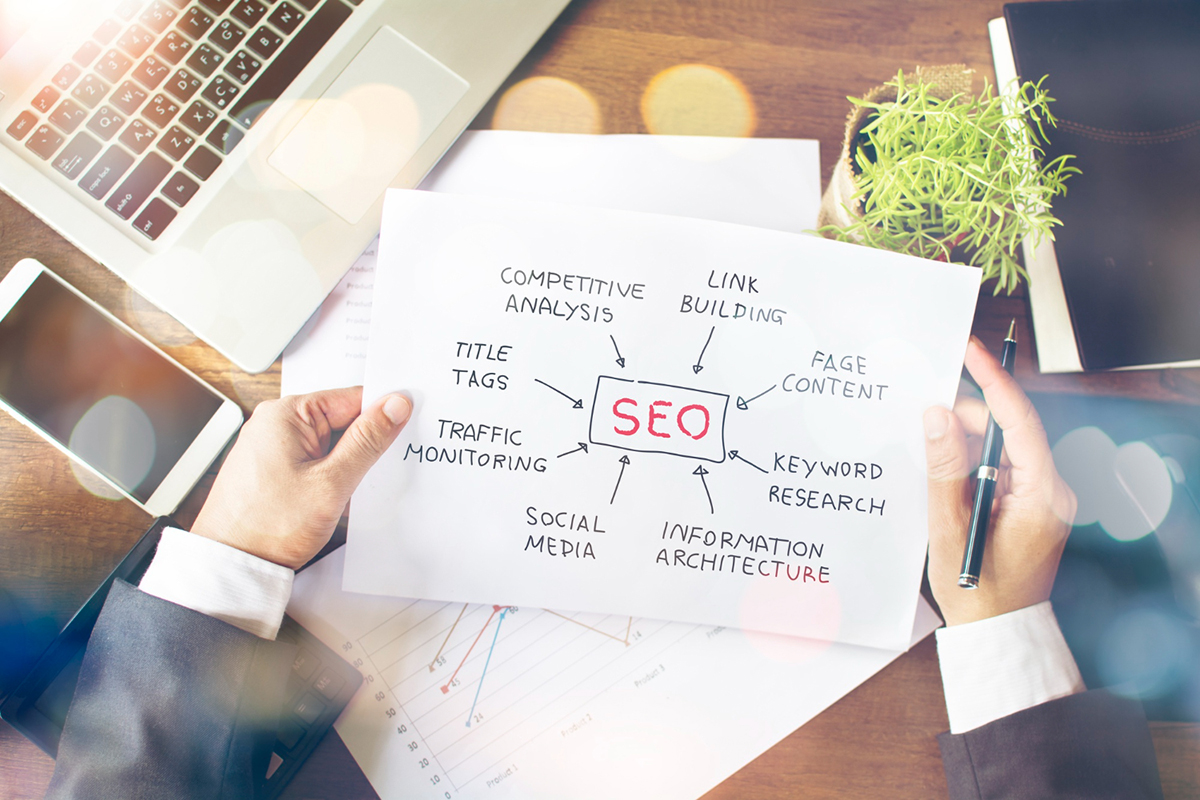 Creating a new website can be exciting and rewarding, but it can also be overwhelming when it comes to making it visible to your target audience. This is where Search Engine Optimization (SEO) becomes an essential element in your digital marketing strategy. To help you get started on the right foot, we've put together a list of tips and hacks that can improve your SEO strategy, and ultimately, drive traffic to your website.
Keyword Research
The most important aspect of SEO is identifying the right keywords. Your website should contain phrases and keywords that your target audience may search for. Start by researching your industry keywords and consider long-tail keywords that address specific topics related to your business. Use tools such as Google Keyword Planner and Ahrefs to analyze your keyword data, competition level, and search volume. Incorporate these keywords into your website's copy, content, meta tags, and URL.
Content Creation
Creating high-quality content that engages your target audience is critical for SEO success. Consider the user's intent when creating your content and ensure the content answers the user's question. Publish relevant blog posts, videos, infographics, whitepapers, or e-books that align with your industry. Consistency is key to creating content, ensure you create an editorial calendar, and stick to it. Share your content on your social media channels, guest post on other sites, and earn backlinks to increase visibility.
Optimize Your Website
Your website's loading speed, navigation, and structure also play an integral role in your SEO. A poorly optimized site can deter visitors and affect your search engine rankings. Ensure your website is mobile-responsive, easy to navigate, and offers a seamless user experience. Optimize your images, reduce file sizes, and compress your HTML and CSS files to increase loading speed. Implement a sitemap and robot.txt file to guide search engines while indexing your site's pages.
Local SEO
If you're a local business, optimizing your site for local SEO is vital. Ensure your website contains your business's name, address, and phone number in the footer or header. Claim your Google My Business listing, and optimize it, update your working hours, reviews, photos, and business descriptions. Monitor your local citations, having your name, address, and phone numbers (NAP) consistent on third-party sites can help increase your visibility to local searchers.
Analytics and Data
Lastly, analyzing your website's data and performance is essential to measure your success and improve your SEO strategy. Use tools like Google Analytics and Search Console to monitor your website traffic, bounce rate, click-through rate, and engagement level. Identify the pages with the highest conversions and optimize your other pages to match that performance. Identify your target audience's geography, interests, and behaviors to improve your content creation and maximize your ROI.
Conclusion
Optimizing your website's SEO is a challenging but rewarding process. Following these hacks and tips will give you a comprehensive understanding of SEO, and it will help create a strong foundation for your website's growth, online visibility, and brand awareness. At REK Marketing & Design, we're a full-service digital marketing agency that specializes in web design and SEO services here in Orlando. We're passionate about helping business owners like you achieve digital success. We'd love to hear from you and see how we can help improve your website's SEO. Contact us today!