The Art and Process of Website Design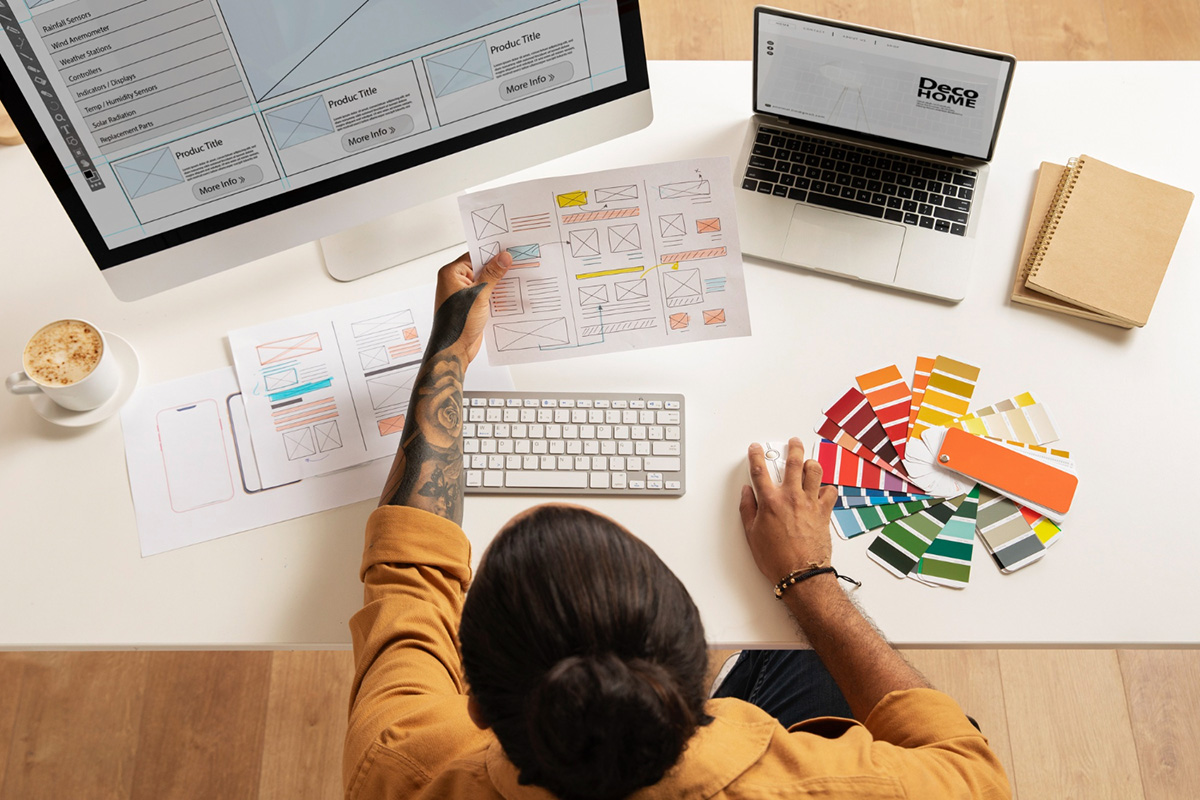 In today's digital age, it is increasingly important to have a well-designed and optimized website to attract and retain customers. Your website is your online storefront, and it creates a first impression of your business. A poorly designed website can turn off customers and affect your bottom line. In contrast, a well-designed website can increase the visibility of your business, improve your online reputation, and drive more sales. In this post, we will explore the process of website design and how you can optimize your website for search engines. If you are considering upgrading your website's SEO in Orlando, Florida, then REK Marketing & Design can help you through the process.
1. Planning and Discovery
Website design is a process that involves several steps. The first step in this process is planning and discovery. This is where we define your business goals, target audience, and identify the features and functionalities required in your website. We also research your competitors and conduct a thorough analysis of your industry to identify trends and market demands. This data helps us understand what your customers are looking for and how we can create a website that meets their needs.
2. Design and Development
The next step in the process is the actual design and development of your website. This is where we create a visual representation of your website and turn it into a functional website. We will design your website to be visually appealing, user-friendly, and fully optimized for search engines. Our team of experienced designers and developers works together to create a website that is not only beautiful but also functional and optimized for the best user experience.
3. Testing and Launching
Before we launch your website, we test it thoroughly to ensure that it is working flawlessly. We test every aspect of your website, including the design, functionality, and performance across platforms and devices. We make sure that your website is fully optimized for search engines and is mobile-friendly. Once we are satisfied, we launch your website, and you can start using it to attract more customers and improve your bottom line.
4. Maintenance and Support
Your website is not a one-time project. It requires ongoing maintenance and support to stay updated and functioning correctly. We offer comprehensive website maintenance and support services to ensure that your website remains up to date, secure, and optimized for search engines. We provide regular updates to your website and make sure that everything is working as it should. Our support team is always available to answer any questions or resolve any issues that you may have.
5. Optimizing Your Website
In addition to designing and launching your website, we also help you optimize it for search engines. Search engine optimization is essential for improving your website's visibility and attracting more customers. By optimizing your website, we make sure that your website is easily discoverable by search engines and ranks well in search results. We use a combination of on-page and off-page techniques to improve your website's rankings and drive more traffic.
Conclusion
In conclusion, website design is a complex process that requires planning, design, development, testing, and ongoing maintenance. At REK Marketing & Design, we help you through every step of the process to create a website that attracts and retains customers. We also optimize your website for search engines to improve its visibility and drive more traffic. If you are looking to upgrade your website's SEO in Orlando, Florida or need a new website design, we are here to help! Contact us today for more information and start your journey to a better website.