Ways You Can Track & Measure SEO Performance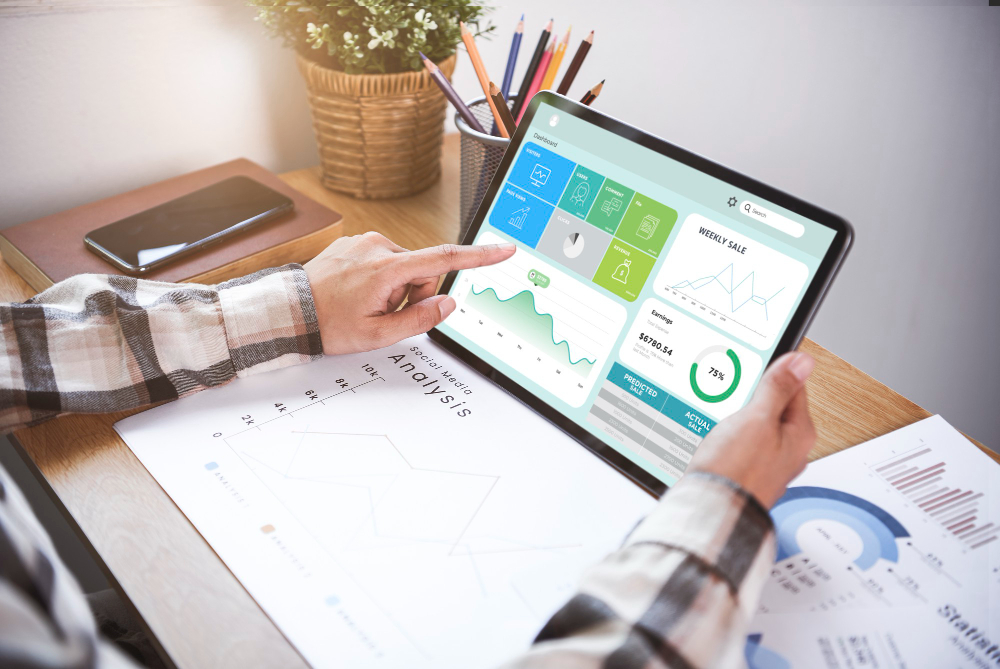 Search Engine Optimization (SEO) is a powerful tool that can make or break your business. Implementing SEO effectively can take your website to the top of search engine rankings, bringing in more traffic and sales. However, without a measurement system, it can be difficult to know whether or not your SEO strategies are effective. Tracking and measuring your SEO performance is crucial to understand how well your website is doing. In this blog post, we will discuss the different ways in which you can track and measure your SEO performance to make informed decisions.
1. Google Analytics
Google Analytics is a free web analytics tool provided by Google. It helps you track and analyze website data, including visitor traffic, user behavior, and other metrics. With Google Analytics, you can set up goals and conversions to track your SEO performance accurately. You can also link it to your Google Search Console account to capture valuable data about your website's visibility in search engines.
2. Keyword Tracking
Keyword tracking is the process of monitoring your website's ranking for specific keywords. You can use tools such as Ahrefs, SEMrush, or Moz to track your website's keyword rankings. They will provide detailed insights on the keywords that you're targeting, your website's ranking position, and how your website is performing against competitors. Keyword tracking will help you know which keywords are performing well and which ones need optimization.
3. Backlink Tracking
Backlinks are known to be a vital element of SEO ranking factors. Thus, keeping track of your backlinks is paramount to measure your website's SEO performance. There are various tools like Ahrefs, SEMrush, and Moz that allow you to track your backlinks. You can analyze information such as the quality of backlinks, the number of backlinks, and the anchor text used. This will help you see where your website stands from a backlink perspective and adjust your strategies accordingly.
4. On-Page Tracking
On-page optimization refers to the practices you use on your web pages to optimize for search engines. On-page optimization helps search engines understand what your website is about and is essential to improve your website's visibility. You can use tools such as Google Search Console, Moz On-Page Grader, or SEOptimer to track your on-page optimization efforts. These tools analyze your website and provide insights on where optimization is needed.
5. Social Media Metrics
Social media metrics play a crucial role in measuring your website's SEO performance. The more your content is shared and liked on social media, the higher the chances of increasing your website's visibility in search results. Therefore, you should track the number of social media shares, likes, and comments on your content. Google Analytics provides social media tracking capabilities that help track the social media traffic to your website.
Conclusion
In conclusion, tracking and measuring your SEO performance is a critical aspect of your website's success. Whether you're a small business owner or a digital marketer, the above methods will help you keep track of your website's SEO metrics. Remember, the more insights you have in your SEO performance, the better chances you have of making informed decisions. If you're looking for SEO services or would like assistance in tracking and measuring your SEO performance, contact REK Marketing & Design, and our SEO experts will be more than happy to help.